Making the last mile the best mile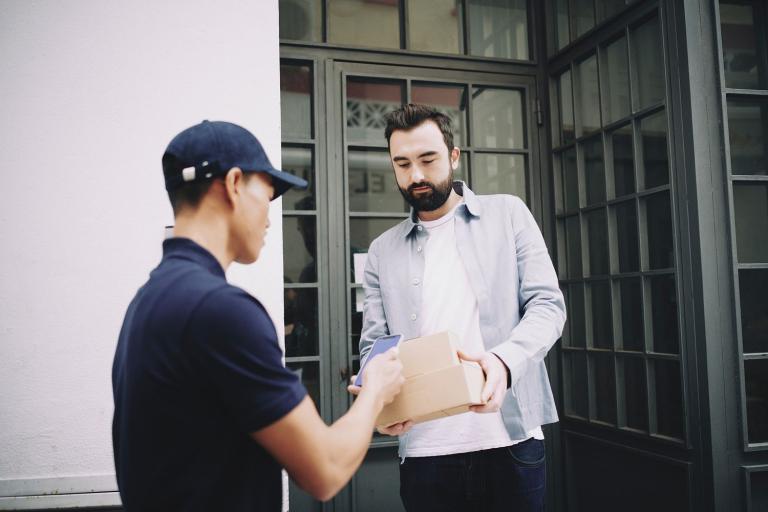 The last mile is the trickiest and most expensive part of the delivery chain to get right but the most important. Find out how location technology can help.
Whether a product travels halfway around the world to reach its final destination or just from a nearby town, the last mile is the one most likely to cause a headache.
But the last mile — getting a package from a local transportation hub into the hands (or onto the doorstep) of its new owner — is the most important part of the delivery process.
Not only will getting it right increase the chance of repeat business, but it will also save you from having to deal with complaints and put up with negative reviews online.
And it's the only time the customer gets to see a representative of the company they've just given their hard-earned cash to (most don't realize companies often employ a third party to do this) and they expect a good experience.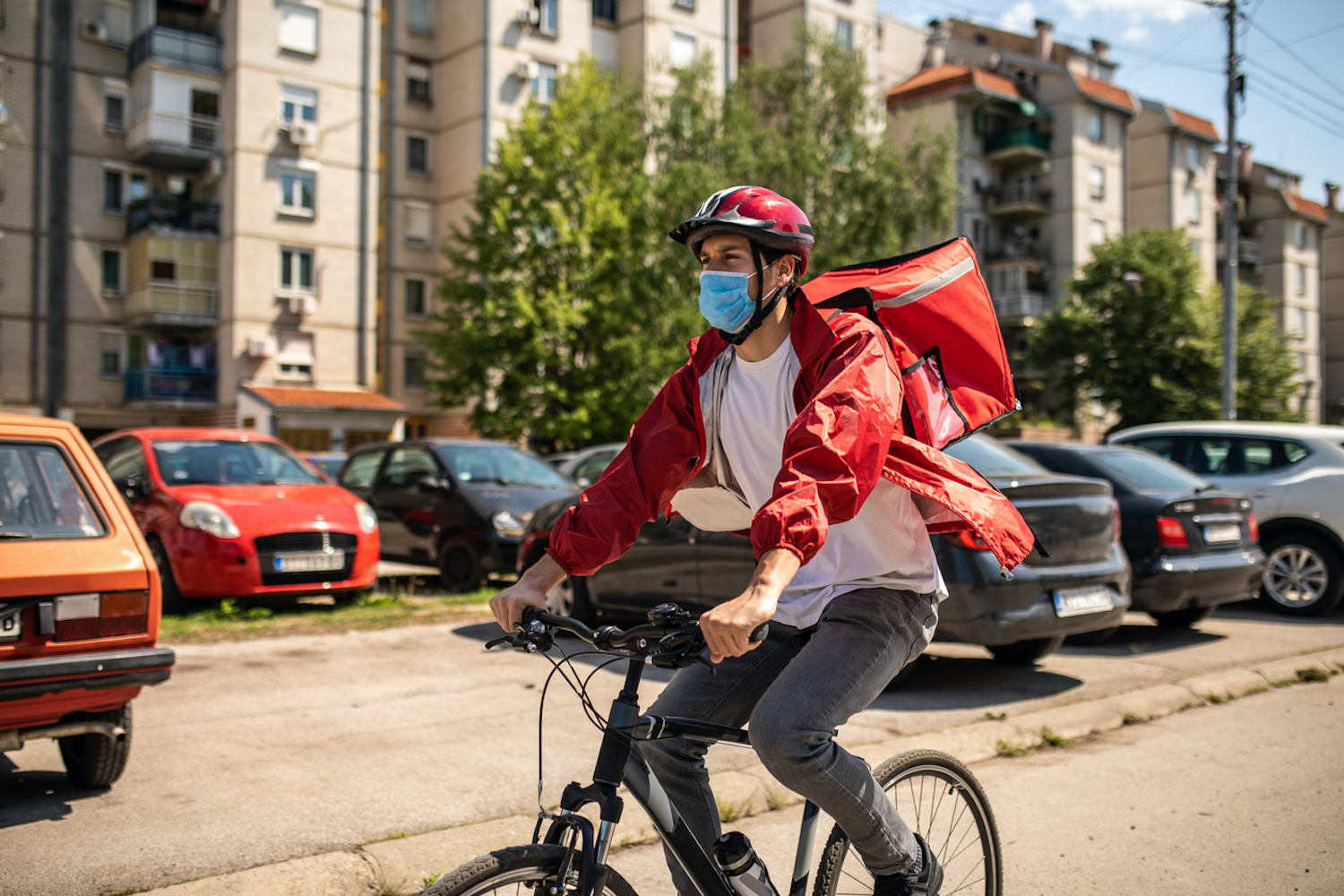 However, the last mile is also the most time-consuming and complex part of the shipping process — and the most costly.
In fact, it can be as much as 50% of the total delivery cost of a typical parcel, according to McKinsey.
Not only are there huge logistical challenges for a company in sending thousands of different packages to different addresses using dozens of vehicles and drivers each day, but there is the real world to consider.
Even the most well-planned route can be disrupted by unexpected traffic jams, accidents, road closures and local events.
Do not expect the customer to be sympathetic — studies show that 84% will not return to a brand that misses their delivery.
With online retail growing year-on-year to July 2020 by 55% according to Accenture, it's crucial to get that last mile right.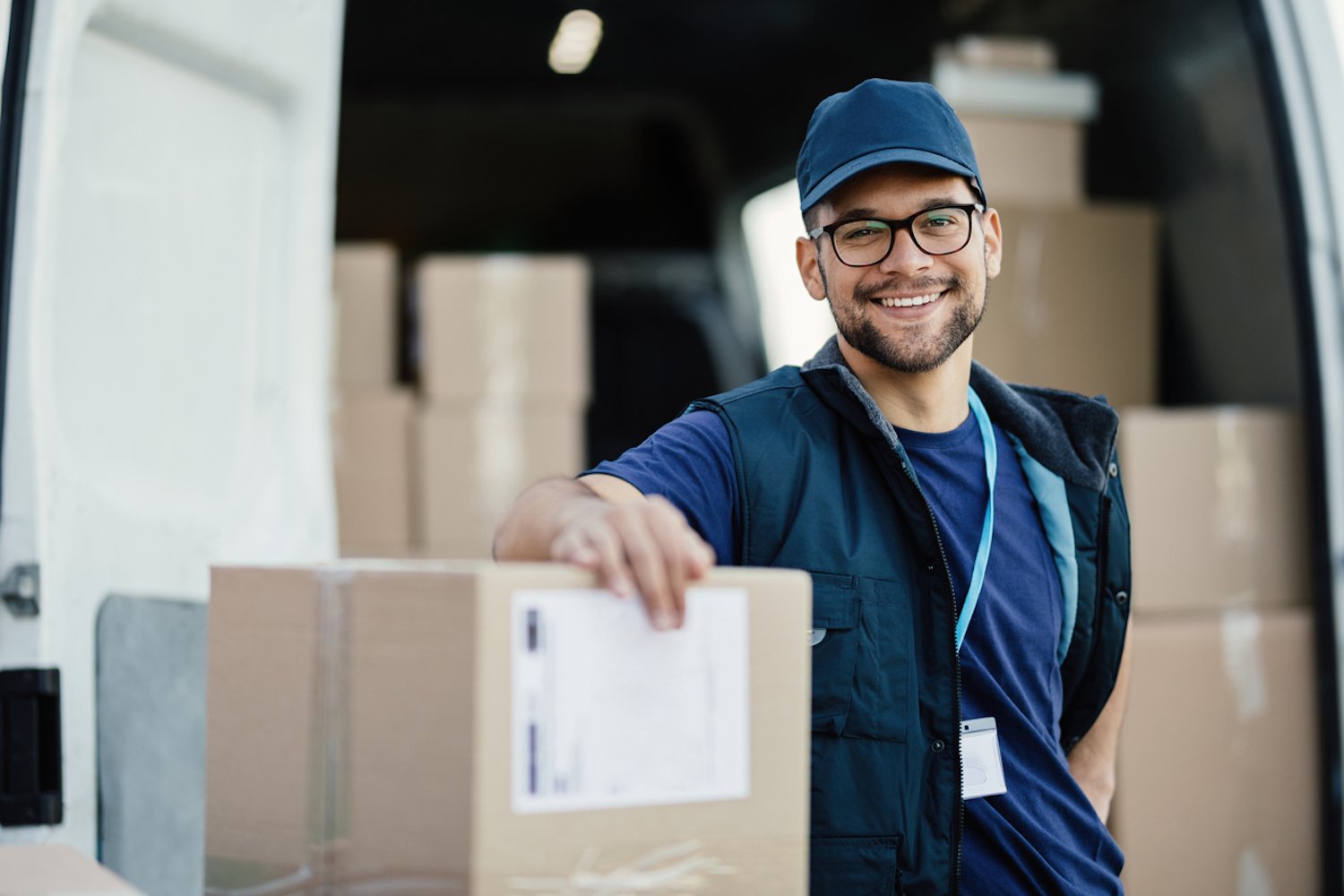 The COVID conundrum
And COVID-19 has made it even harder. Before the pandemic hit, last-mile delivery was seen as a perk rather than a necessity. Then almost overnight, as stores closed and lockdown kept people at home, the game changed.
Suddenly firms that already offered delivery bloomed… while their store-based competitors struggled to compete, frantically trying to improve their online presence and also trying to ensure driver — and customer — safety.
Weaknesses in supply chains were exposed: centralized production, just-in-time manufacturing and overall rigidity meant firms couldn't respond quickly to the crisis.
What's more, consumer expectations soared. From simply being delighted that they could order things to their door, customers wanted next-day delivery, specific delivery times and being able to track the driver's location.
Not only were 86% of customers prepared to pay for expedited delivery – making last-mile logistics more challenging than ever — but same-day delivery also reared its head.
Grand View Research Inc has predicted the last-mile market will reach USD15.1 billion by 2027.
Earlier this year US pharmacy giant Walgreens upped the game even more by introducing two-hour delivery for more than 24,000 of its products.
And you can expect this to become the norm.
As HERE Product Marketing Manager Alex Osaki warns: "Consumers are not going to stick with a company that doesn't deliver on time, misses the delivery, or doesn't offer on-demand, Sunday or next-day delivery options. If you are a retail operator, you need to stay ahead of this.'
But how can you do this?
Choosing the right delivery vehicle
Traditionally goods delivery has been done by a man in a van able to take dozens of items in one go without having to return to the depot.
Meanwhile, fast-food firms and restaurants have employed motorbikes to take individual orders to customers quickly to keep them hot.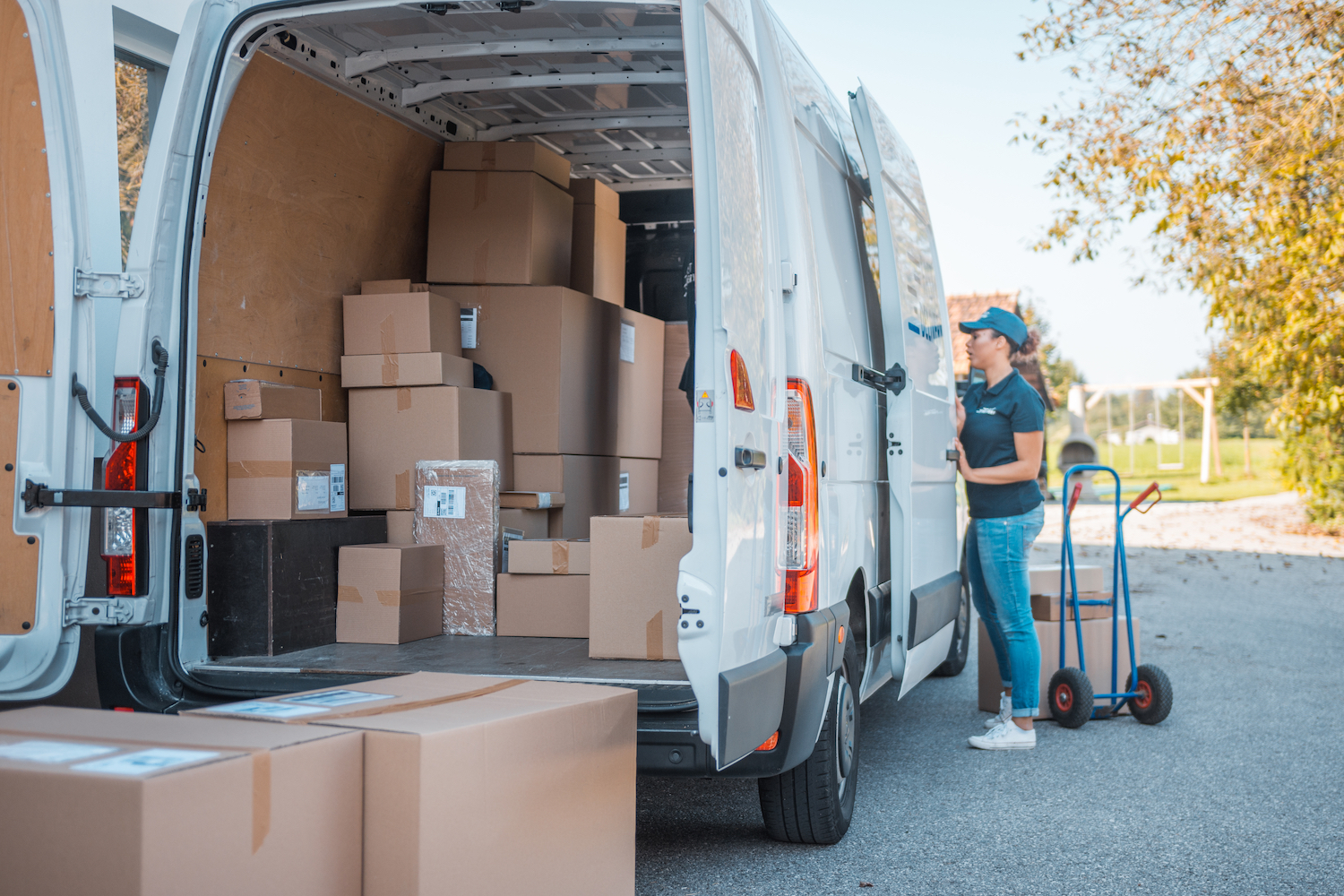 But nowadays there are a whole host of other, more innovative, options available that might just provide a better alternative for your business.
Of course, two-wheeled solutions are more environmentally friendly — especially if you opt for bikes rather than motorbikes.
And it's easier than ever with many cities around the world, from Argentina and Australia to Russia and the UK waking up to the benefits of bike-sharing schemes.
Equally 'green' and appealing to younger customers are scooter deliveries. Last year the UK brought forward a series of trials of e-scooters while the US market is seeking to expand into Europe.
Around the world, there have been ever-more inventive solutions to the last-mile problem.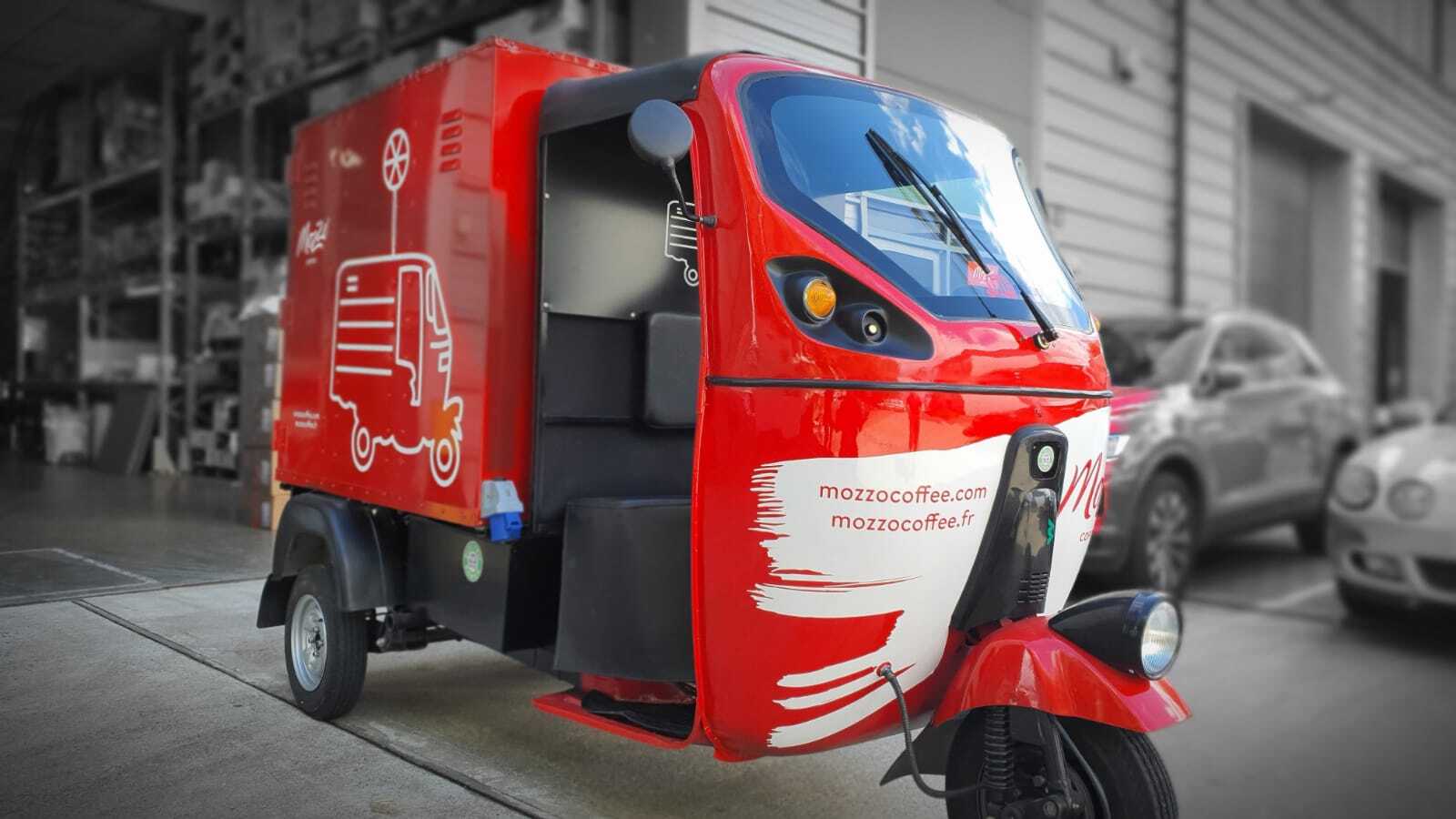 In India, their famous three-wheeled rickshaws (or tuk-tuks), once exclusively for people, are being employed for delivery — their small size and engines mean they're fast around town and cost little to run.
But with roads ever more congested, another creative solution has emerged: waterways.
Speaking to HERE360, Accenture's Henry Cartwright, Senior Manager at Post & Parcel Industry, told HERE360 last year: "In Amsterdam, and in London recently, there have been announcements from several delivery orgs around using canals and the river to do that initial large movement of a lot of parcels to the city center."
Packages can be unloaded onto a wharf where they can be distributed to drivers on e-bikes or forms of transport for last-mile transit.
DHL Express has used Amsterdam and Venice's canal networks to deliver goods and last year launched a riverboat service in London — its first high-speed operation.
In Paris, a logistics company called Vert Chez Vous uses the Seine to deliver goods, with the final delivery taken over by electric tricycles and has recently extended it to Toulouse and Lyon. While in Mumbai, Uber Eats uses speedboat delivery for food.
How the right technology can help your business really deliver
At CES 2021, the big issue on everyone's lips was how location technology can help everything from the supply chain to urban mobility. Yet a survey found 45% of supply chain managers still rely on manual processes.
Companies now need to get on board and adapt to customer expectations of ever-quicker deliveries. Failure to do so means losing out on many other benefits including dynamic route optimization, the ability to track fuel usage, improve communication and increased efficiency and flexibility for fleet managers.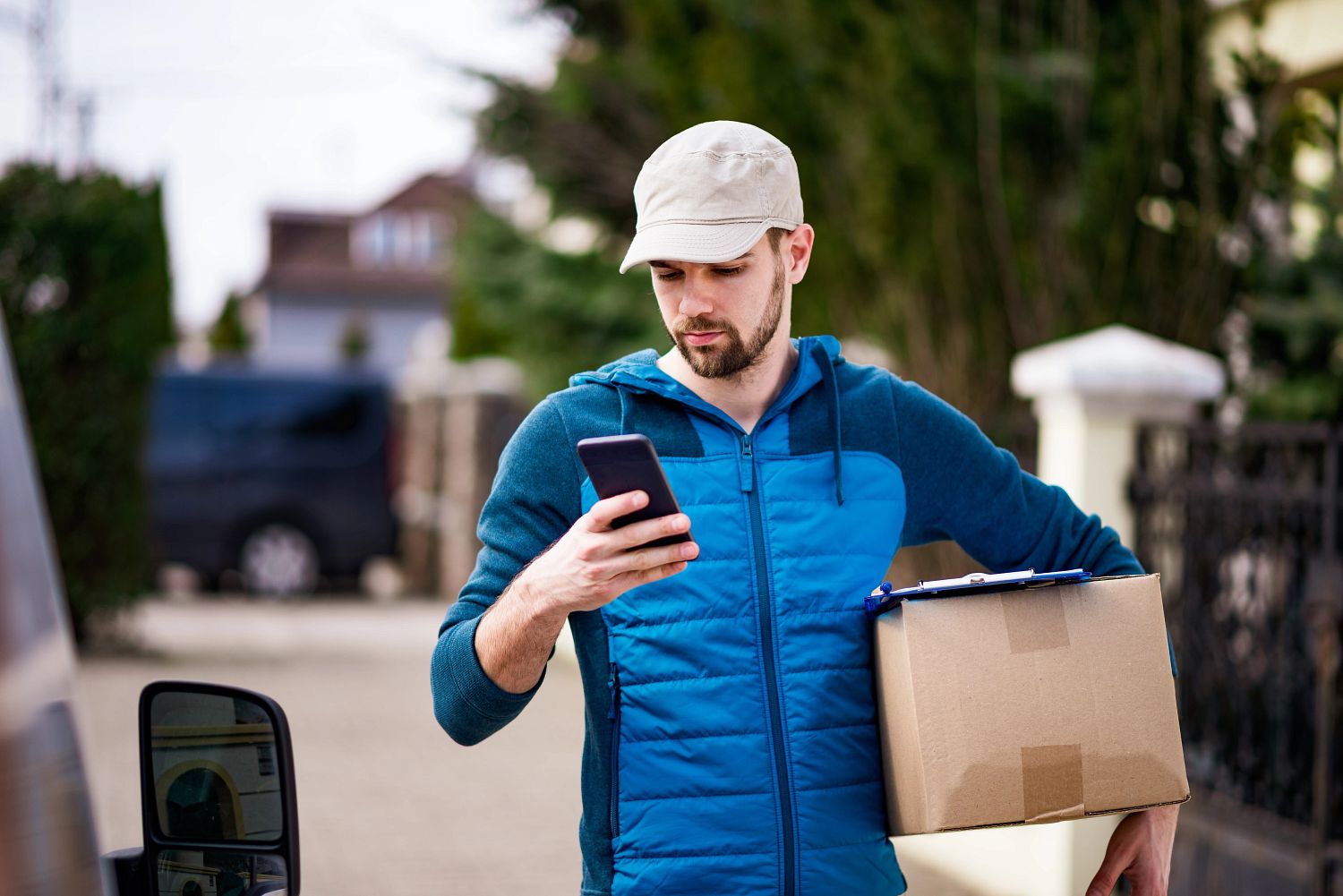 Location technology is critical for route optimization and other benefits
Not to mention knowing your market better and cutting costs. "We can get a better understanding of the population interest in the area," says Alex Raskita Ginting of Eureka AI. 'We can see also how we can improve the stock allocation of our inventory. So, it means we can save space for warehousing and utilities."
Electric scooter rental company 3Drens is one of many firms that have even used it to work out which routes have unused space on vehicles and target new clients on those routes.
"HERE Last Mile is solving a really complex problem. Traditionally, a lot of this delivery planning is manual. It sometimes takes companies hours to figure out a route for the day. Now with HERE Last Mile you can simply upload a list of the stops and very quickly it calculates the times between all of these routes." — Alex Osaki, Product Marketing Manager, HERE.
"Consumers are not going to stick with a company that doesn't deliver on time, misses the delivery, or doesn't offer on-demand, Sunday or next-day delivery options. If you are a retail operator, you need to stay ahead of this," says Alex Osaki, Product Marketing Manager, HERE.
HERE has developed Last Mile to aid fleet managers in getting all these benefits by taking control of delivery operations with an end-to-end application.
It helps companies of all shapes and sizes meet the last-mile challenge by improving customer satisfaction and fleet utilization in one package. It allows SMEs in particular to compete more easily with some of the largest players in this space.
"HERE Last Mile is solving a really complex problem," says Alex. "Traditionally, a lot of this delivery planning is manual. It sometimes takes companies hours to figure out a route for the day. Now with HERE Last Mile you can simply upload a list of the stops and very quickly it calculates the times between all of these routes.
"Let's say you have a driver being told to make 150 stops a day. There's a lot of stress there. Anything we can do to improve the efficiency of that routing, to find the best way to connect different stops, is something that has an impact on customer satisfaction, driver safety and the overall performance of the fleet."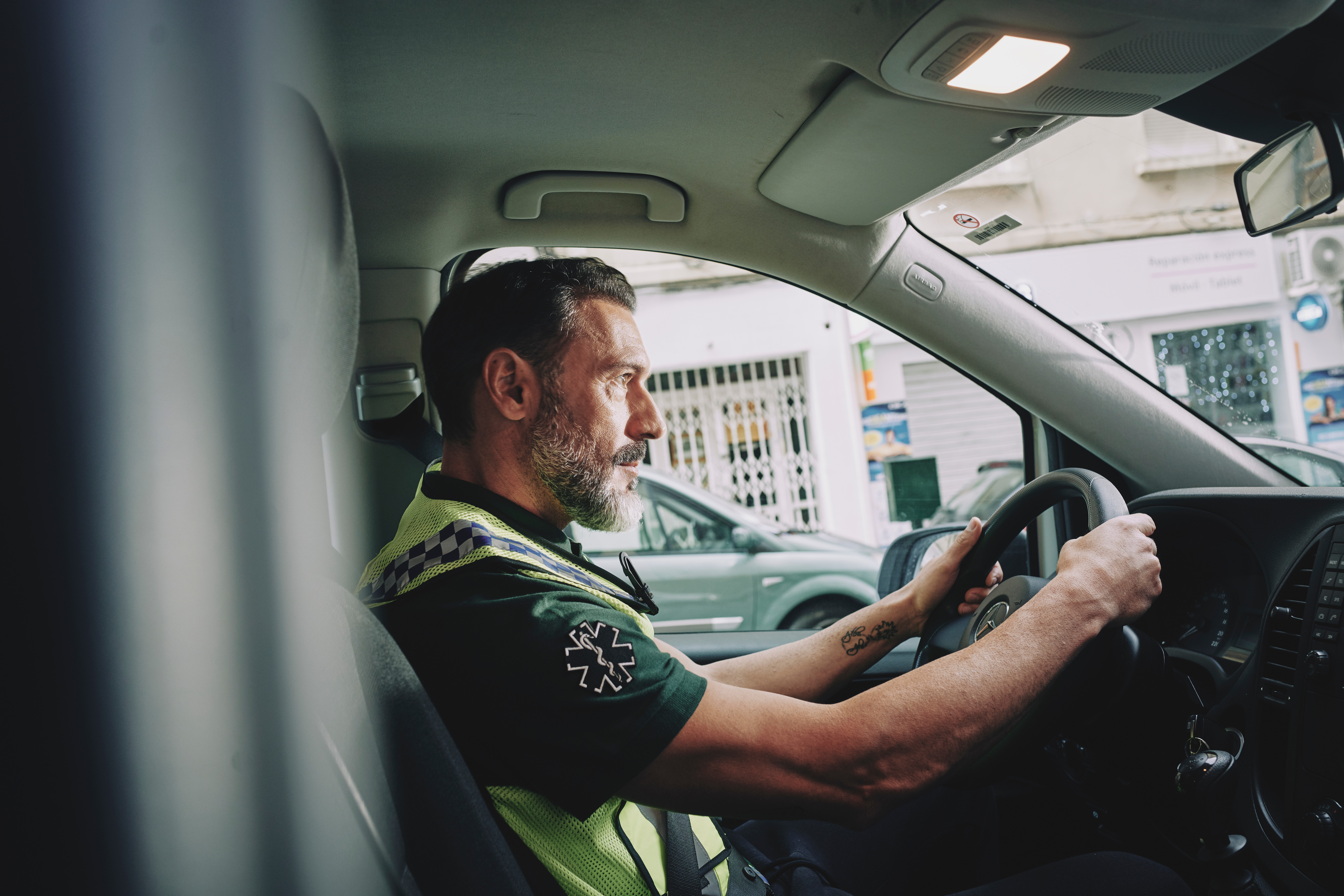 Smart, efficient routing can improve driver safety
HERE Last Mile generates and distributes plans to maximize the efficient utilization of vehicles and drivers, considering multiple constraints such as delivery windows and cost.
And the driver application helps the person behind the wheel find the best route for on-time delivery by providing turn-by-turn navigation, with real-time information on traffic flow and incidents and proof of delivery.
Dynamic re-planning even allows drivers and fleet operators to react to last-minute changes such as customers being unable to accept a delivery or delays due to accidents or breakdowns.
Not only does HERE Last Mile save time, mileage and vehicle wear, it allows fleet operators to see where their driver is and communicate with them, re-routing if necessary and analyzing how they've performed at the end of the day.
And it's trusted by businesses. Earlier this year, Strategy Analytics declared HERE leader or co-leader in most categories of their ranking of location platforms, including map-map-making, openness and industry vision/growth. Analyst Nitesh Patel said the last mile would be one of the key focus areas driving demand for location platforms.  
Bosses are also full of praise for routing technology from HERE. "We found in HERE a partner who's willing to take the path...who's willing to go there with us with a flexible mindset and with a willingness to support us as we proceeded down this journey," said fleet management company Lytx.
Descartes added: "People want to know where is my shipment now and what's the ETA? HERE is right at the core of being able to offer those delivery capabilities."
Trends We're Experiencing In 2021
So what else have we been seeing this year? As well as the increasing sophistication of mobile-related tech and increase in reliable real-time visibility, many firms are switching from huge out-of-town warehouses to smaller, more centralized storage to cut the cost and difficulties of the last mile.
Accenture's Henry Cartwright told HERE360: "I think we are going to see a rise in the importance of localization, and the importance of visibility of live driver status as a key input to optimizing the last-mile a bit better."
Because they're closer to their end-point, smaller hubs have increased the use of electric vehicles and helped with same-day delivery.
In Asia, "super apps" are redefining the last-mile challenge by connecting local businesses with armies of local taxi drivers.
For safety reasons in these COVID-19 times, we've also seen the rise of no-contact delivery – up 20% for food - while companies have finally realized the importance of curb-side space.
Increased data collaboration between companies and ever-more accurate positioning technology to pinpoint free curbside parking spaces and the exact location of the front door (not always as easy as it sounds) is helping make ETAs more trustworthy.
And the future?
As we approach the annual "shipathon" that is Christmas in many parts of the world, more companies are going to realize their need for location tech.  Aussie delivery company Drive Yello credits location technology with helping them cope with the 30% increase in holiday season orders last year.
And the approach to what's being dubbed 'the last yard' rather than the last mile will come front and center. Rather than dropping goods off to an address, they'll be taken straight to where the customer will use it — be that a refrigerator or a specific spot on the manufacturing plant line.
Tech is set to revolutionize food waste with apps to help supermarkets and other sellers donate their leftovers to charities while trials of automated trucks dispensing street food have been taking place in China and LA.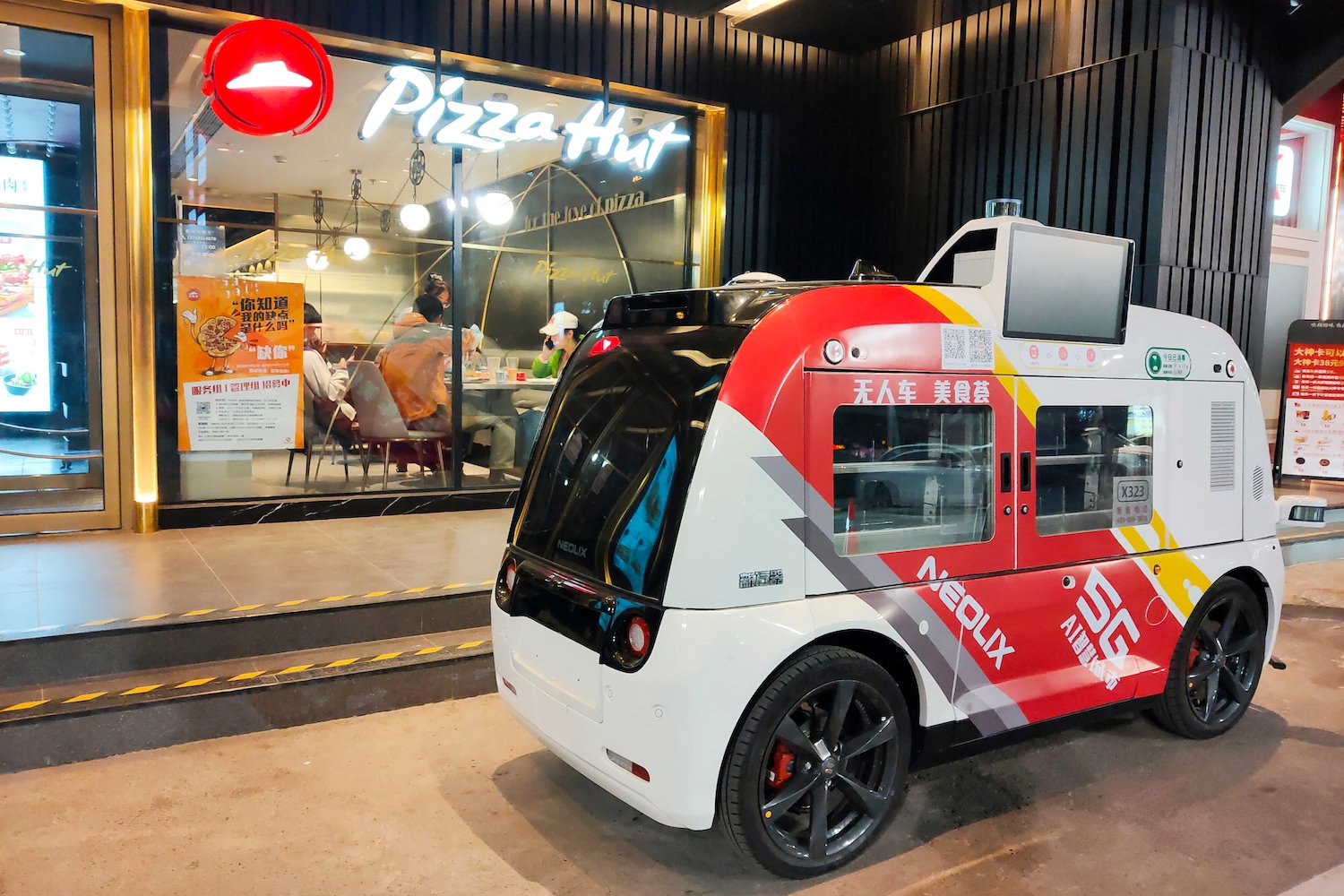 Automated street food trucks are appearing around the world
It's just a small part of the driverless vehicle revolution that's seen a Swedish company claiming to have launched a driverless electric truck for daily freight deliveries on public roads.
Another driverless technology — delivery drones — is still in development in many regions. Trials continue around the world in the hope they'll one day provide a quick, environmentally friendly and cheap alternative to traditional methods.
Virtual reality (VR) and augmented reality (AR) are also set to cause waves in the world of the last mile.
At CES 2021, Vecna Robotics showcases cloud-based architecture deployed robots that are teleoperated continuously and at scale using VR.
And last year DHL partnered with AR hardware providers Vuzix and Google to streamline their warehouse operations.
They swapped paperwork for glasses that supplied all the information they needed for workers to do their jobs. It not only meant they spent less time looking at checklists, but it freed up their hands to do tasks. Productivity rose 15% on average.
But there's more — AR gives warehouse staff precise indoor navigation, object recognition, instruction and training. Tools such as HERE Indoor Positioning are becoming increasingly important.
It surely won't be too long before technology once firmly only in the realms of sci-fi is helping us even more to solve the problem of that tricky last mile.
Sign up for our newsletter
Why sign up:
Latest offers and discounts
Tailored content delivered weekly
Exclusive events
One click to unsubscribe