How Australia's delivery service Drive Yello is coping with the holiday rush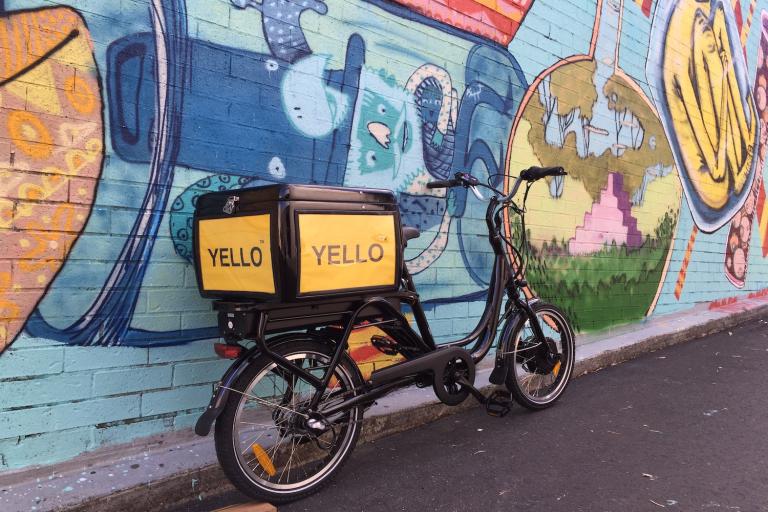 Drive Yello is the Aussie answer for delivering groceries, electronics, games, food and pharmaceuticals. HERE360 spoke to them about how they've prepared for the holiday rush.
Drive Yello has seen 500% growth since March, with another 30% expected this holiday season.
While that might be the stuff of dreams for most companies, it has meant some serious adjustments for the Australian last-mile delivery firm.
Before the pandemic hit, the company was making about 40,000 deliveries a month. Deliveries dramatically increased, and with COVID-19 showing no signs of disappearing just yet and many more retailers and customers in the e-commerce habit, this trend looks set to continue.
Drive Yello is used by businesses to manage their own fleet or book a courier. It was set up in 2015 by founder Steve Fanale, and initially used to help restaurants and cafés manage deliveries, but eventually expanded to include deliveries of groceries and other goods. When the pandemic hit, CEO Steve Fanale told HERE360 that deliveries became "an essential service" – meaning exponential growth.
Like many other businesses, staff had to work from home at the beginning of the pandemic.
Steve said: "At HQ we were all working from home for some time and really didn't miss a beat. More recently, we've moved to a mix of working from home and in the office. I think we are getting the best of both worlds as a result."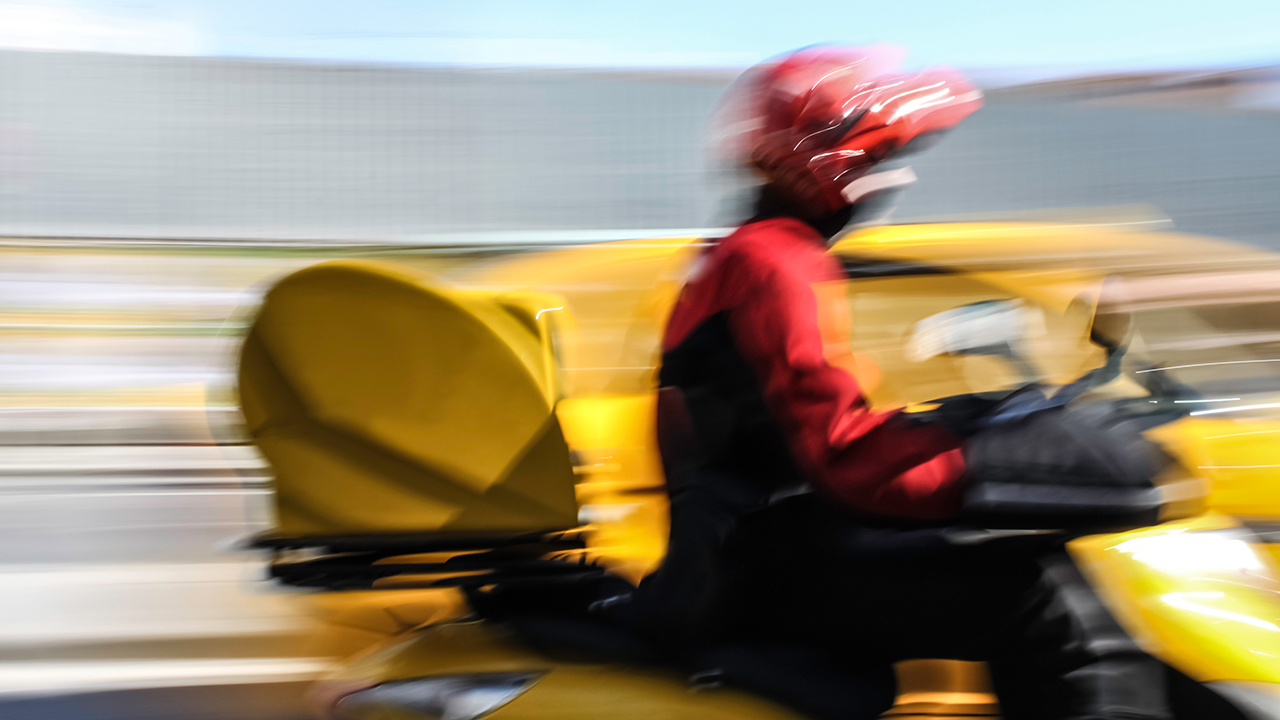 Along with groceries, Yello also delivers pharmaceuticals. Image credit: Drive Yello.
Drive Yello has also increased the size of its team to keep up with the demand. Another consideration was adapting to social distancing rules when it came to deliveries.

"With contactless delivery now a requirement, and in some states the wearing of masks mandatory, we had to train all the couriers so that the new delivery process is followed. Alongside this, we had to develop the app to accommodate these processes too," Steve said.

These preparations should set them in good stead for the coming weeks. As more retailers add delivery services to their roster, Drive Yello expects 30% growth this holiday season.

"The big difference [this year] is the scale, both internally and externally, of Drive Yello to meet this increased demand," Steve said.

Drive Yello has seen 500% growth since March, with another 30% expected this holiday season. Image credit: Drive Yello.
The importance of location
Central to providing a good service is route optimization technology. Steve describes it as "critical" to Drive Yello's efficiency.

"Couriers, businesses and consumers all want the most efficient route so that they can increase revenue, reduce costs and increase convenience," he said.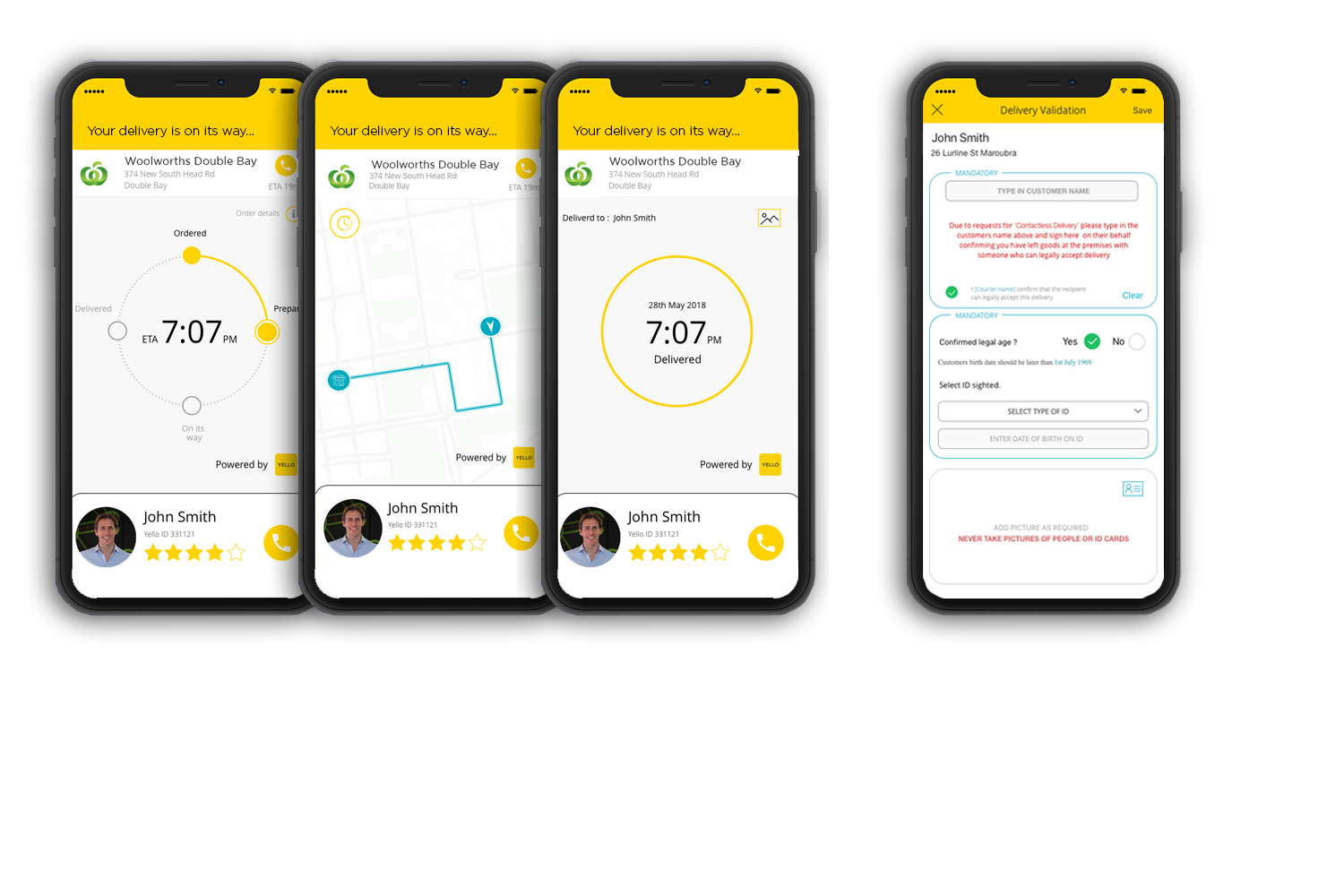 The Drive Yello app shows consumers where their goods are. Image credit: Drive Yello.
Drive Yello uses HERE Maps, Fleet Management and Routing, along with other APIs, to track deliveries and plan the best routes. The company switched to HERE from Google, in part due to additional functionalities it needed.
These tools have been essential in providing a good experience for businesses, drivers and consumers, all of whom have slightly different needs.
"The primary business app is web-based, and the main use is tracking the booked couriers, bundling orders and reporting on completed deliveries," Steve explained. "The courier app is all about booking jobs and getting directions. For consumers, they get to track their order to their door and provide feedback."
Going far in 2021
The unprecedented success Drive Yello has experienced in an unprecedented year looks set to continue.
The rise in retailers offering deliveries for the first time, either due to the pandemic or ahead of the holidays, has allowed Drive Yello to scale up and offer its services nationwide.
Next year, they are looking at expansion overseas. Watch this space.
Simplify your route planning today with HERE Routing.
Sign up for our newsletter
Why sign up:
Latest offers and discounts
Tailored content delivered weekly
Exclusive events
One click to unsubscribe