Coronavirus: handshakes are on hold - will no-contact delivery services boom?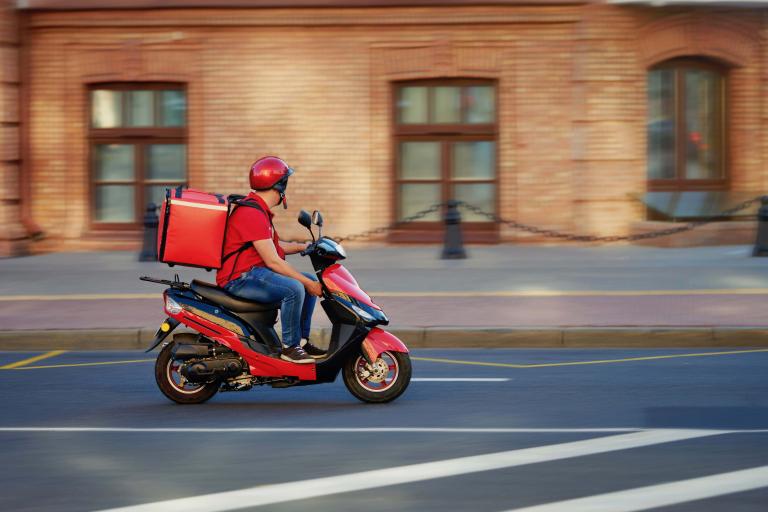 Because of COVID-19, contactless food delivery is up by 20%. Could automated delivery systems be the new normal - at least for right now?
On March 5th, digital delivery and pick-up provider Instacart, announced they are going ahead with the launch of a new drop-off grocery service; despite COVID-19 concerns.
When international health authorities suggest not shaking hands as a viable way to prevent infection, a no-contact option could really take off.
The new feature offers customers the possibility of having their foodstuffs left on their front step, at a pre-scheduled time, rather than being hand-delivered.
President Trump could not stop shaking people's hands during his coronavirus address on March 13.
Like a touch-less carwash
Instacart tested their project in North America over the last few months but with the increased threat of COVID-19, the company saw a significant boom.
"Over the last week, we've observed increased consumer adoption for a new 'leave at my door' feature," explained an Instacart representative.
According to Reuters, Instacart sales increased ten times since the last week of February and as much twenty times in areas of rapid virus escalation; Washington and California state.
Other "drop-and-go" online delivery providers like Doordash, Postmates and others are also likely to witness a boost in business from customers concerned about catching the COVID-19 virus via human interaction.
UK-based delivery service Starship, for example, has a fleet of trackable 100lb robots ready to serve you.
Keep calm, order in
Because of the coronavirus' hasty advance and associated warnings from officials worldwide, people are panic-buying certain items including non-perishable foods, medicine and toilet paper.
The reason might be that we're bio-mechanically wired to hoard, but the behavior is more likely linked to "zero risk bias," which involves trying to reduce one type of controllable risk (diminishing TP) rather than attempt to manage the real danger (coronavirus). Stockpiling makes people feel safe.
While it's unfortunate that consumers' anxiety levels are so high, "hands-free" delivery could actually help curb the spread of the virus.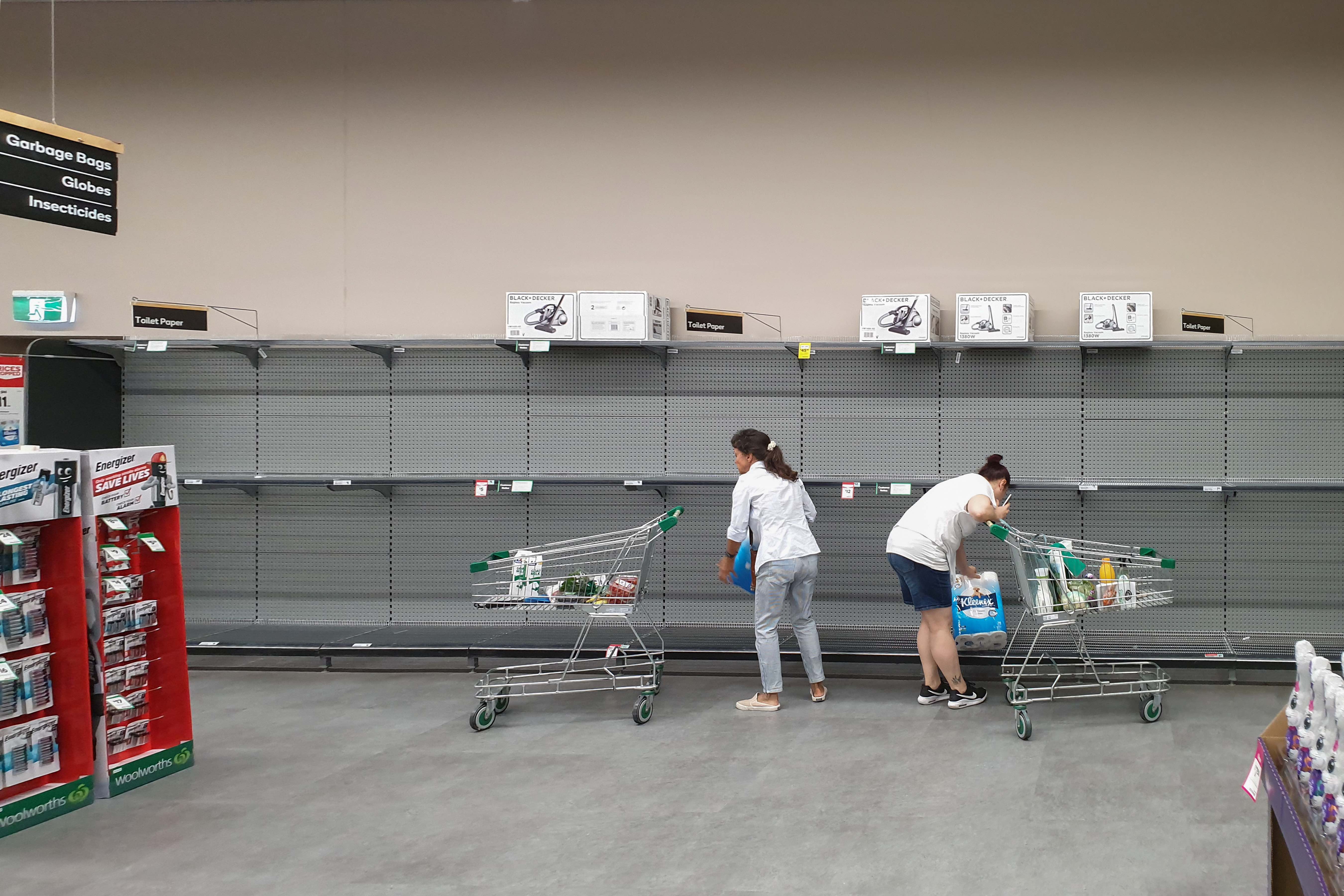 In the wake of COVID-19's spread, supermarket chains worldwide are being stripped all but clean of toilet paper.
If people don't go to the market that means they are not squeezing melons and putting them back in the stack, aren't grabbing door handles and touching their faces, aren't reaching into bulk bins with fingers... and that means less chance of spreading the COVID-19 infection.
And, using an online grocery service also means they're less likely to succumb to the angst caused by witnessing others frantically stashing supplies.
Automate, don't agitate
A new report by Lux Research, "Automating the Last Mile," predicts that automated last-mile deliveries will generate $48.4 billion by 2030; even if they only encompass 20% of all parcels.
DoorDash has been trialing automated units since 2017.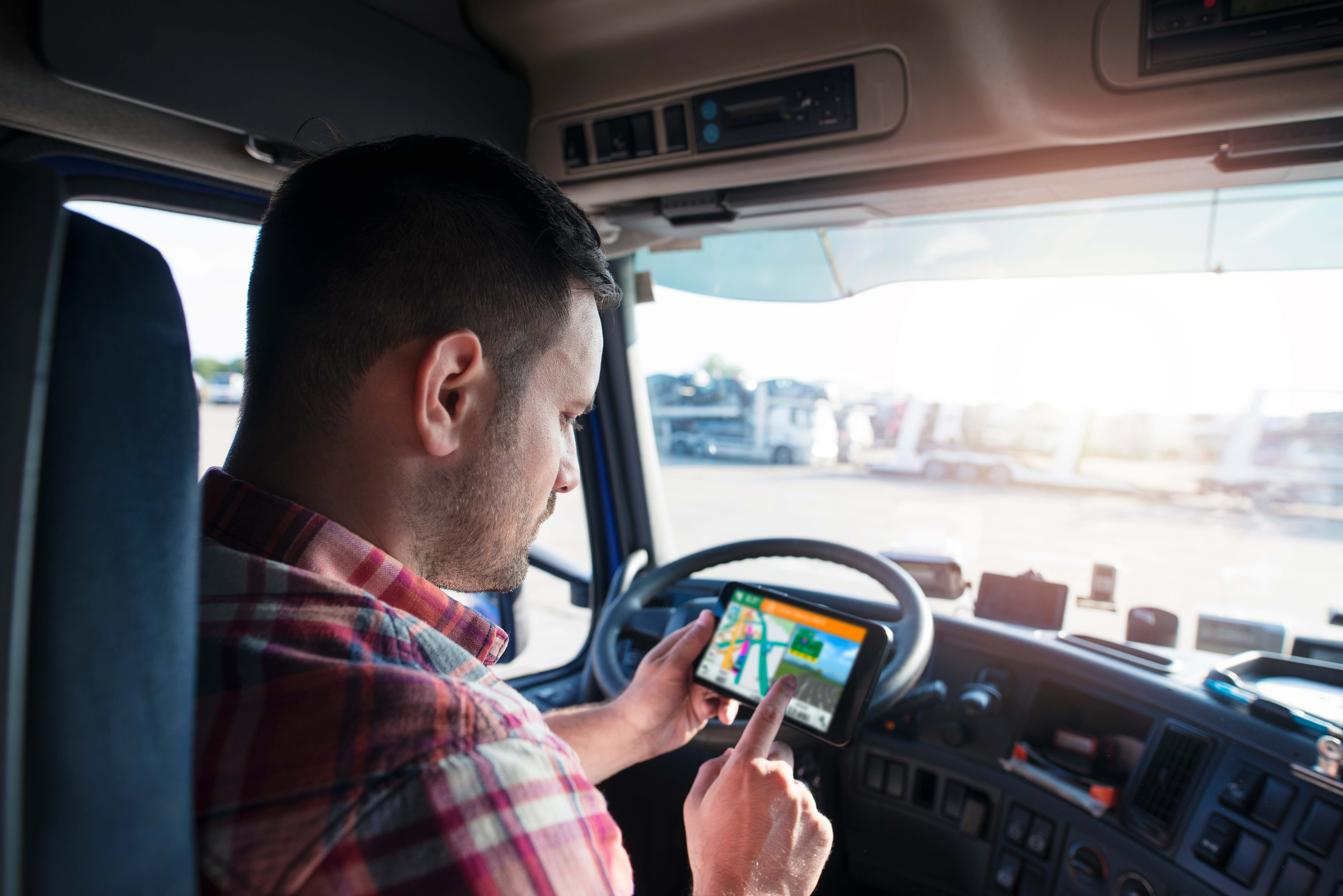 Automated food dispatch with location technology will be able to serve more customers without actually seeing any of them.
Self-driving cars guided by advanced Fleet, Maps and Routing algorithms could do more than help control contagious infections, they can increase the speed and efficiency of deliveries overall.
They also use less fuel and emit fewer CO2 emissions.
Strange as it may sound, such a global situation as ours could actually help convince the public that automated delivery isn't only convenient, it's better for the long term economy.
During epidemics, hiring online "shoppers" means rational amounts purchased, resulting in more supplies left in stock, less strain on the supply chain and diminished back-log in replacement shipments.
Automated food service could put demand back in proportion.
Instacart and others like it should brace themselves.
Sign up for our newsletter
Why sign up:
Latest offers and discounts
Tailored content delivered weekly
Exclusive events
One click to unsubscribe