Detect and avoid hazards in real-time
Drivers face an increasing number of possible distractions. To drive safely, technology can help them focus on what's coming.
Using the HERE Live Sense SDK, transform a device with a front-facing camera into a second pair of eyes for the driver.
The SDK uses the camera to continuously scan the driver's environment. AI models built on our decades of experience in advanced vision technology, embedded in the SDK, detect and classify road conditions.
Speed limits, road signs, potholes, construction zones, pedestrians and other safety risks are detected in real-time – improving driver awareness.
Additionally, HERE Live Sense SDK can turn detection into response, providing both audio and visual alerts. Sudden changes, such as road closures, are communicated in a human voice and in real-time – helping the driver stay at ease and in control at a moment's notice.
Improving safety technology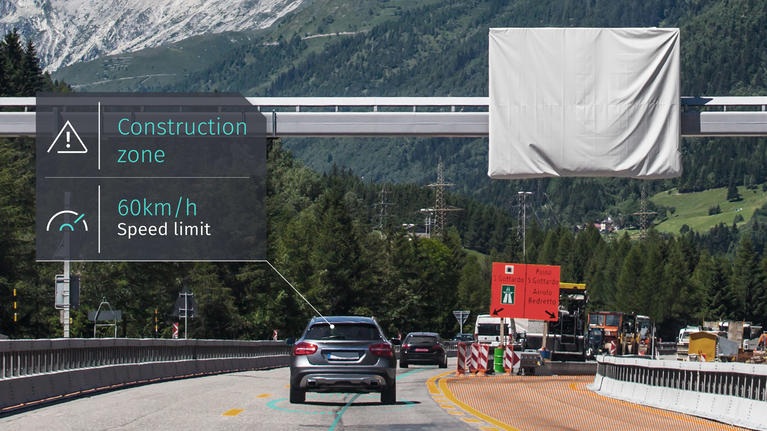 Safety alerts
Notify the driver with audio or visual alerts when possible dangers are detected on the road. Alerts can help users avoid collisions and prepare for route changes.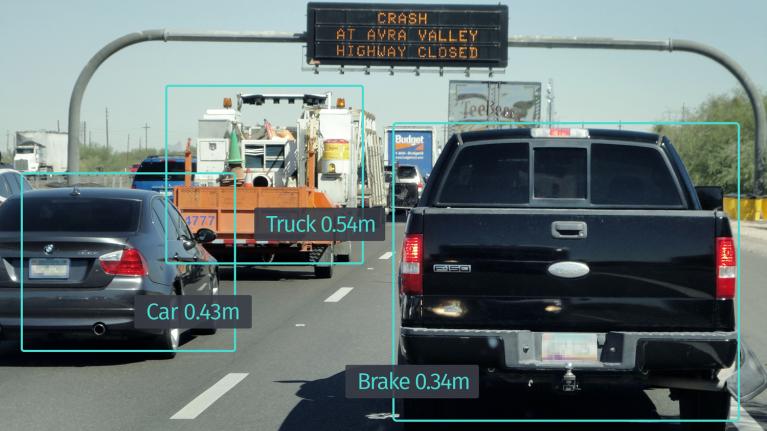 Wide range of detections
Give drivers comprehensive awareness of their environment for any type of vehicle, by detecting objects and events on the road. The SDK doesn't require internet connectivity or use of a data plan to perform.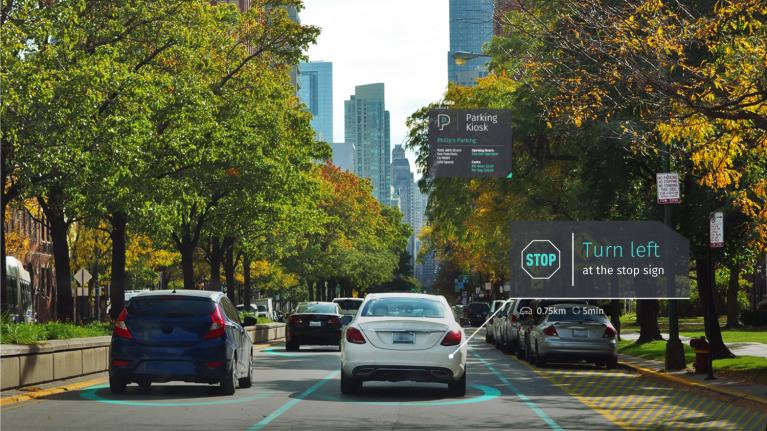 Safer route guidance
Provide directions based on the driver's environment for easier navigation. Cameras can detect objects in real-time – giving instructions like "Turn left at the stop sign" and delivered with a human voice to reduce stress when driving to unfamiliar places.
Customizable build
Determine which objects should be detected, which alerts to include and when to alert the driver.
Easy integration
Integrate with HERE SDK for routing or HERE Studio and Data Hub for post-trip analysis to build robust applications.
Offline processing
Detect objects in real-time using edge processing on the device that works for any type of vehicle, regardless of internet connectivity.
HERE Live Sense SDK one-pager
Read more about the product features and benefits of HERE Live Sense SDK.
5G White paper
Explore the vital role of location for transforming network technology.
Contact us
To learn more about HERE Live Sense SDK, please complete the form.
*Required field. We will use your information according to our privacy policy.
Get started with HERE Live Sense SDK
Transform camera-enabled devices into hazard awareness sensors for drivers.