Enhance driver awareness
by using AI to scan for safety risks
Discover our AI-based toolkit designed to help any edge device with a front-facing camera, such as smartphones, dashcams and personal navigation devices (PNDs), detect real-world objects. Recognize and classify speed limits, road signs, potholes and other safety risks. Monitor, coach and give feedback to drivers by analyzing data from their trips.
Boost road safety with artificial intelligence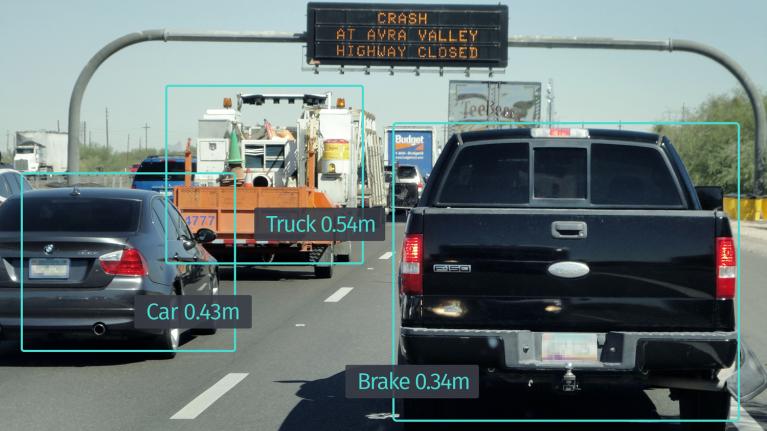 Detect and classify objects
Spot potential hazardous objects on the road and surrounding areas. Improve driver awareness by using AI and edge processing to identify a range of objects ahead such as vehicles, bicycles, pedestrians, constructions zones and potholes.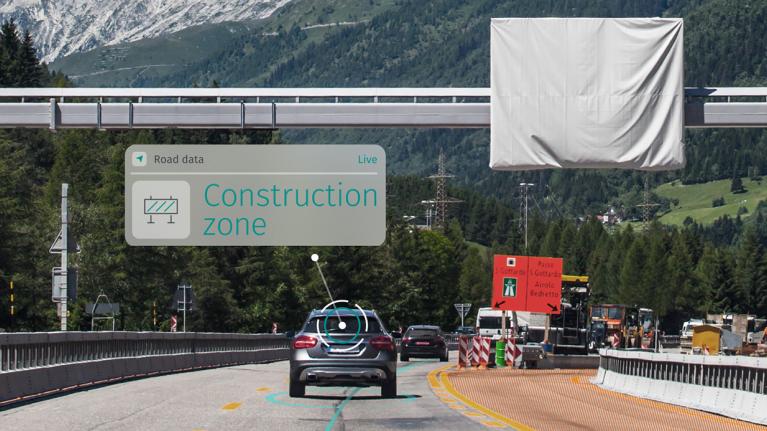 Get real-time warnings
Enhance your journeys by integrating live route guidance, based on the driver's viewpoint, into your onboard navigation. Follow turn-by-turn instructions that take into account live road conditions such as closures or temporary speed limits.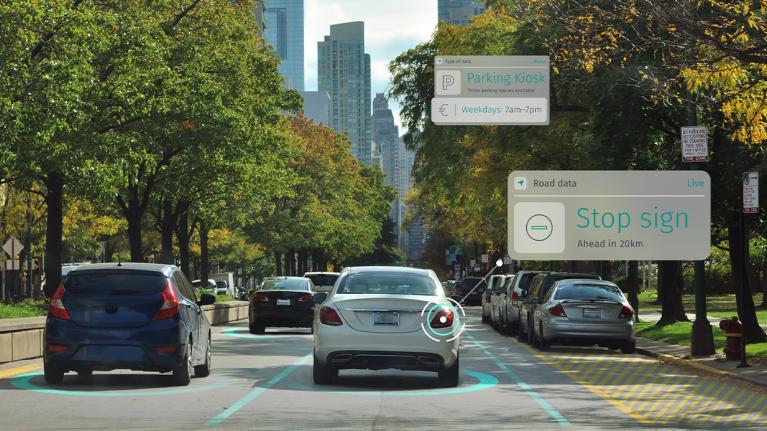 Generate more safety alerts
Include more ways to alert users to possible hazards in their path. Inform drivers of potential hazards through audio and visual alerts. Get alerts for pedestrians and bicycles entering the vehicle's direct path.
HERE Live Sense SDK one-pager
Read more about the product features and benefits of HERE Live Sense SDK.
Let's talk
Learn more about how HERE Live Sense SDK can help you alert drivers of hazards in their environment and make driving less stressful with contextual route guidance. Please fill out the form below and one of our experts will contact you.
*Required field. We will use your information according to our privacy policy.