Access reliable and up-to-date speed limit data for ISA systems
More than 50 brands from 21 global automakers select the HERE ISA Map to comply with the EU Intelligent Speed Assistance regulation.
Intelligent Speed Assistance (ISA) is a vehicle safety feature that helps drivers stay within the current speed limit.
Starting in July 2022, ISA will be mandatory in Europe on all new-model cars, vans, trucks and buses. From July 2024 onwards, OEMs must equip every new vehicle sold in the EU with an ISA system.
However, ISA systems that only use onboard cameras to capture speed limits from signs may not be able to meet the ISA regulation test criteria – because signs can be visually obscured, and many speed limits are not explicitly signposted.
Be ready for the new ISA regulations. Access a valuable additional source for accurate speed limit data with HERE ISA Map – helping vehicle makers stay compliant with ISA regulations while supporting driver safety.
Meet your ISA challenges with accurate data
Gain high-quality and up-todate speed limit data with extensive coverage across the globe.
Explore the features and benefits of HERE ISA Map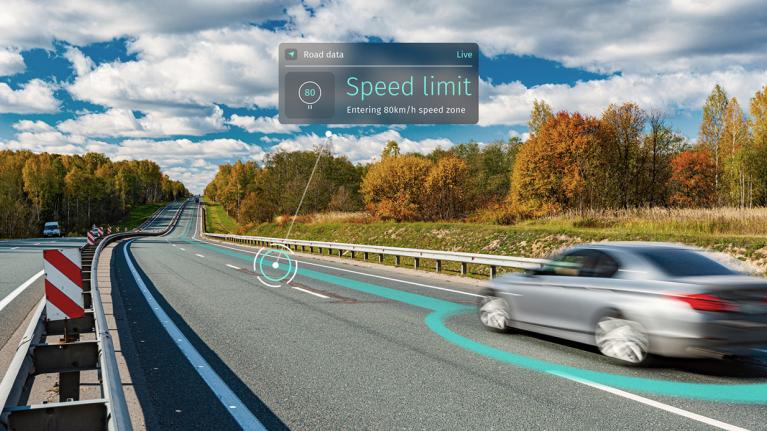 Know the correct speed limit, even without clear signage
Overcome the limitations of camera-based sign recognition systems. Many signs imply speed limits that cameras may not recognize – such as when entering a town boundary. General road rules and regulations are not signposted at all. With HERE ISA Map, your ISA system knows the speed limit for the current location, whatever the signage.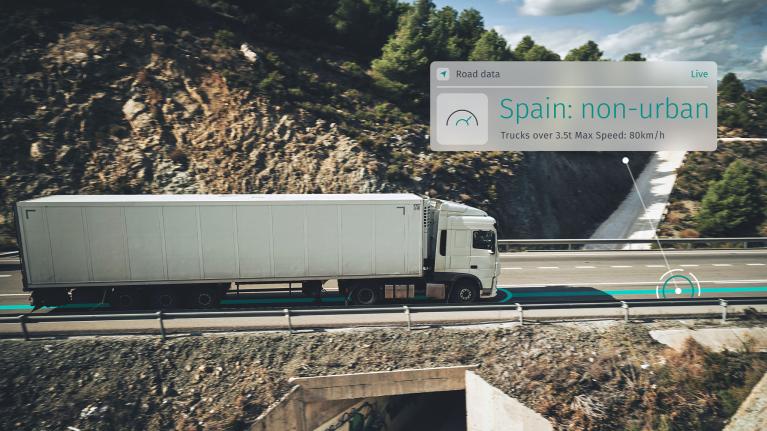 Provide guidance on local speed rules and regulations
Support safer driving with location-aware and time-sensitive information – based on national, regional and conditional speed limit rules. Access accurate data on the locations of variable speed limit signs, as well as specific speed limit data for commercial vehicles.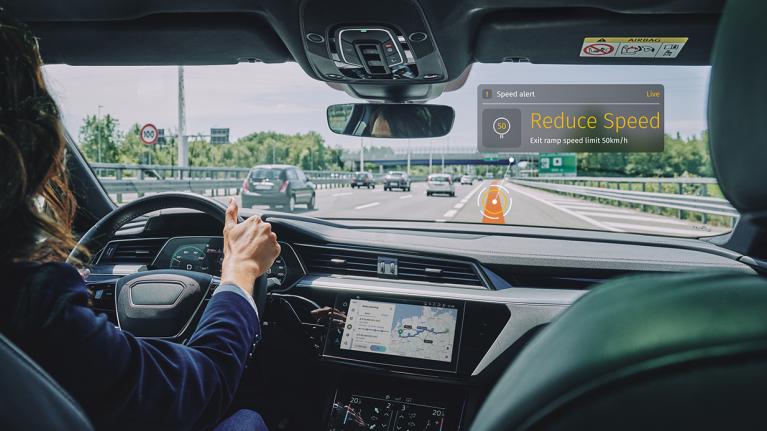 Select the right data for your ISA use case
Improve data efficiency for different ISA solutions by downloading only the road topology and selected map attributes you require. Optimize your solution footprint for simpler ISA systems and smaller vehicle segments.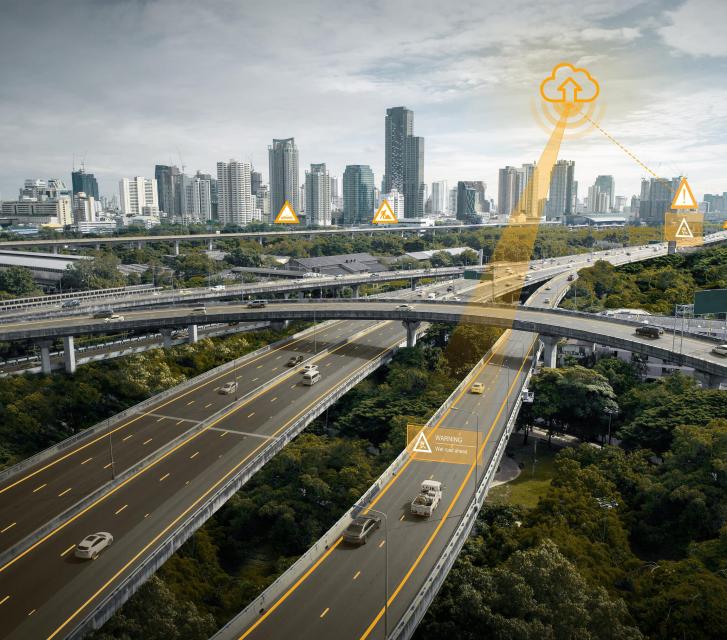 HERE 360 Blog - 1st Feb, 2021
With ISA, drivers are alerted when exceeding the allowed speed – so the driver can focus on driving. This information can also be used by a speed control function like adaptive cruise control.
Contact us
Complete the form to learn more about how HERE ISA Map can help you comply with new road legislation and support driver safety:
*Required field. We will use your information according to our privacy policy.