Enable powerful location-related capabilities in your applications and across your business, with our development tools, data and content.
Deliver more advantages for your location-based apps
Enhance your in-app navigation and routing
Create intelligent navigation and routing solutions to move people and goods more efficiently. Use dynamic routing with real-time traffic awareness.
Instantly access the latest global map data, even offline
Integrate precision location services that are updated daily. Search destinations and generate routes, online or offline –with preinstalled maps of over 190 countries.
Use location services trusted by millions
Build apps with more spatial awareness. Millions of users rely on our resilient, flexible and secure platform that seamlessly adapts to your location needs.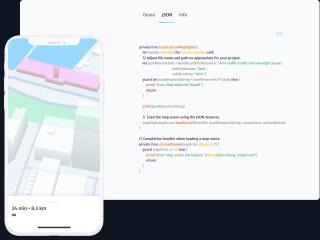 Create Custom Map, Maps SDK, Location Data API, Mapping Solutions, Map Vector, Map API,
Customize the look and feel of your map
Enhance your user experience and highlight essential features with custom map schemes. You can highlight important objects on your map by adjusting colors and icons. It's also simple to edit the visual properties of map objects, such as roads and buildings.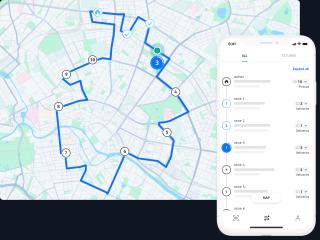 Smart Navigation, Offline Navigation, Geospatial Intelligence, Location SDK, Maps SDK, Mobile App SDK,
Build smart navigation into your app
Support safer driving and more comfortable journeys with helpful in-app navigation. Give users guidance that adapts to real-world changes. It's simple to tailor your app's navigation capabilities to specific vehicle or transportation types.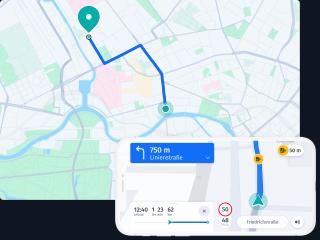 Routing Tools, Route Optimization, Map Route Optimizer, Journey Planning, Routing Apps
Find the right path with intelligent routing
Equip your app with powerful routing capabilities, customizable with a wide range of journey preferences. Your users can choose from multiple modes of transportation, including automotive, public transit, pedestrian and bicycle. You can easily create routing solutions for all use cases – from individual cars to fleets, as well as infrastructure planning.
Find the SDK edition for your needs
HERE SDK is available for native iOS and Android. You can also simplify cross-platform development with Flutter. Select from a range of editions to get the right feature set for your use case.
HERE SDK for iOS
Explore Edition
Navigate Edition
HERE SDK for Android
Lite Edition
Explore Edition
Navigate Edition
HERE SDK for Flutter
Explore Edition
Navigate Edition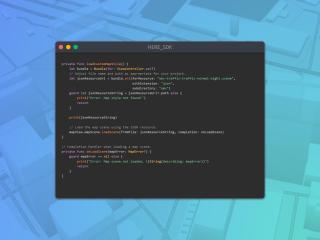 Integrate location into developer workflows
Easily bring location context into your workflows and applications without having to become a GIS expert. Explore our helpful developer documentation to learn more.
BMW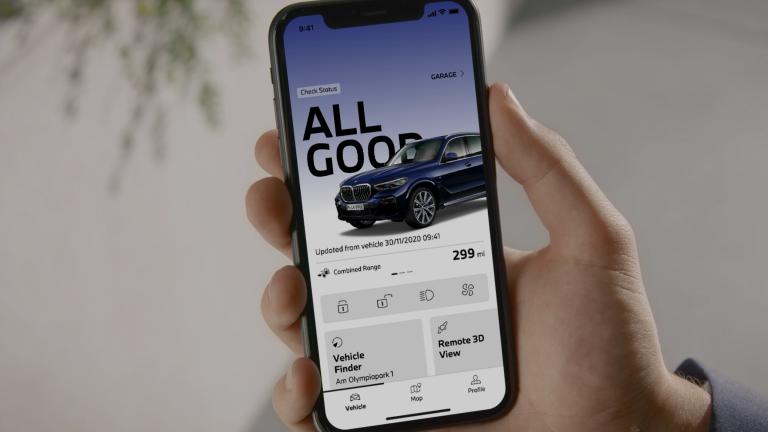 Building vehicle companion applications
BMW Group builds its My BMW and MINI companion applications with HERE SDK. The apps integrate HERE location services to give drivers a mobile interface to vehicle' functions and status at any time.
With HERE SDK, we are building the My BMW /MINI Apps on a future-proof technological foundation
Coyote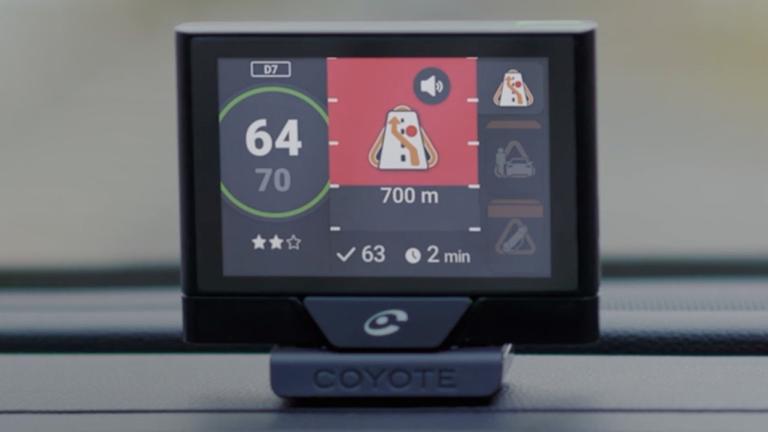 Providing an enhanced navigation engine
Coyote, a European leader in driver alerts, uses the HERE SDK to power a navigation engine for its full range of products, including mobile apps, connected devices and embedded systems.
HERE's high-performance mapping solutions are extremely reliable and precise, enabling us to provide an enhanced, customized driving experience.
See our clear and simple pricing
Get started for free with flexible usage-based pricing and volume discounts as you grow.
Discover more location-based development tools