Simplify your route planning
Build your optimized, safe and accurate routing solution for the movement of people, goods and vehicles. Access accurate routing capabilities based on enterprise-grade maps and location data. Adapt routes to real-world circumstances and reliably reach destinations around the world. Get accurate ETAs that take into account real-time congestion and incidents. Customize routes to fit specific personal preferences or business requirements. Do all this and more with HERE Routing.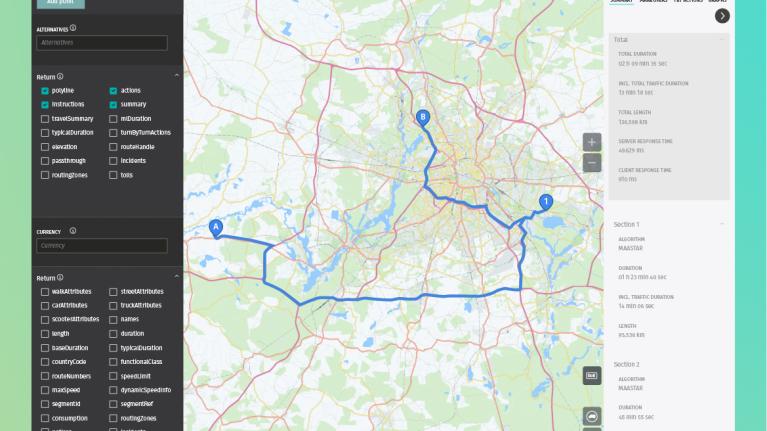 Routing API
Plan routes with a diverse range of options – including mode of transportation, fastest/shortest route and route calculation by arrival time.
Customer stories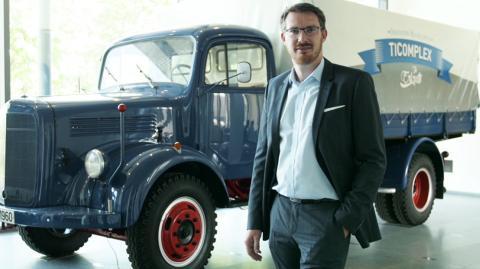 Optimizing freight logistics routes
Freight logistics platform TIMOCOM uses HERE Routing to calculate and predict the best routes to match shippers and receivers – providing optimal route value by waypoint sequencing.
I think the maps and the routing services are the most valuable things we use from HERE, because we couldn't do this on our own. And HERE is a very reliable partner for us, so we can integrate these into our core services and provide them to our customers.
HERE Routing one-pager
Get a concise overview of the features and benefits of HERE Routing.
Routing tutorial
Take this developer tutorial to explore an example of using HERE Routing for a fleet management use case.
Let's talk
Learn more about how HERE Routing can help you:
Create a stress-free journey experience with a comprehensive routing portfolio
Simplify your route planning with our easy-to-integrate routing services
Enable optimized, safe and accurate routing for movement of people, goods and vehicles
*Required field. We will use your information according to our privacy policy.
Get started
Create, simply and optimize your routes to ensure a comprehensive, safe and easily integrated experience.