UK trials of electric scooters could pave the way for scooter deliveries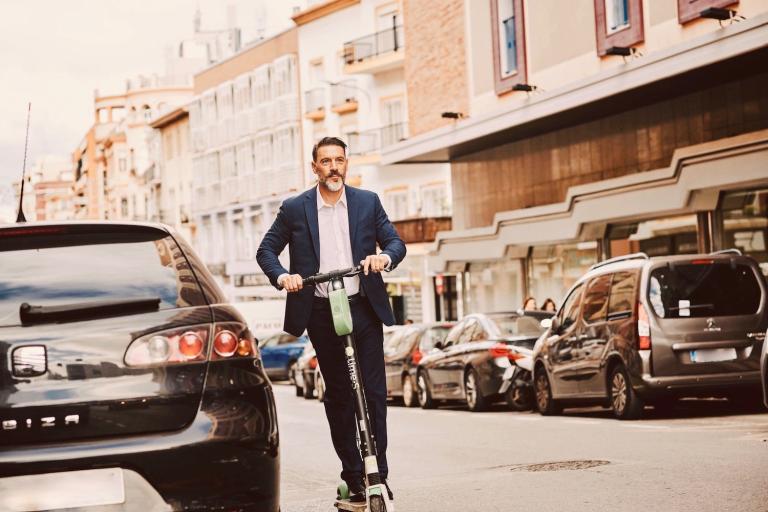 Rented e-scooters are on trial in the UK, where they are being used for deliveries in some locations. They could boost businesses just as the country faces further restrictions.
The UK has experienced an e-commerce boom during 2020 as lengthy COVID-19 lockdowns restricted people's movements.
That increase – 168% in May year on year – is higher than the US and looks set to continue as the UK faces further restrictions in the coming weeks.
But that has presented a challenge for delivery firms.
The rise in demand as people get everything from groceries to fitness equipment sent to their door has put extra pressure on last-mile delivery. It all comes at a time when face-to-face contact between driver and consumer is discouraged to avoid the spread of COVID-19.
In this climate, the UK has brought forward a series of trials of e-scooters to help mitigate reduced capacity on public transportation.
The trials, originally planned for 2021, are part of its green transportation drive.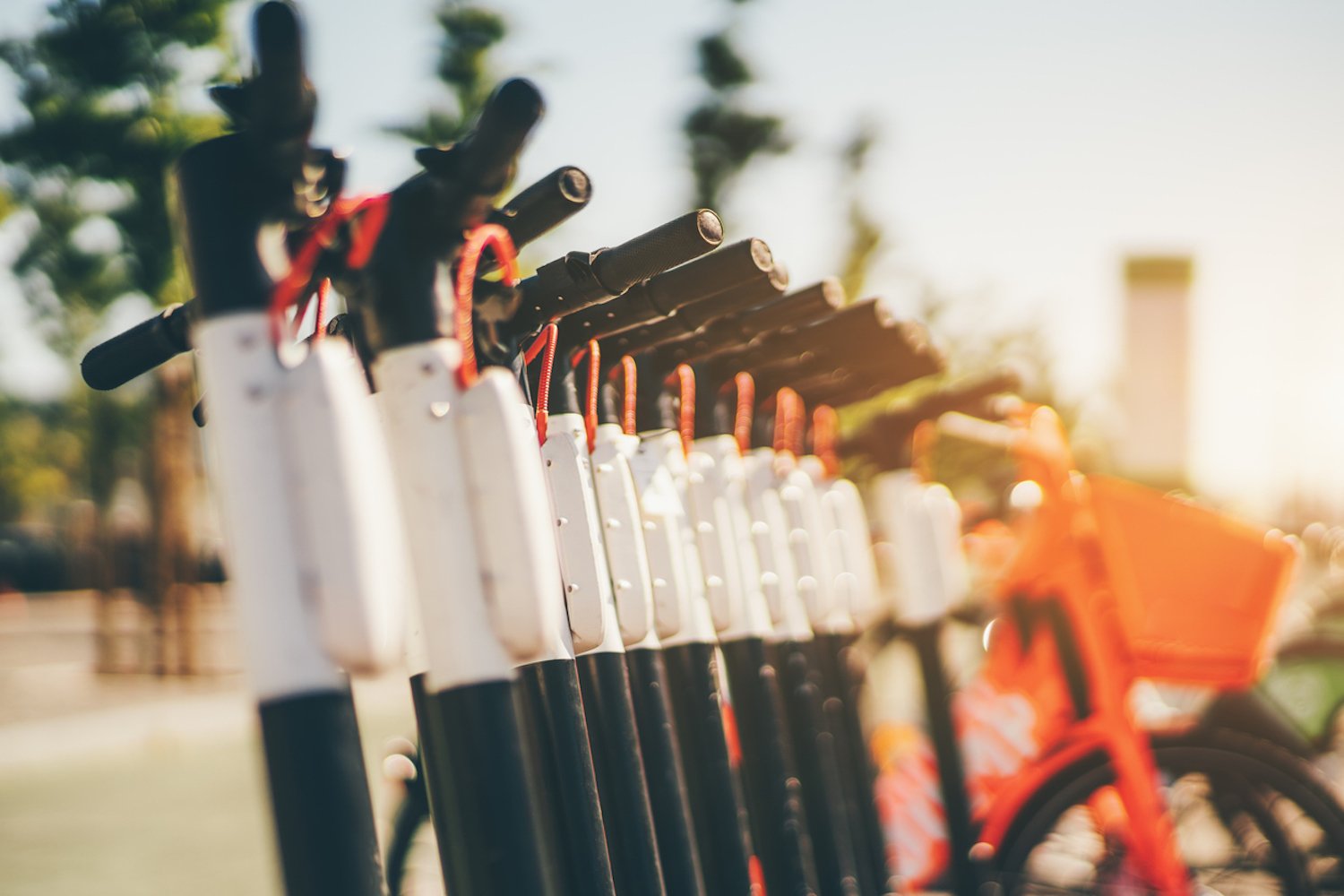 E-scooters are seen as solving a myriad of problems, including cutting emissions in cities.
"E-scooters could be a fast and clean way to travel that eases the burden on the transport network and allows for social distancing," the British government said in a statement.
The trials will allow the government to set the regulations which apply to e-scooters – especially important since their safety has been questioned in many parts of the world.
Last year in London, a woman died in a collision between her e-scooter and another vehicle on a roundabout.
E-scooters can drive on roads or bike lanes up to 15.5mph, and riders are encouraged to wear helmets. It's still illegal to drive privately-owned scooters on public roads, however.
Anyone who wants to hire one from one of the accredited schemes must have a full or provisional car, motorbike or moped license.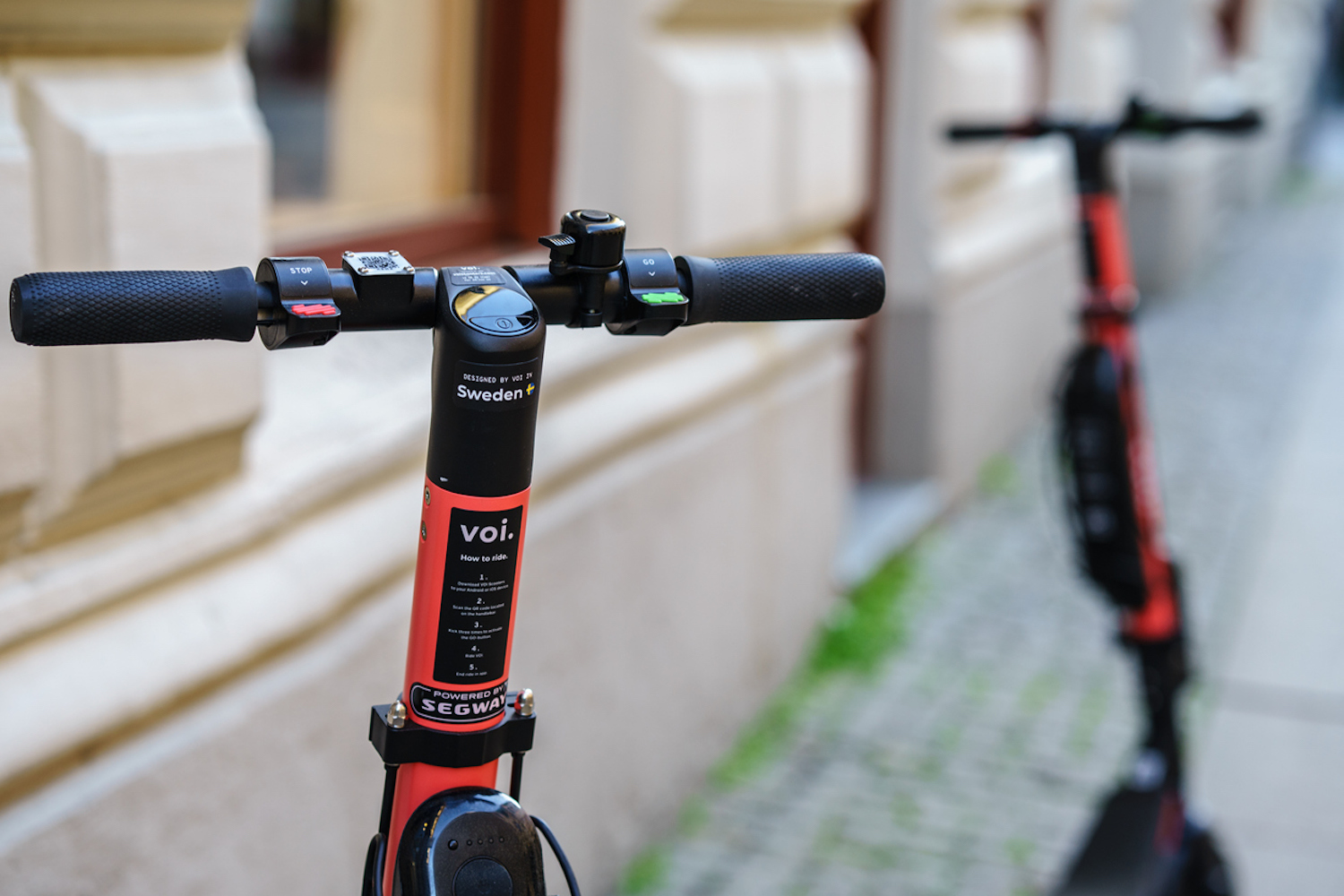 The UK trial with partners including Swedish firm Voi will help them figure out
how they can be safely used.
Scoot down through Electric Avenue
Cities that have begun trials this month include Milton Keynes and Coventry.
And while these e-scooters are an appealing form of transportation for a population bound by social distancing rules, they can help with deliveries too.
As part of the trial in Cambridge, local companies can also rent the scooters for deliveries, a move that they hope will boost the economy.
Some companies will be able to extend their delivery service, while others will be able to offer it for the first time.
The scooters will cost £1 to unlock, with an additional cost of £0.20 per minute. Subscription services will also be available at £10 per day or £40 per month. Riders will be allowed to use bike lanes but not permitted on sidewalks.
Initially, the trial will run for three months under these conditions, alongside a scheme to hire e-bikes. Then an assessment will be made as to how to continue for the remaining nine months of the 12-month trial.
Fredrik Hjelm, co-founder and CEO of Voi Technology, said: "Cities that are serious about cutting pollution and congestion see that this is a huge opportunity to introduce a mode of transport that can radically improve how we get around urban areas."
"Cambridgeshire has some of the best cycling infrastructure in the UK, making it an ideal location to launch this revolutionary transport."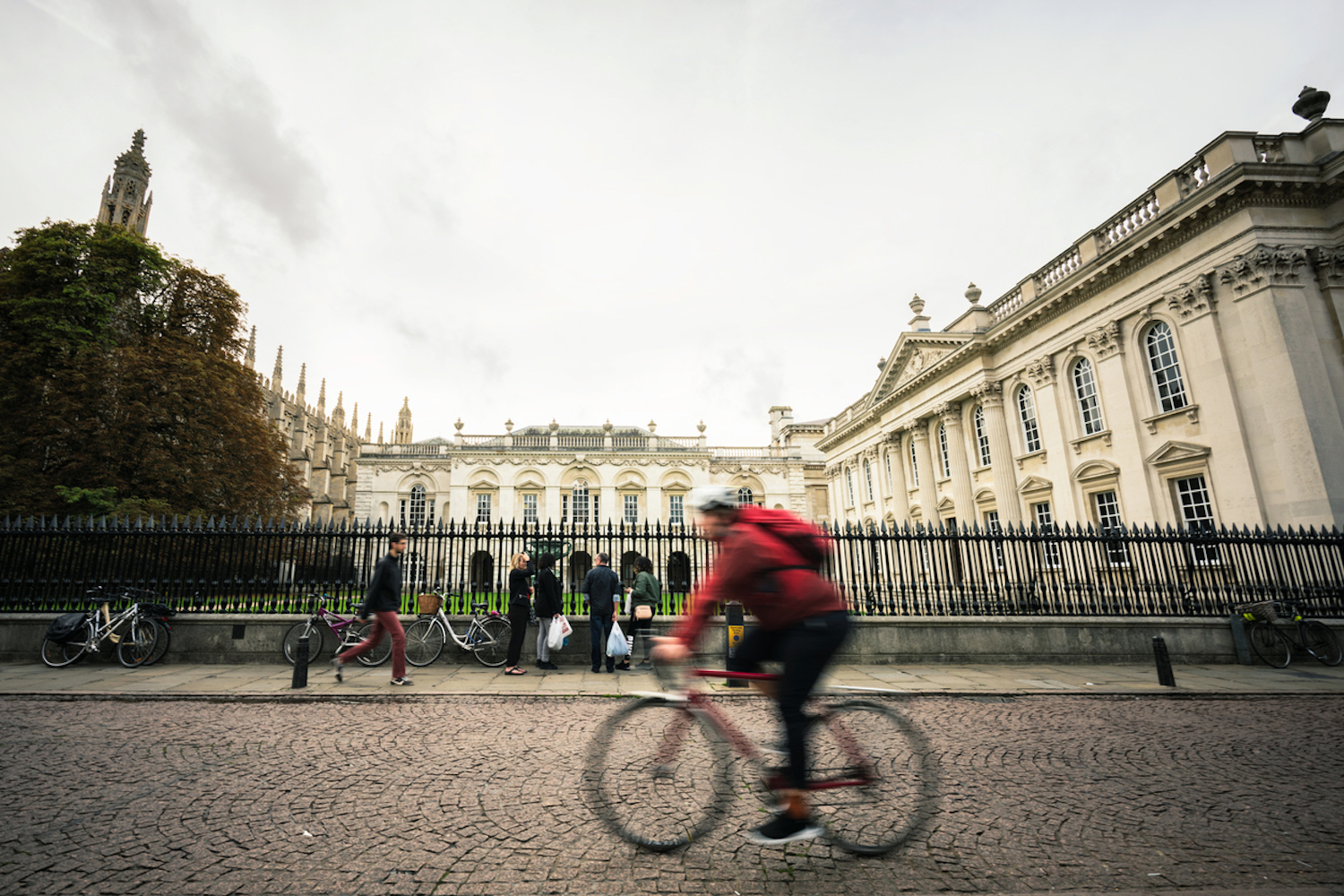 Cambridge is one of the cities chosen for the scheme because of the high number of bike lanes there.
And delivery riders will get training on how to use the e-scooters safely. An online traffic school, #RideLikeVoila, has been launched for local riders. It provides incentives that will encourage riders to take a course before they start riding. Also, the company is providing safety helmets and pop-ups at special events along with rider training.
Voi is bidding to run further trials with local authorities across the country, with Liverpool, Leeds, Newcastle, Nottingham, Bristol, Bath and Southampton among those to express interest in a pilot.
Other companies offering e-scooters as part of the nationwide scheme include Lime.
Safety first
To prevent the spread of COVID-19, Voi is rolling out Shieldex copper tape on handlebars. Shieldex is designed to kill 99.98% of coronavirus on contact.
All scooters will also be disinfected every 24 hours.
The experiment comes at a time when cases of coronavirus have risen dramatically in the UK.
Some local lockdowns are already taking place, while further restrictions seem inevitable.
That means the need for local deliveries and e-commerce are unlikely to diminish any time soon.
Meanwhile, some companies have come up with innovative ways of making safe last-mile deliveries to customers, including delivery robots.
Do you need help optimizing your last-mile delivery? Find out how today.
Sign up for our newsletter
Why sign up:
Latest offers and discounts
Tailored content delivered weekly
Exclusive events
One click to unsubscribe