The antidote for last mile delays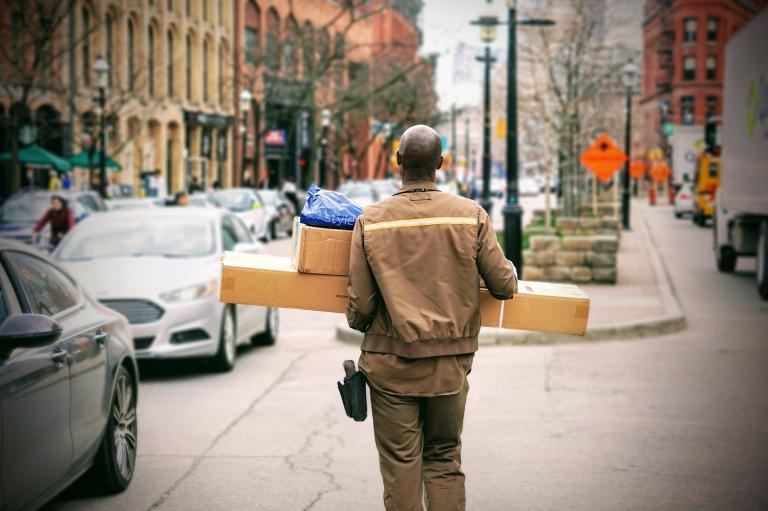 People want goods faster. Spurred by the promise of super-quick deliveries by some of the largest retailers, it's becoming increasingly complex to not only manage your fleet, but meet customer expectations,
too

.

According to a survey by Retail TouchPoints, 61% of consumers want faster deliveries and more than half expect real-time visibility of their orders.

Yet the reality for a lot of SMEs is that planning their routes and giving their customers precise ETAs takes a lot of time, effort and money. In the USA, for instance, the majority of supply chains aren't completely digitized. With the last mile accounting for between 40-50% of the total shipment cost of a journey, it's a core battle that can make customers happy and help companies reach profitability. 

And as cities become more congested and the transportation mix changes, putting increasing demand on drivers, fleets also need to ensure delivery planning and routing is as effective and safe as possible.

How can you compete with the resources of the large retailers to manage your fleet more effectively and maintain happy and loyal customers?

At this year's CES Show in Las Vegas, HERE Technologies presented HERE Last Mile, our new solution to help companies of all shapes and sizes meet the last mile challenge by improving customer satisfaction, fleet utilization and driver safety in one package. For SMEs in particular, it allows them to compete more easily with some of the largest players in this space.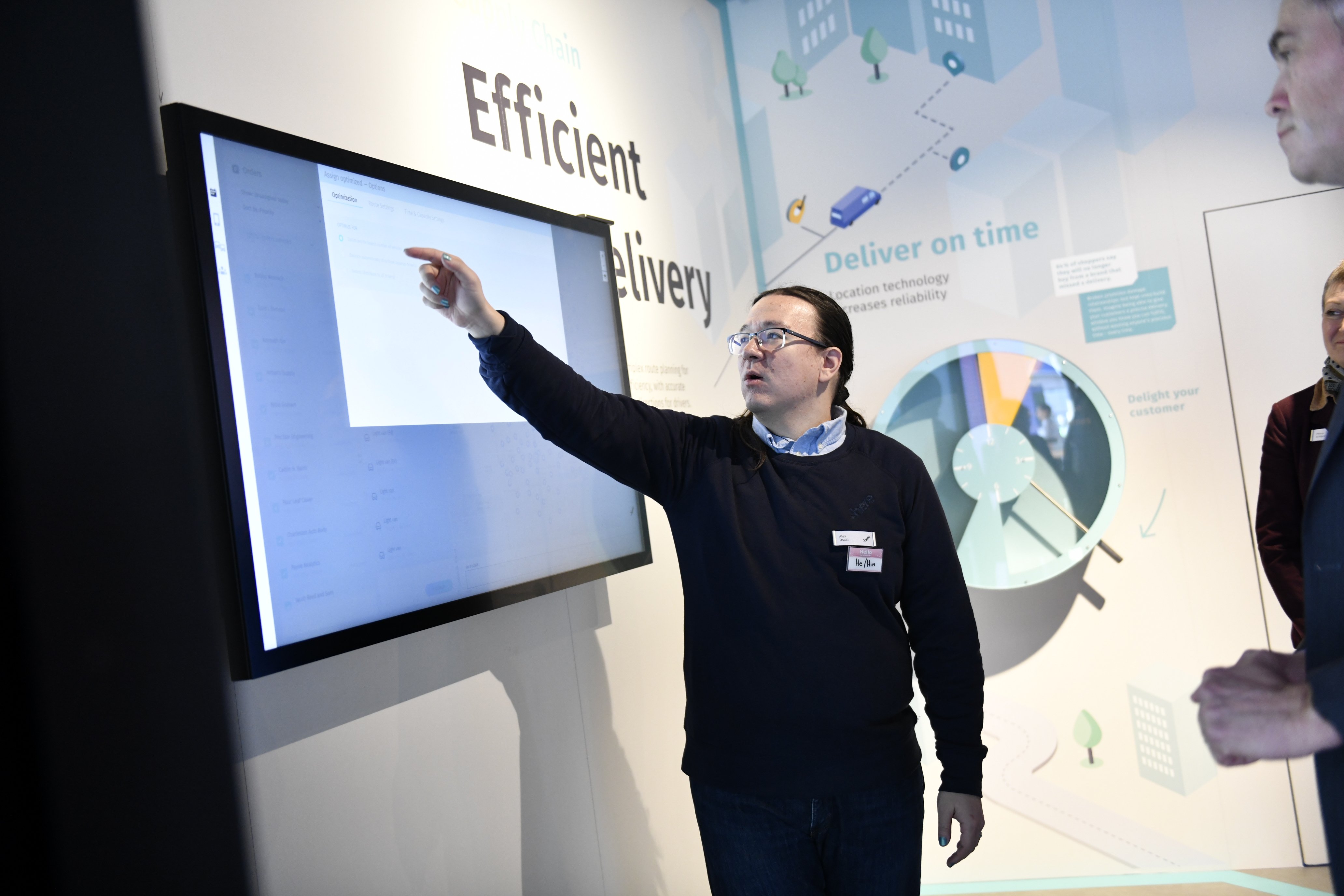 "HERE Last Mile is solving a really complex problem," says Product Marketing Manager for HERE Last Mile, Alex Osaki. "Traditionally, a lot of this delivery planning is manual. It sometimes takes companies hours to figure out a route for the day. Now with HERE Last Mile you can simply upload a list of the stops and very quickly it calculates the times between all of these routes.
"Let's say you have a driver being told to make 150 stops a day," adds Alex. "There's a lot of stress there. Anything we can do to improve the efficiency of that routing, to find the best way to connect different stops, is something that has an impact on customer satisfaction, driver safety and the overall performance of the fleet."
HERE Last Mile generates and distributes plans to maximize the efficient utilization of an entire fleet of vehicles and drivers, considering multiple constraints such as delivery windows and cost. And the driver application helps the driver find the best route to enable an on-time delivery by providing turn-by-turn navigation, with real-time information on traffic flow and incidents and proof of delivery. Dynamic re-planning even allows drivers and fleet operators to react to last-minute changes such as a customer not being able to take delivery, or delays due to accidents or breakdowns.
"With HERE Last Mile we're providing a turn-key, end to end solution so that fleet operators can find the best way to make the use of their vehicles and drivers," says Alex.
HERE Last Mile not only saves time, mileage and vehicle wear. It allows fleet operators to see exactly where the driver is so they can optimize in real time to meet customer demand, re-routing drivers if necessary and analyzing how they've performed at the end of the day.
As Alex says, "if you're a retail company trying to stay competitive in this space, being able to give your customer a precise ETA will become a hygiene factor."
Sign up for our newsletter
Why sign up:
Latest offers and discounts
Tailored content delivered weekly
Exclusive events
One click to unsubscribe