These electric rickshaws could transform fleets in India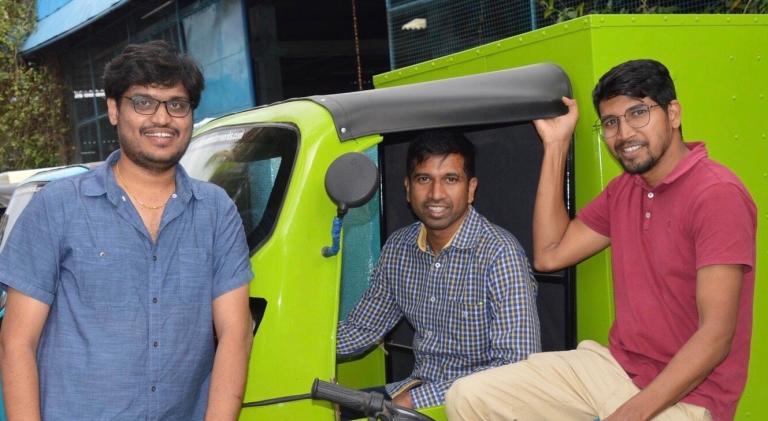 India's first electric three-wheeler is transforming delivery services there – but could these rickshaws be the ideal last-mile vehicle for other countries?
Anyone who has visited India will be familiar with its rickshaws, or three-wheelers. The country has 1.5 million of them, used primarily as a quick way for people to get around. Their size means they can weave in and out of traffic in India's busy cities, more often than not carrying passengers who choose these nimble vehicles over taxis.
India's transportation landscape is changing, however. The government wants the nation to run entirely on electric vehicles (EVs) by 2030. That ambitious target has led to a wave of innovations – including in the delivery sector.
Brothers Sri Harsha, Rahul and Raja Gayam Bavirisetty initially designed their three-wheeler as a passenger vehicle, but the challenges they faced persuaded them it would work better for deliveries.
"Feedback from the drivers was they wanted refueling to work like it does in a gas station," Sri Harsha told HERE360. "EVs take several hours to recharge, and in the meantime, the drivers are losing business."
They created a "swappable battery" which can replace the old one in a few minutes.
There is a huge drive towards innovations in batteries for electric vehicles at the moment.
But they still had the problem of where these battery stations would be placed (range anxiety is a common barrier). After all, it would be impossible to set up battery stations in their home city of Hyderabad and beyond overnight.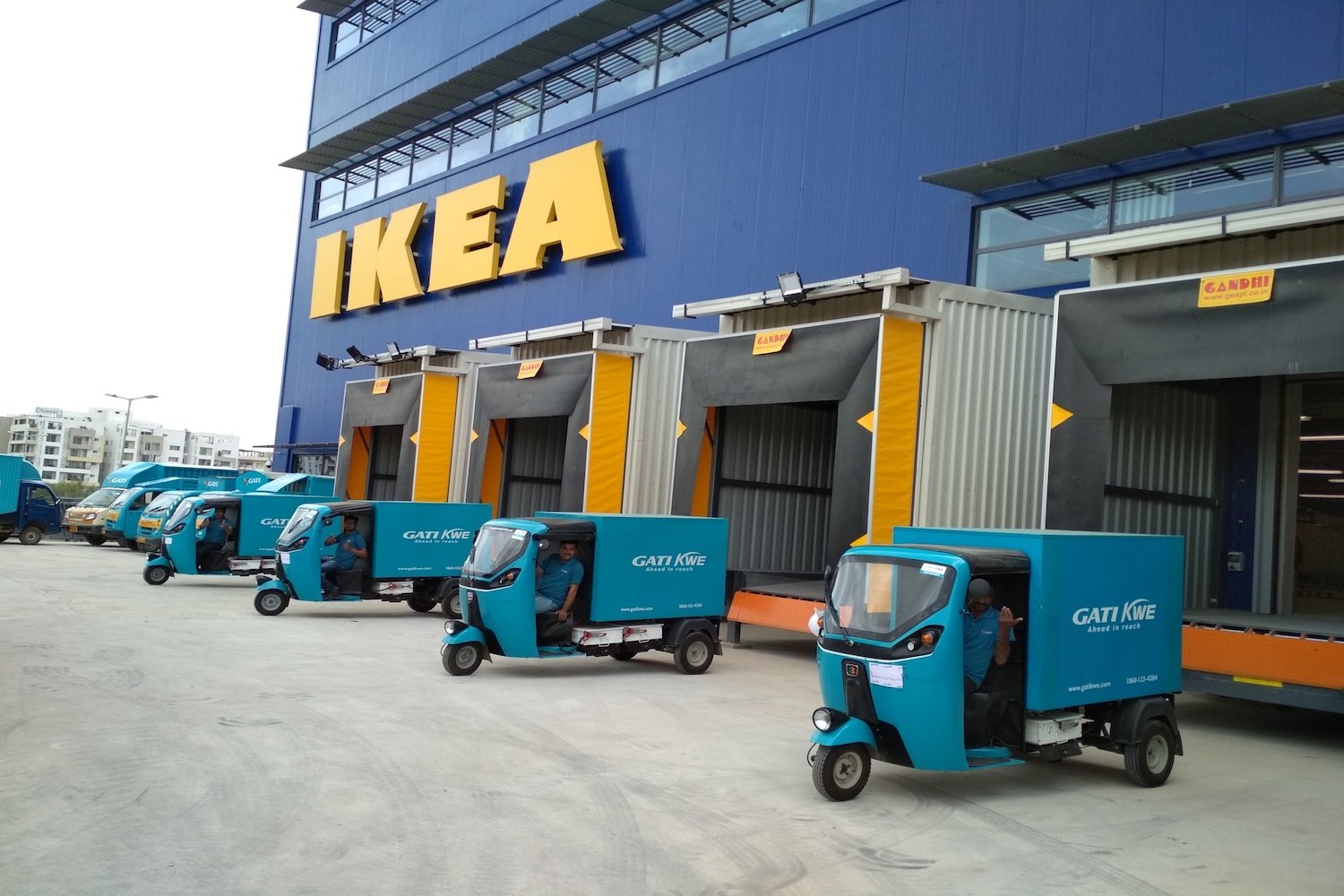 Gayam Motor Works vehicles now delivery for big companies in India, including Ikea.
Moving goods, not people
The simple solution was to use the EVs for deliveries instead.
Sri Harsha explained: "Cargo happened to be a straightforward option for us, because so many warehouses are set up within the city."

Demand for next day or same day deliveries has led to a crop of local delivery hubs, generally no further than 15km apart.

"All we had to do was get drivers to plug in their vehicles at these hubs. We set up the charging stations inside the warehouses," Sri Harsha said.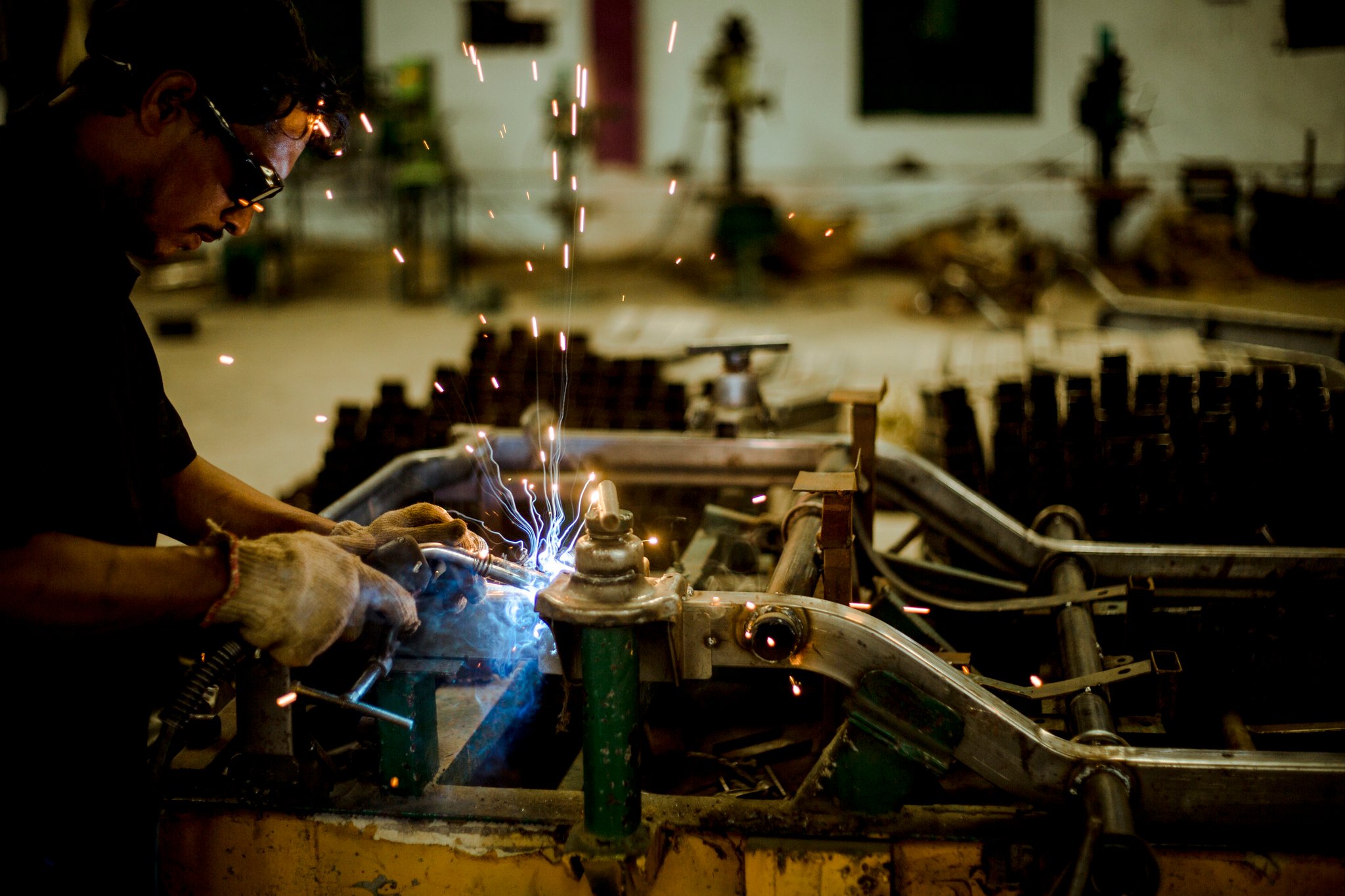 Gayam Motor Works is positioning its vehicles in the export market as ideal for last-mile deliveries.
Gayam Motor Works has sold 8,000 vehicles at home and abroad. The company has created the first EV three-wheeler with battery swapping technology, and the first EV three-wheeler in India.

Delivery companies including IKEA and Flipkart have signed up for the service, tempted by the cheaper running and maintenance costs of the EV three-wheelers as well as the chance to reduce emissions.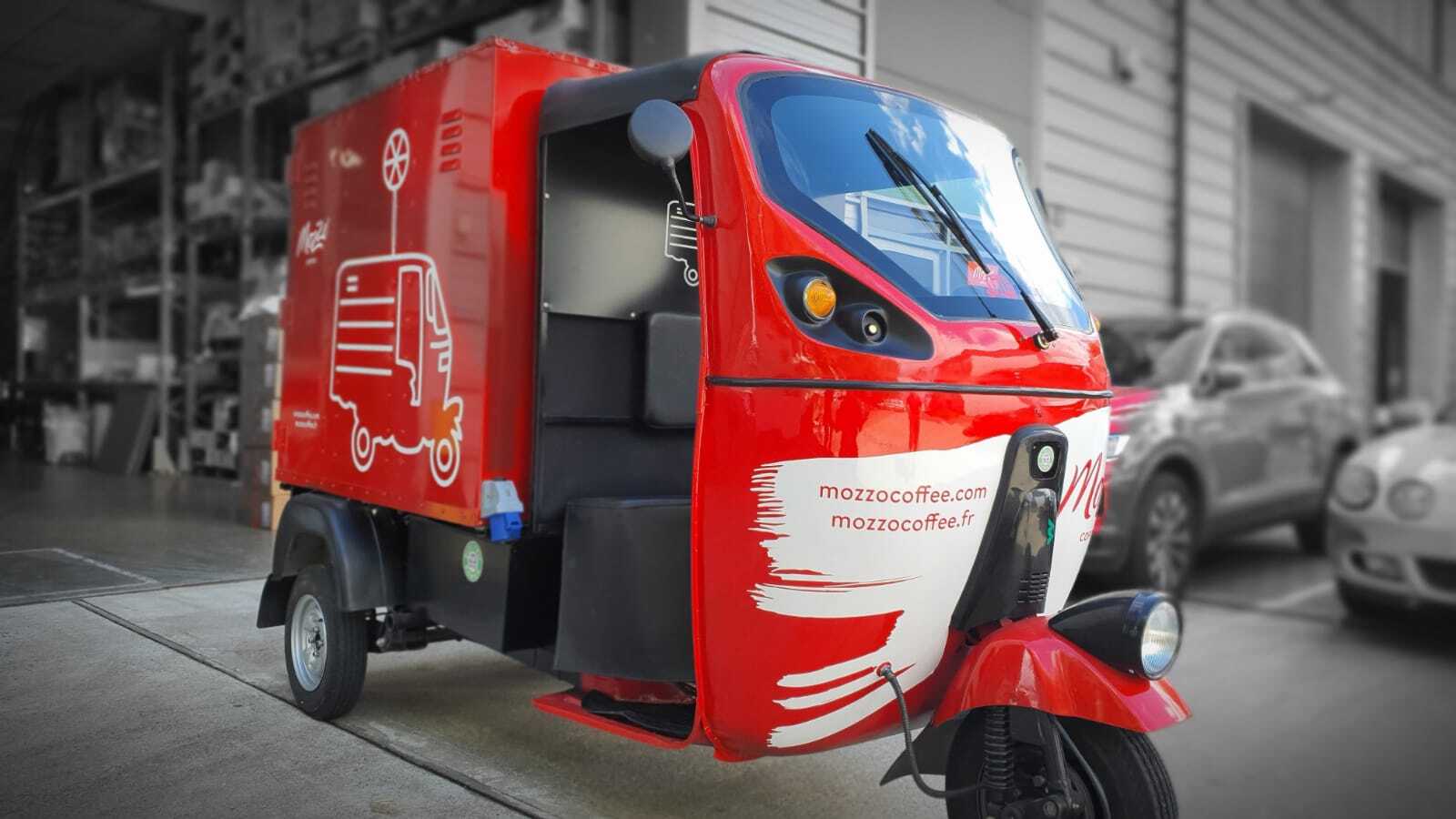 Gayam Motor Works' electric rickshaws are perfect for local deliveries.
"These vehicles reduce pollution, but they also make economic sense," Sri Harsha said. "No one will look at you just for the sake of going green. We estimate they are about 20% cheaper to run than diesel vehicles."
Racing ahead
But their ambitions do not stop there.
A recent Marketwatch report found that India only has 250 EV charging stations, despite its lofty EV goals. Yet the electric three-wheeler market in India is expected to grow at a compounded annual growth rate of 45% between 2019 and 2024 in the race to meet those targets.
A raft of subsidies for companies investing in charging infrastructure and manufacturers of EV parts should help.
"The intent is very clear," Sri Harsha said. "All the stakeholders are aligned, and once that base is created, the only possibility is that the EV market will explode."
While Gayam Motor Works is perfectly positioned to take advantage of that with the fleet sector at home, the company is also looking to expand.
"Instead of re-inventing the wheel, why not use a solution which is already available?" – Sri Harsha Barivisetty, founder, Gayam Motor Works
"We are in discussion with some leading delivery companies in the UK and Europe, in last-mile only," he added.
"The market has been exploring different options to reduce the size of the vehicle for the last-mile. With three-wheelers, the design is already proven. Instead of re-inventing the wheel, why not use a solution which is already available?"
It remains to be seen if these vehicles, so strongly associated with Asian cities, become a worldwide fixture for that all-important last mile.
One thing which seems certain is that the rise in ecommerce caused by the COVID-19 pandemic is here to stay. That means  last-mile delivery, and the search for the best vehicle to execute it, will be more critical than ever.
Range anxiety can be an issue for fleets. HERE's Route Planning API can calculate delivery plans based upon an EV's specific capabilities. HERE Technologies' director of product management Christoph Herzig said: "When [HERE] plans the routes, and optimizes the tour plans, we can take into account the actual range of the vehicle based on real-time battery-charge information, which comes from the connected telematics system."
Know where to find your next EV charge here.
Sign up for our newsletter
Why sign up:
Latest offers and discounts
Tailored content delivered weekly
Exclusive events
One click to unsubscribe