Berlin-based company betteries: the future of renewable energy?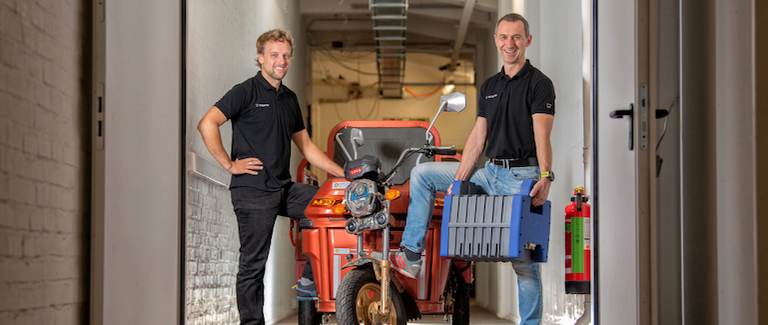 We need to switch to renewable energy sources fast. Berlin-based betteries is making the transition easier with "2nd Life" recyclable lithium ion "betteries".
The betteries lab resides in a giant former factory in suburban Berlin: where other startups are making everything from cookies to gin.
As the namesake suggests, the company makes "betteries", which are like regular lithium-ion batteries - only better.
Did you know that electric vehicles (EV), like Teslas, stop using their batteries when they can no longer fulfill 100% of the guaranteed performance?
By 2025 there will be a massive accumulation of "2nd Life" batteries, with more than 70%, or 3-10 years, of useable storage capacity.
Because of the high cost of recycling many will be discarded.
This might sound dreary, but it's actually the founding conditions for the creation of the betteries company, which up-cycles used EV ion batteries into multi-purpose, affordable and sustainable "betteries".
They invited me for a tour of their facilities where I learned about their process, inspiration and future applications.
Click-and-go — just like LEGO
Why isn't there an electric car that I can charge from my house in the evening?
This was the question that led Rainer Hönig, founder of betteries, in search of a cost-effective, multi-use renewable energy source.
After a few years of research, experimentation, and paying employees straight from his pocket, Hönig founded betteries in 2018.
"…I thought okay let's dedicate the rest of my professional career to something meaningful…why not do this; why not try to come up with an answer to this question?" Hönig commented.
The making of a "betterie" begins with dismantling used EV lithium batteries. Below you can view a short recording of betteries' Embedded Software Expert, Alfonso Hernández, describing the procedure and Rainer Hönig speaking to its features:
On the floor near Hernández' workspace were several large, metal boxes on pallets: each about the size of a radiator. They were used EV lithium battery packs waiting to be converted. I was surprised to discover just how heavy they were.
You would need a machine or several people to lift just one.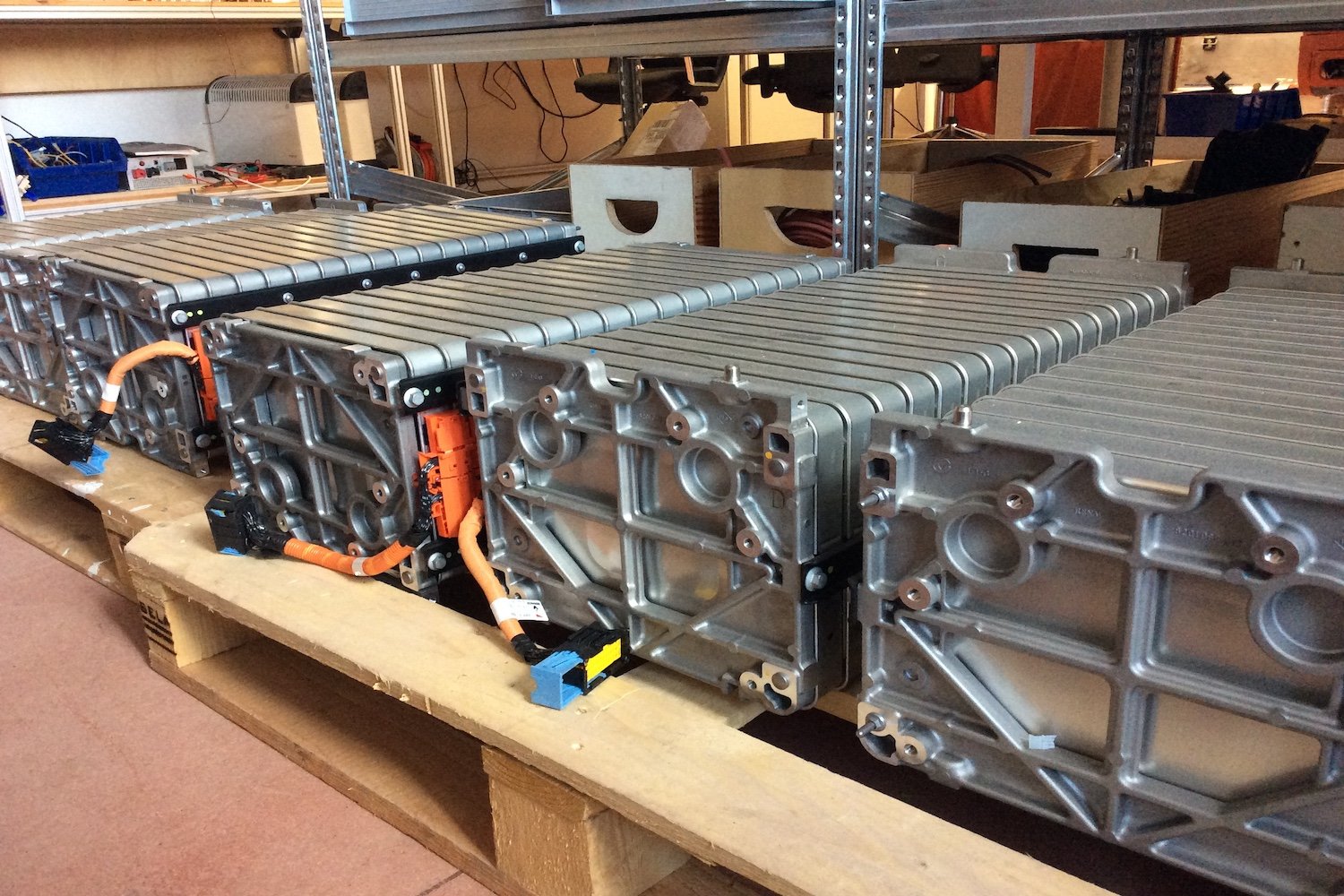 But, betteries are smaller and lightweight. Each unit contains up to eight EV battery modules, weighing less than 35kgs each.
They look a bit like an old-school drink cooler.
A "betterie" is built with a strong impermeable casing and handles that enable them to transform into a modular system: combining 4 units produces 12+ kWh of power. So, if you have a larger machine, say a motorboat, you would simply stack, click and go; there are no external cables.
One standard EV battery can produce up to ten "2nd Life" "betteries", resulting in less new batteries produced, fewer rare resources used and a reduction in CO2 emissions.
Did I mention that they're smart, too?
They are essentially IoT devices with GPS, WIFI and GMS connectivity, capable of receiving over-the-air updates.
Monitoring their performance and creating a scalable digital platform is important. Hönig explained, "...we can see how the energy is consumed...help the customer optimize their energy consumption..and we can help them pay...with our "Paygo" platform. In a digital world, even in developing countries, they have smart devices and they can use them to connect with us."
After getting a better sense of the technical details, I was curious: what kinds of things can be powered by a "betterie" and who benefits from their use?
Social innovation for greater impact
Back when Hönig was still working "the corporate life" he traveled to Bangladesh where he witnessed the consequences of unreliable energy. "…I saw what is called "energy poverty". I saw the dark side…the suffering of others not having energy. So, I felt an urgent need to find a way to address it…"
I noticed a newspaper clipping of a photo hanging in the betteries office. It showed an independent tailor in India with a small table and a sewing machine, literally on the street. "To remind us of why we're doing this," Hönig conceded.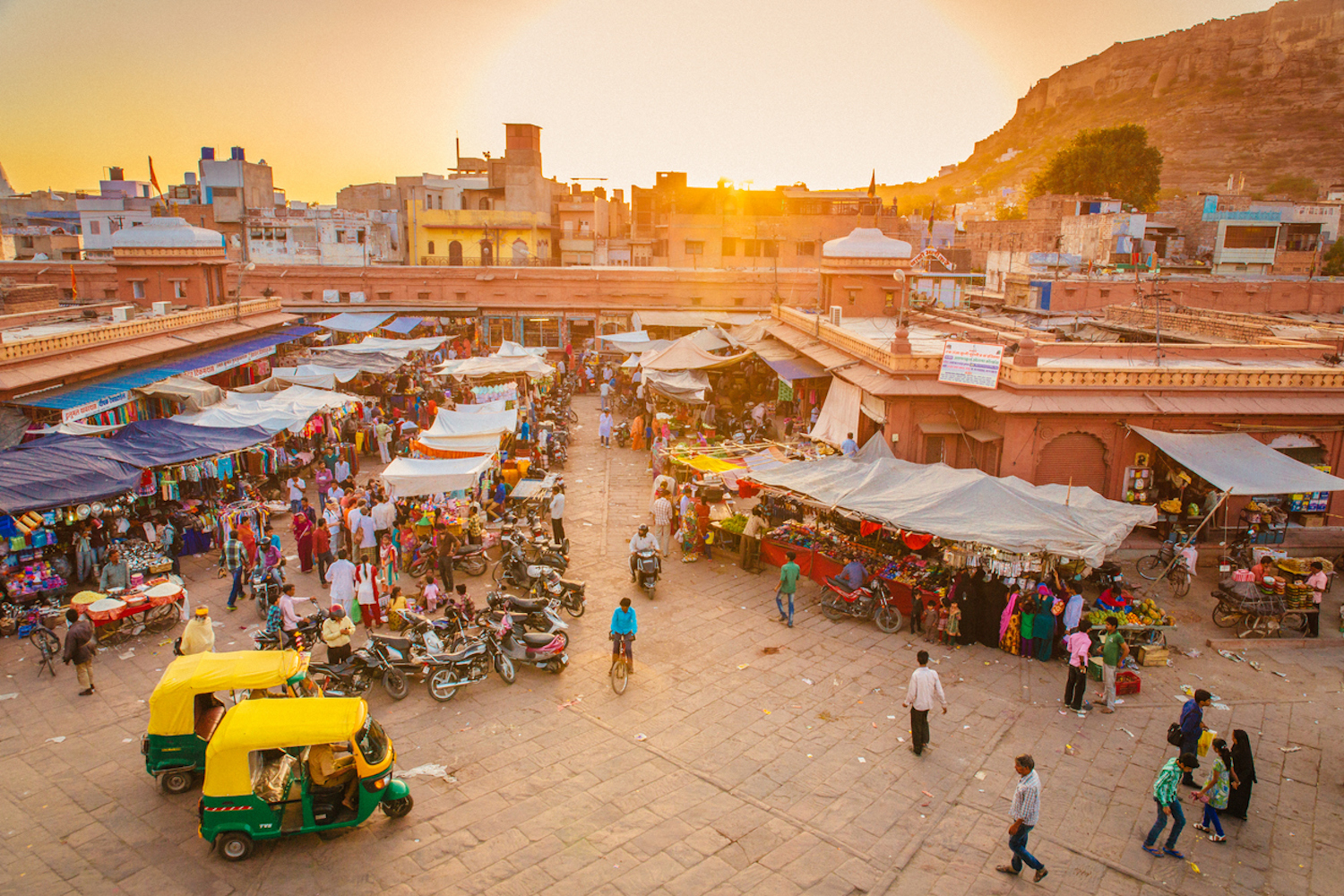 In India and Africa small businesses work night and day due to erratic electricity. Intermittent power not only makes maintaining a consistent product and income difficult, it poses a safety threat for women (in particular) who often have to work and/or walk home after dark.
When you see that a little bit of energy has such a huge impact on people's lives, it starts making sense.
The company's first priority is to provide low-cost energy storage that can power mobility devices and work tools for those with limited resources. The "betterie" is designed for rickshaws used by African and Indian workers and can be rented long or short-term.
Empowering women and improving lives
A "betterie" can help breakdown social barriers for women by providing greater and safer access to employment and education, while improving quality of life for fishermen and farmers:
"hot-swapping" means no need to return to base: charges while in use
mobile and silent for all-hours operation
robust and waterproof allows long-distance coverage
off-grid energy storage increases customer reach and power turnover
energy supply for charging other EVs
transportable by hand or dolly
While serving the needs of those with restricted access to electricity is betteries' main goal, "betteries" are also an excellent mobile power source for refugee tents, lighting and other emergency aids. They can also be used to serve remote locations like cabins or even to power lighting and food trucks at large-scale events like concerts.
Equally exciting is how they're designed with the circular economy in mind: "betterie" powered e-rickshaws save 14.2 tons of CO2 emissions over their lifetime versus diesel alternatives and are designed for re-collection and complete recycling at the end of "2nd life".
betteries is facilitating the transition to a renewable energy economy, one rickshaw at a time.
What can you do to promote sustainable energy? HERE Technologies can make the transition to a sustainable system more manageable.
Sign up for our newsletter
Why sign up:
Latest offers and discounts
Tailored content delivered weekly
Exclusive events
One click to unsubscribe