These last-mile challenges are keeping logistic managers up at night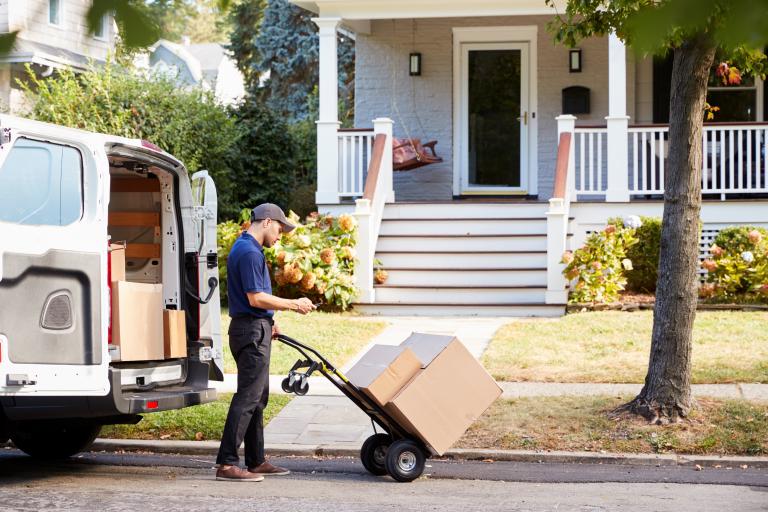 86% of customers were ready to pay for expedited delivery*, making last-mile logistics more challenging than ever.
"Delivery operations are a low-margin, highly fragmented market—tiny fleets, subcontractors being hired by other subcontractors—and so on. When you add into the mix the fact that customers are expecting real-time visibility, it becomes even more challenging." — Alex Osaki, HERE Technologies, Product Marketing Manager
The last-mile is the most inefficient part of the supply chain, as stated by fifty-seven percent of North American companies in a recent report commissioned by SOTI and Arlington Research.
Before COVID-19 disrupted international logistics strategies, last-mile delivery was considered a perk rather than a necessity. Now, doorstep delivery is the only way for brands to compete and satisfy demand. Marsh & McLennan, a professional services firm specializing in the areas of risk, strategy, and people, state: "The last-mile delivery market in North America was estimated at $31.25 billion in 2018. Prior to the pandemic, it was expected to grow to $51 billion in 2022 — a projection that is probably conservative in light of current events."
And because of the steady increase in eCommerce demand, overcoming last-mile obstacles can seem impossible. Today HERE360 reviews five of the most difficult challenges faced by last-mile logistic firms and how location tech can help them succeed.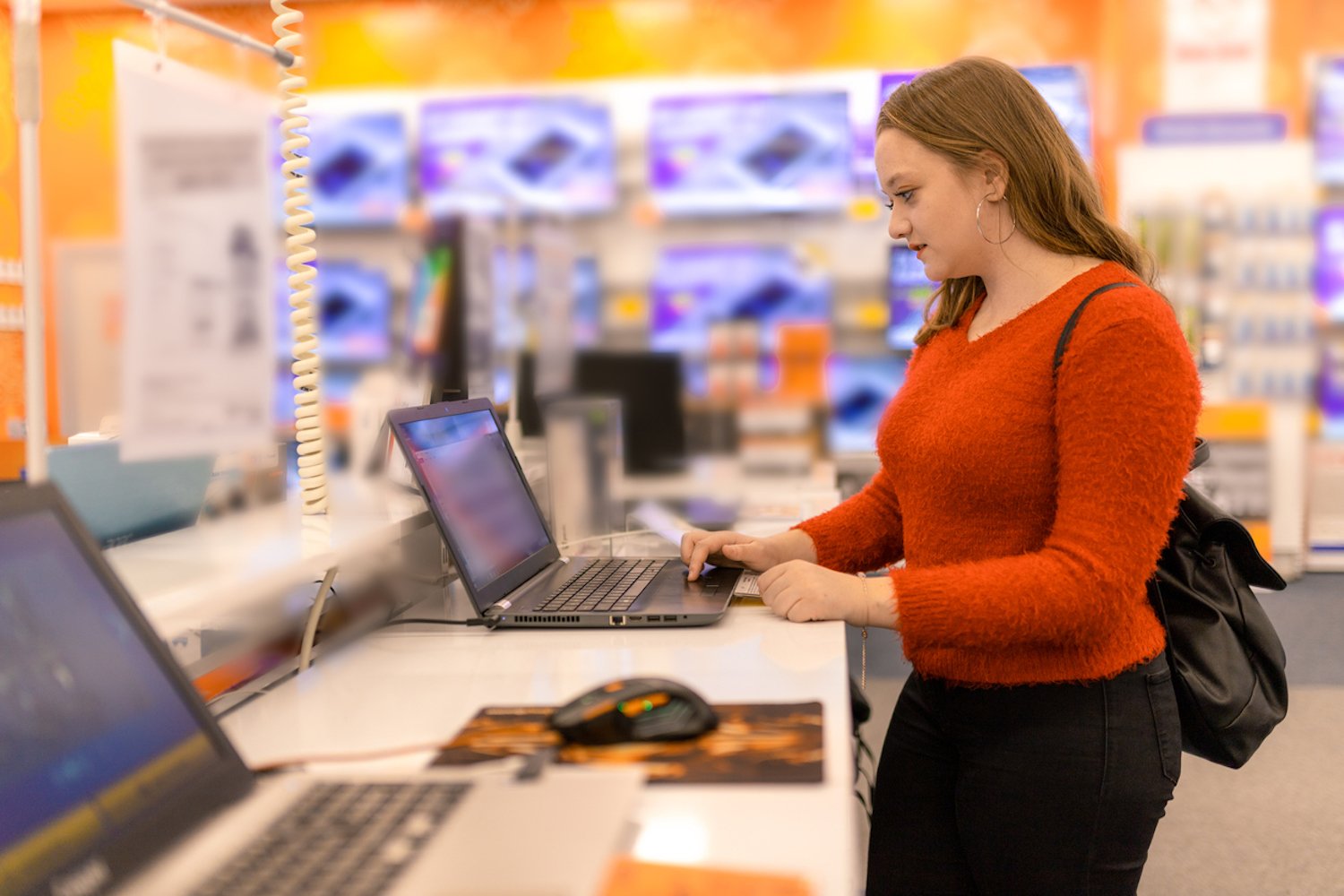 Accenture, a multinational professional services and Fortune Global 500 company reports, 27% of American shoppers cancel orders due to a lack of same-day delivery options.
Routing efficiency
Organizing the day's delivery itinerary can be draining and sometimes confusing. Route planners must consider multiple varying factors including fuel efficiency, traffic patterns, and road regulations in addition to environmental initiatives.
Successful task schedules are cost and time-effective while still satisfying demand. Delays or an inefficient navigation system can lead to broken service level agreements (SLAs) or even missed deliveries which in turn complicate the next day's timetable.
There's more than one way to achieve routing efficiency, but the first step is to identify an automated system that fits the needs of your business; transport and carrier type, volume, workforce, and budget are a few of the things to consider when implementing a location-intelligent last-mile platform.
Demand management
1.5 million packages were delivered each day in New York City in 2019. To add to the complexity, consumers now expect same-day service increasing the number of deliveries exponentially. Balancing the specifics around volume, timetables, and location can be taxing.
There's capacity, capability, the number of items, variable locations, and the size of shipments to consider in addition to the most appropriate mode of transportation. As a result, the issue of demand intensifies as the permutations and combinations of options expand.
An automated last-mile solution, like HERE Last Mile Service & Delivery can make juggling the variables simpler by helping you craft smarter delivery designs.
Rest easier with automated last-mile solutions
HERE Last Mile Service & Delivery can help logistic firms meet demand while improving operations long-term.
Optimize tour plans: design task schedules that incorporate a variety of conditions including travel time, fuel costs and road tolls
Empower your workforce: avoid traffic and streamline deliveries with detailed map data, turn-by-turn navigation instructions, and fast re-routing
Lower operating costs: use real-time and historic data to more accurately predict future budgets, schedules, and accommodate demand
Unpredictable transit
The only thing a logistics manager can expect to stay the same, is change. The world of shipping is irregular and even when you think you've planned all the details (gas, driver, truck, route, and ETA) something will inevitably need to be altered.
Complications like weather, traffic hazards, or road closures are beyond a manager's control and the best brands realize that the only thing they can do is implement a system with a responsive navigation and tracking system and precision communication tools to prevent further delays.
Meeting ETAs
Adhering to a set timeline is one of the most difficult tasks faced by even the biggest of logistic brands. When an ETA is missed it could result in extra expenditures because businesses don't charge customers when a guaranteed ETA isn't achieved. This can result in loss of revenue, dissatisfied clients, and the possibility of a tarnished reputation.
A last-mile delivery process needs to be robust but flexible to help managers and drivers fulfill orders. This calls for a location-enriched platform capable of implementing a variety of factors and scenarios in addition to being able to re-route on the go. Check out HERE Last Mile Service & Delivery as just one example of last-mile dexterity.
Outdated technology
Fifty percent of all of the respondents of the previously mentioned SOTI survey see outdated technology as the cause or potential cause of lost customers.
Without the appropriate tools, logistic brands are not equipped to manage deliveries, increasing demand, sudden changes or conflicts, and risk being unable to stay competitive in an industry that's become one of the world's most crucial.
The last mile of the supply chain not only constitutes a large portion of the overall delivery cost, it weighs heavily in the creation of customer loyalty.
Location-based tools, like HERE Last Mile Service & Delivery are designed to expand visibility and control for a diverse range of logistic operations; from restaurant and grocery delivery to post to retail.
If the logistics industry has learned anything from 2020 it's to be ready for anything. And while that in itself may be impossible, incorporating a location-based supply chain strategy is not.
"CEP companies, last-mile delivery fleet operators, and so on, are kind of between a rock and a hard place. Their margins are low so adopting new technology or changing their business operations is a hard sell… but otherwise, they're going to be left behind. There's a lot of value to be had in optimizing deliveries—business efficiency, traffic congestion, driver stress, and health, mitigating ecological and carbon costs—at the end of the day, this is a problem delivery companies will have to solve..." —Alex Osaki, HERE Technologies, Product Marketing Manager
For more ideas on how to improve last-mile delivery visit HERE Last Mile Service & Delivery
Sign up for our newsletter
Why sign up:
Latest offers and discounts
Tailored content delivered weekly
Exclusive events
One click to unsubscribe