Supply chain during COVID-19: what went wrong?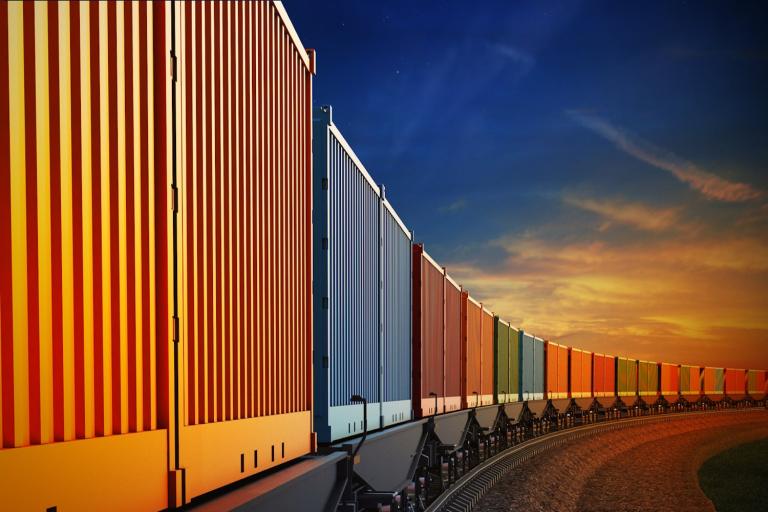 COVID-19 has everyone asking, what happened to our supply chain? Centralized production, just-in-time manufacturing and overall rigidity could be to blame.
In the midst of coronavirus disruptions one thing has become particularly clear: the way our supply chain was designed made it vulnerable to a pandemic.
So, what happened exactly?
And what can companies do in the future to secure a more stable position? How can they possibly prepare for an unforeseeable future?
First, to understand why our supply chains were so susceptible to a risk like coronavirus, we should consider that supply lines changed dramatically over the past twenty years.
In 2000, the top five leading export countries were the US, Germany, Japan, China and France.
Now the manufacturers of our most beloved "toys", including smartphones and fabrics, are commonly found in Asian countries due to their ability to produce high volume quantities at awe-inspiring speeds and incredibly low prices.
Take a look at Apple's top ten suppliers. More than 2/3 are located in Asia leaving the company exposed to COVID-induced factory shutdowns.
The official term for this kind of concentrated manufacturing is "centralized production", which basically means businesses all over the world (far more than just Apple) had all of their eggs in one basket.
And while this understandable, given the cost of living, producing and shipping products, there are other factors contributing to the supply chain predicament. What went wrong?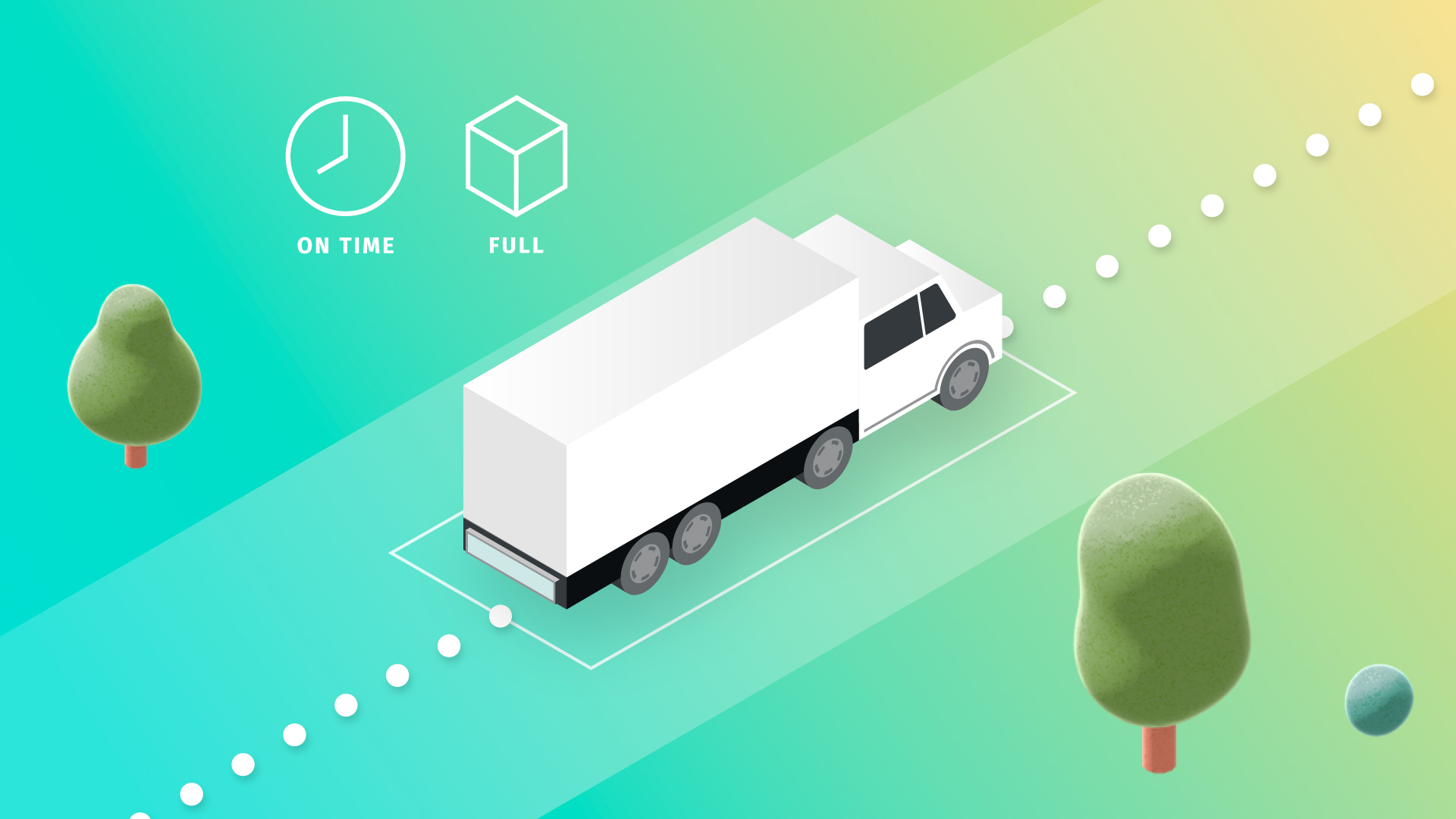 "Just-in-time" manufacturing
Companies that held reduced inventory levels prior to the outbreak were practicing "just-in-time" manufacturing. This allows businesses to maintain or increase efficiency and lower the costs related to storing goods including space used and labor associated with managing stock. A grocer could lower energy costs by using less freezer or cooler space, while a retailer would need fewer stockroom employees to manage small amounts of clothing and their shipments. This makes good financial sense, but it also leaves businesses less resistant to sudden changes like a fast increase in demand or supply shortages.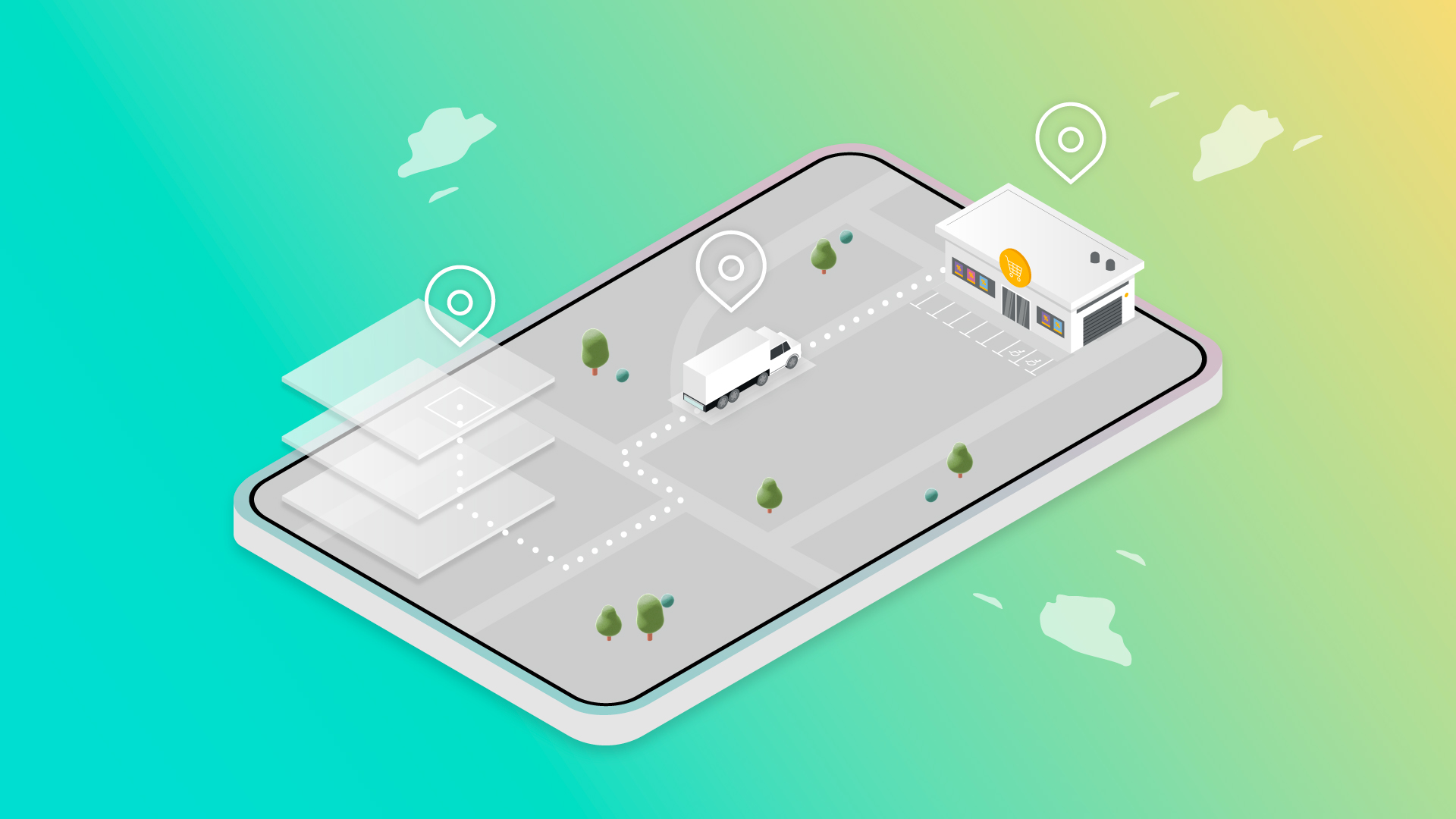 Rigid supply lines and centralized production
Relying on a fixed supply chain is problematic because companies can't identify or transfer order volumes to alternative suppliers in times of conflict, leaving a dramatic impact on production. This practice is directly linked to the centralization of supply, which has created expert dedicated production zones—think Asia's fabric industry. These manufacturers help keep essential supply chain components on hand at a low overall cost but the concentration also causes problems. Because the capacity to make those goods has not been developed or supported in other parts of the world, there is no one to "plug the gap" in supply during times of stress and strain.
"Location data and directing the flow of goods is a crucial enabler to helping customers identify weak spots in their supply chain network. Location as a variable provides day-to-day optimization with real-time ETAs but also can help identify an over-reliance on a distribution centers." Peter Kueth, Senior Product Manager, HERE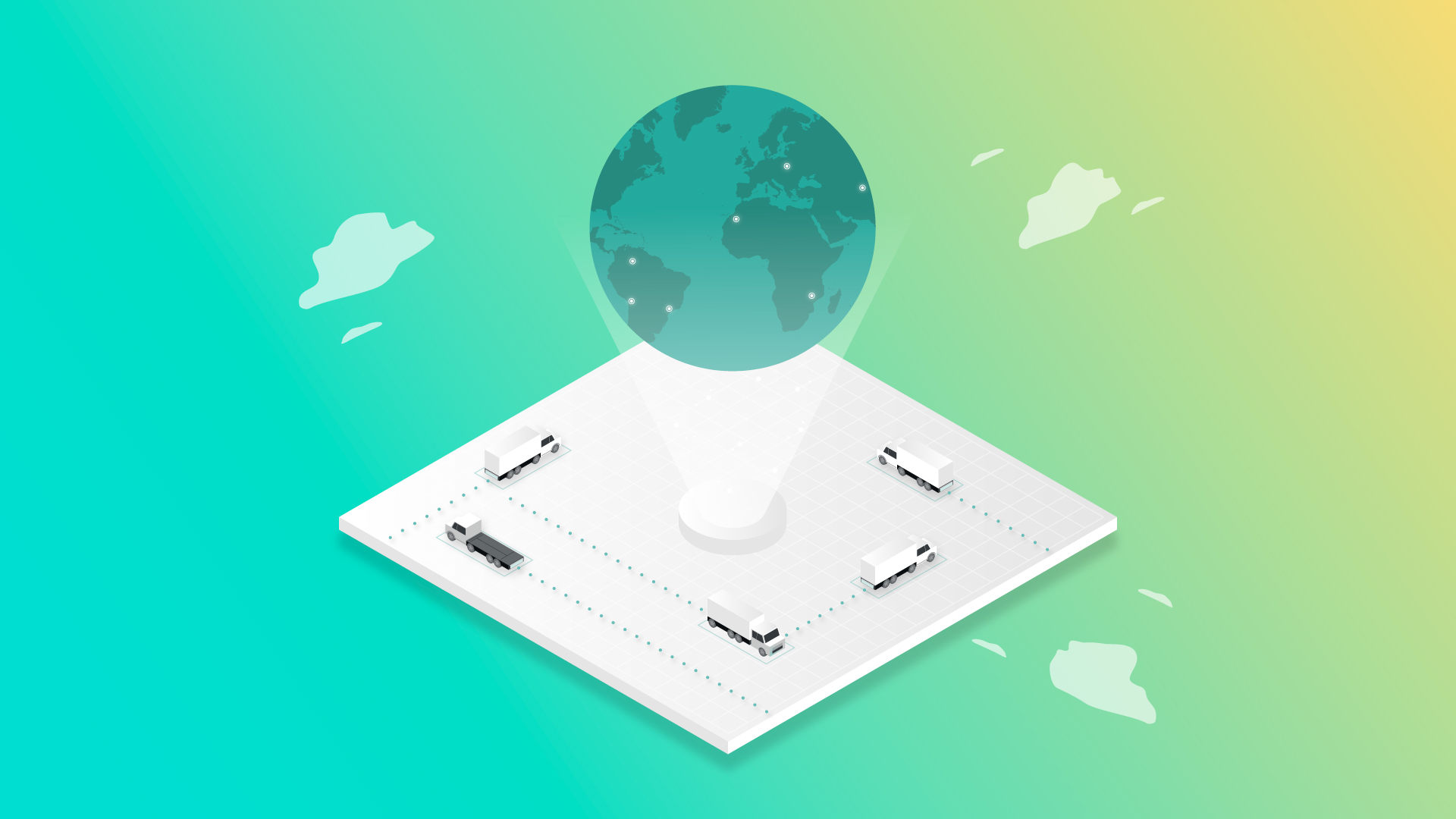 Manual supply chain management
Many supply chains are tenuous because they're managed by analogue, manual processes. When a problem occurs, managers and distributors have to locate the issue by combing through a paper trail, which can take days (or weeks) racking up labor costs. Plus, simple things like making changes to orders, quantity, location or shifting to a different supplier becomes a lengthy complex procedure. During times of conflict, few businesses have the luxury of time.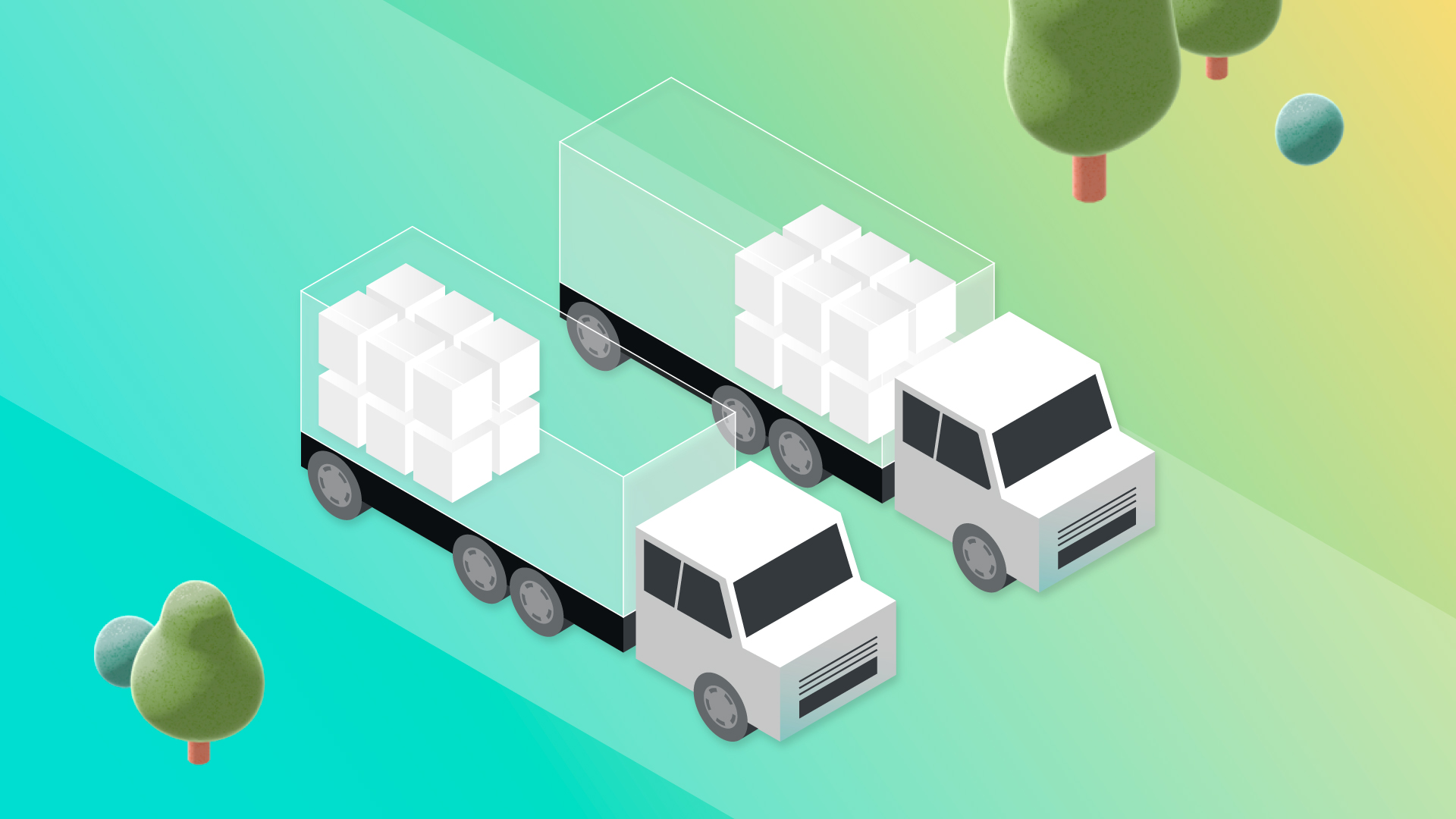 Lack of supply chain transparency
Because many brands rely on paper-based processes, they are unaware of the details of their product once it leaves the shop floor. This means they also don't know when a supply chain threat arises or how to manage it when it does. Let's be clear, an impediment can be anything from weather, traffic, holidays or a world-wide pandemic like COVID-19. Without data-driven tracking tools to increase visibility and pinpoint the exact location of a blockage or risk, supply chain managers will be looking for a needle in a haystack.
"A complete rethink of processes and a real adoption of digitization are just one step towards creating future resiliency. To our industry-leading partners and us, location is the underlying variable that will further make these processes and decisions more meaningful, and we hope to do our part to help create a more resilient global supply chain." Peter Kueth, Senior Product Manager, HERE
What can go right?
No one could have predicted the scale, speed or gravity of the COVID-19 outbreak. But now, what we can do is be better prepared for future events.
This isn't the first time we've experienced supply chain disruption. In 2019 there was the US/China trade war, protests in Hong Kong, and various climate events all of which led to distribution issues.
Redirecting and rebuilding a new economy supported by innovative ways of handling production, transport and retail will take sensitive insight. It will also require technology.
HERE's automated supply management system and location-based tracking tools can be our "eyes in the sky" revealing desperately needed end-to-end information about the whereabouts and status of our goods and suppliers.
We'll also need to make more of an effort to empower countries around the world through egalitarian supplier/buyer relations that celebrate their own unique contributions. (See the Japanese keiretsu model, which builds a loyal network of vendors that learn, develop, and prosper alongside their parent companies). This also means keeping supply chains as small, local and nimble as possible.
McKinsey calls this "splintering" but some may call it plain good sense. The benefit will outweigh the effort: increased visibility, 15% less in overhead, and lead times of three days rather than ten.
Pre-COVID supply lines were designed with stable, high-volume production in mind.
But, when was the last time our world was anything but in flux?
Make resiliency a part of your design with the help of HERE's Supply Chain Optimization tools.
Sign up for our newsletter
Why sign up:
Latest offers and discounts
Tailored content delivered weekly
Exclusive events
One click to unsubscribe