Reimagine your supply chain with end-to-end visibility
Spot disruptions and problems with real-time tracking and accurate ETAs.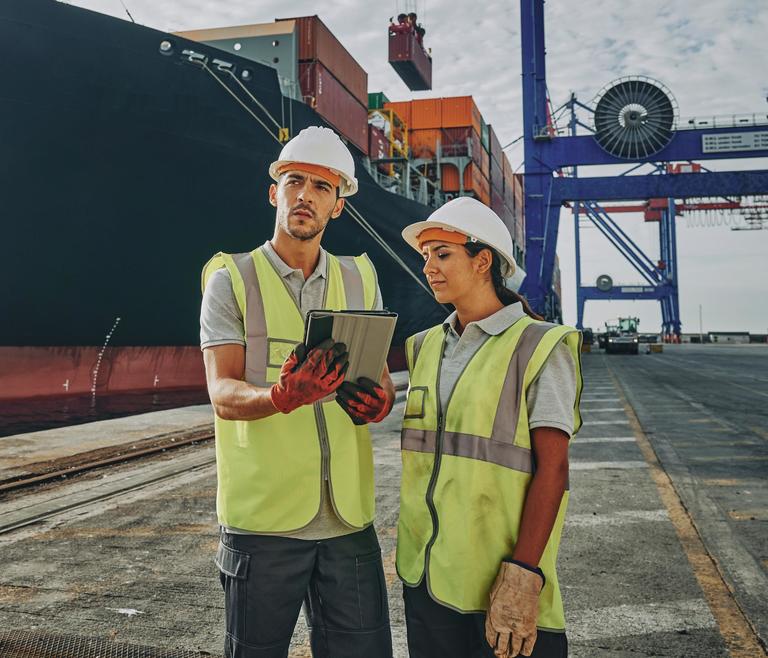 decrease in returnable assets costs
less time spent finding assets
Take control of your supply chain
Reduce costs with real-time asset visibility
Prevent low stock levels and your assets from sitting idle. See how forklifts, containers, or roll cages are being used.
Help maintain service level agreements
Reduce time spent guessing the estimated time of arrivals by monitoring the location and condition of your shipments.
Discover next-generation visibility
Improve your planning process and event prediction to enhance stakeholder collaboration, risk mitigation, agility and project optimization.
Explore products and services for supply chains
Advance your fleet's tour planning, get to market faster and dynamically optimize journeys while in transit. Calculate and dispatch thousands of deliveries in a single request and use our algorithms to minimize costs and total time spent on the road.
Get end-to-end tracking of the location and condition of high-value shipments across multimodal supply chains – in transit and all the way up to the right floor and room. Receive real-time ETAs and alerts throughout the journey to avoid delays.
Improve efficiency by mapping your business sites, such as warehouses, factories, distribution centers, hubs, yards and ports. Increase driver throughput and improve inbound logistics and safety while reducing dwell time, missed slots and costs.
Hardware
Choose from a comprehensive HERE portfolio of IoT devices to solve a variety of asset tracking use cases or bring your own trackers.
Tracking core
Make HERE supply chain solutions part of your business IT by directly integrating with HERE APIs. Use our platform or your own enterprise data.
Business applications
Get business value immediately by using our business applications (web and mobile) for your asset tracking or shipment tracking use cases.
Modular end-to-end solutions
Integrate solutions from hardware and connectivity to applications or use our APIs to integrate with your business ecosystem.
Extensive data sources
Leverage HERE IoT trackers and HERE location services such as ETA and Map Making or Bring Your Own Data (BYOD) and hardware.
Reduce your inefficiencies
Seamlessly integrate our solutions into your ERP/TMS systems. Reduce operational bottlenecks and costs by 10%.
Discover our pricing
Get started for free with flexible pay-as-you-grow pricing.
Try our route prediction demo
Get more accurate travel times and distances by adding configurations to your routes, such as traffic type and vehicle size.