Gain worldwide positioning accuracy, using a combination of satellite, sensor, cellular and Wi-Fi signals
Pinpoint the location of devices and assets with precision, outdoors and indoors, even in urban canyons – to build seamless and engaging customer experiences.
Discover our positioning services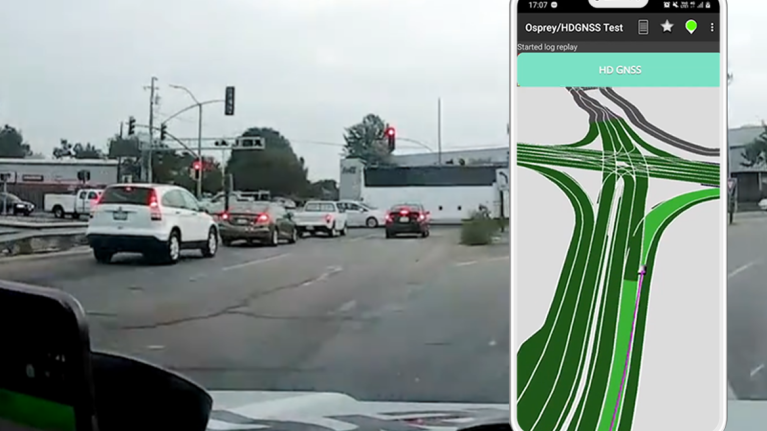 HERE HD GNSS Positioning
Hyper-precise, sub-meter level positioning accuracy for automotive, mobile devices and chipsets that improves accuracy by 3-4 times compared to regular GNSS positioning.
HERE Network Positioning
Pinpoint the geographic position of a device or asset with our hybrid technology, even when GPS is compromised or unavailable. Obtain an accurate location fix with our global, crowdsourced database of cell IDs and Wi-Fi access points.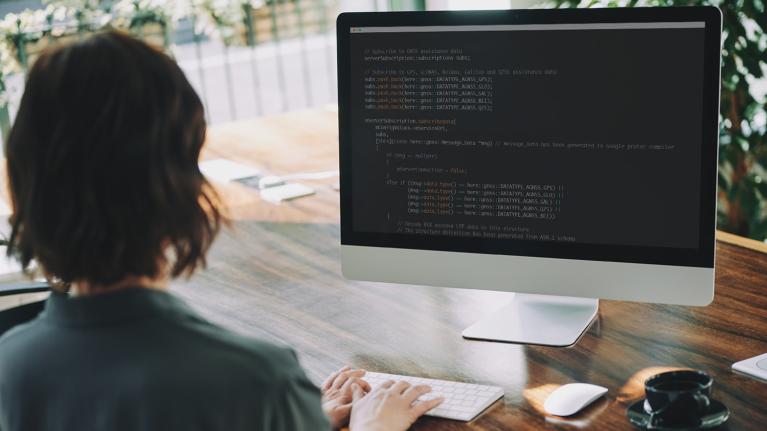 HERE A GNSS Positioning
Reduce time-to-first-fix (TTFF) for a GNSS receiver from minutes to seconds, with support for all constellations – GPS, GLONASS, Beidou, QZSS and Galileo.
High-accuracy positioning for a wide range of use cases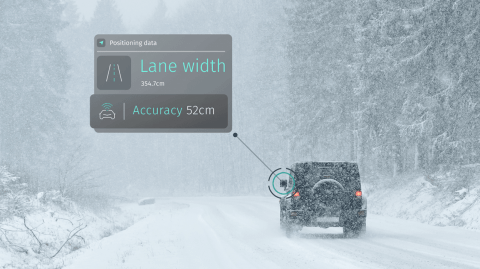 Enhance driver safety
Provide extra safety for positioning self-driving vehicles, with redundancy against sensor issues or bad weather. Help drivers find the correct lane on highways and avoid obstacles on the road.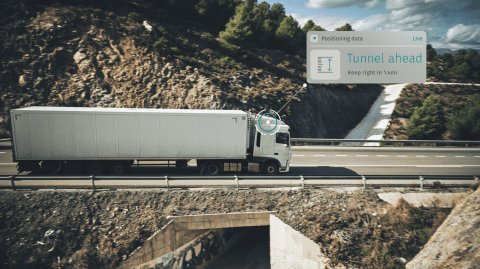 Improve fleet navigation
Help fleet drivers navigate multi-lane highways to avoid getting lost. Reduce the jamming and spoofing of GPS signals and position trucks accurately despite interference from buildings, trees, tunnels and bridges.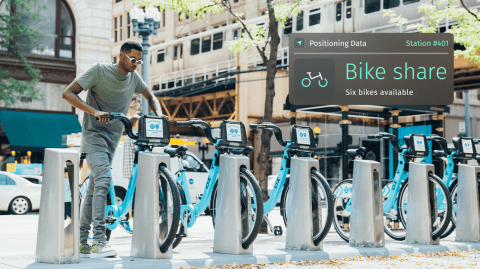 Find people and assets fast
Accurately locate e-scooters and bikes, even in urban canyons with weak GPS signal. Precisely determine ride-share passenger locations, as well as pick-up and drop-off points inside large venues for better ETAs.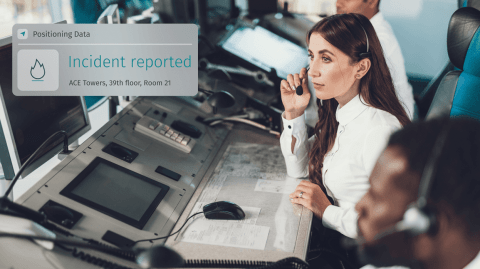 Respond to situations swiftly
Route emergency calls to the appropriate response centers based on the caller's location. Provide x-, y- and z-level information in multi-story buildings to send emergency teams to the precise location and have the option to deploy on-premise for enhanced security.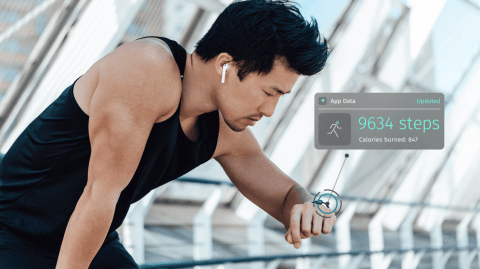 Improve device performance
Enhance location experiences on everyday devices, such as fitness trackers, AR/VR games, wearables and smart devices. Get better device performance and enable creation of new location services.
Case Study: Sony brings precise positioning to devices with HERE
Discover how Sony integrates hyper-precise location awareness into its dual-band LSI chipsets – with HERE HD GNSS Positioning.
One-pager: HERE Positioning
Learn how you can accurately pinpoint your devices and assets both outdoors and indoors with HERE Positioning.
White Paper: Positioning in a 5G World
Explore the vital role of location for transforming network technology.
Contact us
Learn more about how HERE Positioning can help you pinpoint the location of devices and assets with precision and build seamless and engaging customer experiences. Please fill out the form below and one of our experts will contact you.
*Required field. We will use your information according to our privacy policy.
Get started
Find the location of devices and assets accurately indoors and outdoors with HERE Positioning.