What hand sanitizer can tell us about the health of the global supply chain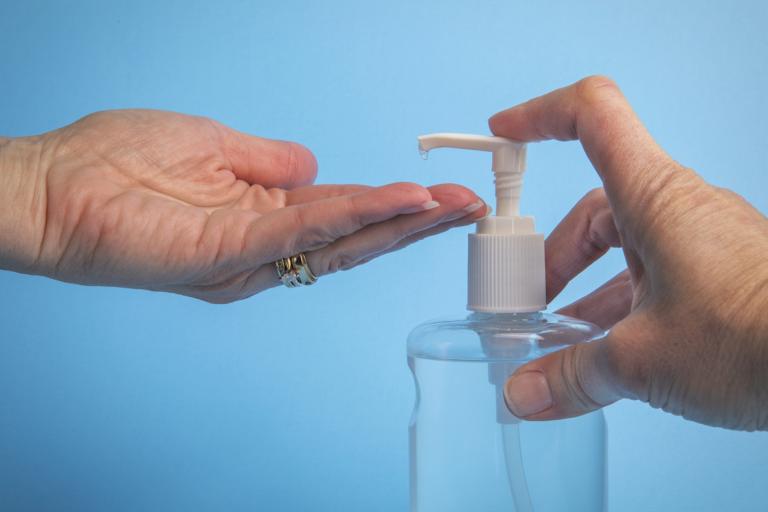 In the wake of the COVID-19 pandemic, we're seeing a lot of companies switching production for the greater good. But what does that mean for the supply chain?
Gray Ottley remembers receiving a memo from the U.S. Trade and Tax Bureau in the middle of March: due to the COVID-19 pandemic the government organization was waiving the permit requirements for distilled spirits plants to manufacture hand sanitizer. The agency stipulated that these businesses still had to follow rules for formulation (the bureau shared the recipe), labeling and other parameters though.
Ottley is the CEO and founder of Distilled Resources Inc., (DRINC) a Ketchum, Idaho-based plant that manufactures, among other items, alcohols for craft brewers. "Soon our phones started ringing off the hook," Ottley says, and DRINC started manufacturing hand sanitizer.
DRINC is but one example of hundreds of businesses around the world stepping outside of their traditional operating models to ramp up production of hand sanitizer and other supplies urgently needed to fight the COVID-19 pandemic. Many distilleries, as well as companies such as LVMH, the parent of fashion powerhouses such as Dior and Givenchy, are getting in on the act.
Since DRINC already manufactures ethyl alcohol and had enough capacity to add a separate production line, the switch was relatively easy. "The barrels and bottles we fill were already well established filling programs and packaging vendors of DRINC," Ottley says, "The pivot came in learning the suppliers for the various denaturants and other ingredients we did not historically buy."
Ottley recognizes that at some point, DRINC might run into supply chain issues sourcing these additional materials needed, but for now everything is running smoothly: "The other ingredients [we have to source] are only 1.5% by volume so it's not a lot but still necessary."
Supply chain's sudden disruption
While Ottley's supply chain providers seem intact for now, the pandemic has laid bare traditional supply chain challenges such as the lack of transparency. Michael Larner, principal analyst at ABI Research, says it's not enough for one supplier to be up and running — the supplier's supplier also needs to as well:
"A lot of the supply chain network is based on trust, if one supplier has a failure, the ramifications down the line are huge."
And while experts have touted the Big Data-driven digital supply network's ability to be more nimble, Larner adds that even Big Data could not have predicted the pandemic: "This event has shown us that even big data models need to have some kind of trigger to manage such sudden disruptions."
The consumer demand metric has also been fickle, Larner points out. It's a vicious cycle where consumers keep buying because they hear about scarcity and retailers keep asking for more. Manufacturing needs to know when to adjust. Concerns about a bullwhip in supply chains are real: what if there is a saturation of product and there's excess inventory and waste? "Just like the stock market has a circuit breaker if things get too out of whack, we need a similar check on the retail and manufacturing side," Larner says.
Intelligent distribution
Ottley plans on routing the hand sanitizer to the Idaho state government's Office of Emergency Management, from where they will be delivered to medical professionals on the frontlines of the pandemic.
As long as demand outpaces supply, manufacturers like DRINC are not yet very focused on the final arms of the supply chain but they will eventually need to. As more manufacturers get into the act, there will be a greater call for managing end-to-end visibility into hand sanitizer distribution by using HERE's Tracking API, for example.
"In a lot of countries, the government is a buyer," Larner points out. "So there's a ready marketplace for these [pandemic-related] goods." Even so, he adds, "Proprietors need to keep a close eye on actual demand and adjust production so they don't get caught with a surplus."
In the long-term, Larner doubts that companies joining in the production of sanitizer and other medical supplies now will make it part of their business operations forever.
"The pandemic is a black swan event we're living in," he says. "It would be too much of a risk in normal times to mess around with your brand and supply chain on a whim."
Sign up for our newsletter
Why sign up:
Latest offers and discounts
Tailored content delivered weekly
Exclusive events
One click to unsubscribe