Hurricane Katrina 15 years on: Could it happen today?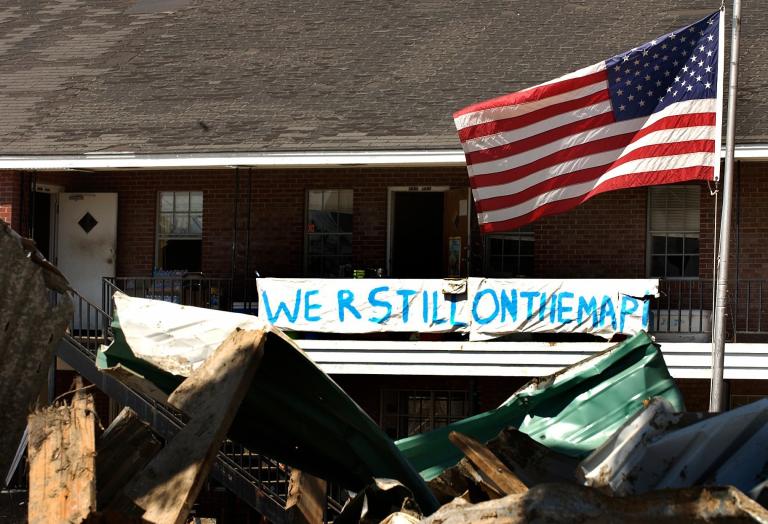 On August 29, 2005, Hurricane Katrina devastated the New Orleans area of the US - with the poor response from various agencies heavily criticized. 15 years on, can the technology we have now help avoid this large-scale catastrophe when a natural disaster hits, and will it help us to prepare better before that happens?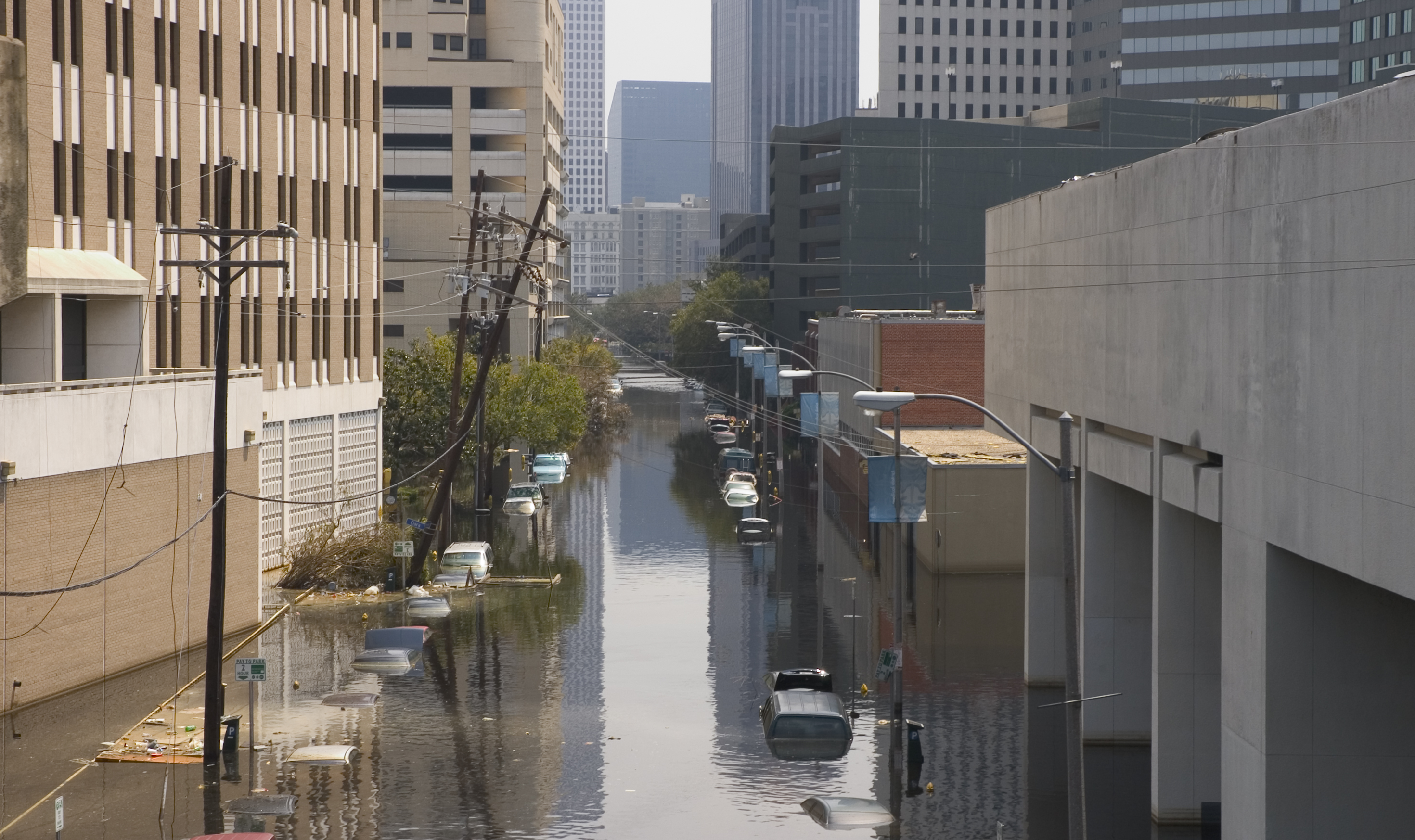 The storm surge caused many of New Orleans' levees and flood defenses to break.
After hitting New Orleans on August 29 2005, Hurricane Katrina left in its wake thousands of deaths and damage estimated at US$161 billion, with more than one million people displaced. The clean-up effort took years, and the devastation caused what has been described as the largest migration of people in the US since the Great Depression.
Agencies including the Federal Emergency Management Agency (FEMA) were heavily criticized at the time for their response to the disaster. Only 80% of the city was evacuated. People were moved to the Louisiana Superdome, a sports stadium, and the Ernest Morial Convention Center. But authorities failed to deliver enough food, water and medical supplies, and bad conditions in these supposedly safe zones included overflowing toilets and unbearably hot temperatures.
Much of the serious damage occurred when the levees designed to protect the city broke, and even the Superdome eventually found itself inundated with water. Rescue efforts were further hampered by rumors of crime and violence which turned out to be largely unfounded.
Fifteen years later, the world is a very different place. The technology landscape has completely transformed. Drones were used in a disaster for the first time to search for survivors of Hurricane Katrina. And there are now many more new technologies which can drastically alter the way we respond to natural disasters from the planning stage right through to rebuilding efforts.
Four phases of disaster response
James Nenaber, HERE's Public Sector Customer Solutions Manager, is an expert in disaster response and shared the four stages in disaster response: planning, response, recovery and mitigation.
At the planning stage, location intelligence allows local authorities to spot hazards and take the necessary measures. Routing technology can help them plan evacuation routes, while add-ons such as HERE's custom route extension can adapt any given route in real-time.
"You can better use precious time to save lives and property." - James Nenaber, HERE's Public Sector Customer Solutions Manager

This allows drivers in emergency vehicles to help to avoid problems such as fallen trees or flooded streets during the response stage. In theory, this information could be collected by those on scene with their mobile devices, using technology such as HERE Live Sense SDK, and sent back to a command center. It could then be disseminated back to everyone else on the ground, and used to plan new routes.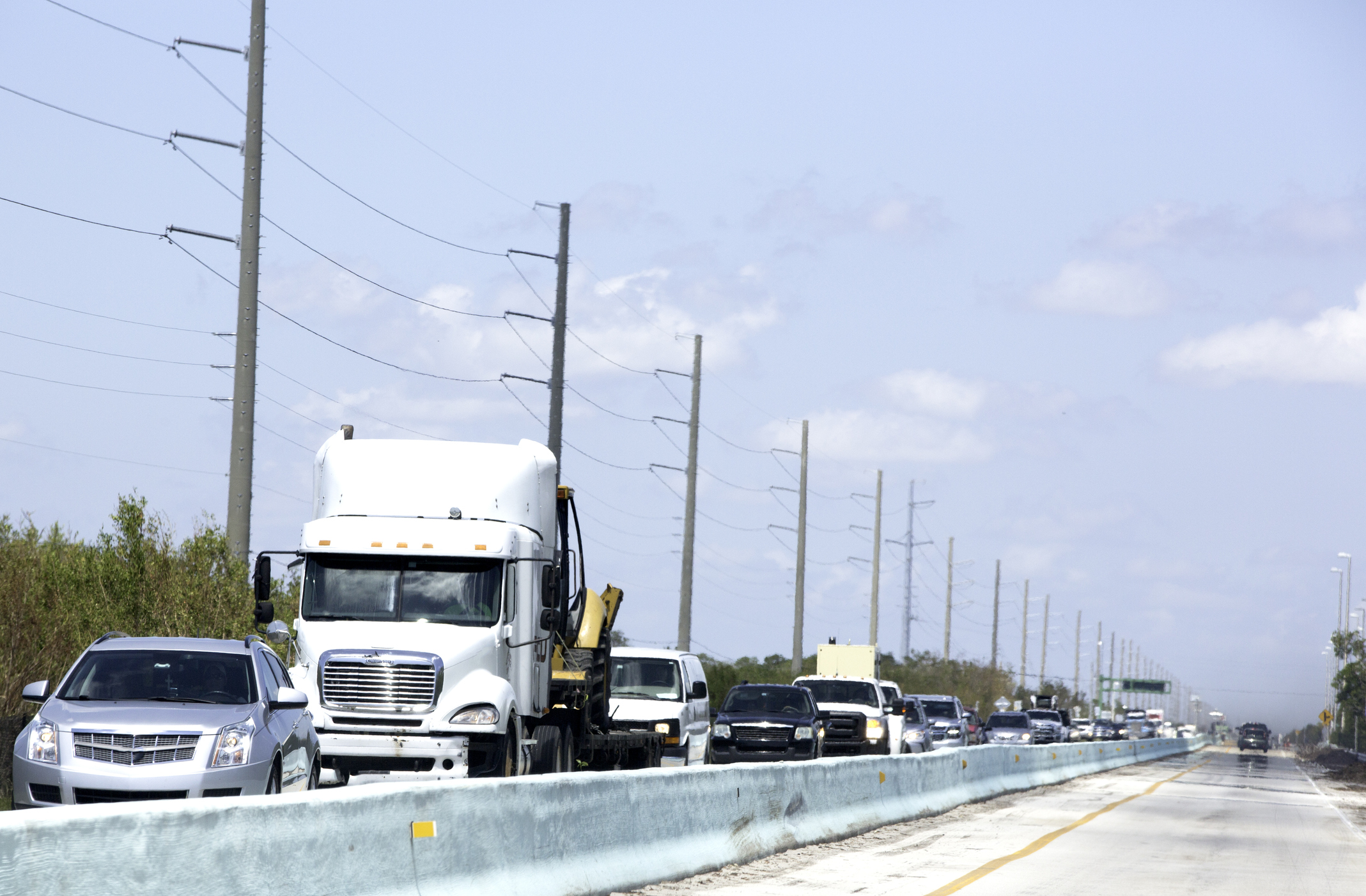 Technology can help save hours during evacuation.
"You can save precious time and save lives," James said. "In the case of Katrina or other hurricanes, it's not the actual storm that might kill somebody, it's the flooding, or after-effects."
During the recovery stage, HERE's LIDAR maps, especially when other data sets are added to them, can create a 3D virtual twin of the affected area on a desktop. Comparing the scene before the disaster and after can help to see at a glance exactly what has been damaged or destroyed.
Responding quickly and effectively
"This technology wasn't around in 2005," James said. "The private sector is coming to government agencies, saying you need these data sets. If you can package them all together in a platform or a series of foundational data sets, or services that can be provided by HERE and work with our partners that could do the visualization piece, you could introduce a realm of possibilities."
Beyond the recovery, LIDAR technology can be used to help insurers figure out quickly without expensive and time-consuming site visits exactly what has been lost. They can make decisions without leaving the office. While Katrina victims waited months - or even years - to see if they could go back to their homes, technology could in theory make this process quicker in the future.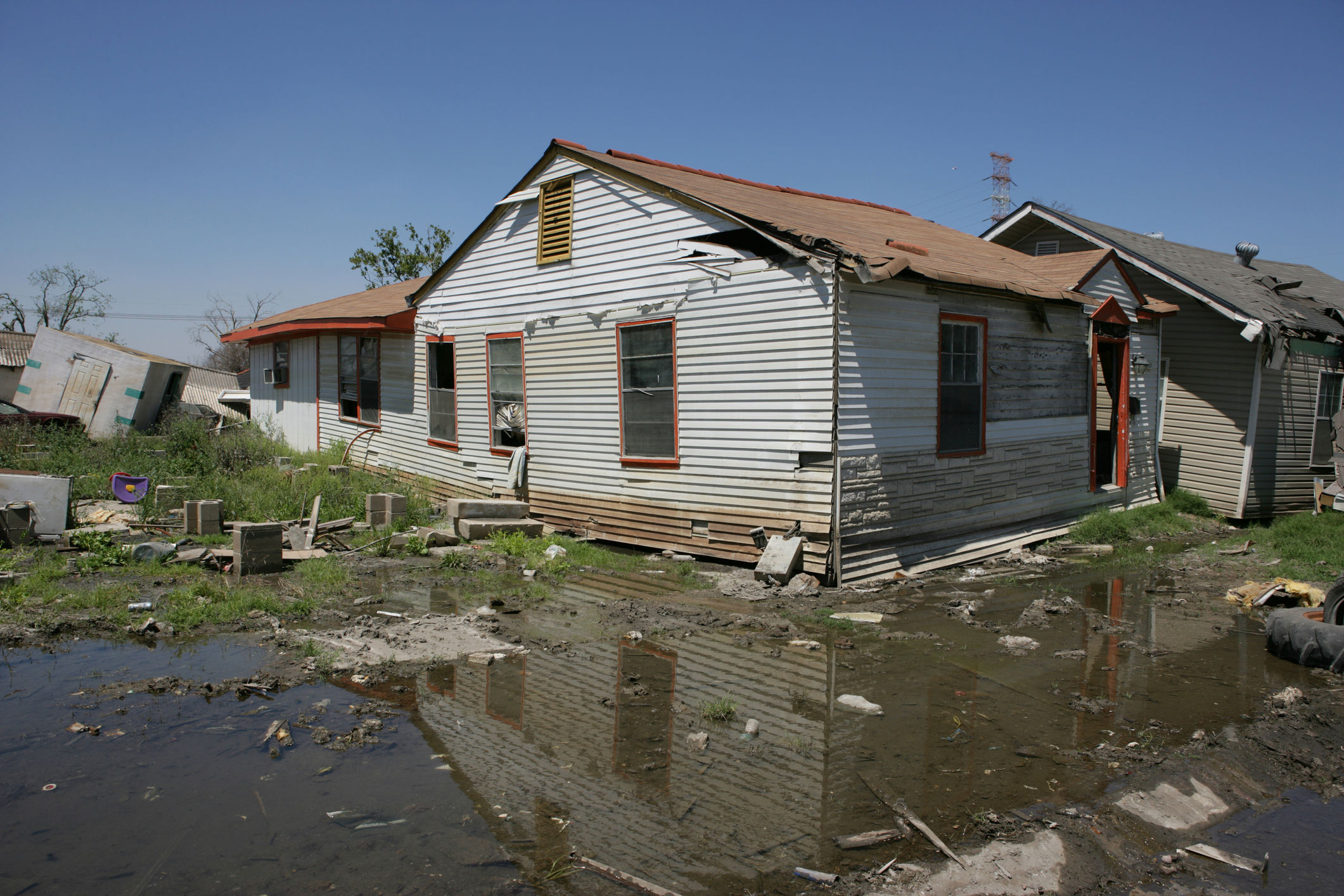 Data sets can be added to images like this one allowing emergency responders and insurers to make quick decisions.
None of these technologies can prevent government agencies from making poor decisions. Nor can they mitigate against claims of prejudice which many residents of New Orleans made in the aftermath of Katrina. What they can do is arm the authorities with a far greater number of tools and better insights in order to make effective decisions.
Spreading the word
Misinformation during Katrina, which spread to international news outlets and was repeated by those in charge of the disaster response, caused delays to the response.
Even that might be better handled today – although the proliferation of data and information now available from many different sources presents its own challenges.
"We didn't have the social media that we have now 15 years ago," James added. "Social media exacerbates those types of rumors as long as the cell towers are up.
"But communication is key." For example, a map showing people where to evacuate to can be produced quickly and shown on local TV networks and published online. Good quality, granular real-time information could also stop agencies such as law enforcement from depending upon rumors and responding to them in ways which cost time and ultimately lives.
As natural disasters are predicted to become more common as a result of climate change and the current impact of Hurricane Laura on the horizon, all of these tools could become increasingly important in the coming years.
Sign up for our newsletter
Why sign up:
Latest offers and discounts
Tailored content delivered weekly
Exclusive events
One click to unsubscribe