The intelligent way to pinpoint key locations
As more assets and devices move through our world, it's getting harder to track their exact location – especially indoors.
HERE Indoor Positioning enables fast, highly accurate positioning indoors. It comprises two key components: the HERE SDK and HERE Indoor Radio Mapper tool.
It covers a broad range of positioning technology, ranging from Bluetooth, to WiFi networks, to sensors to visual cues. This helps locate assets, vehicles and gadgets accurately - regardless of which floor they are on.
HERE Indoor Positioning integrates with HERE Maps, HERE Indoor Maps, and indoor and outdoor routing.
Seamless indoor positioning capabilities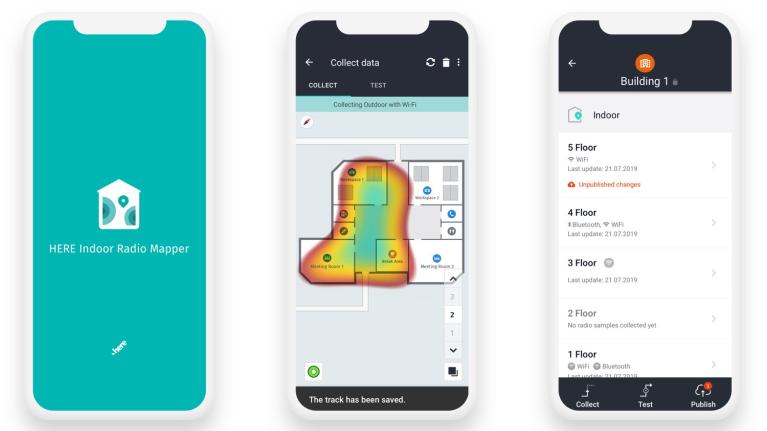 Highly immersive
To be able to locate, we first create a highly detailed map of the building.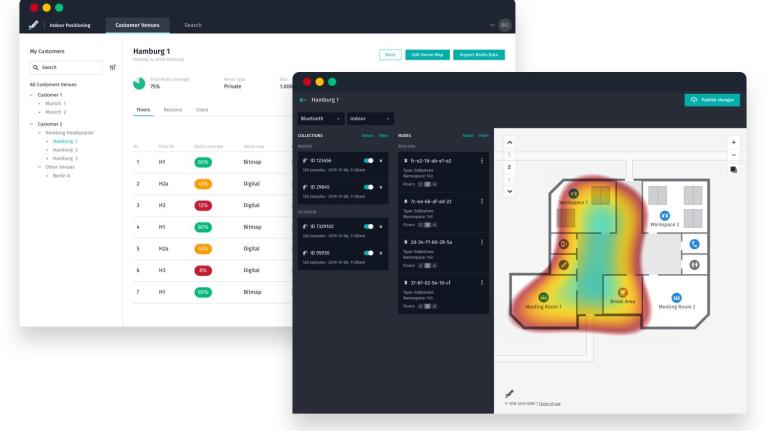 A self-service approach
You can install your hardware as you like and wherever you like based on provided guidelines.
Works offline
Pinpoint devices and assets without a network connection and navigate to the right spot within a building - be it a parking space, a boutique in a mall, or a room in a hotel.
Monetize your data
You can optionally publish your indoor map on HERE Marketplace and open access to it to selected 3rd party consumers.
Easy to build
Build indoor maps and apply positioning, routing and guidance to indoor maps with HERE.
Robust technology
Use a broad range of hardware to start position your assets indoor.
Community support
Access code examples, toolkits and guides on GitHub, or ask development questions on our Stack Overflow community.