Build your own world view using our map data as a canvas. Turn your map into a location-based application by layering it with data from other sources.
Create accurate maps and custom layers using our core data, generated by hundreds of mapping vehicles worldwide
Access multiple formats
Pick the format you need off-the-shelf and start building now – with GDF, RDF, Navstreets, FGDB, NDS or GeoJSON.
Layer with global information
Enrich base maps with additional layers of information, such as roads, POIs, postal code points and 3D landmarks.
Get extensive global coverage
Tap into one single, global and standardized map database and build applications for your business – around the globe.
Harness the power of spatial data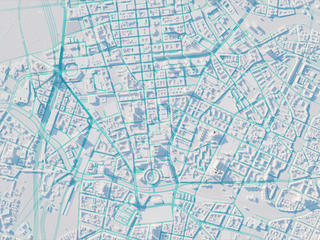 UniMap
Mapping technology that revolutionizes the way you create, update and use maps. UniMap has the capability of extending the world's best map built by HERE with private map content, allowing you to create and customize maps with unmatched freshness, speed and accuracy.
Discover our pricing
Get started for free with flexible pay-as-you-grow pricing.
Eleos
Building functionality for safer navigation
Eleos integrates HERE SDKs and APIs into the native iOS and Android applications provided to their customers. The most critical and the industry's core requirement is legal and safe navigation for heavy trucks.
HERE has given us an open platform that allows us to constantly build functionality...because a legal route isn't necessarily a route you'd want to drive your 18-wheeler on.
DKV Euro Service
Utilizing real-time location data
DKV improves core offerings, from providing static to dynamic route optimization, with HERE's location technology that utilizes real-time location data. As it transitions into a data-centered organization, DKV extends its optimization capabilities to drivers – helping them make the right decisions moment to moment.
When it comes to accessing the location data that sustains our value proposition, we work with HERE Technologies because we perceive them as the leader in mapping and real-time, location-based services.
Descartes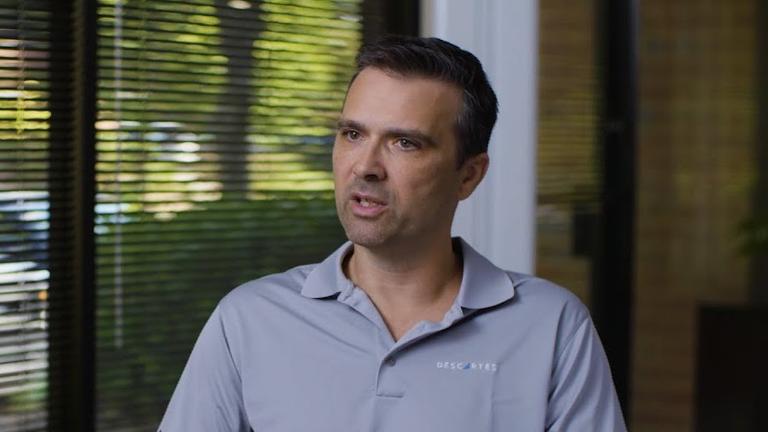 Providing organization services with location data
Descartes uses HERE geocoding data for ETA-planning. HERE Technologies lies at the core of Descartes ability to provide organization services for route optimization, delivery planning, last-mile, ETA capabilities and more.
We can build these route planning and optimization models very quickly and achieve results for customers using that geometry data. We also use things like real-time traffic conditions, predictive traffic, historical traffic patterns, posted speeds and some of the other premium location-based attributes HERE provides
See related products and services