Five ways your supply chain can come back strong in 2021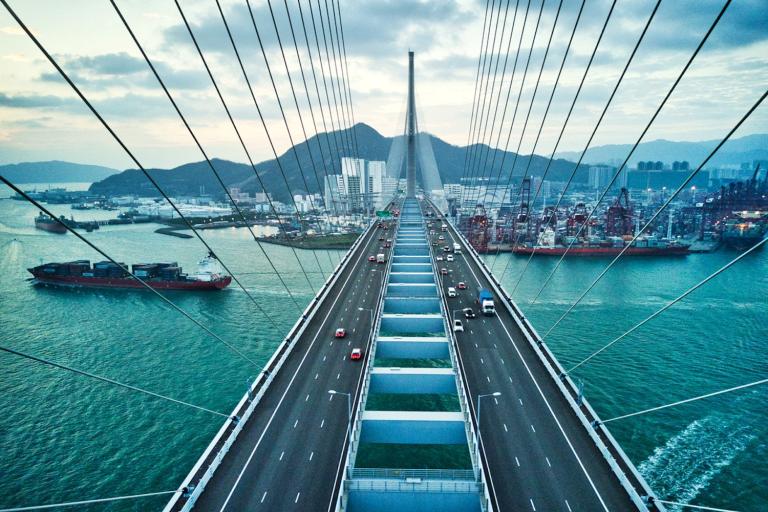 COVID-19 disrupted supply chains, exposing existing weaknesses and the need for greater resiliency. Follow these five steps to achieve that.
Eighty percent of companies still lack basic visibility in their supply chain. That stark fact has been exposed during the pandemic when old legacy systems struggled to cope with a radically-changing world. New problems emerged, such as how to re-route a delivery thanks to local lockdowns and the challenge of keeping drivers and customers safe while still delivering on time.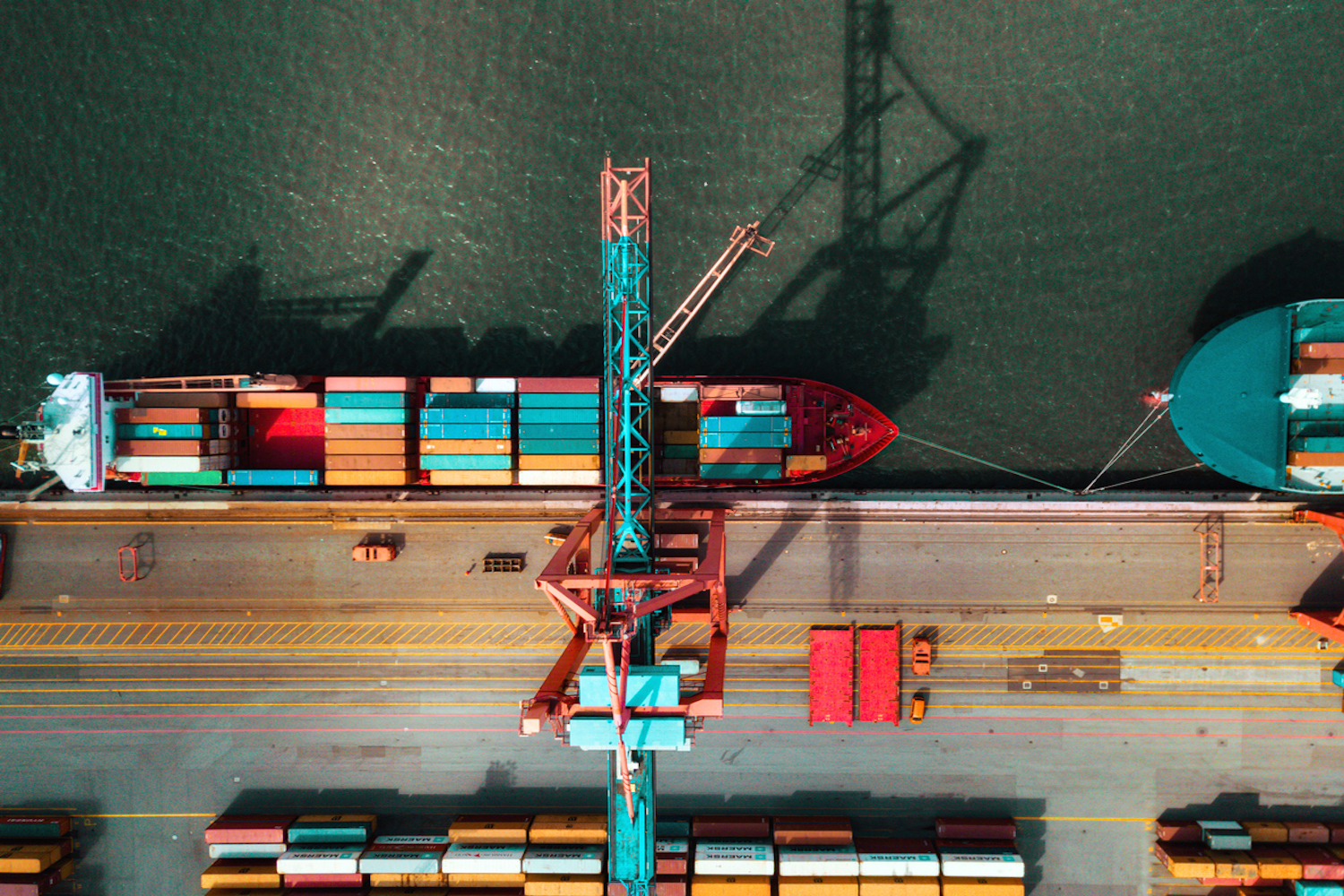 Speaking at HERE Directions, Erminio di Paola, HERE Vice President, Head of Transport and Logistics Applications said: "This disruption has highlighted a lot of legacy issues across the supply chain. Quick fixes have been applied in the past, but when confronted with new ground rules, those old systems are no longer able to anticipate disruptive events like the ones we deal with every day now."
And these changes will outlive the pandemic itself. COVID-19 is already influencing the supply chain of tomorrow. Many companies are moving the production of goods moving closer to customers, for example.
"This obviously comes with a lot of benefits, such as reduction of CO2 consumption, shorter lead time and more agility," Erminio said.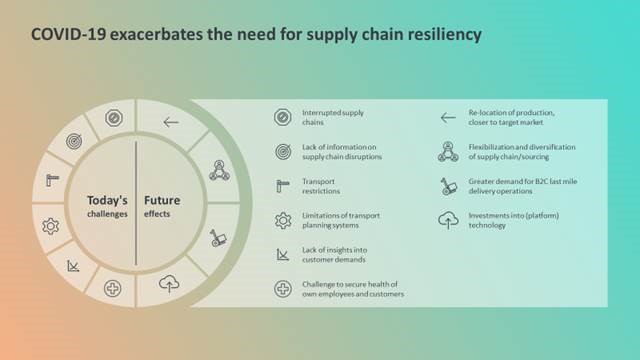 The pandemic has also highlighted the need for greater flexibilization and diversification of supply chains, and as e-commerce has risen, there is more pressure on getting last-mile deliveries right.
The decisions supply chain operators need to make now may not be complex, but they do require putting different data sets together to get an accurate picture of what is going on. At the heart of all these decisions is the importance of location.
Moving forward
But those operators worried about being left behind in the face of all this transformation can take heart.
We need to understand both the demand and the supply side of the equation into as close to real-time as possible. — Erminio di Paula, VP, Head of Transport and Logistics Applications, HERE Technologies
"We need to understand both the demand and the supply side of the equation into as close to real-time as possible," Erminio said. The key to doing that is to collect rich data sets which can be used to create a picture of that journey from start to finish. Tools such as HERE Tracking and HERE Routing can help you to do that.
Focus on these five stages in the supply chain to get that elusive visibility in real-time.
Planning
Use routing technology such as HERE Fleet Optimization so you can pick the best route, taking into account traffic and other obstacles, and be on time. Real-time data will help you to create the best plan and stick to it.
Execution
Plans can change, so it is important to get live, real-time information. Identifying any disruptions quickly means you can provide customers with accurate ETAs and get real-time visibility on your shipment.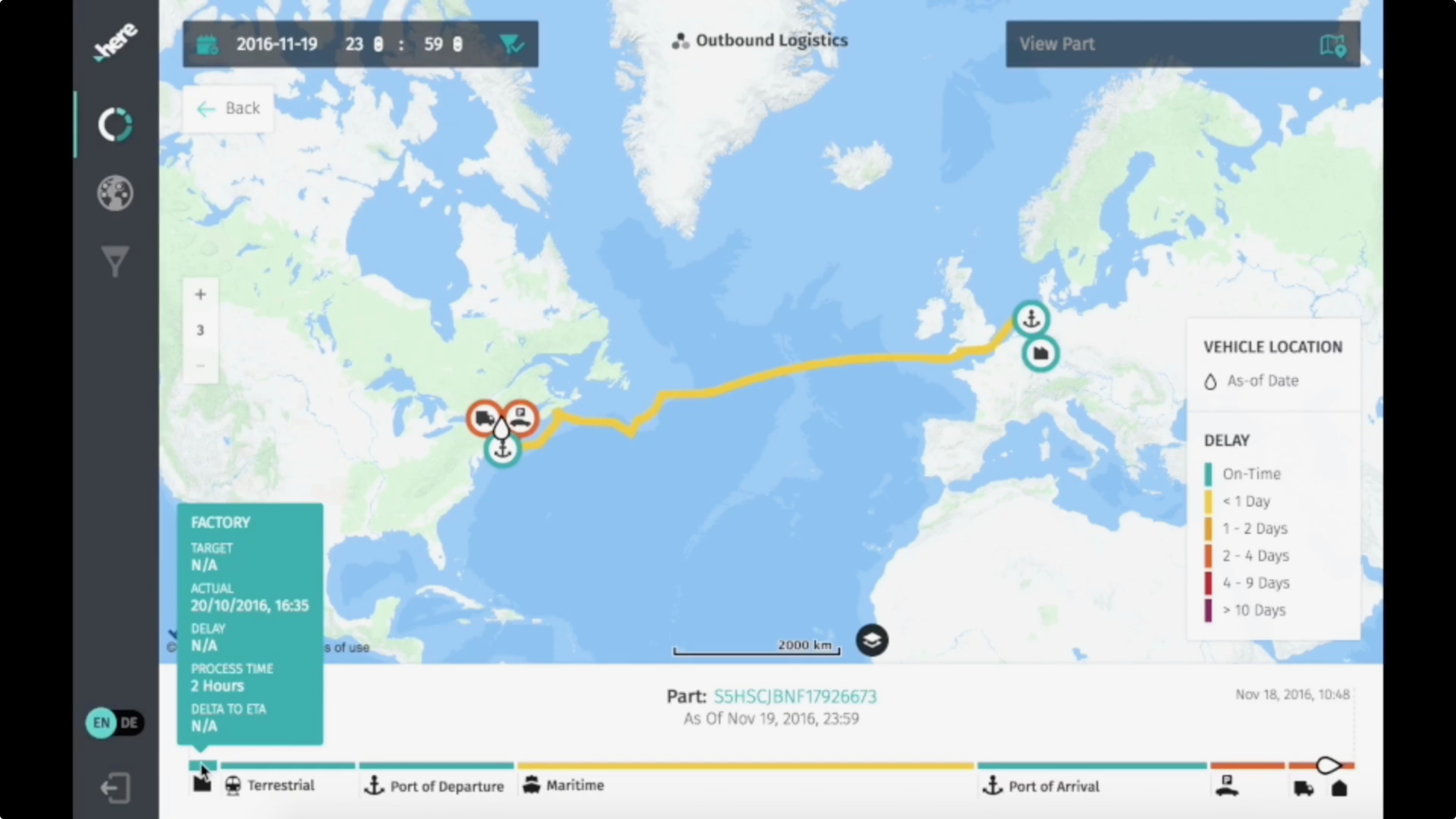 Freight handovers
Enable smoother inbound logistics operations and handovers and reduce waiting time with yard mapping and navigation. This should help you to cut down delays at this crucial stage.
Last mile
With projected growth in e-commerce of 20% this year in the US alone, a report found that the pandemic has accelerated the shift from physical stores to digital shopping by five years. This means that last mile is arguably more important than ever before. This is a challenge for supply chain operators and fleet managers, as an estimated 40-50% of the cost of delivery occurs during the last mile. Using technology such as HERE Fleet Telematics can help to optimize the last mile, keeping customers up to date with the latest ETAs in the process.
Post-trip analysis
Predictive data analytics can help you learn from what happened to improve in the future. You can use it to get a detailed understanding of everything from driver behavior to bottlenecks in your supply chain that have caused delays. Identifying bottlenecks and getting around them means you can boost productivity and efficiency on your next trips.
"The HERE platform gives you real-time and multimodal visibility and condition monitoring from the beginning to the end, including your indoor locations. You get real-time visibility into shipped goods that leave the warehouse or the factory. You can follow shipped goods from the warehouse or the factory across the entire journey.
"That's something unique," said Erminio.
Sign up for our newsletter
Why sign up:
Latest offers and discounts
Tailored content delivered weekly
Exclusive events
One click to unsubscribe