Are automated trucks the future of street food?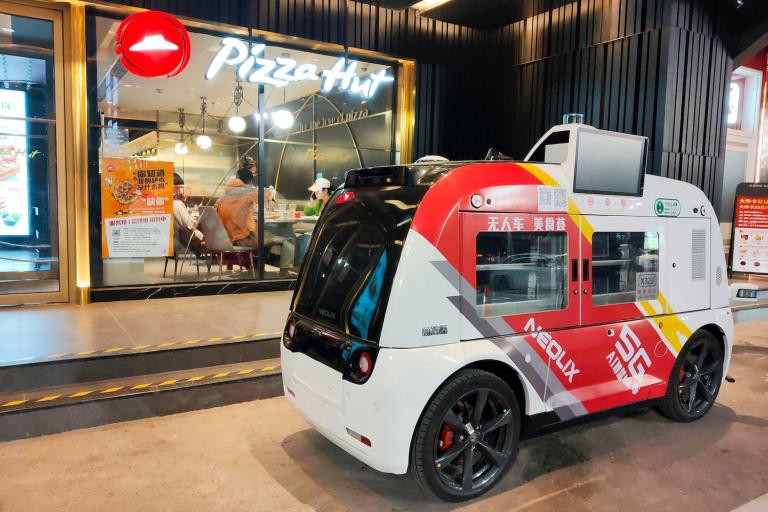 Automated food trucks have been flourishing during the pandemic, providing contactless delivery safely and efficiently. But to work properly, they need a reliable, high-def map.
During COVID times, automated food trucks are the ultimate hygienic option. A zero-contact service with minimal risk of infection.
But like driverless cars, the idea has been waiting for the technology, infrastructure, and people's attitudes to catch up. With the acceleration of 5G and artificial intelligence, and with a pandemic-driven boom in contactless food delivery, now might be that moment.
Stefan Hink, senior account manager, cloud and security, at Vodafone Germany, believes there are a number of promising use cases of such technology, including a robotic food industry: "With automated food trucks, there are already pilots ongoing. And there's no doubt that this will pick up significantly. The second use case, which is already visible today, is shuttles on certain, highly-used routes. I think this is where it started first, but this is an area that has already had a significant commercial impact.
"And the third one where we already see this kind of use case is in automated guided vehicles (AGVs) in smart factories. When it comes to transporting around stuff within bigger factory areas, it is a more controlled environment than the open street, so companies can make sure there aren't any pedestrians walking around."
While the concept is still in its infancy, there are several automated food truck pilot schemes underway. By 2025, the automated food business is expected to be worth $14.3billion.
In China, a pilot is ongoing at Huli Innovation Park in Xiamen where workers and students can replenish themselves from one of four 5G, AI-powered unmanned trucks that can carry 200 breakfasts or 100 lunches and dinners. Users simply scan a QR code on the vehicle with their phones and they are served their hot meal from a hatch.
11,000 kilometers away in Los Angeles, the idea of automated food has taken on a slightly different meaning. Ono Food Co is the first mobile restaurant that's truly automated. Its robotic technology, Ono Blends, is blending up tasty smoothies from inside a regular-looking panel van. Parked up in Venice, customers order via their phones and, once they are within 300-foot of the truck, the robotic chef will start creating their smoothie so it is perfectly fresh. They can also order via one of two touch screens on the side of the kiosk.
Its CEO, Stephen Klein, believes its automated smoothies are "better, faster and cheaper". Ono Blends is whipping up 60 smoothies an hour, three times the industry standard. It also uses substantially less water.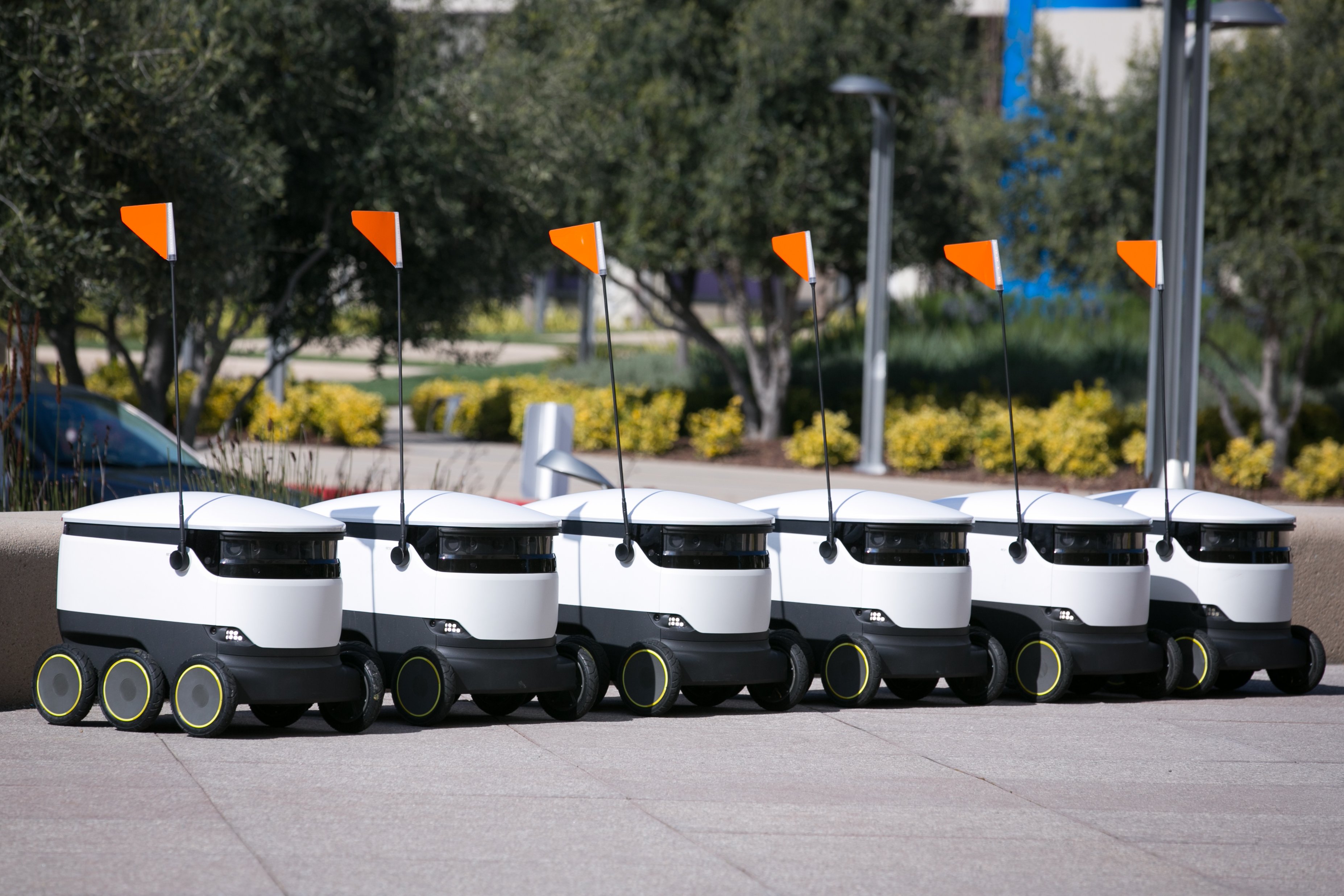 Meanwhile, in Milton Keynes, UK, an army of small robotic delivery vehicles have been in operation during lockdown to deliver food to more than 200,000 people. They were created by Starship Technologies, the world's largest automated last-mile delivery robot company. To date, its six-wheeled pods have completed more than 100,000 autonomous deliveries and traveled half a million miles.
They travel at 4mph and can carry 9kg of cargo. They work just like a driverless car: a series of cameras that give 360-degree vision, GPS navigation, gyroscopes, and ultrasonic sensors means they can find their way safely. Most of the time. In August last year, a robot misnavigated and ended up in a canal.
At the heart of automation is location technology that works in unison with sensors. Machines that move on their own require ultra-precise, constantly-updated maps to ensure they get to where they're going safely. HERE HD Live Map provides reliable, precise data that enables the vehicle to make better, more informed decisions. And hopefully, avoid them making a potentially expensive error.
Sign up for our newsletter
Why sign up:
Latest offers and discounts
Tailored content delivered weekly
Exclusive events
One click to unsubscribe