HERE's urban mobility expert shares her vision for 2021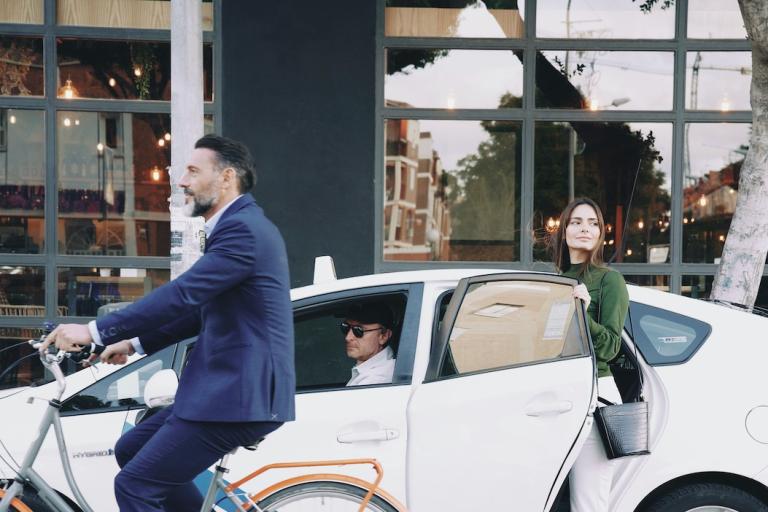 We couldn't have predicted the impact of COVID-19 in 2020, but what we can expect is the variety of ways location technology can bring us back to work and play.
Moving to and throughout cities isn't as straightforward as before COVID-19, but perhaps it never was.
To help us adapt, mobility-related technologies like data visualization, autonomous cars, and smart city and transportation planning will undergo rapid advancements in the coming year, assisting us in the return to everyday activities in extraordinary ways.
Below, Charity Rumery*, HERE Vice President of Automotive and Industrial Sales, describes some of the changes we can expect to see on our daily commute, on the street, and behind the wheel, while reflecting on the outcomes of the previous year.
Charity Rumery, HERE Vice President of Automotive and Industrial Sales, shares her vision for urban mobility.
'MaaS' transit
"As we venture back into cities, we will see Mobility-as-a-Service increase again. Out of necessity, we will see the rise of ridesharing and on-demand transportation, alongside multimodal journeys and services. This will include everything from increased public transportation, shuttle services, and on-demand ridership, to micro-mobility services such as bikes and scooters."
Urban flow
"Public/private partnerships will continue to transform urban mobility with improved curbside management and public transit options, leading to better choices for consumers. And a better customer experience!

Consider this, what if traffic flowed better in the city center, because there were defined areas for deliveries, and trucks didn't need to stop in the middle of the street blocking traffic? What if train and bus schedules were staggered throughout heavy periods to ensure you could ride in a safe and socially-distanced manner? What if emissions could be further reduced from public transportation so our cities were greener and created less pollution? These goals are feasible with smart city planning and the right public/private partnerships."
We know if we can improve the efficiency of urban transportation, we can improve our world." — Charity Rumery, Vice President of Automotive and Industrial Sales, HERE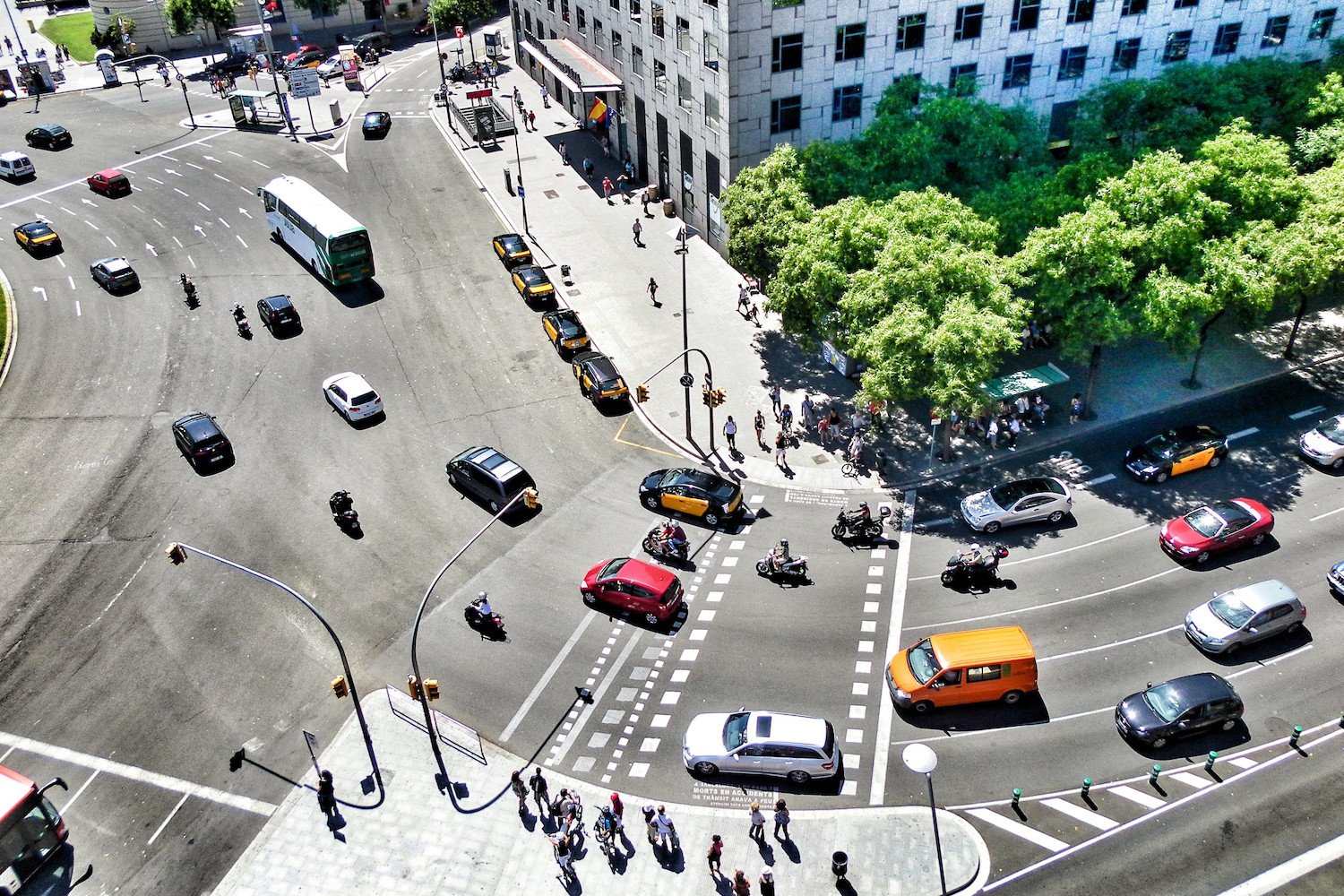 "NASA published a model showing how much pollution levels deviated from the norm in 2020, and it was significant, "50 of the 61 analyzed cities show nitrogen dioxide reductions between 20 and 50%." — Charity Rumery, HERE Vice President of Automotive and Industrial Sales
Data-driven decisions
"Having access to real-time and historic data can help cities & public transit providers understand and predict passenger volumes, traffic patterns and even the impact of potential weather events... As additional data becomes available from sources like the HERE Marketplace, we will see increased optimization of resources and scheduling, potentially "just in time" for unexpected events like a train breaking down, but for other unanticipated circumstances like volatile weather, traffic incidents or even just managing holiday and peak tourist seasons."
Automated options
"...Not all people live in city centers, but there is potential for robo-shuttles and AVs to help our citizens gain mobility and independence when other modes of transportation are not available. A senior citizen recently shared with me that as they look ahead to their future, they are anticipating the ability to leverage services from autonomous vehicles to ensure they can maintain freedom and independence: they are looking forward to having the option of AVs delivering their groceries and medication, providing rides to the doctor, as well as other critical errands."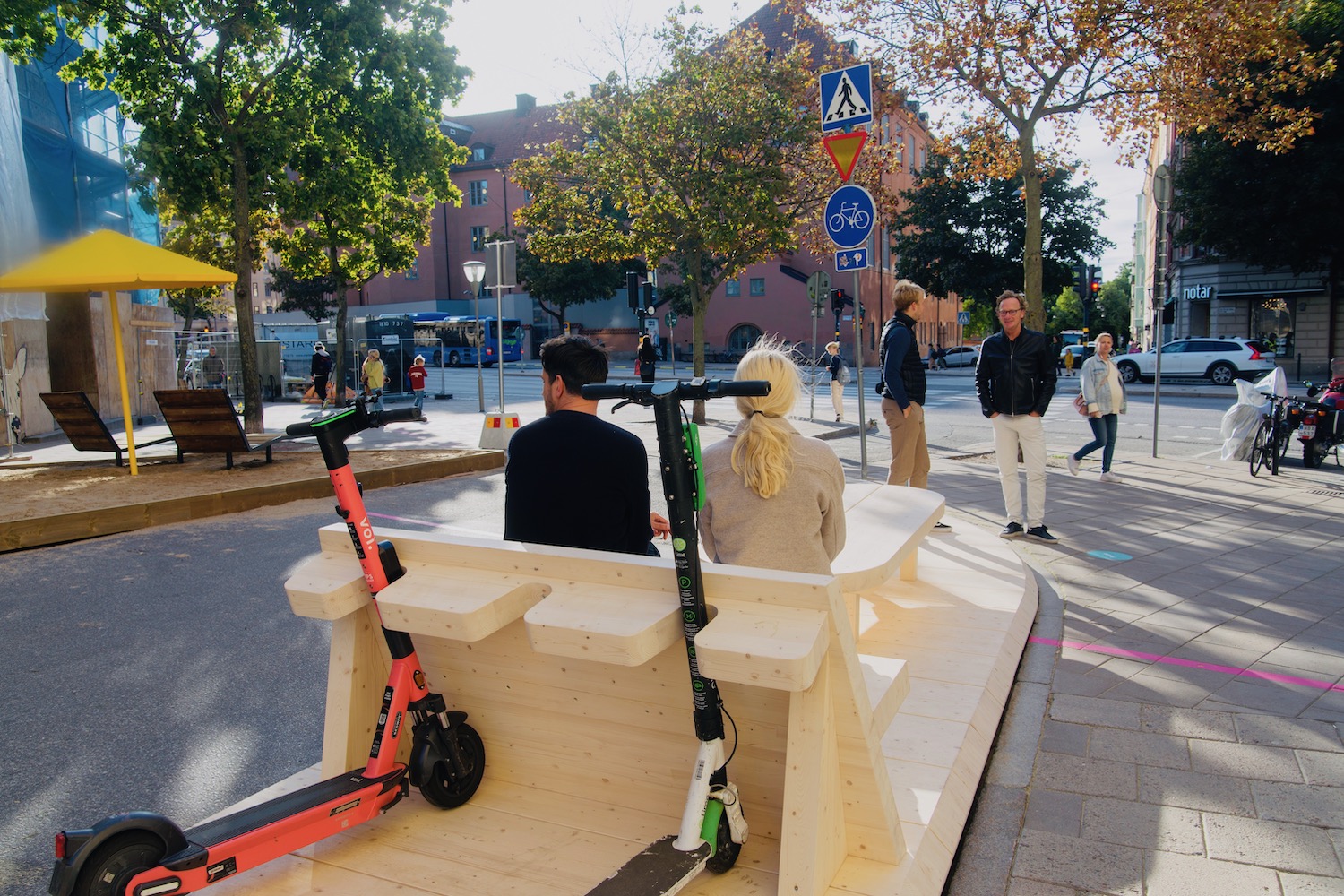 "I use the time once spent on train rides to clean out my inbox and enjoy some quiet time catching up on current events... I see benefits all-around to making multimodal transportation in cities more efficient." — Charity Rumery, Vice President of Automotive and Industrial Sales, HERE. Image credit: Street Moves.
15-minute cities
"We will see more cities adopting travel time goals, such as becoming a "15-minute city". For folks in urban areas, the goal of 15-minute neighborhoods is to offer quality of life benefits, like decreasing time spent on errands, and reducing pollution while providing multimodal transportation. Providing consumers with flexibility is key with these initiatives.

So, what does this mean for cars in these city centers? In this context, it means they are very often shared, or used as a service, like obtaining an on-demand ride or providing last-mile deliveries. It also means that the city itself is working to increase the speed of package deliveries and the ease of finding parking by implementing corresponding technology and smart city infrastructure."
While urban mobility will continue to serve populations around the world in their attempt to return to work, leisure activities, and complete everyday tasks, the data gathered from vehicles can also help us fine-tune health protocols and manage traffic, while supporting us in the move toward sustainable energy and economies.
Charity Rumery says it best: "By continuing to improve the experience and efficiency of urban mobility options, we will see the benefits: reduced air pollution, less traffic congestion, and the added benefit of giving you back time in your day."
Now is the time to explore HERE Urban Mobility.
*Charity Rumery was interviewed via email on March 10th, 2021.
Sign up for our newsletter
Why sign up:
Latest offers and discounts
Tailored content delivered weekly
Exclusive events
One click to unsubscribe