Life during COVID-19: tech enabled ride-sharing supports medical workers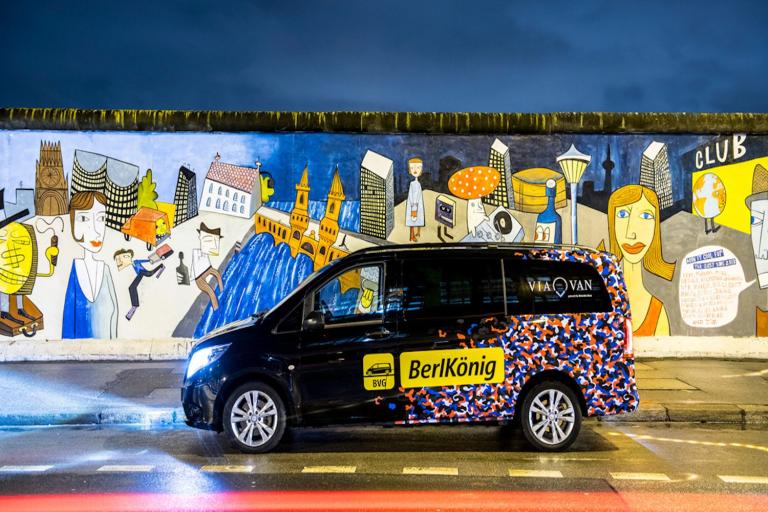 In response to ride hailing shutdowns and transit reductions, tech-enabled transit programs are stepping up to help healthcare professionals get to work safely.
Public transit usage in EU and US cities is down 80% since January 15th with the beginning of official COVID-19 restrictions.
The decrease is most notable in hardest-hit centers including Milan/Lombardy (86%), Madrid (84%) and New York City (54%).
With urban transit reduced in cities worldwide, people who can't work from home, including essential workers like doctors and nurses, and those in need of medical attention, are finding it hard to find safe transportation options.
In response, governments and businesses are partnering with tech-enabled, on-demand ride platforms to help people travel safely.
In fact, enterprises like Roundtrip (USA), BerlKönig (Berlin), GRAB (Singapore) and Everest Fleet (Mumbai) have actually expanded their services and/or designated special vehicles, drivers and schedules to assist those who need it most.
Say someone comes into an emergency room with appendicitis. How do they treat that person and then get them home as quickly as possible so that they free up the resources in the hospital to deal with COVID-19 cases? Kevin Mehalick, Business Development Lead, Roundtrip
United States of America
Roundtrip is a digital transportation platform for medical providers and patients.
They provide simple ride-ordering software that opens up a community of transport providers, most commonly Lyft and Uber, for healthcare systems and insurance agencies.
According to Kevin Mehalick*, Roundtrip's Business Development Lead, "What we've started to see recently is a need for our health system clients to get medical staff to and from the hospital. This is now more difficult because there's a higher risk for medical professionals traveling on public transit to come into contact with those who may potentially have COVID-19. So, they've started to use our technology platform to get rides."
Roundtrip's headquarters is in Philadelphia, but they have clients across twenty-five states. And while they have special integration with Uber and Lyft, there are 350 different transportation companies participating in what they call their "Marketplace".
With the spread of coronavirus, the software-based business added an extra feature called "COVID-19 Trip Reason", which helps guarantee health and safety. Mehalick says, "[It's] primarily for identifying patients who potentially have COVID-19 and need to be transported... for testing. It allows our transportation companies to send the right vehicle, with the right crew and the right protective equipment."
Because Roundtrip is a healthcare-focused digital platform, making sure their clients' drivers have efficient mapping tools is of great importance. Mehalick says, "If you think about a healthcare campus; there are multiple entrances, multiple doors. As part of our implementation process, we can use GPS coordinates to map the exact pick-up point... so that we don't have the driver circling the facility, they know exactly what door."
The best part of this timely solution is that Roundtrip was ready and able to literally pick up slack caused by reduced transit scheduling: "We didn't have to do any product changes; just some creativity on our and our customers' side to say, 'Hey, we've got this existing technology, how can we use it more broadly in this time of need?'"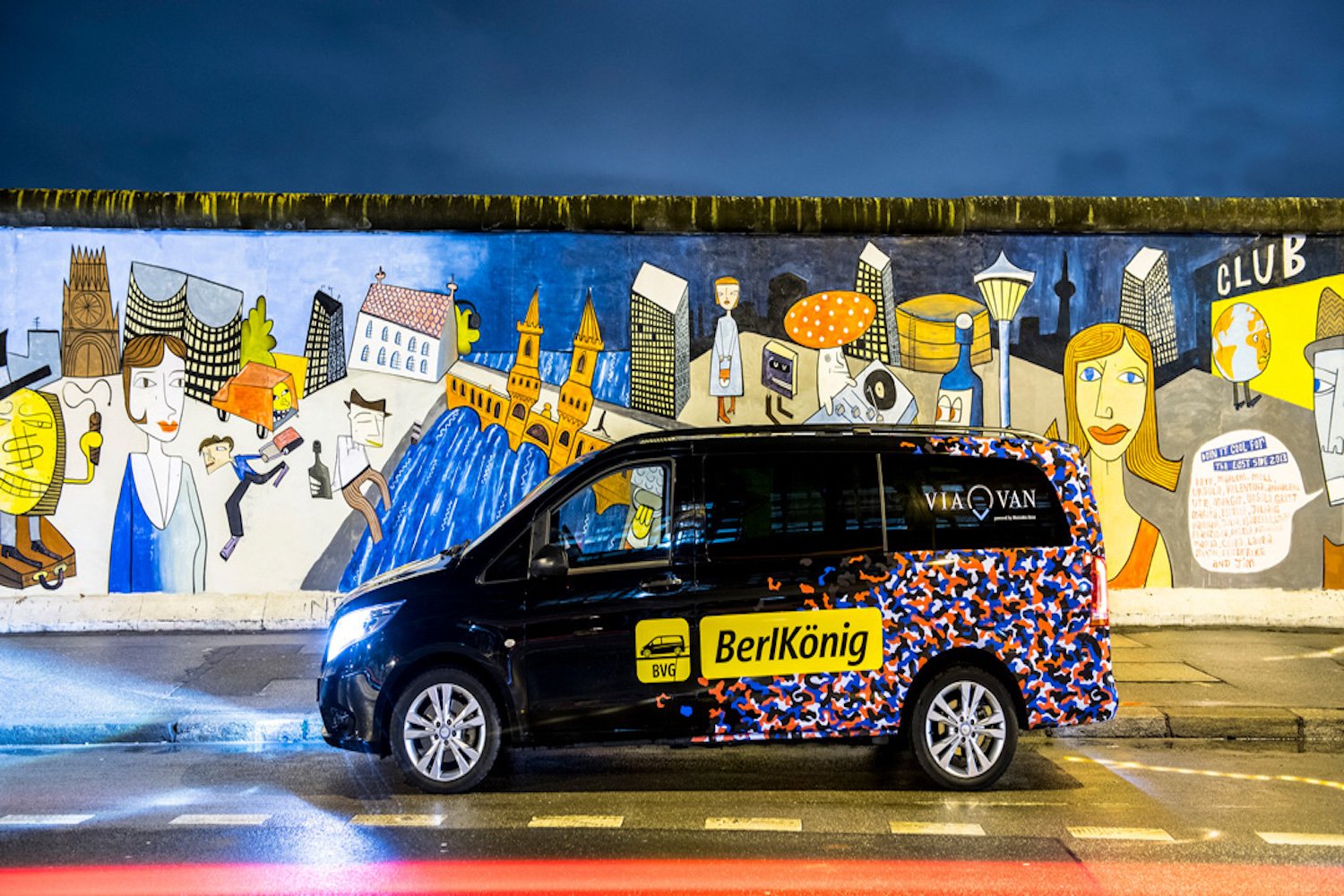 Germany
BerlKönig is a rideshare service operated by the Berliner Verkerhsbetriebe (BVG), Berlin's main transit provider, and a start-up called ViaVan.
Recently they suspended their regular operations.
Instead, they're offering free lifts to medical staff during evening and nighttime hours until April 19th.
Featuring an on-demand shuttle, their expanded area includes the entire S-Bahn ring and an extension to the municipal periphery to include more hospitals.
Taking the appropriate precautions, use is limited to three people per van and the company is required to disinfect each vehicle after use.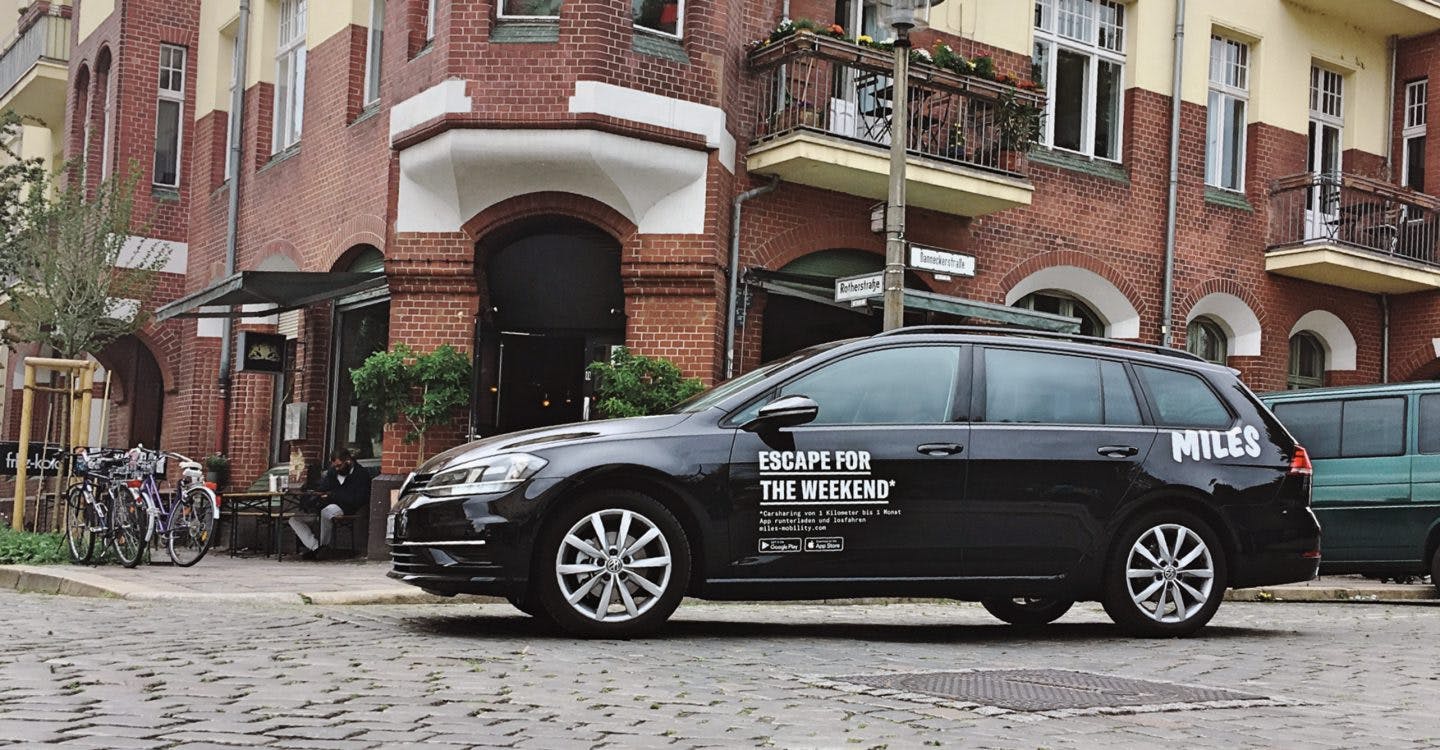 Singapore
On Valentine's Day, healthcare professionals in the island city-state were offered a special dedicated service from their on-demand service Grab.
Initially moving workers to and from the National Centre for Infectious Diseases (NCID) and Tan Tock Seng Hospital (TTSH), GrabCare now includes most major medical centers.
Registered users will now see an additional option in their app allowing them to choose a GrabCare ride. When selected, their request is sent to drivers who've elected to shuttle medical professionals specifically.
One of their private-hire drivers, Michael Lee, says it's simply part of his duty: "I'm heartened by our healthcare workers who have had the courage to continue their battle against the virus... we should stand together to do all we can to support them...."
As of February 11th, GrabCare had a fleet of 2000 drivers committed to carrying healthcare employees.
India
Required to park 1200 Ola & Uber cars due to COVID-19 meant Everest Fleet started receiving requests for alternative transit options to hospitals, banks and grocery stores.
This motivated the firm to get on WhatsApp and announce a new offering.
"During the lockdown, we are receiving over 50 requests per day and it's increasing daily with more awareness about this service…" co-founder, Siddharth Ladsariya, explained.
The start-up even has a team of doctors who voluntarily oversee their drivers, just like the city of Xian who established twelve special bus lines dedicated to frontline staff complete with regular temperature checks.
Everest Fleet is free for all citizens with below-poverty-line status but charges 50 Rupees a trip for government officials and other hospital employees.
By employing existing technologies and infrastructure, city authorities and businesses are working together to continue to deliver safe, well-organized mobility solutions.
These partnerships evidence how technology-enabled transport can help sustain the public and the needs of critical workers during demanding situations.
We are seeing an interest from social services and governmental organizations who support patients who need...dialysis, or chemotherapy or addiction treatments. Those services are essential and regardless of COVID-19 or not, they've got to get there.
*Kevin Mehalick was interviewed on April 8th, 2020
Sign up for our newsletter
Why sign up:
Latest offers and discounts
Tailored content delivered weekly
Exclusive events
One click to unsubscribe