HERE Real-Time Traffic improves safety and makes life easier for drivers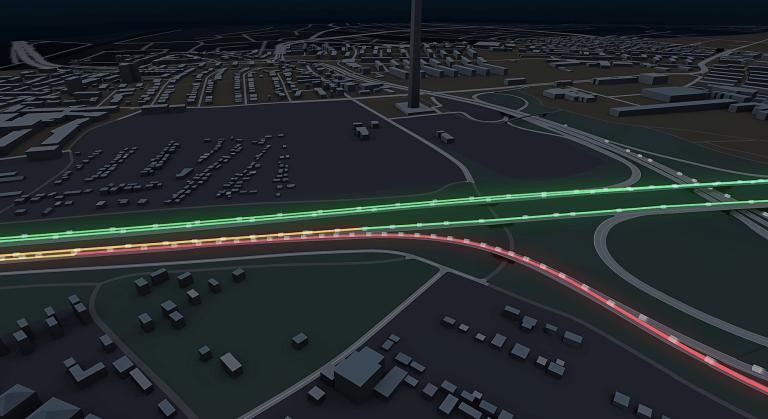 Following the announcement of HERE's new services powered by sensor data from multiple car makers, we are taking a closer look at each of the services and how they will impact drivers, and the wider effect they can have on the automotive industry. In this instalment, we take a look at the updated HERE Real-Time Traffic service.
We spoke with Carrie Cox, Senior Product Marketing Manager on the HERE automotive team, who helped to develop the service.
"We recently announced the launch of three new services, as well as a significant update to HERE Real-Time Traffic service. These enhancements that were made as part of the next-gen service announcement are really benefiting both current and future customers."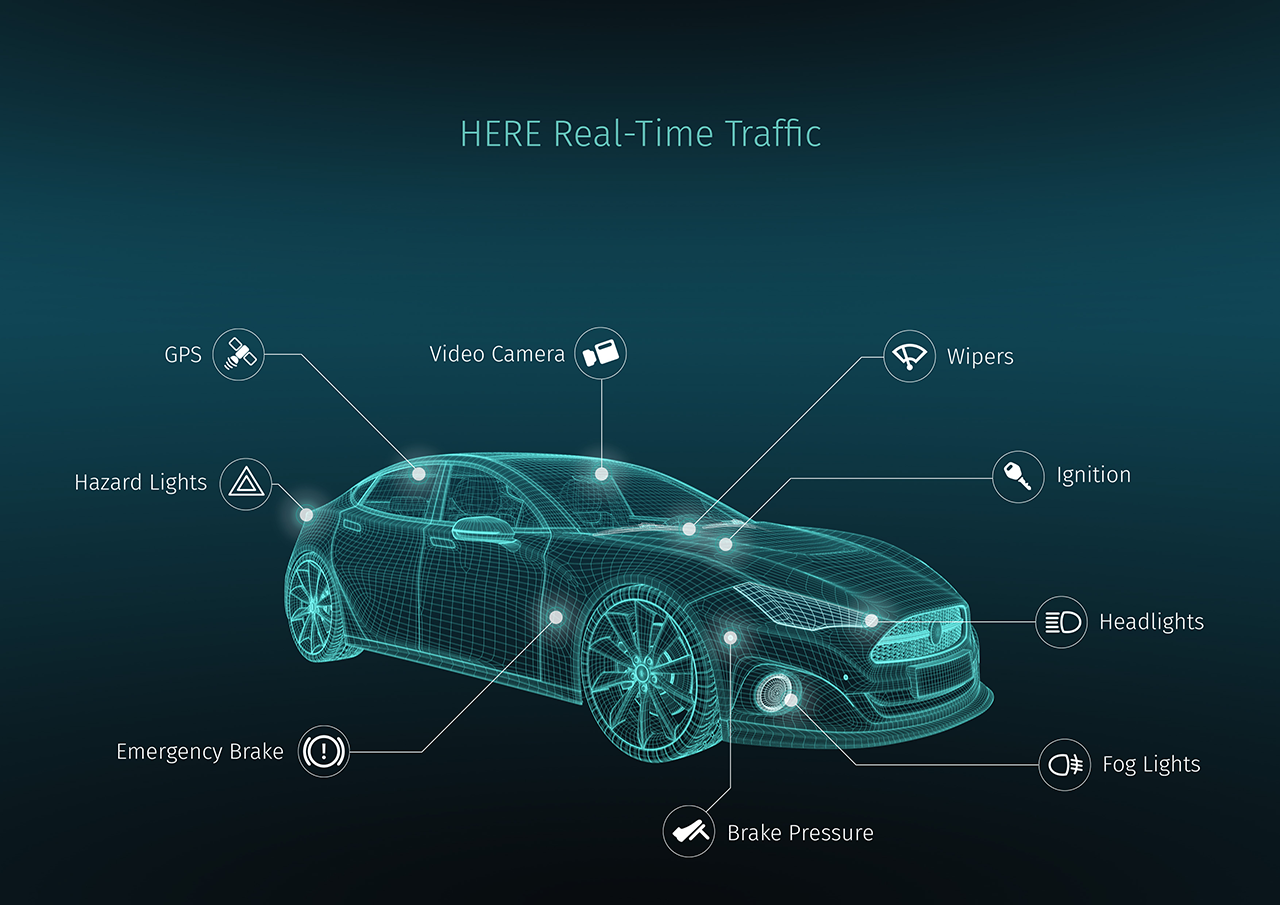 Data-driven
The updated service represents improvements across the board, with more accurate insights into traffic status and disruptions being made available quicker than ever, and with better coverage. Carrie tells us more about how these features are being powered:
"First, we're getting GPS probe data and, thanks to the consortium of car makers (BMW, Audi and Mercedes), we have access to more probe data, which helps us to make our flow data more precise and more granular, particularly on lower-class arterial roads"
"Second, we now have access to the sensor data of these car makers. What we're integrating into HERE Real-Time Traffic service is the hard-brake sensor, which picks up a sharp deceleration in the car."
Carrie explains how the GPS data available helps to identify traffic jams and when vehicles are slowing down for an obstruction, but stresses that this sensor data helps to identify wide moving jams – essentially severe traffic jams that are building very rapidly – much more quickly and with a higher degree of accuracy than ever before.
Faster detection of hard-braking events allows us to deliver Traffic Safety Warnings more quickly – alerting cars in the area that they need to slow down, improving safety on the roads.
Aiding autonomy
Carrie also mentions that the service has one eye on the future and, in-particular, the autonomous vehicle. She explains:
"This data, and HERE Real-Time Traffic can certainly aid the future of autonomous driving. Our HD Live Map product is made of three components – the HD map, the activity layer and the analytics layer. The second piece is what we're talking about here – live information."
"This includes traffic flow, accidents, construction sites. All of this is coming through our traffic feed today, and it's incredibly important for autonomous vehicles to not only know how the road is laid out, but also receive information on traffic, construction and other things that are happening dynamically throughout the day so that the car can prepare and react appropriately."
So, what next for Real-Time Traffic? Carrie adds:
"First of all, we'd like more car makers to collaborate around these services and share their data because the more data we have, the richer and more accurate the product can be. We'd love to faster identify the hard-braking events, and continue to make Real-Time Traffic an even better product than it is today."
Carrie also discusses how innovation is still key for the service, with first-to-market features like split-lane traffic a key focus of the team. This is lane-level traffic information for drivers preparing to enter a junction so - is there a queue, is the traffic free flowing, which lane should I be in to avoid congestion?
She adds, "This information is saving drivers time, so we are seeing how we can build upon this success and continue to drive innovation into our traffic service."
Proof points
The new features were recently demonstrated at the Paris Motor Show, and Carrie explains that the reception was positive:
"People understood the value this data provides, and the fact that HERE Real-Time Traffic is being enhanced and enriched by this data for no extra cost really resonated."
She concludes: "This is the first traffic service to leverage rich sensor data from multiple car makers, offering better accuracy and improved traffic flow coverage. For the driver, this could be invaluable."
Sign up for our newsletter
Why sign up:
Latest offers and discounts
Tailored content delivered weekly
Exclusive events
One click to unsubscribe