The truth about two-wheel transport? Bikes and scooters are better with maps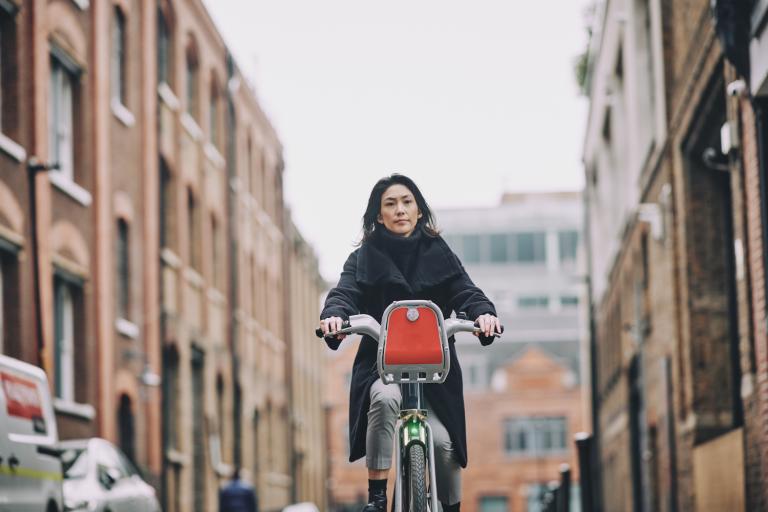 This summer, biking the busiest of roads or taking the road less traveled is easier with the help of location-enabled maps and navigation.
As the number one location platform, HERE specializes in transportation. And that includes vehicles with fewer than four wheels.
HERE map content and navigation help individuals and cities manage efficient, environmentally sound journeys, such as bicycling, and cleaner last-mile deliveries using scooters, e-scooters, or three-wheelers.
Organized into the most relevant cycling and scootering topics, this article is a resource for those interested in learning more about how location intelligence and HERE solutions can help those traveling and working via two or three wheels, or for those who simply want to feel the wind in their hair.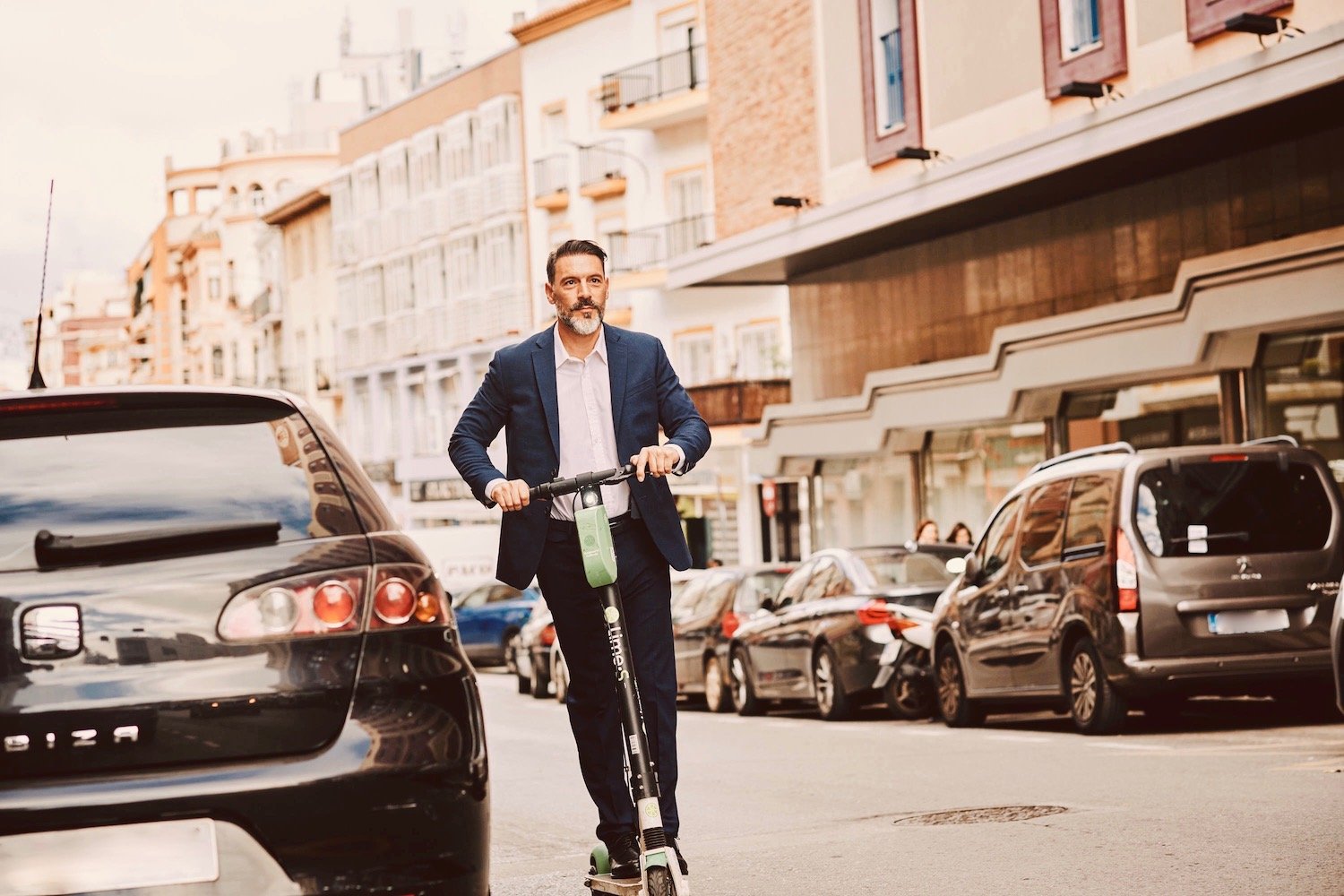 Bike shares
Increasingly dense city planning and rising urban populations require greener modes of transportation in order to meet emissions targets.
Commuting by bike is one of the most environmentally friendly options. And while biking certainly increased in popularity due to COVID-19, not everyone wants to buy their own set of wheels. As a result, cities worldwide are implementing bike-share programs.
The first bike share began in the 1960s with Witte Fietsenplan in Amsterdam. Founded by Luud Schimmelpennink, who painted a set of bicycles white in Amsterdam and left them out in public for everyone to use, saw the program as a political statement against pollution and the growing number of cars in the city.
Skip ahead in time some odd fifty-odd years, and you'll find bike shares in many of the world's biggest and not-so-big cities. As of 2021, thirty-nine countries worldwide promote cycling via bike-sharing. According to Meddin's Bike-Sharing World Map, there are currently 9,639,964 shareable bikes in the world, which are used by scientists to reveal insights into commuting patterns, tourism and health.
To serve constantly expanding metropolitan areas, city planners are continually faced with the option of adding new, expensive train and bus lines or expanding their current design. But rather than introduce costly renovations associated with construction and safety infrastructure, more flexible and sustainable transit solutions like bike and cars shares can help meet city growth.
Bike shares help establish accessibility to urban cores and are scalable as demand arises, reducing overall city transportation budgets. And as cities adjust their transportation plans, adding or dropping on-demand rides, for example, bikes will be there to pick up the slack.
There's only one question left to ask: what's better, docked or dockless bicycles?
As of 2020, docked bikes were in the lead when it came to micromobility options, even though they require more of an investment and physical space. While dockless bikes are free to roam along with their users, this luxury too often results in bikes strewn about city sidewalks, alleys and parks.
Still, they're less expensive and offer a fantastic solution to last-mile issues as there's no need to rush to return them to a dock at a specific time or find a dock close to the user's destination.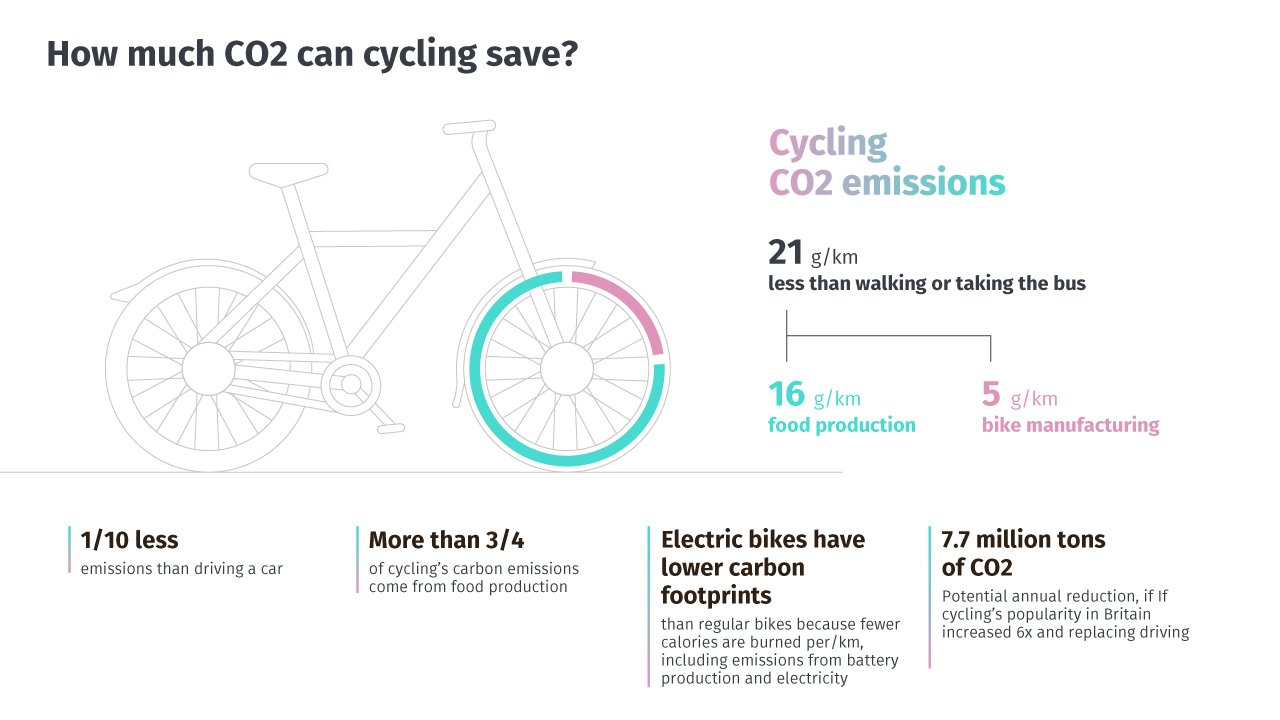 Delivery and last mile
The last mile continues to be one of the most expensive parts of the delivery process. Statista's most recent calculations on the subject show an average cost of US$10.1 per delivery. So, it's not surprising to find that delivery and logistics firms need to adjust their delivery areas in order to keep their expenses at bay.
What determines a delivery range? The number of drivers, safety, access to vehicles, demand, and many others variables, are all considered during the isoline routing process: creating a route that factors in all relevant conditions and determines the best trip and optimal time.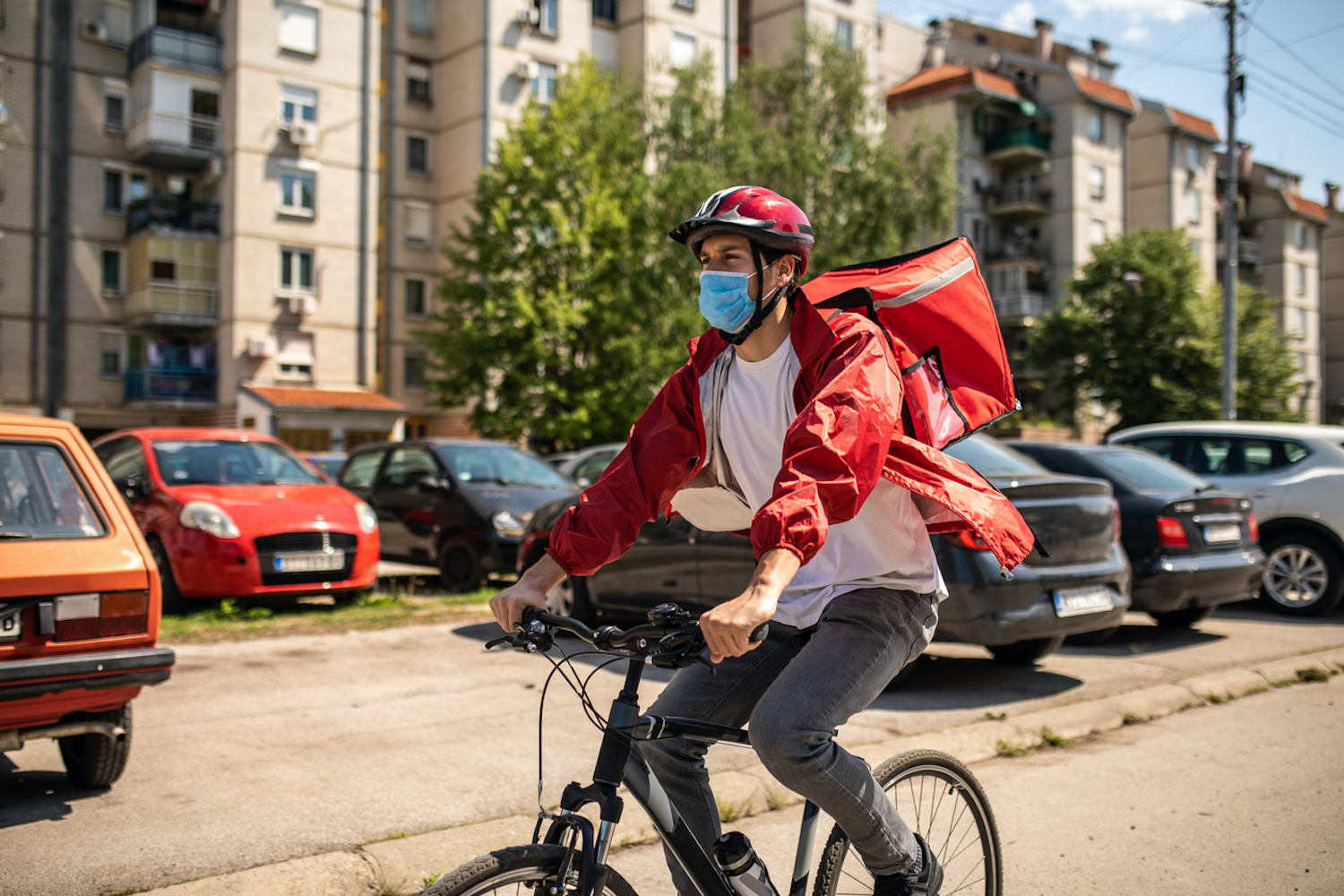 To meet the needs of urban consumers, many restaurants and online shops are relying on micromobility options like bikes, scooters, and their electric versions to complete the last mile. For instance, there are more than 500 bike couriers in Berlin alone, delivering food all over the city on behalf of Foodora. In the entire country of Germany, there are 2,300. And it's no wonder that two-wheeled vehicles are more agile when it comes to congested urban centers.
E-bikes can easily move through traffic and don't require a license or large parking spaces. They're also less expensive to maintain and won't contribute to the growing problem of CO2 emissions. Bikes, e-bikes, scooters, and e-scooters are great alternatives for short to medium distances.
In fact, in 2020, the  surge in eCommerce shopping initiated by COVID-19 restrictions fueled an innovative trial in the UK. To relieve the extra pressure on last-mile delivery drivers, the UK introduced a series of delivery trials using e-scooters. E-scooters can achieve a speed of up to 15.5mph and occupy bike lanes or regular roads.
Interested in learning more about e-scooters and e-bikes? See below.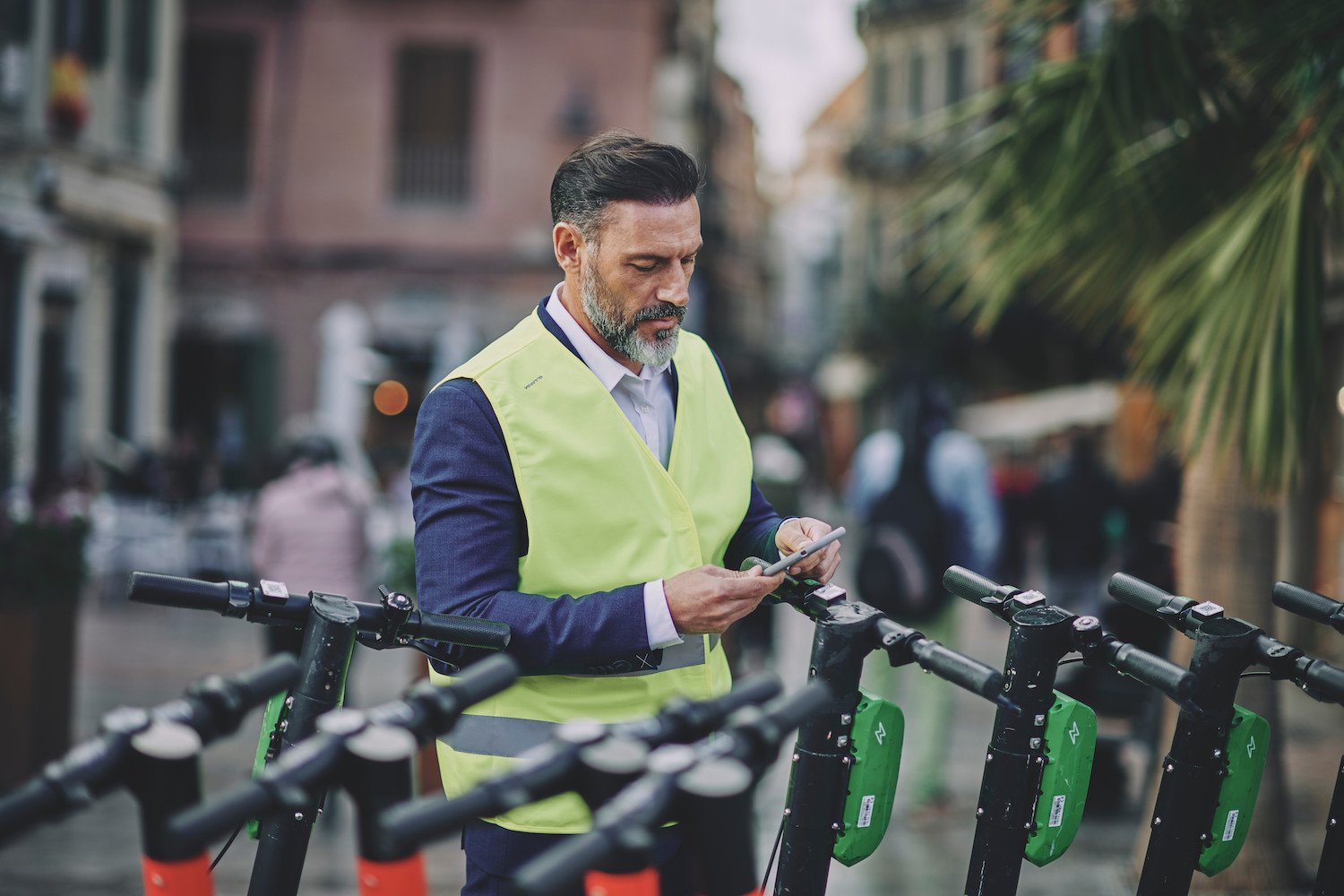 Electric scooters and bikes
E-scooters are a surprisingly controversial subject. Whether it's the impromptu way they arrived, the way their users seem to feel like they own the road/sidewalk/alley/bike lane/path, or how they're thrown about city centers like used tissues, e-scooters are seen as both a blessing and a curse.
To be honest, e-scooters can be dangerous.
Part of the problem is that most cities weren't ready with regulations or safety standards. Governments were surprised when scooter brands started their deliveries and they needed to act fast to ensure that third-party mobility solutions were ready and safe to use by the public. Not to mention their placement, storage and terms of usage.
In 2019, San Francisco said "no" to most e-scooter brands for failure to meet safety, access, sustainability and other important conditions. New York also banned the units until they had regulations in place.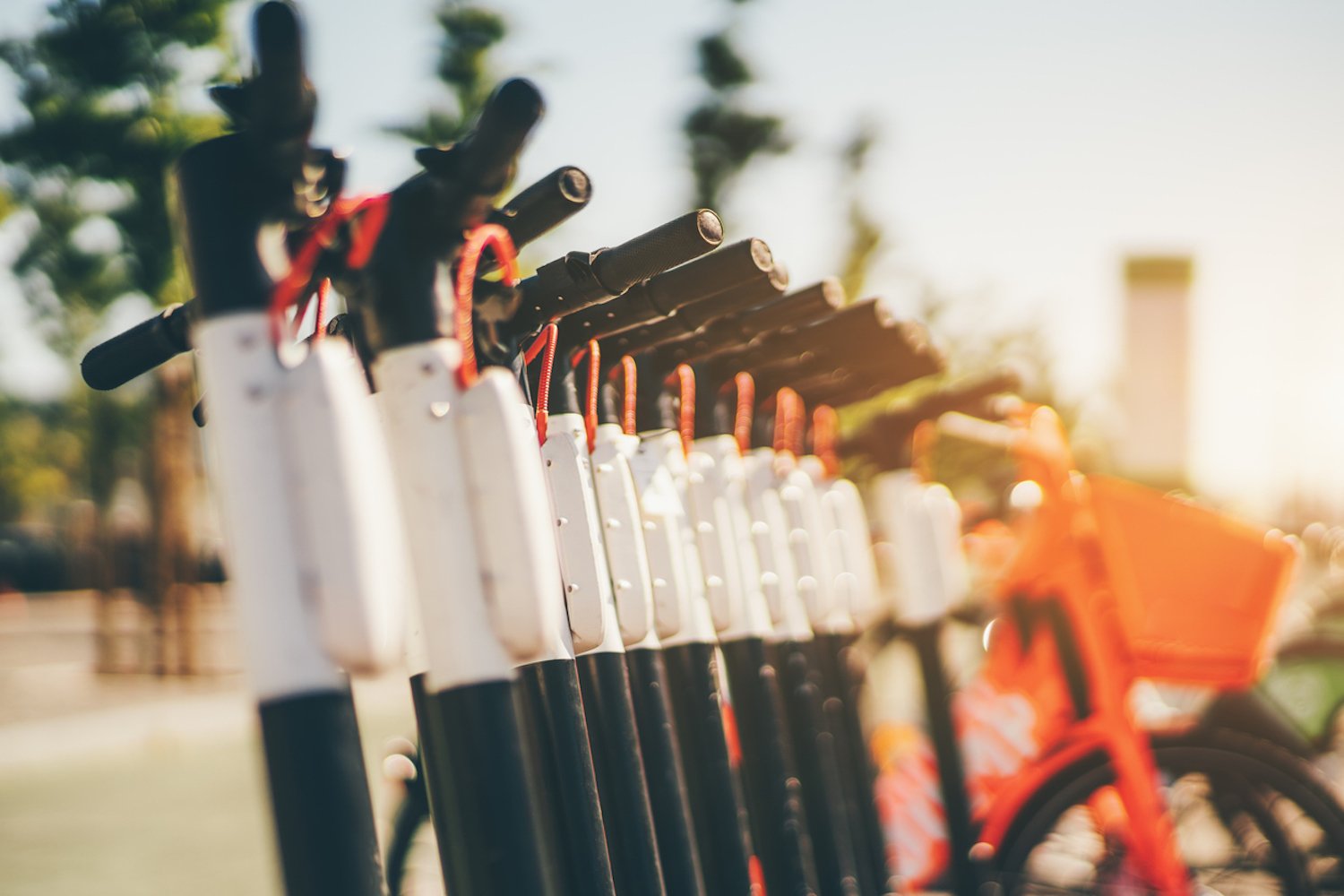 But even with proper regulation and procedures, governments are finding it difficult to control what happens on the street. In the summer of 2019, divers in Oregon pulled nearly sixty e-scooters and rental bikes from the Willamette River. In California, "e-scooter abuse" began as soon as cities received them in 2017, with some social media accounts gloating over vandalism.
But did the fear of theft and vandalism prevent micromobility brands from pushing forward? Not for a second.
Because e-scooters and bikes aren't all bad. First and not least, they're fun to use when given a safe, traffic-reduced space to ride, like a bike lane. And they're significantly cheaper than taking an on-demand ride or a taxi. They can also help ease the pressure on buses, trams and subways during peak hours or holiday seasons.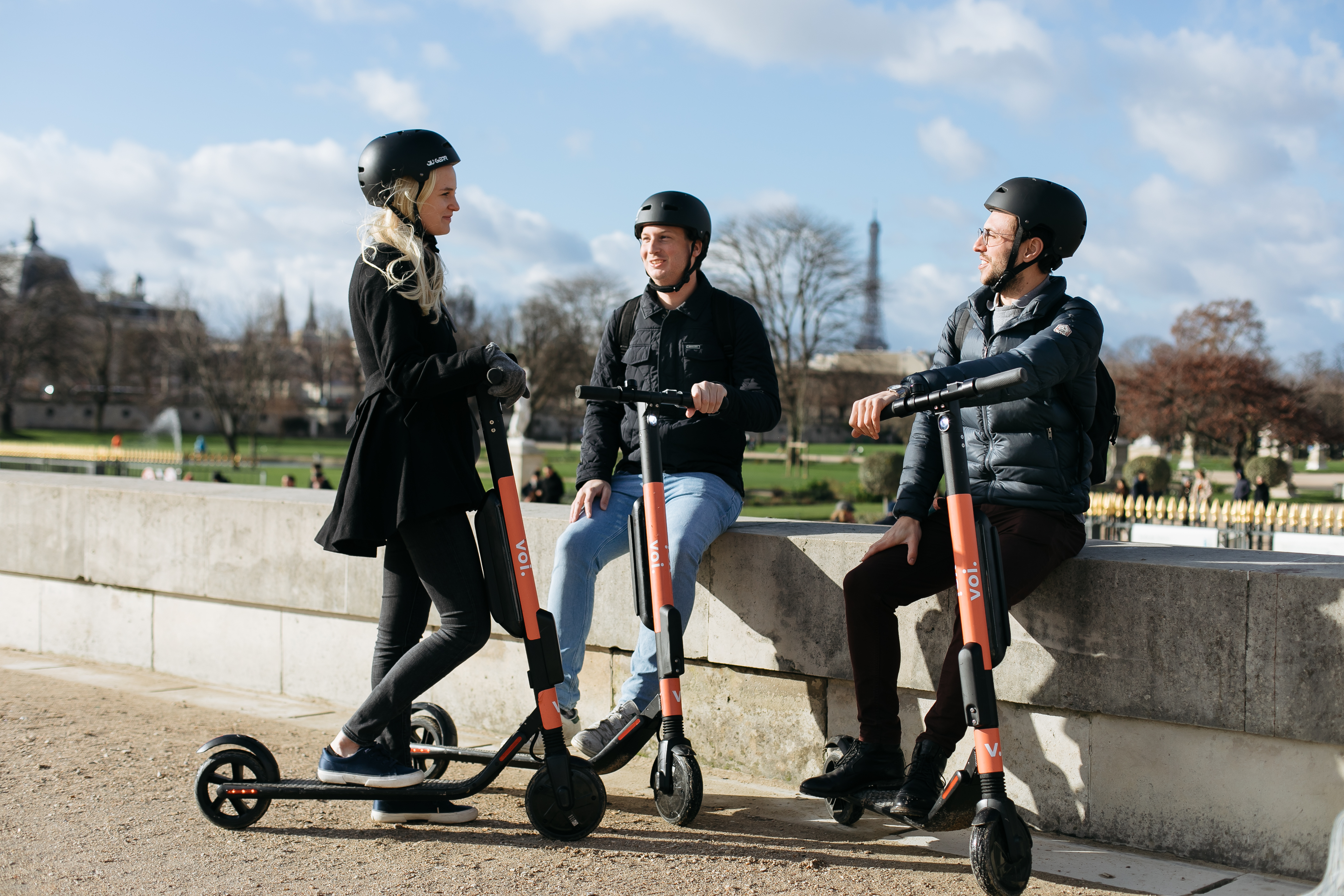 As it is now, users access shared electric bikes and e-scooters by either locating a docking station or finding a unit on the street that was left by a previous rider. The major obstacle in this system is that these electric bikes and scooters need to be well-placed in a city in order to make the service convenient. This is where the promise of autonomous e-bikes and scooters comes in.
Autonomous electric bikes and scooters
In 2019,
Peter Goldberg writing for HERE360
reported that employees at
Uber's Advanced Technology Group
were working on developing autonomous e-bikes and e-scooters. Adding autonomous tech to micromobility has many benefits:
Availability: using an app the user can call an autonomous e-bike to their door. This is also helpful for transit connections.
Space: as they are self-parking this would mitigate the number of large docking stations needed
Efficiency: once the battery reaches a predetermined level, the autonomous unit will use location-enabled navigation to return itself to a charging station or headquarters without a human fleet, reducing CO2 and gas consumption
Hybrid and custom bikes
Wouldn't it be great if someone could introduce an unstealable bike? They did.
In 2018, a Dutch company called VanMoof created a US$3,000 electric bicycle called, S2. With location technology integrated into the bike's frame, real-time tamper detection, and remote lockdown, VanMoof told HERE360 it's, "not worth stealing".
The S2 has a Vodafone SIM embedded in its frame, which provides a continuous connection and makes it traceable using a smartphone. If a VanMoof bike goes missing, reporting it via the VanMoof app will launch a team of VanMoof "bike hunters" into hot pursuit of the missing bicycle. If they don't find it within two weeks, they promise to replace it.
As of February 2021, VanMoof had recovered seventy percent of reported stolen bikes.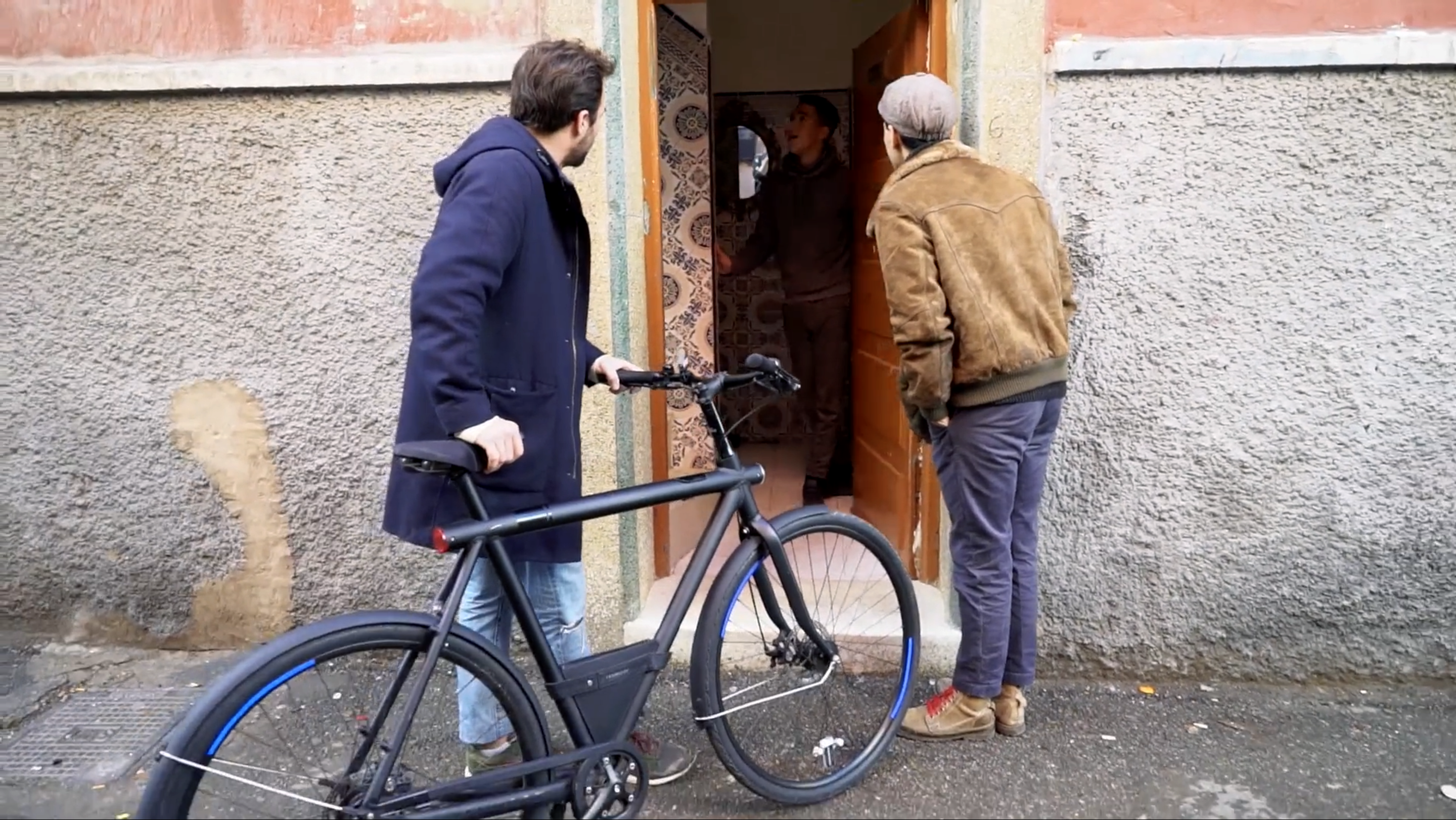 Unstealable bikes, regular bicycles, autonomous e-bikes and e-scooters... what could possibly be new in micromobility? Have you heard of the car-bike hybrid?
Canyon's Podbike runs off pedal power, like a bicycle, but it's designed with four wheels and an enclosed interior to protect riders against bad weather. It can compete with cars in terms of speed but is small enough to use in a bike lane. And, there's even enough space for a passenger or luggage in the back.
But, the Podbike isn't the first bike-hybrid out there.
The Citroen Ami is an electric hybrid designed to navigate urban environments at a speed of up to twenty-six mph. It's officially a "quadricycle" meaning it can be driven by anyone over 16 without a special license. Ami's predecessor is called the Renault Twizy, which was launched in 2012 and can be driven in France by anyone over the age of fourteen.
Motorbikes
Motorcycles are another form of two-wheeled urban transport, preferred by many due to their smaller size, speed and advancements in
location technology
:
self-balancing, cameras and an artificial intelligence system that can monitor nearby drivers are just a few of the new features on BMW and Yamaha bikes. Autonomous motorcycles are coming soon too.
electric motorcycles now feature decreased charge time and increased range. Some like the Harley-Davidson LiveWire offer terrain-specific modifications.
Smart cities, urban planning and bicycles
Technology promises to revolutionize urban mobility, particularly cities implementing smart tech like IoT and artificial intelligence which can help gain data about bicycle riders, their needs and usership. Bikes and scooters, and other forms of micro-mobility, are part of Universal Basic Mobility. The concept addresses how lack of access to affordable options, and/or lack of infrastructure, can perpetuate poverty.
Cities with far-reaching and safe cycle lanes, and a supplementary public transit system, are those that provide their residents with the flexibility of opting out of private car ownership while maintaining their livelihood and connecting with their community.
In Paris in 2020, Mayor Anne Hidalgo and her associate Carlos Moreno announced their plan to create a fifteen-minute city. The idea behind the innovative urban design was to create "fifteen-minute neighborhoods" and offer Parisians access to all of their basic amenities within a fifteen-minute walk or cycle ride: grocery, medical, education, sport/fitness, libraries, and other services would all fall within a shortened commute.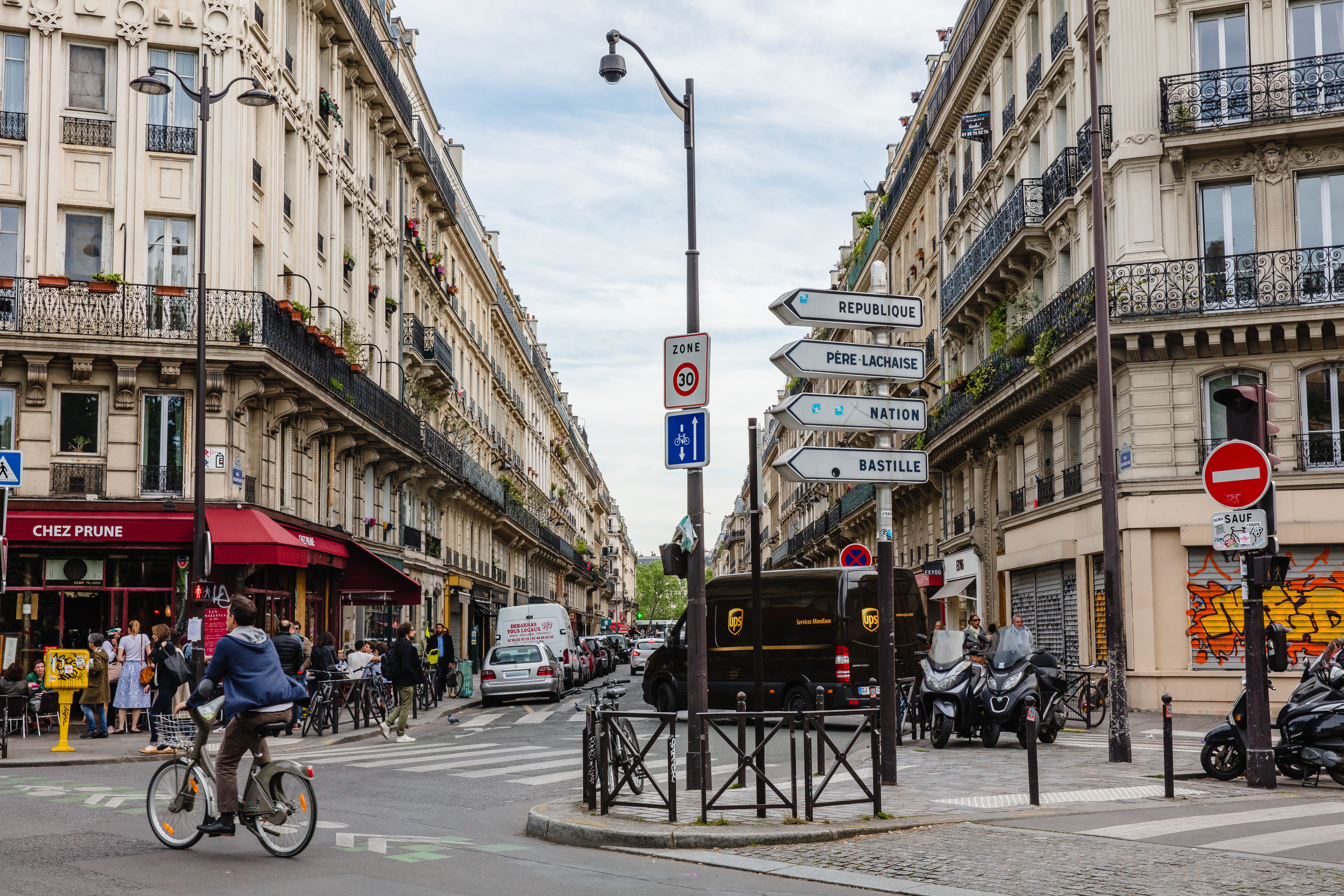 .Falling into the same line of innovative thinking is the concept of MaaS, or Mobility-as-a-Service. Rather than design public transportation and roadways based purely on economic and architectural factors, MaaS features a network of intersecting transportation options including connected driving, public transportation, ride, car or bike-sharing, or a combination of these.
MaaS ecosystems depend on consumer and location data to make them user-oriented and adaptable to fast-changing regulations. They are designed according to the specific needs of the users (including cyclists), which can result in greater comfort and safety. For example, in Amsterdam where it's estimated that sixty percent of inner-city trips are made by bike, the city has made cycling more advantageous, efficient and convenient than traveling by individually owned vehicles.
COVID-19 has already initiated a powerful shift towards a more flexible and sustainable transit system, motivating agencies and urban planners to make mobility less expensive, and more efficient. Intermodal transit that combines bus, rail, subway and bicycles will soon be the norm.
Data gained by urban mobility itself (vehicles generate about 25 gigabytes of data every hour) is at the core of future transportation systems. HERE's location platform, and the data it helps to reveal, can assist urban planners and transit officials in determining which mobility services are best suited to which demographic.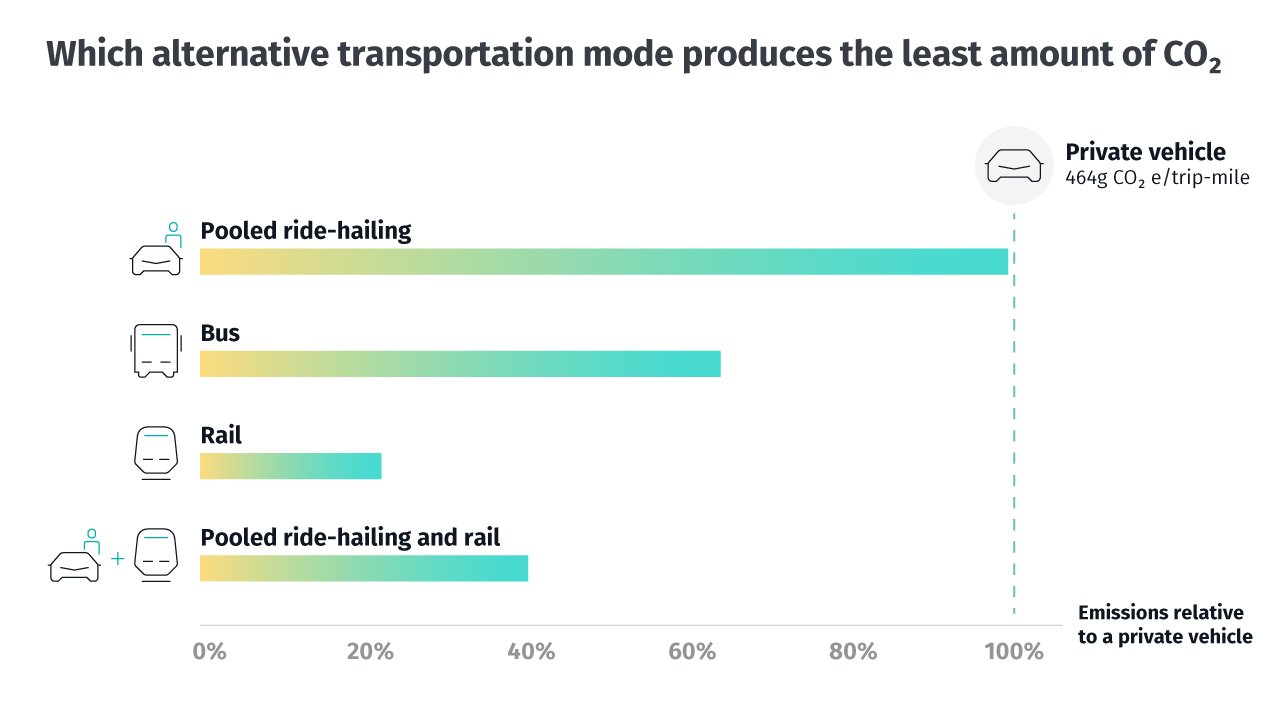 Pollution and CO2
It's everyone's goal: to make cities as close to carbon-neutral as possible. Carbon-neutral, however, doesn't necessarily mean zero CO2 emissions. It means balancing the amount of CO2 contributed via transportation and manufacturing processes with the amount of CO2 that can be negated.
Copenhagen's plan, for example, is to take a proactive approach to climate change by decreasing its overall energy consumption, increasing energy production via carbon-neutral or low-carbon methods (like wind or solar energy), and transitioning from gas-powered urban mobility vehicles to EVs. They set their sight on a twenty percent CO2 reduction by 2015 and carbon neutrality by 2025.
The city reached its first goal by creating a public bike-sharing program, and bike-only bridges to encourage cycling, in addition to other environmentally sound initiatives including an electric bus system. As of 2018, about forty-five percent of the population used a bike to commute to work or school each day.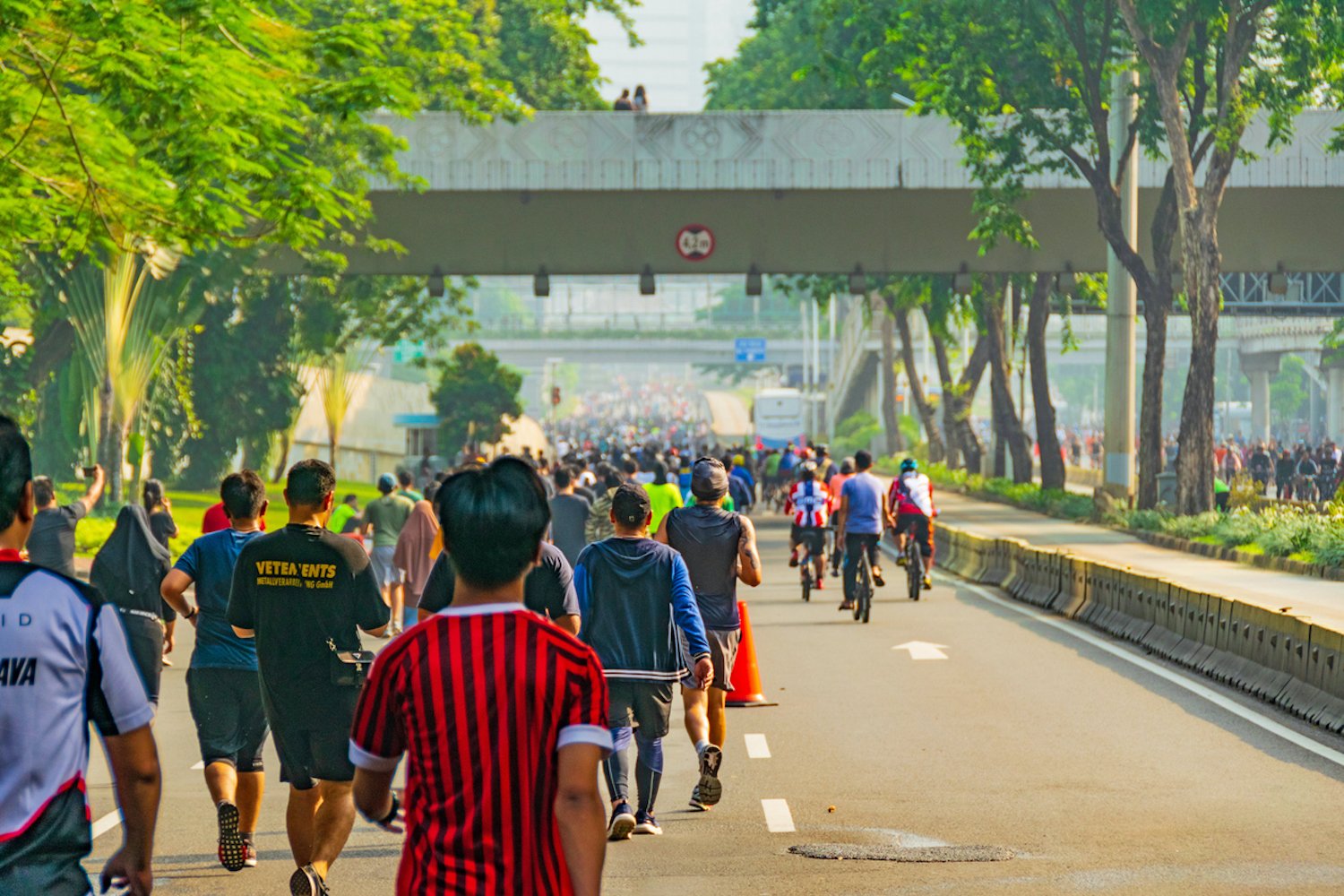 Unfortunately, other cities are finding it more challenging to overcome their pollution-related issues. In August 2019, Indonesian President Joko Widodo said he was moving Jakarta, the capital city, to the island of Borneo. Severe traffic congestion and other urban issues made Jakarta's air quality unliveable for many. Soon after Widodo's announcement, Thailand declared that they were planning to move Bangkok due to similar issues.
While Bangkok and Jakarta's pollution problems were deeply concerning, it's perhaps comforting to know that they were also largely preventable. Implementing green mobility options can help cities combat traffic congestion and pollution-induced issues. Replacing gas-fueled vehicles with electric and shared alternatives like scooters, e-scooters, and bicycles can help bridge the last mile and provide residents with accessible, affordable, and emission-free options.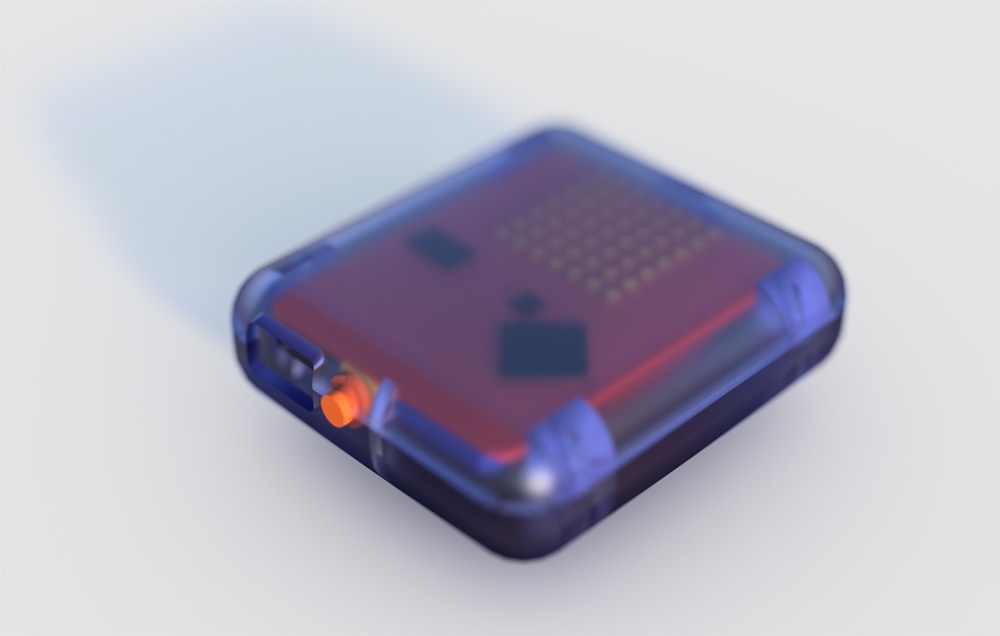 Bicycle boom 2020
Sometimes it takes a major event, like COVID-19, to encourage people to make changes. During the first few months of the pandemic, for example, many transit users gave up subways and buses for bicycles in order to avoid crowds and potential infection.
In New York, their bike-share program called "Citi Bikes", saw a sixty-seven percent increase when compared to 2019 numbers. The same shift occurred in Philadelphia with an increase of 471 percent resulting in the closure of Martin Luther King Jr Drive to motor vehicles. Some cities, like Minneapolis, supported the "bike boom of 2020" by temporarily dedicating streets to pedestrian and cycling traffic.
E-scooter ridership also witnessed a rebirth as urbanites came to view them as a safer alternative to public transit.
Getting used to cycling or scootering in a major urban center can be difficult. There are major hazards to avoid and safety measures to consider. Luckily there are numerous location-enabled devices to help riders avoid everything from construction, traffic and potholes to oblivious drivers and daydreaming pedestrians. The Garmin Edge, for one, offers GPS navigation, performance tracking, and weather forecasting. When connected to Garmin's Varia Smart Lights, it becomes an intelligent safety sensor to help warn cyclists of rear-approaching vehicles.
As we continue to adapt urban mobility options to ever-shifting pandemic regulations and updated environmental targets, location technology will form the foundation of Mobility-as-a-Service (MaaS).
The concept of a single transportation mode that suits everyone is outdated. MaaS, and its data-driven mobility solutions, present the possibility of an endless configuration of intermodal public transit options with cycling, scootering, and bicycle sharing at its core.
It's time to explore greener transportation options with HERE Urban Mobility.
Sign up for our newsletter
Why sign up:
Latest offers and discounts
Tailored content delivered weekly
Exclusive events
One click to unsubscribe