The unstealable bike that's powered by location tech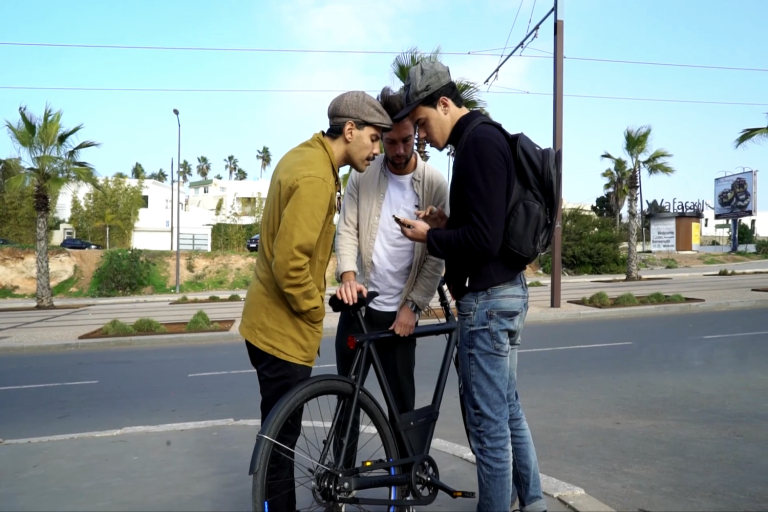 Globally, millions of bikes are stolen every year, the majority never to be seen again by their owners. But one bike company aims to eradicate that using location technology.
Pandemic-era cycling is booming. Bike sales are up 60% as more and more people take to the streets for socially-distanced commuting and exercise.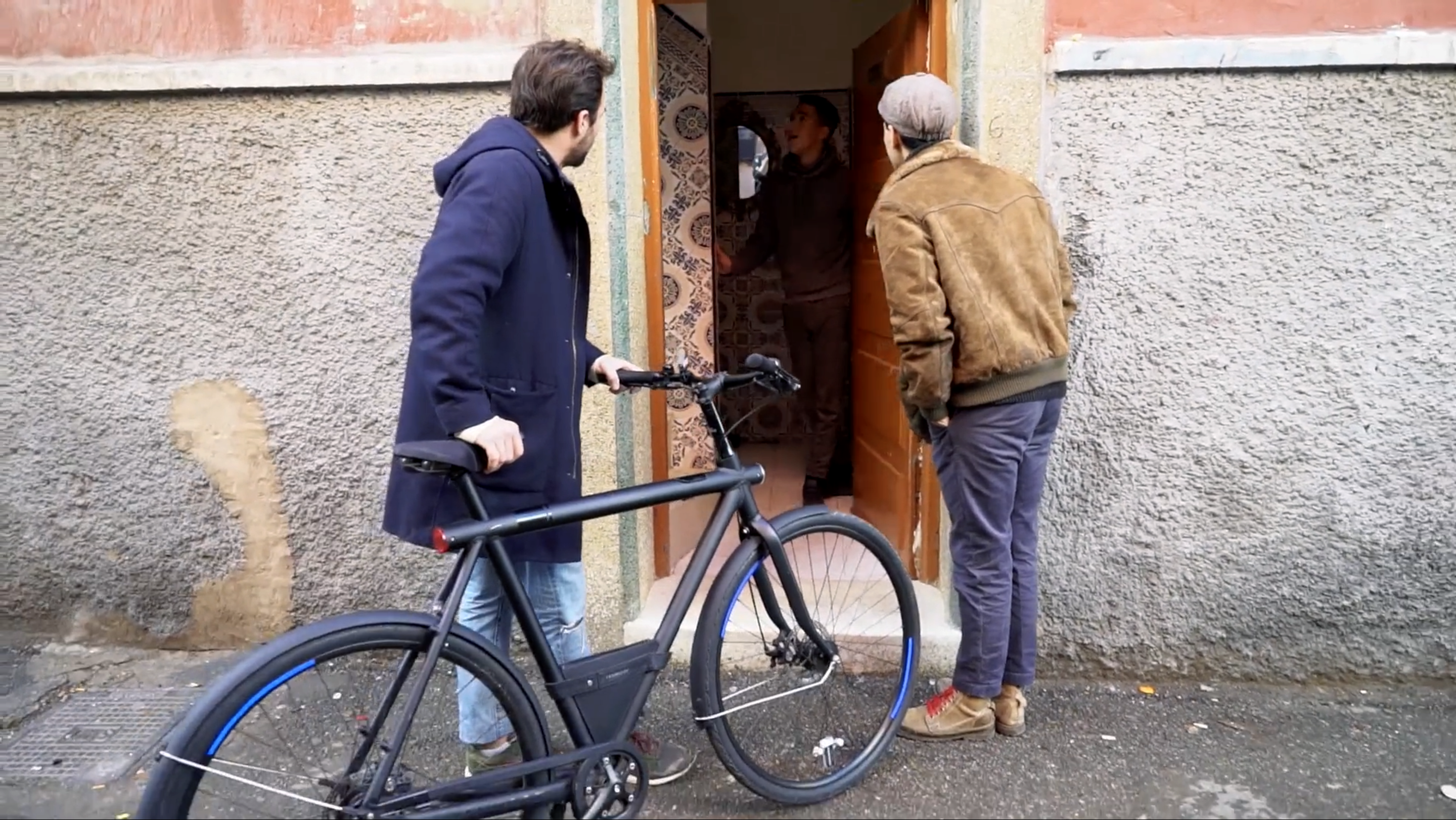 But for the keen cyclist, danger lurks around every corner: thieves ready to relinquish them of their beloved wheels. According to BikeRegister, a UK cycling anti-theft database, bike theft increased 48% in June 2020 compared to the same period in 2019. Across Europe's five largest countries (Germany, the UK, Spain, Italy, and France), that equates to about three million bikes stolen every year.
"VanMoof bikes just aren't worth stealing." – Taco Carlier, co-founder, VanMoof
"You just feel completely powerless, that's the worst thing," said Taco Carlier, co-founder of Dutch bike maker VanMoof. "If you bike every day, losing your bike is like losing a limb… and there's absolutely nothing you can do about it. There's no trail you can follow, and the police just can't help you."
Not only is VanMoof bringing the design of the classic Dutch bike into the 21st century, but it's also aiming to eradicate the theft of them through the integration of location technology throughout the bike's frame. The technology also includes real-time tamper detection and remote lockdown.
"All of these developments are raising awareness that VanMoof bikes just aren't worth stealing," adds Carlier.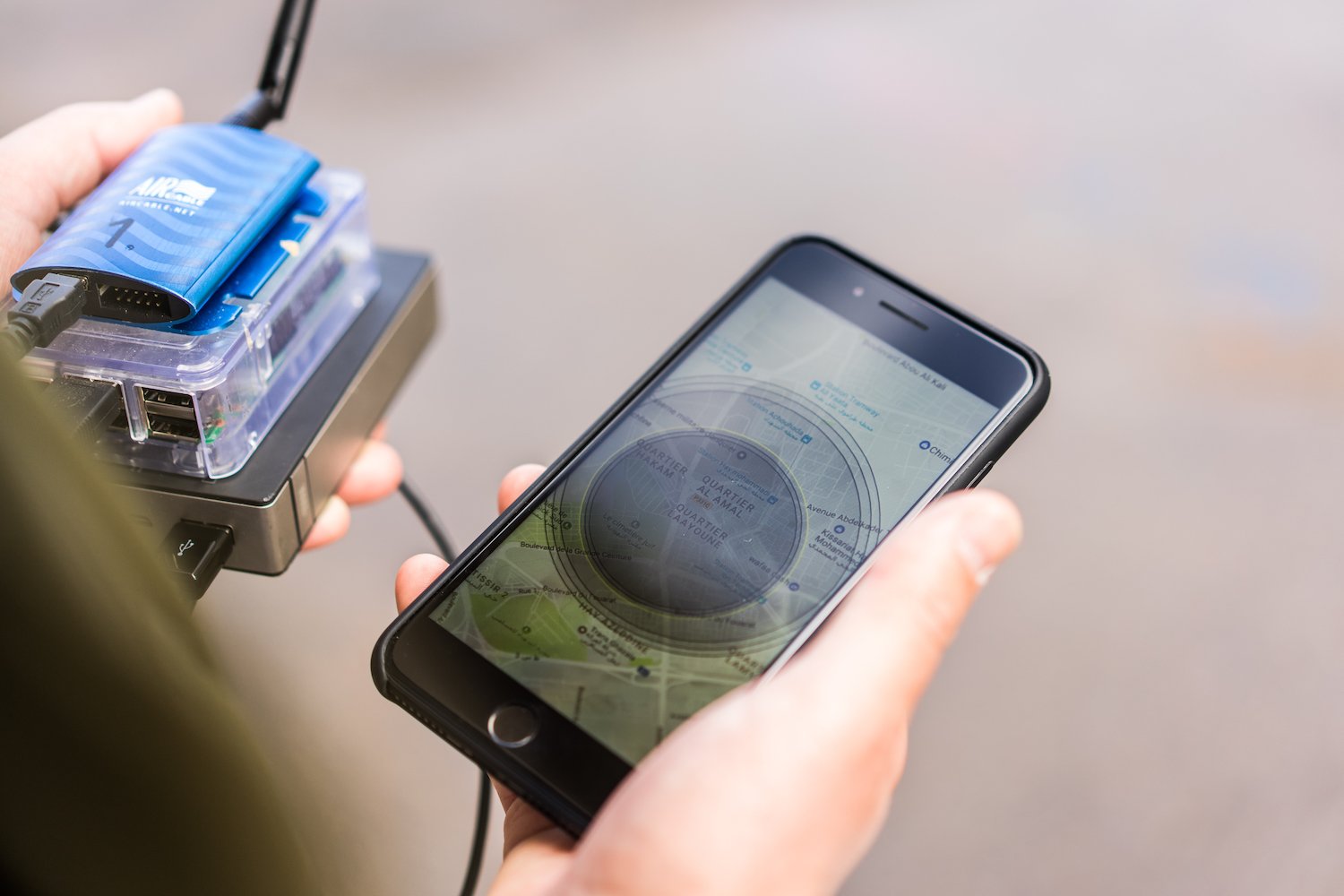 Too smart to steal
Each bike has a Vodafone SIM integrated into its frame, providing a continuous connection. Even if the frame number has been rubbed off, the bike is still traceable from a smartphone app. If your bike goes missing, simply report it as stolen in the VanMoof app and the company's team of "bike hunters" will spring into action to find it.
And they make a bold promise: if they don't recover it within two weeks, they'll replace it. To date, they have recovered 70% of stolen VanMoof bikes within two weeks (to the European average of 4% of stolen bikes being recovered by authorities).
But this connected technology goes beyond simply protecting bike owners against thieves. It could actually make urban cycling safer.
Carlier says: "Connectivity means we can monitor distance covered, send service alerts, or lock the bike remotely. Things become even more interesting when we mesh this data with other transport data. If we can map the routes of thousands of cyclists, could we help urban planners develop better cycling infrastructure?"
VanMoof uses Vodafone's IoT platform to handle the tracking functionality. The technology is similar to Vodafone's consumer offering, V by Vodafone, which allows customers to place a tracker in their belongings and monitor them from their smartphones, from your handbag to a dog collar.
"V by Vodafone is a new and easy way for our customers to connect devices and keep the things they care about safe and secure," said Glafkos Persianis, consumer director, Vodafone UK.
Maxim Ilkov, Vodafone Germany's senior business development manager for connected mobility and innovation, told HERE360: "[Vodafone's] Edge Cloud can help to reduce the latency and thereby achieve real-time communication."
VanMoof's bikes can be tracked with incredible accuracy, both indoors and out, anywhere in the world.
Vodafone Germany and HERE Technologies have a strategic partnership to provide mapping and location services for autonomous vehicles and smart cities.
Find out more about how HERE Tracking could improve your business and bolster the customer experience.
**HERE360 interviewed Maxim Ilkov on November 19th, 2020
Sign up for our newsletter
Why sign up:
Latest offers and discounts
Tailored content delivered weekly
Exclusive events
One click to unsubscribe