Preparing our streets for the car-bike hybrid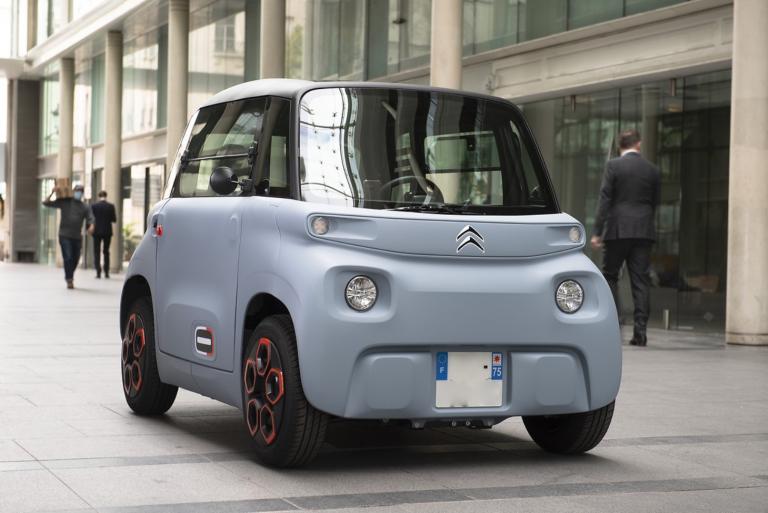 Urban mobility is changing, and a whole host of vehicles like nothing you have seen before are cropping up as a result.
Is it a car, is it a bike? The answer, in the case of Canyon's Podbike, is both. The vehicle runs on pedal power, just like a bike, but it has four wheels and a totally enclosed exterior to protect against the weather. It can also go fast enough to behave just like a car on some streets but is compact enough to fit onto a bicycle lane. There is space at the back for either a passenger or storage space.
While it looks like a car, the Canyon Future Mobility Concept, or Podbike,
is powered by the user pedaling.
Canyon has described the Podbike as "a unique vision for the future of urban mobility" and it is easy to see why. Priced between three and five thousand euros and available in a selection of European countries, it offers a forward-looking and affordable approach to getting around in the city.
And the Podbike is not the only vehicle of its kind out there. Add the Citroën Ami – an electric two-seater designed for urban navigation – to the picture, and our city streets are starting to look quite different. The Ami is classed as a quadricycle, meaning it can be driven around cities by anyone over 16 without requiring a driving license. Sales started in France before being rolled out to other territories, which may have their own rules about who can drive it. The Ami can reach a speed of 26 miles per hour, so the expectation is that it will primarily use bike lanes. It follows in the footsteps of the Renault Twizy, another two-seater classed as a quadricycle. The Twizy was launched back in 2012 and can be driven in France by anyone over 14.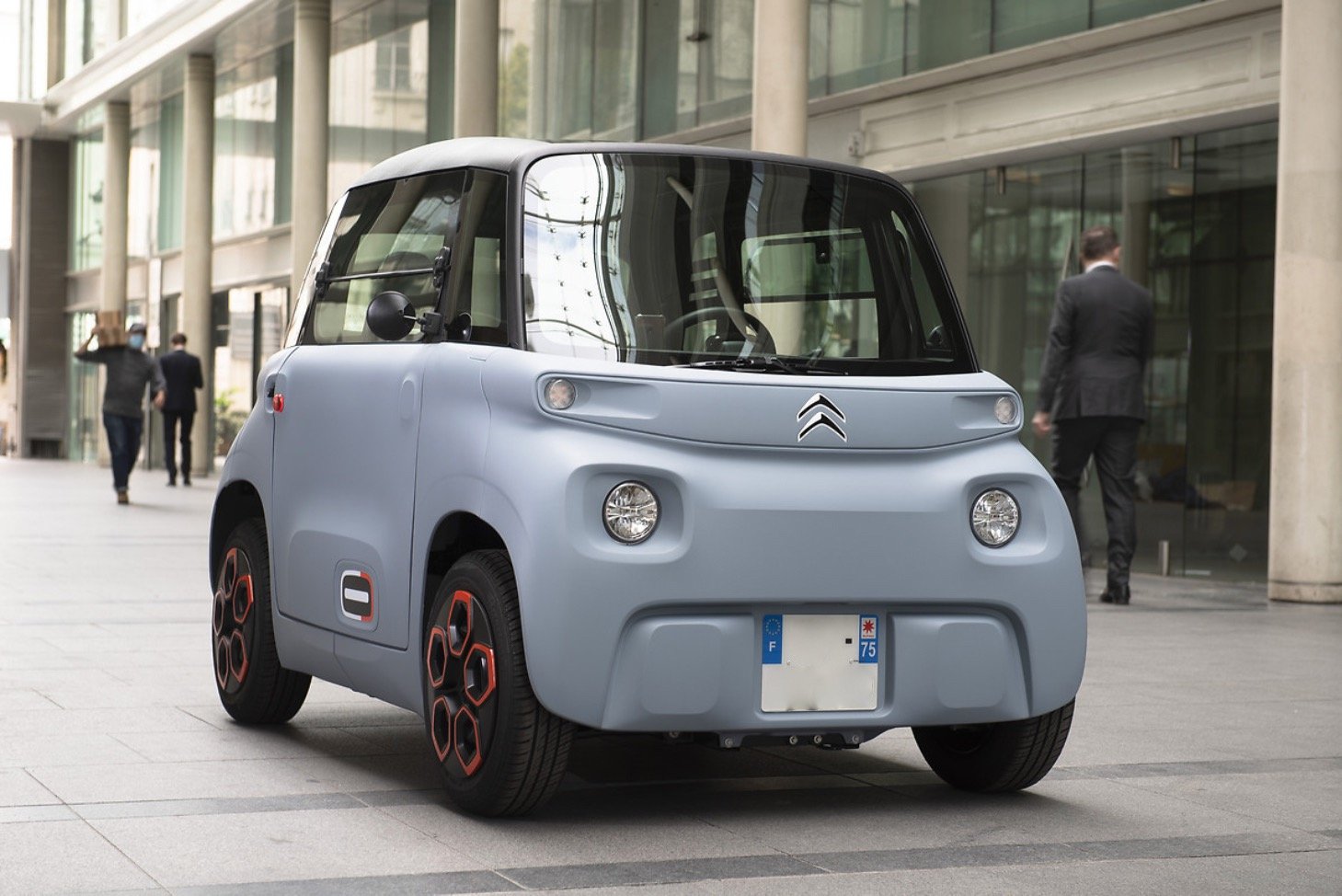 The Citroën Ami is touted as being ideal for short journeys
The business model for these vehicles is also, in some cases, quite a departure from traditional cars or bicycles. Citroën is offering three usage models for the Ami: long-term rental, car-sharing and cash purchase. Rental requires a deposit of €2,644 and monthly payments of €19.99. Through a car-sharing scheme Free2Move, Citroën's parent firm the PSA Group's offering, subscribers can drive the Ami for 26 cents per minute. To buy, the Ami costs €6,000, and sales are conducted entirely online, with the vehicle delivered to your home or available from a pick-up point.
The explosion of these new vehicles along with a rethinking of how we organize our city centers could lead to many new versions of Domino's Pizza's famous DXP delivery vehicle. It is an opportunity for companies which deliver goods as well as individual transportation users. The DXP was created in 2012, but there is still arguably no perfect delivery vehicle, even with the rise in e-scooters in city centers. It seems likely we will see more tailored vehicles like Arcimoto's Deliverator come onto the market to solve this problem.
Changing the face of our cities
Are these vehicles the shape of things to come and the answer to zero emissions targets, or could they pose a safety risk?
While hundreds of kilometers of bicycle lanes were added to the European network during the COVID-19 pandemic, even a traditional bike is not necessarily safe on roads originally designed for internal combustion engine cars. It seems it will take urban planners and city authorities some time to catch up with these innovations.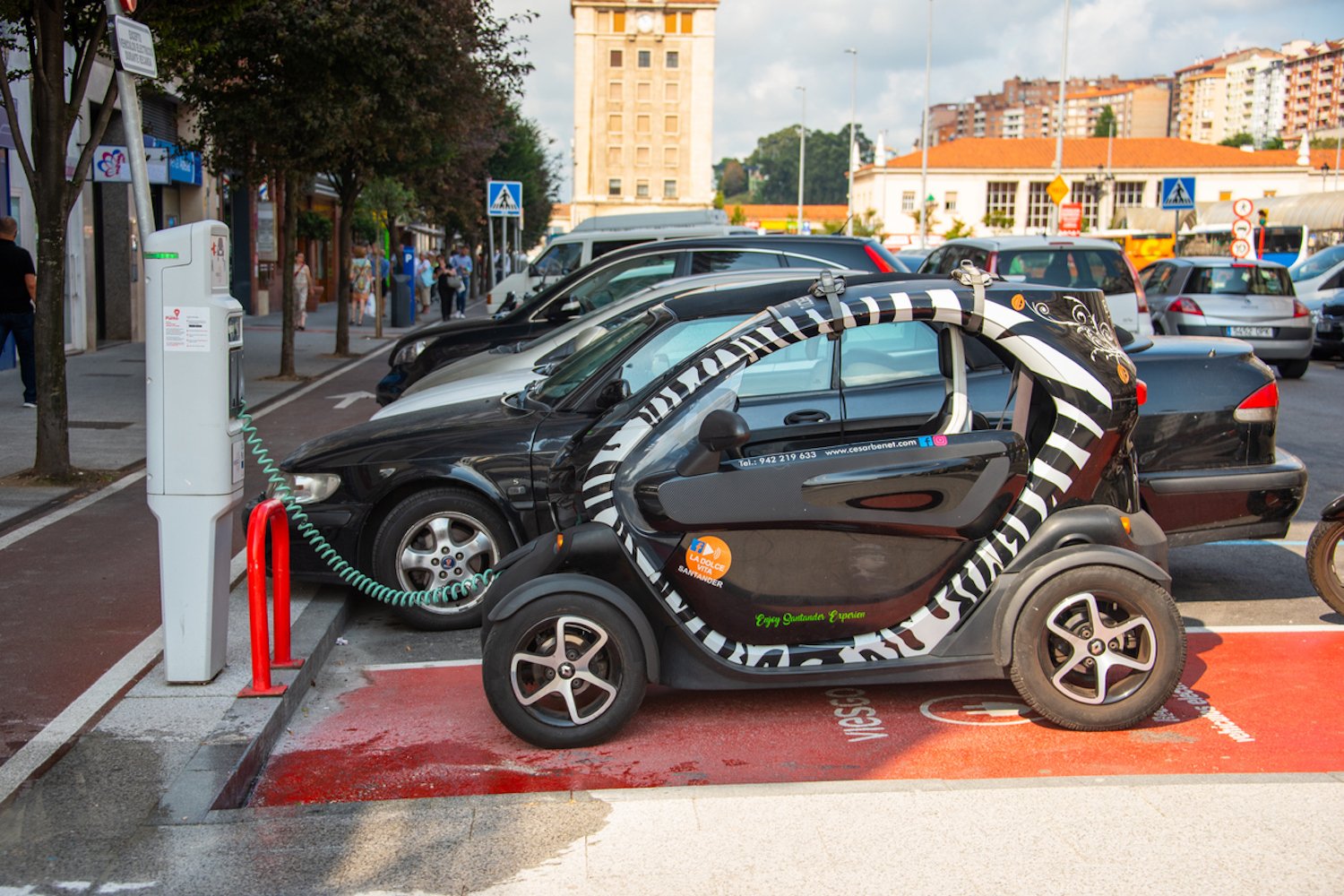 The Renault Twizy was launched eight years ago.
They have come at a time when cities are being radically re-imagined, since social distancing appears to be here to stay and use of public transport across the globe has taken a big hit. At the same time, the car-bike hybrid does at least offer an individual way of traveling, which does not produce emissions like internal combustion engine cars do.
Speaking at Virtual Directions, Cyril Leman, senior manager, product and portfolio marketing at HERE Technologies, said: "It is interesting to see [the increase in bike lanes] as an opportunity to expand the mobility infrastructure by adding different transportation modes – but how can we help bikes ride safely in a city designed for cars?"
To provide an answer to this question, and the question of safely accommodating vehicles which are neither cars nor bikes, location technology is key.
Data such as HERE Maps can be used by urban planners looking to understand the movements of people around cities on any mode of transport. That will have to be put to work as new types of vehicle become increasingly common, both as personal modes of transport and as delivery vehicles.
"Location technology is the underlying framework that will enable an infinite amount of mobility use cases," Cyril said.
Unlock the power of location intelligence with HERE Maps.
Sign up for our newsletter
Why sign up:
Latest offers and discounts
Tailored content delivered weekly
Exclusive events
One click to unsubscribe