Cycling for science: great gadgets to make your ride safer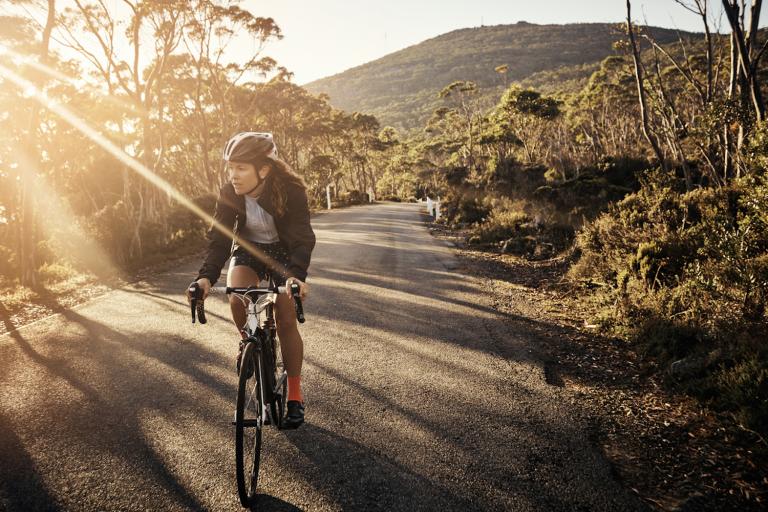 Cycling is booming, and not just because it's one of the best ways to exercise and isolate during COVID-19. These are the latest safety innovations to protect you on the road.
One of the best ways to get around a city, cycling is fast, inexpensive and healthy - and turns a boring commute into an urban adventure.
But cycling in an urban environment also comes with a side serving of danger, from construction lorries and potholes to oblivious drivers and pedestrians.
Thankfully, the repertoire of cycling safety kits these days extends beyond a helmet. These are some of the best high-tech gadgets for cyclists.
The cutting edge   
 
The Garmin Edge is the Swiss Army knife of cycling gadgets. With built-in GPS, it's a navigation system, performance tracker and weather forecaster in one. Connect it to Garmin's range of Varia smart lights and it also becomes an intelligent safety sensor that can warn you of vehicles approaching from behind.
Flow rider   
 
Choose the least polluted route with Plume Labs' Flow 2 air monitor. Small enough to clip to your bike or bag, this small device packs a powerful punch giving you real-time insights into local air pollution straight to your phone.
Hard hat   
 
Swedish protective safety gear company POC has been making some of the safest bike helmets around. Its new Ventral Air Spin NFC takes that to the next level. The Ventral contains a Near Field Communication (NFC) chip that's built into the helmet and contains vital health data. The idea is, if you're involved in a crash and unconscious, first responders can scan the chip to receive important medical information like blood type, allergies and existing health conditions. POC has also been working with Volvo Cars and Ericsson on a prototype connected helmet that gives car drivers and bike riders better awareness of each other.
Appy travel
Having witnessed a fatal accident involving a cyclist and a construction truck in London, Josh Edet decided there needed to be better communication between road users. So he created an app. Cycle Safety Technology uses GPS data to allow both cyclists and drivers to see one another on a map, providing alerts if either gets too close to the other. It works in all weather conditions and costs less than $1 a month.
Airbag for life   
 
We all know that cycling without a helmet isn't a good idea. In New York, for instance, 97% of cyclists who died weren't wearing one. Yet, more than half of people still don't put one on. This problem inspired Swedish company Hövding to make the world's first airbag for cyclists, which you wear around your neck like a scarf. Its latest version inflates in 0.1 seconds if it detects an accident and is said to be eight times safer than wearing a helmet.
Gone cycling
Beacon is a new innovation from Strava that lets loved ones know where you are in real-time on a map. "Let's say it's 3:30, you said you'd be home at 3:00 and you're not moving towards home," said Ethan Hollinshead, senior product manager at Strava. "That's a good indication that they should reach out to you and see what's up. Maybe you stopped for a coffee, or maybe you got a flat tire. Where it's really designed to help the cyclist or runner is in that peace of mind scenario – to keep people from unnecessarily worrying about you."
Light the way   
 
The Zackees Turn Signal Gloves are the brainchild of a Google engineer who wanted to "alleviate my own personal fear of not being seen while riding". His idea: adding turn lights to cycling gloves. This allows the cyclist to alert other road users of any changes in direction and are activated by simply pressing your thumb against your index finger.
Discover how precise location technology from HERE can help make journeys faster, smarter and safer.
Sign up for our newsletter
Why sign up:
Latest offers and discounts
Tailored content delivered weekly
Exclusive events
One click to unsubscribe