Getting from A to B in the new normal
Precise location technology has never been so important to help us move around towns and cities more easily, says Cyril Leman, HERE Technologies Lead of Automotive Product Marketing.
Urban mobility has been high on the agenda during the COVID-19 pandemic, as towns and cities worldwide have been radically transformed. With the rise of Mobility as a Service (MaaS), many of these changes have been on the cards for a long time. And in a world where an increasing number of people live in cities, city planners have made a concerted effort to integrate different modes of transport together for a seamless experience.
At the same time, pressure to reduce emissions has led emphasis away from the car and towards other options such as cycling. These changes have been accelerated at a time when mass forms of transport have also been off-limits. The pandemic created a need for individual forms of transport, including cycling, but has arguably made weaning people off cars even more challenging.
"The entire mobility system has been impacted by COVID-19," said Cyril Leman, Lead of Automotive Product Marketing at HERE Technologies. "The question for most people was how do I keep moving around in an environment where contactless, safe mobility is becoming a must?" Some cities have solved that by betting on the bike, such as Bogotá, where an 84km emergency bike network was created to help emergency workers get around the city. Others, including London, have used the pandemic as an opportunity to reduce traffic and emissions by creating car-free zones.In many cases, cities have reacted in a way which has accelerated or confirmed existing trends - including MaaS.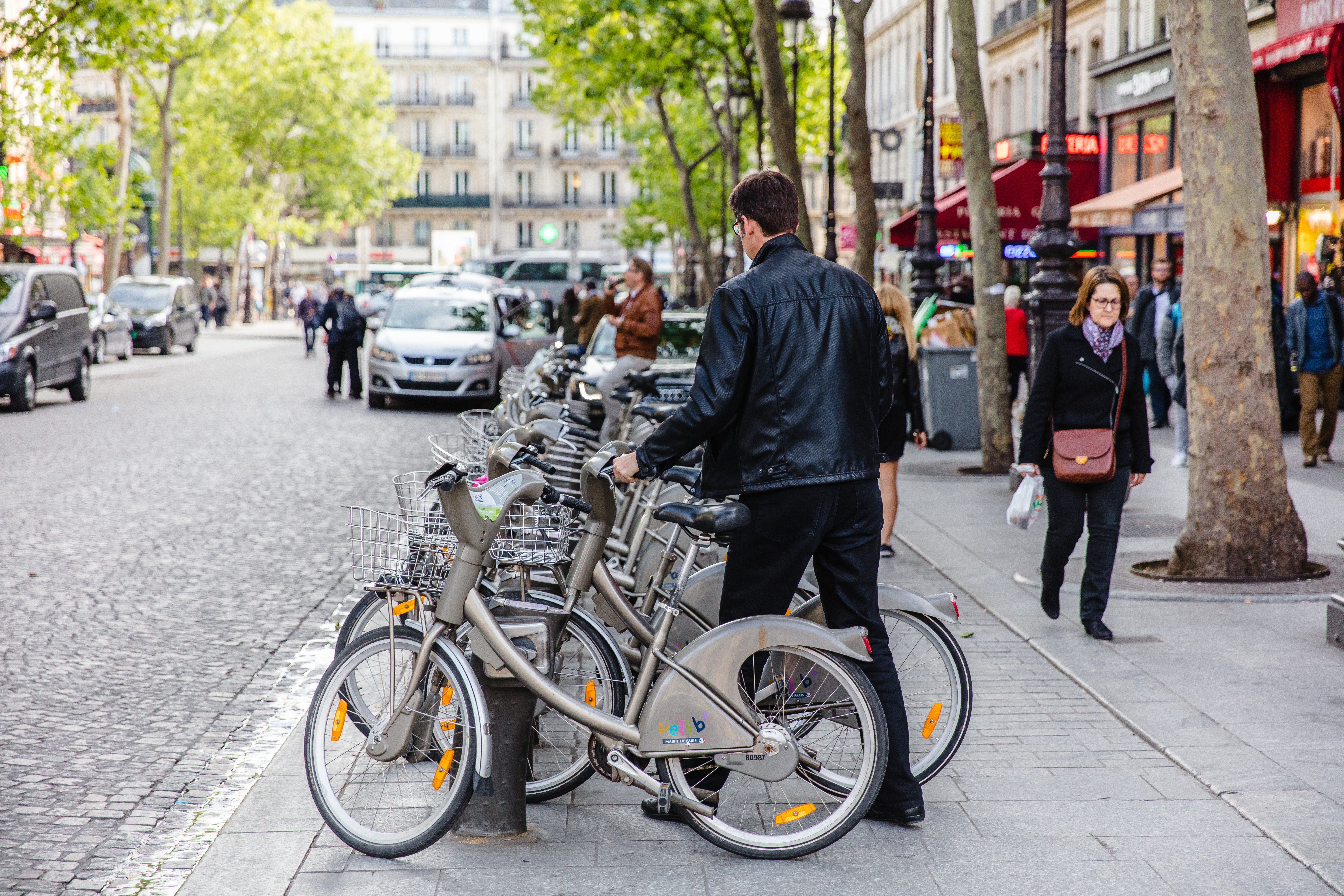 Bicycle sharing programs and bike lane allowances have received a rise in use due to the impact of the COVID-19 pandemic. City planners around the world are rethinking how streets can best serve their citizens while keeping the economy going.
The crisis also presented a challenge for the still fragile business models of disrupters in the transport sector, such as Uber. With fewer people moving around, one option has been to use routing technology to find ways of carrying goods or parcels as well as people on the same trip, making each journey more efficient. As Cyril explained, the mobility sector is adapting to the challenge. "If we can't move people to the world anymore, then we can move the world to people," he said.
This quick reaction to the challenges of COVID-19, is typical in a sector which has been undergoing transformation for a long time. The old days of using just one mode of transport to get around are giving way to a much more flexible approach. "How do we move from a single form of transportation to an intermodal journey: this is what is being defined under MaaS," he said.
Challenges and solutions
The idea that you can use a single digital application to access different modes of transport, and plan, book and execute a realistic journey combining them is certainly appealing. However, MaaS has not had an easy road to success. One challenge is that it depends on policymakers such as transport agencies and municipalities embracing the technology, which they are not always happy to do.
In Helsinki, for example, local transit agency HSL prefers that riders use its own app instead of an external MaaS platform. This is where HERE's location-led data can help. "For instance we can provide visualization and analytics tools, which you can supply to the authorities to show you are conforming to the rules," Leman said. Another stumbling block is that many users choose MaaS platforms to plan their journey, but when it comes to booking it – usually the profitable part – they go elsewhere.
For Cyril, the key to overcoming this is to improve the user experience. "Providing a frictionless experience and really supporting mobility as a service provider to plan an efficient journey for the end-user is a must-have, and this is where we can help the mobility ecosystems to come together," he said.
Flow modeling can in turn help transport authorities better understand the way people move around cities and towns, and further improve the user experience.One outcome of the pandemic is that many municipal authorities and states have incurred huge debt at exactly the time there are calls to invest in new transport infrastructure and innovations.
However, while the dream of using one application to plan, book and execute your journey at a local and then an international level is still some way off, the nascent MaaS market is showing signs of healthy activity, including mergers and acquisitions. Recent announcements include the granting of Paris' coveted e-scooter license to Uber-backed scooter startup Lime and European competitors Tier and Dott.Leman said the public sector should look to this thriving private sector for answers. Public private partnerships can help prevent one single private company from taking over the overall mobility ecosystem. They are expected to boost the uptake of shared mobility services – but this will require open data policies and support from policymakers if it is going to happen.
"It is the right moment for the public sector to start looking at private companies to see how these can be combined in one mobility ecosystem which will provide value for the end-user, as well as value for the city, and for the private company," he said.
Sign up for our newsletter
Why sign up:
Latest offers and discounts
Tailored content delivered weekly
Exclusive events
One click to unsubscribe