Thanks to connected driving, all these things are possible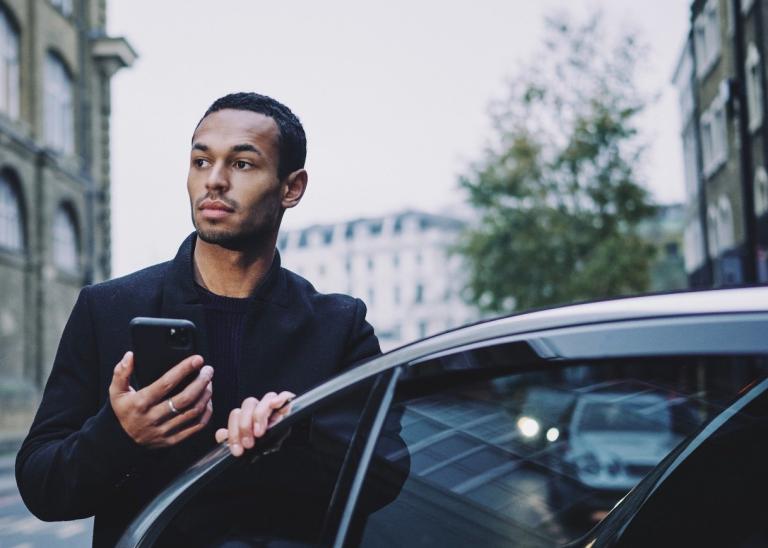 Fully autonomous vehicles might not be with us yet, but cars are becoming more connected. Find out what they can do and how they are paving the way for automation.
Connected devices are altering the world around us, making it smarter, more efficient and safer.
The world of driving is no different. Connected cars can help you to avoid obstacles, reduce risks on the road and make the driving experience more enjoyable.
While the true self-driving car might be some way off from becoming a mainstream reality, most of us have used some form of advanced driver-assistance systems (ADAS) in our vehicles, for example with lane discipline. We might not think of these as being autonomous cars exactly, but they certainly take the burden off the driver and make the journey easier and smoother.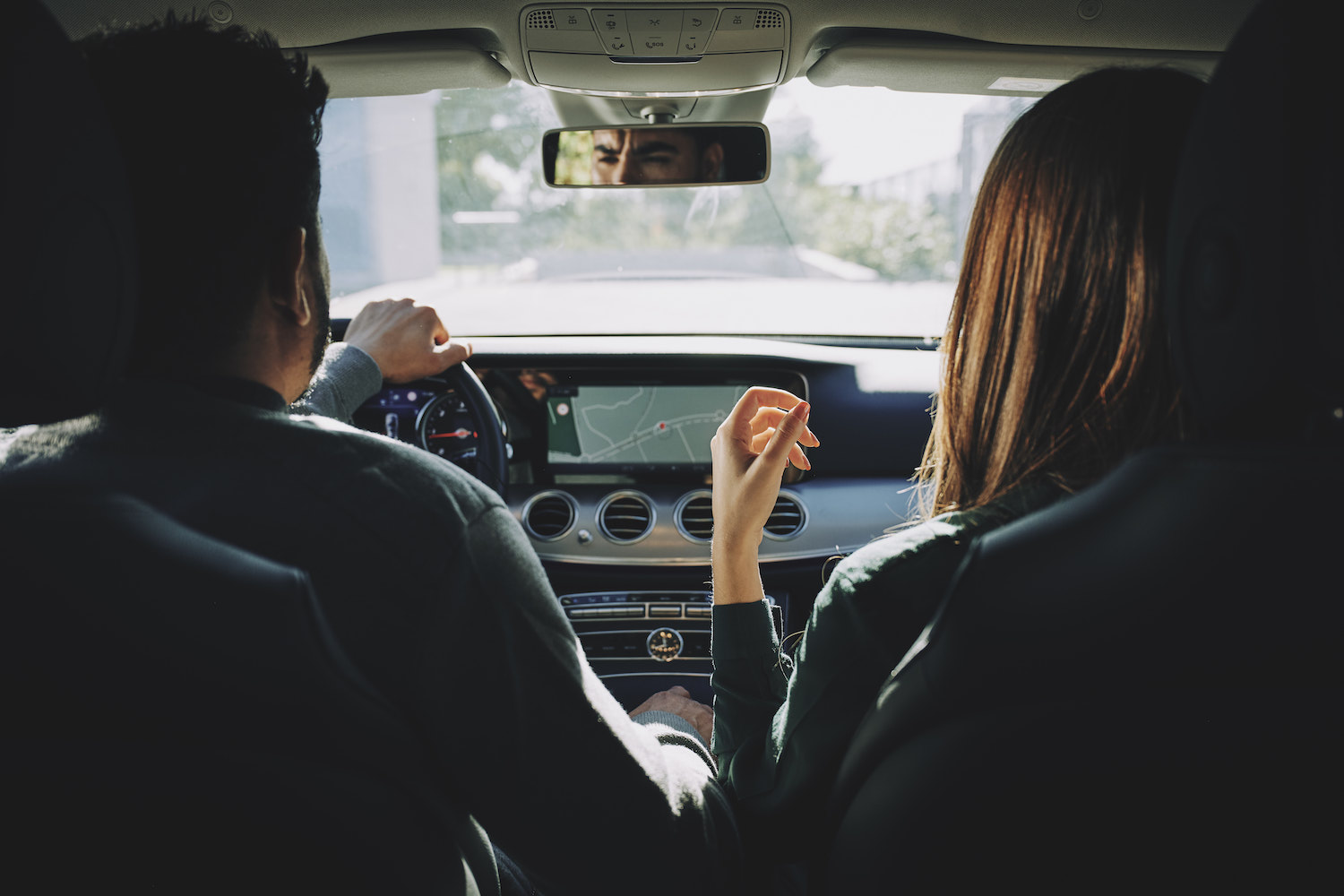 What is a connected car?
A connected car has its own connection to the internet, usually via a wireless local area network (WLAN) that allows the car to share internet access and data with other devices inside and outside the car. It is part of the Internet of Things, where devices can share information.
This technology has been welcomed by the automotive industry and can help it move forward. Consumers are used to all their devices being connected and have come to expect personalized digital experiences and remote connections.
This is one of six trends transforming the automotive industry that HERE has identified. Consumers want the CASE car of the future: connected, automated, shared and electric. As the car evolves into a data exchange point, more services will develop that can bring that dream closer. They range from safety features to infotainment options.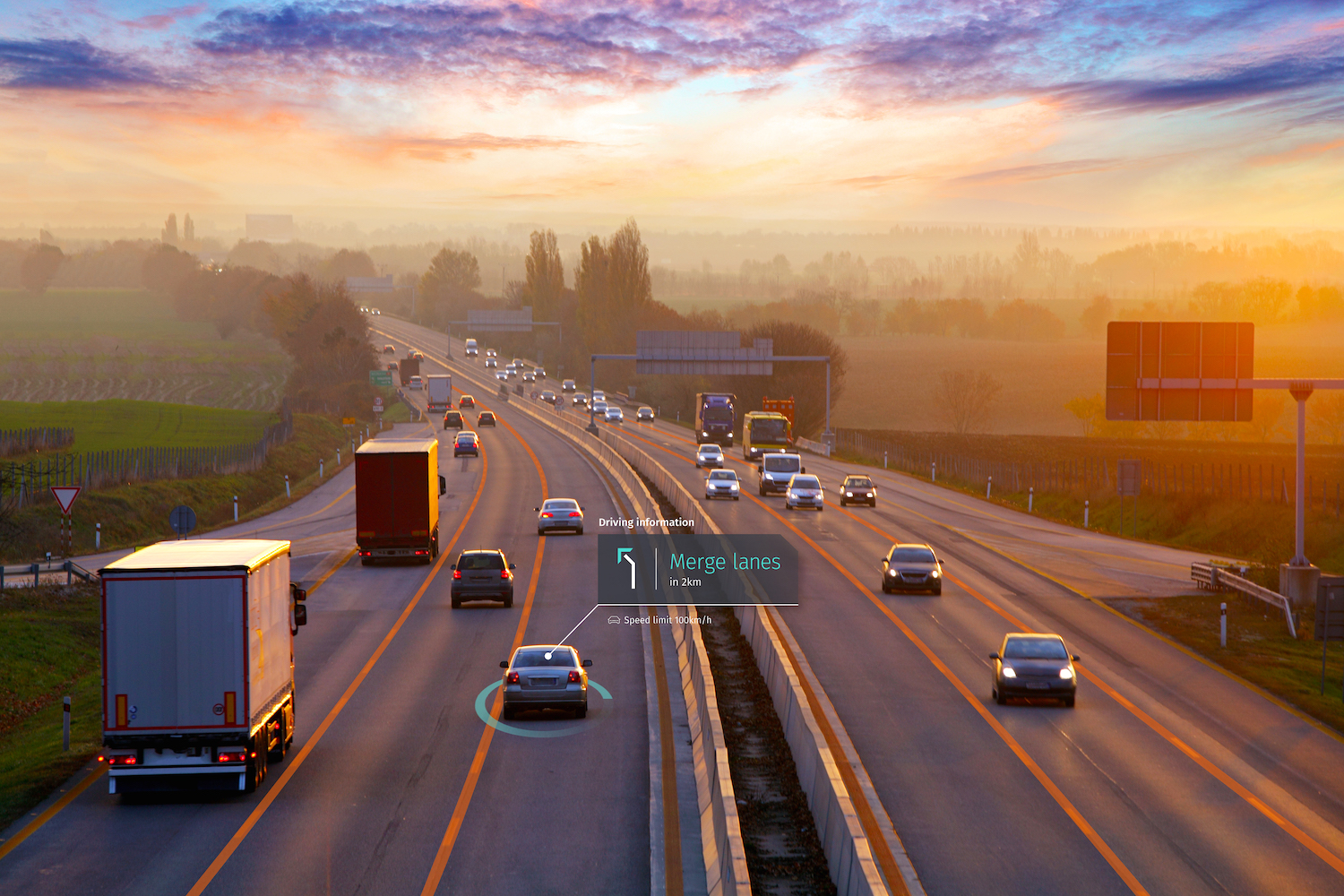 In some ways, ADAS is the road to full automation. The ADAS market will be worth US$270billion by 2030, as rapid growth is expected. Cars will gradually adopt automation tools of this kind long before truly autonomous vehicles become the norm.
Connected cars can get us the information we need through a cellular signal, even when the driver cannot see because of fog or a curve in the road. Car data makes services such as highly detailed area maps, traffic-aware routing, road hazard warnings and parking availability possible – with more capabilities on the horizon.
You can find a range of external sensors in the modern car. As tech components grow cheaper, better, faster, stronger – and as those features prove to make for better and safer driving experiences – we can expect to see them become standard equipment.
Power in numbers
The collective experience of millions of sensor-equipped vehicles on the road has been dubbed the wisdom of the car crowd. It can be harnessed in many ways for the greater good. One company using this data to improve its service is Coyote, a long-term HERE partner. Members of its services give feedback on the conditions they encounter on the roads.
This information then goes out to other members, making for a highly accurate, real-time source of information. That anonymized data is available on HERE Marketplace where it will no doubt get used to create new connected car services in the future.
Shared vehicles such as MOIA are becoming more popular as a sustainable way of traveling around cities. These bring people together and depend on optimized routing and sophisticated navigation to get around efficiently.
Perhaps the best way of thinking about modes of transportation now is that it is about choices that affect the whole community. From ride-sharing to using car data to make roads safer, connected cars can improve the roads for the masses rather than just each individual driver.
Getting around
Probably the tool drivers are most familiar with inside connected cars is navigation. HERE Navigation On Demand, launched in 2019, is a market-ready framework that can add connected services and navigation to any vehicle.
It is a software-as-a-service solution for OEMs and Tier 1 suppliers that's ready to be integrated into infotainment systems. Not only can tools of this kind make life easier for consumers, but they offer a potential new revenue stream for car manufacturers as well.
Many of us are so used to sophisticated navigation tools inside our vehicles now, that it is easy to forget they are there. But when things go wrong with navigation systems that are not up-to-date or adapted to your vehicle's unique features, you will know about it. Bridges have collapsed, for example, when a truck is too heavy for the bridge it is trying to cross. With customizable navigation systems – such as HERE Fleet Management – fleet managers and drivers can rest assured that their telematics and GPS will provide accurate turn-by-turn direction to roads, bridges and neighborhoods designed to support their trucks specifically.
As cars become more sophisticated in the future, the maps they will use to navigate the world will become more advanced too. HERE has worked with manufacturers including Daimler on the kind of high-definition mapping which will power autonomous vehicles in the future. HERE HD Live Map uses intelligent sensor data to help a self-driving car understand its precise positioning, plan beyond sensor visibility, possess contextual awareness of its environment and have local knowledge of the road rules.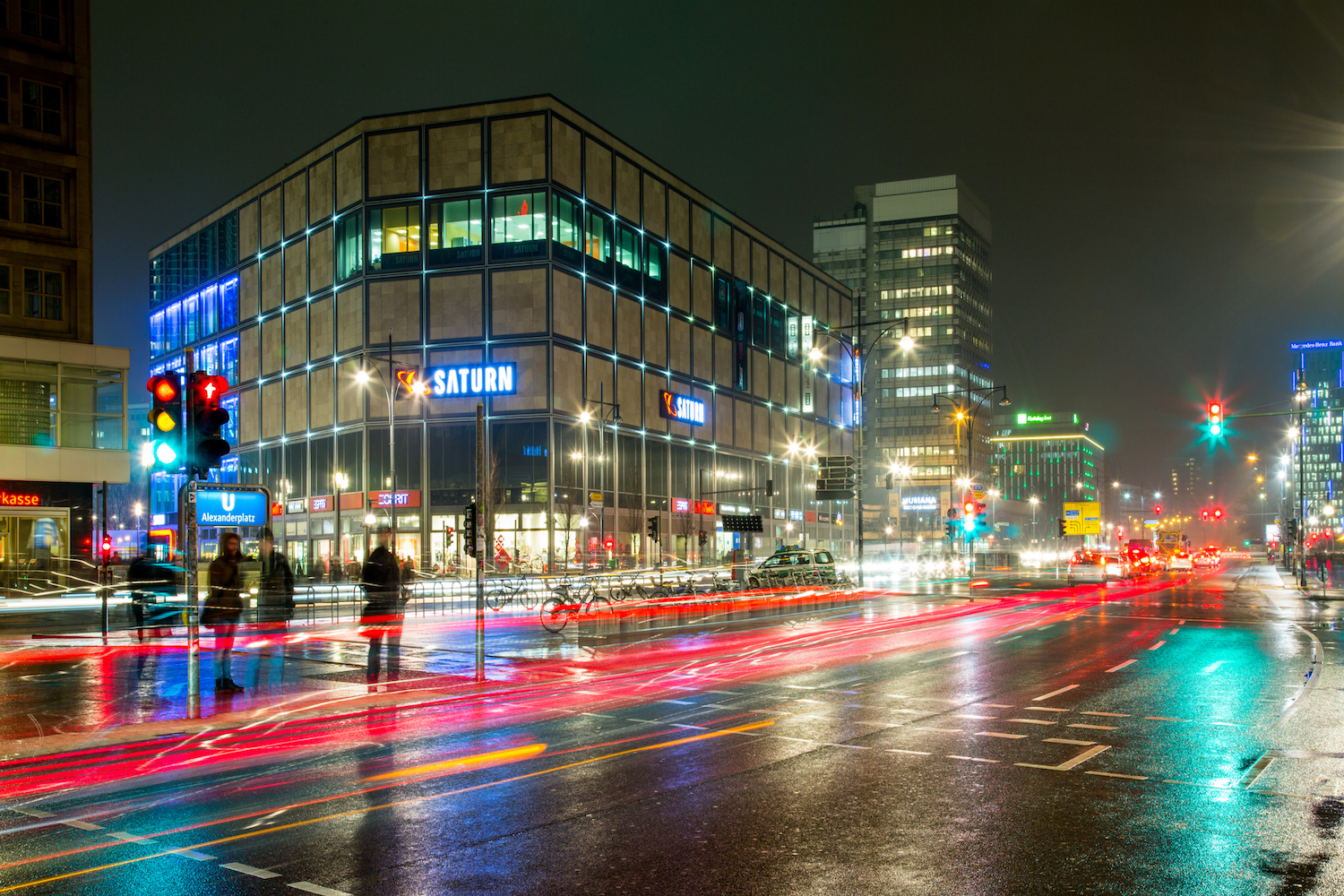 How connected cars work for us
ADAS technology has an almost unlimited number of uses. Improved safety is one of the key areas drivers can benefit from, and that has become particularly critical at night when crashes have increased. The exact reason is not known, but it seems likely that our 24-hour lifestyle means more people are on the roads at all times.
As eCommerce has increased, so have deliveries, and the need to keep all those drivers safe while they bring our packages to us has become critical. The dreyev road safety app acts as a virtual passenger, coaching delivery drivers as they go in a bid to avoid crashes.
HERE Live Sense SDK gives drivers in commercial fleets a greater awareness of hazards on the road. For fleet managers, this software could help them reduce the annual 20% crash rate for commercial fleets that costs US businesses more than US$60 billion in lost revenue annually.
One of the biggest frustrations for drivers everywhere is being stuck in traffic. Tools such as HERE Traffic can help fleets and individuals avoid congested areas, making the experience not only faster but also more enjoyable.
When combined with the low latency of 5G and multi-edge computing, connected cars could warn each other of obstacles ahead, even when these are not visible to the driver. The incredibly fast speeds that will be possible make the safety gains compelling.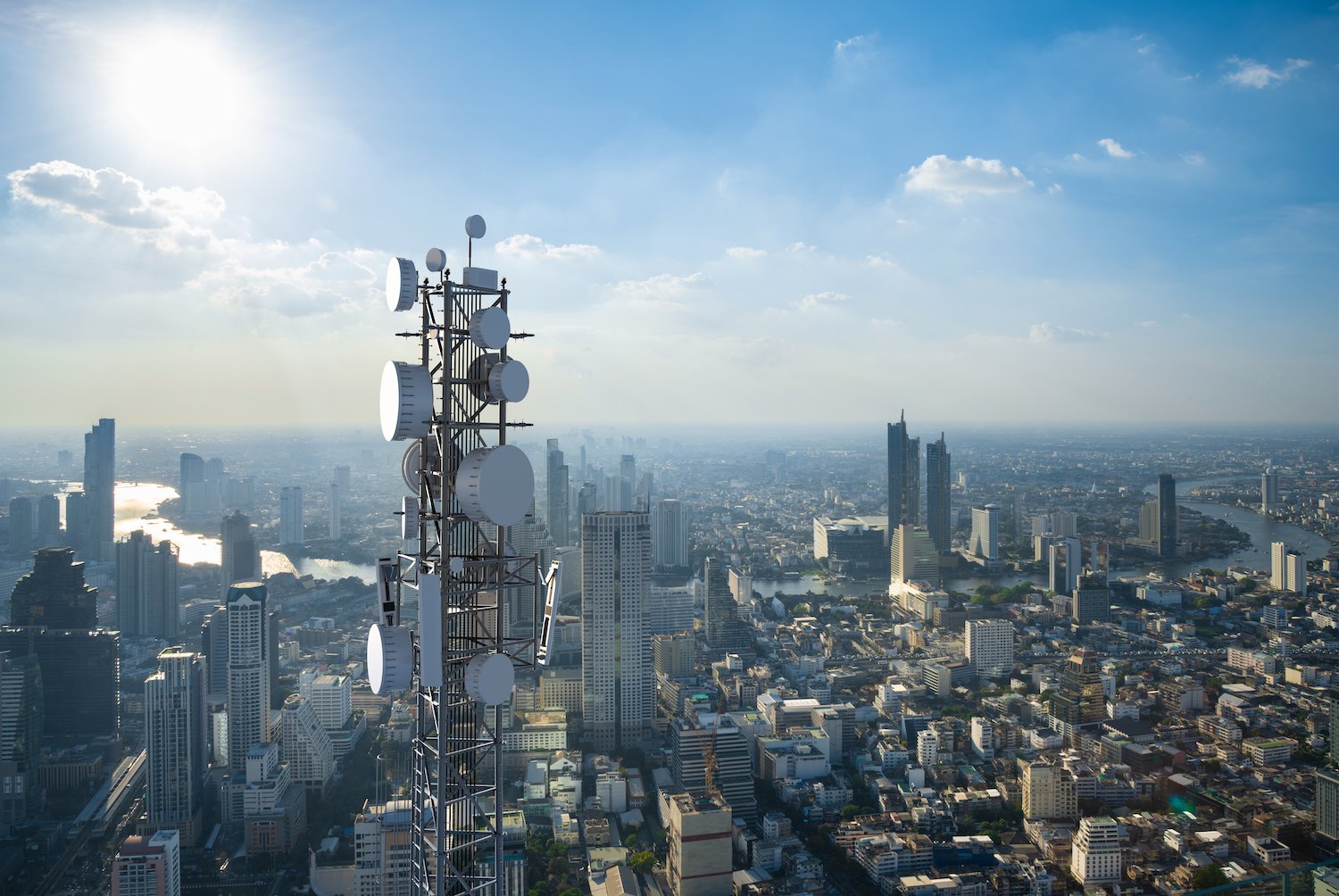 They can also reduce distracted driving as one experiment revealed.
But connected cars are not only good at protecting drivers from crashes. Drivers and passengers can also receive alerts showing them where local amenities are, play games or watch television. This opportunity will only increase as cars become more autonomous in the future. Vehicles of this kind can become another space for advertisers, too.
The growth of this technology is a chance for ever-more precise location marketing in the hyper-targeted 5G era. In-car retail and holographic personal shoppers have even been predicted by some experts.
Much as we use our voices to control other connected devices, in-car voice control will soon be the more convenient way to operate your vehicle.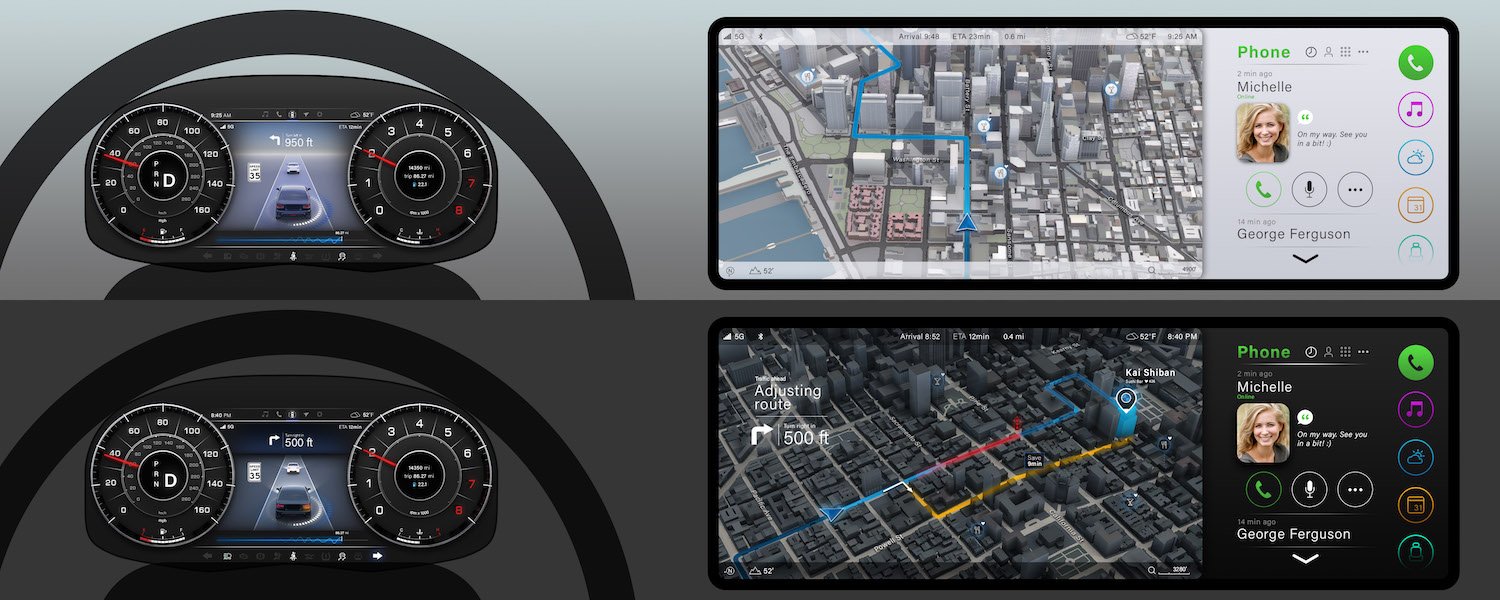 Together is better
The inside of tomorrow's connected car could look very different than what we are used to. That was brought to life by a collaboration between HERE and games engine Unity to create the LUXIA, the next generation of in-vehicle entertainment and navigation.
Partnerships of this kind have created exciting and groundbreaking new capabilities for connected cars. Another pairing between HERE and INRIX aims to increase connected services coverage and quality in the automotive sector in more than 50 countries.
HERE has a long history of teaming up with some of the biggest names in the automotive industry to develop ADAS features, as this pairing with Jaguar Land Rover in 2015 showed.
Meanwhile, Cerence, a HERE partner, is combining HERE Location Services with AI to find new ways of connecting with their specific customer base.
Lynk & Co collaborated with HERE to take the pain out of parking. In an effort to make parking more efficient, reduce congestion caused by spot seekers, and cut back on overall driver stress, Lynk & Co implemented the HERE Parking API into each of their car subscription vehicles. The system guides drivers to the nearest available space, and can even compare the price of different parking options.
Electric dreams
While all this is going on, electric vehicles (EVs) look set to take over the world as their sales grow globally all the time. This is led by innovation in the sector combined with government incentives.
Technology can help solve some of the obstacles to replacing traditional vehicles with EV fleets and personal cars. Fears about battery range and finding charging stations can hold customers back from investing in EVs. Providing accurate information about charging stations and helping customers plan their trips without worrying about charging are important drivers to increase EV adoption.
HERE EV Charge Points connect the EV driver to that information, addressing some of that range anxiety and taking the uncertainty out of each journey.
And let's not forget about navigation. Range is inextricably linked to other information about the roads, including weather conditions. Batteries last longer in some temperatures than others. With all that in mind, Bosch and HERE have collaborated on a rich, comprehensive navigation system for EVs.
While some of these tools are a familiar part of the driving landscape today, the future of driving – connected, autonomous, shared and electric – is getting closer by the day.
Build cloud-based navigation solutions with unrivaled location technology.
Sign up for our newsletter
Why sign up:
Latest offers and discounts
Tailored content delivered weekly
Exclusive events
One click to unsubscribe