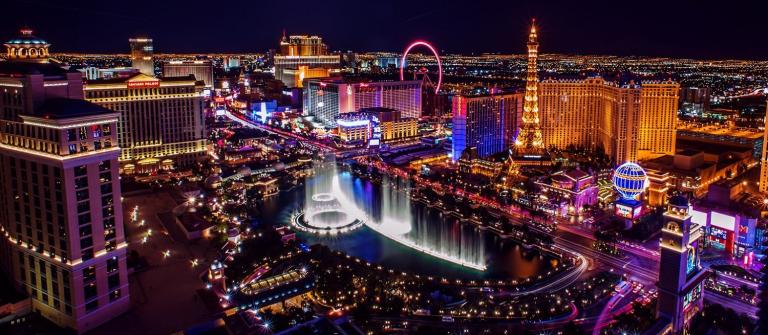 Well, that's CES over for another year. The world's largest tech show kickstarted 2020 – and the new decade - with a bold peek into the future.
We were there showing the world our latest innovations in the world of location technology. As cars, cities and gadgets become smarter and more automated, they increasingly rely on precise mapping to know exactly where they are and what's happening in the world around them. You can read more about HERE's latest products here.
From AI to autonomous cars, future city concepts to flying taxis, these are the innovations that caught our eye at CES 2020.
Flying Uber taxi
Uber and Hyundai have teamed up to create a prototype flying taxi that could be taking to the skies in 2023. Aiming to reduce congestion in cities, the flying Uber is expected to start service in three years' time in Los Angeles, Dallas and Melbourne.
The fully-electric flying car can take off and land vertically, and travel at up to 180 miles per hour. It can fly for 60 miles before requiring a recharge, which is claimed to take only five minutes.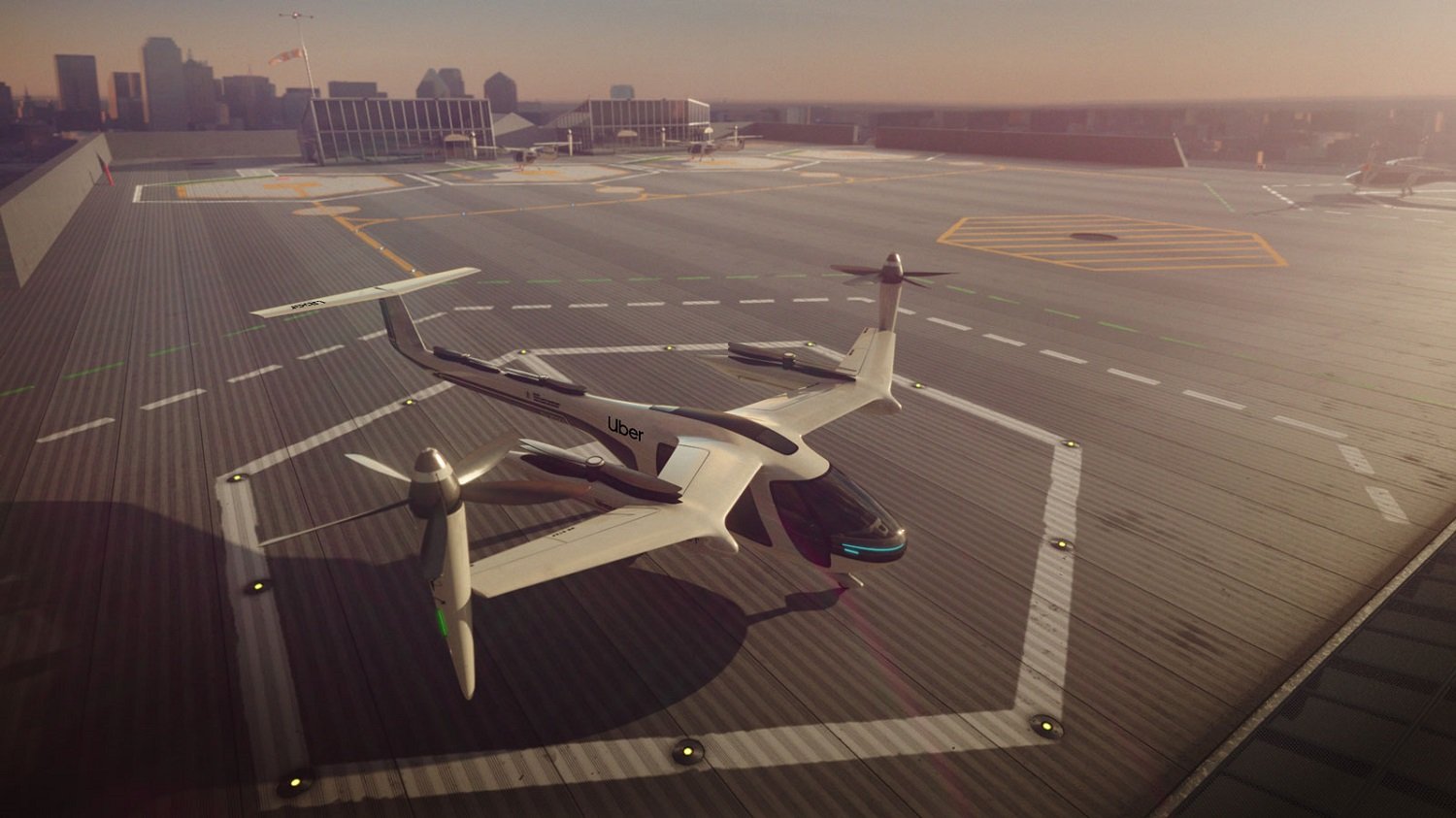 Passengers will be able to book the flying car through the Uber app and, if the idea gets off the ground, it could dramatically cut travel time in cities.
Sony car
The biggest surprise at CES was undoubtedly Sony wheeling out is Vision-S electric car concept. But while the Vision-S looks near enough production ready, Sony has no plans to build it. Instead, it will use the Vision-S to demonstrate its ideas around in-car entertainment, safety and autonomous driving tech.
Inside, there's a panel of screens that stretch from one side of the car to the other, where driver and passenger can access information and entertainment. There's also individual touchscreens for passengers, and an array of camera sensors that can recognize people in the car and provide innovative ADAS functions. 
Toyota city
Toyota showcased its vision for a smart city at CES this year. Woven City, which will be located at the base of Mt Fuji in Japan, will begin construction in 2021 and feature buildings made mostly of wood and solar panels. Toyota describes it as a "fully-connected ecosystem powered by hydrogen fuel cells" and says this 70-hectare sustainable city will be a living laboratory, where 2,000 residents and researchers will test and develop new technologies such as robotics, autonomous vehicles, AI and smart homes.
Woven City was designed by the same company that designed 2 World Trade Center in New York and Google's Silicon Valley and London headquarters. Toyota CEO Akio Toyoda described Woven Valley as his "personal field of dreams" and is looking for partners to collaborate with on the project.
HERE Navigation On Demand
At CES, HERE Technologies showed the navigation experience of the future. HERE Navigation On Demand is a software-as-a-service solution for OEMs and Tier 1 suppliers that's ready to be integrated into infotainment systems. This cuts down on the development and lifecycle costs for companies while providing customers with a fully upgradable and extendable navigation experience that can also open up new revenue opportunities for car makers. It comes with Amazon's Alexa voice assistant built in.
Yandex taxi
Yandex, the Russian technology giant, brought a small fleet of its autonomous cars to the streets of Las Vegas, offering self-driving demo rides on the public road. Using an adapted Toyota Prius fitted with the company's autonomous tech, Yandex gave driverless rides around the famous Strip, where the cars performed turns and navigated busy multi-lane roads at speed of up to 45mph. The cars use the latest generation of Yandex's autonomous hardware and software, which features a new sensor that allows the cars to more accurately understand the world around them.
Bosch Virtual Visor
Bosch showed its concept for the sun visor of the future. Based on studies that show that car crashes increase in bright sunlight, Bosch's idea uses a transparent LCD panel with a camera that faces the driver. Using AI technology, the visor works a bit like sunglasses by shading the eyes from direct sunlight while the rest of the visor remains transparent, so it doesn't block your view of the road.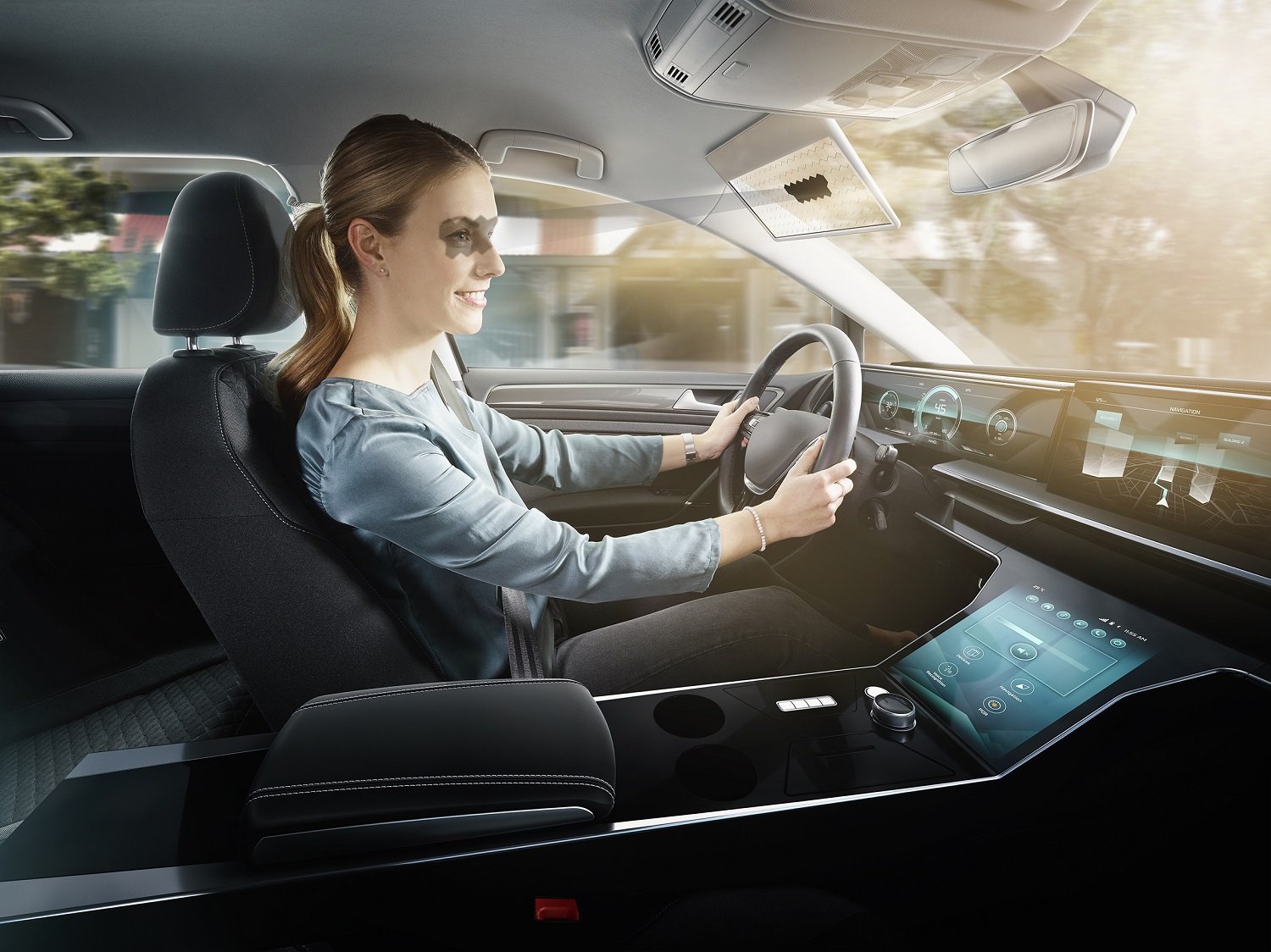 The visor's AI tech even tracks the driver's eyes so it always provides shade wherever you're looking.
Hydraloop
Water is a precious resource but Hydraloop, which picked up the 'Best of Innovation' award in CES' sustainability category, aims to solve our consumption habits. The Hydraloop is the first machine of its kind that's designed for the home to recycle water. It claims to reduce overall water consumption by 45% by recycling 'grey water' from shower, bath and washing machine water for reuse in toilets, gardens and pools.
Sign up for our newsletter
Why sign up:
Latest offers and discounts
Tailored content delivered weekly
Exclusive events
One click to unsubscribe