The 5G technology that could make driving safer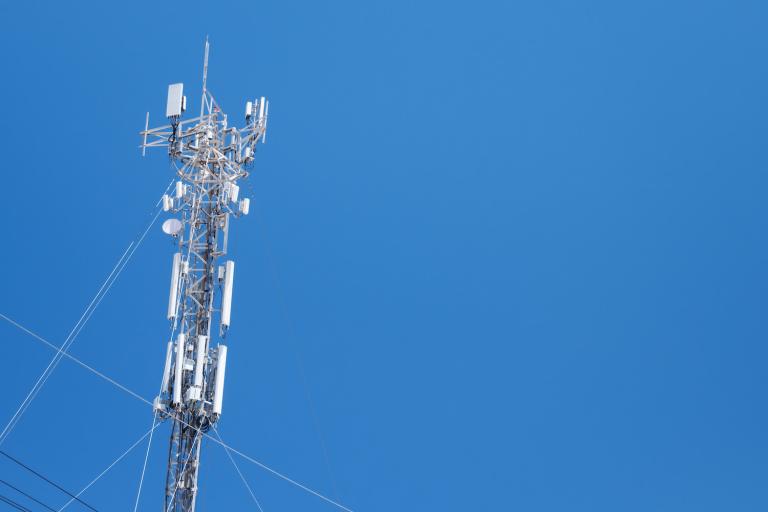 When Multi-access Edge Computing (MEC) is combined with 5G and location technology,  it will have the potential to transform vehicle safety. Vodafone Business is partnering with HERE Technologies and AWS to develop an exciting new way of making roads safer.
Imagine if your car could detect an obstacle ahead and send out a targeted message to other road users to warn them. For instance, if a pedestrian ran out into the road, not only would you receive an alert, but the cars behind you would also be warned that you may suddenly brake.
That is the concept behind a collaboration between HERE Technologies and Vodafone Business, using AWS Wavelength - AWS infrastructure embedded in the Vodafone 4G/5G network.
The advent of 5G and Multi-Access Edge Computing (MEC) has made incredibly fast response times between the user and the application possible.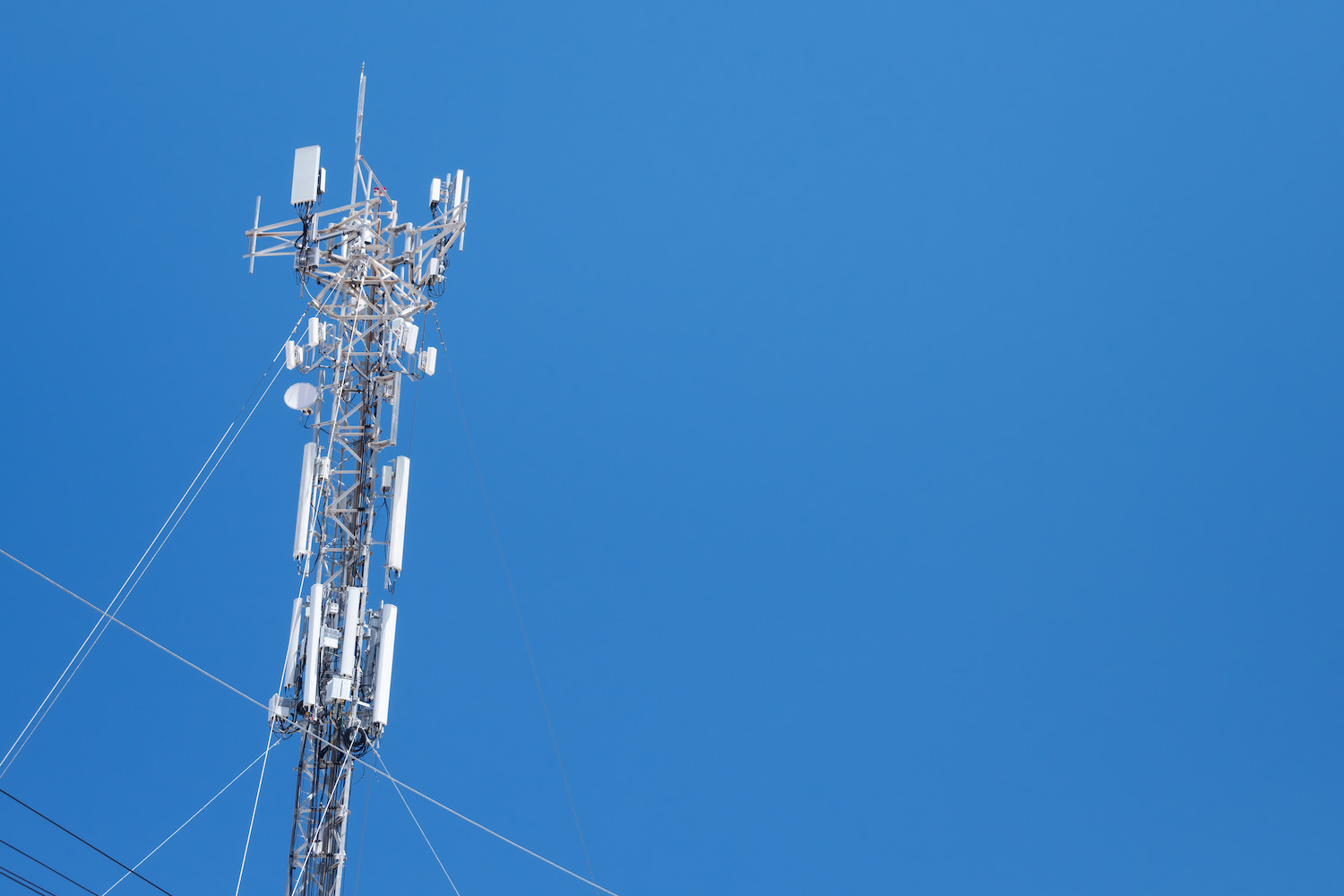 Powerful technology combining Multi-Access Edge Computing and 5G will create many new possibilities.
Today's mobile data response times are 50 to 200 milliseconds. Vodafone Business recently achieved 10 milliseconds or less response times between base station and location where the application server is hosted, in tests in England, UK. And this combination of low latency and high bandwidth holds huge potential benefits for citizens, consumers, and enterprises.
Potential uses range from augmented reality in smartphone games to intelligent traffic management.
But what may be of particular interest to car manufacturers, consumers, and governments alike is its potential to make the roads safer for everyone.
"It was only 20 years ago when car navigation systems started, and we're now at the point where the proliferation of location intelligence in various industries is just beginning," said HERE Technologies' head of industry solutions Carsten Hurasky. "We believe that 5G, and specifically MEC can play a critical role when it comes to the future of the autonomous world."
So, how does it work?
Cars equipped with sensors will detect an obstacle, and send that information to the nearest MEC site, where it will be processed using AWS compute infrastructure. That information will then be sent out to road users in the vicinity with a tailored message for them. It has the potential to be not only very fast, but also very accurate. This is down in part to what Carsten describes as the "hyper-local" nature of MEC technology. As the use of sensors increases, the amount of data will also increase, helping to build a more accurate picture of the road in real-time.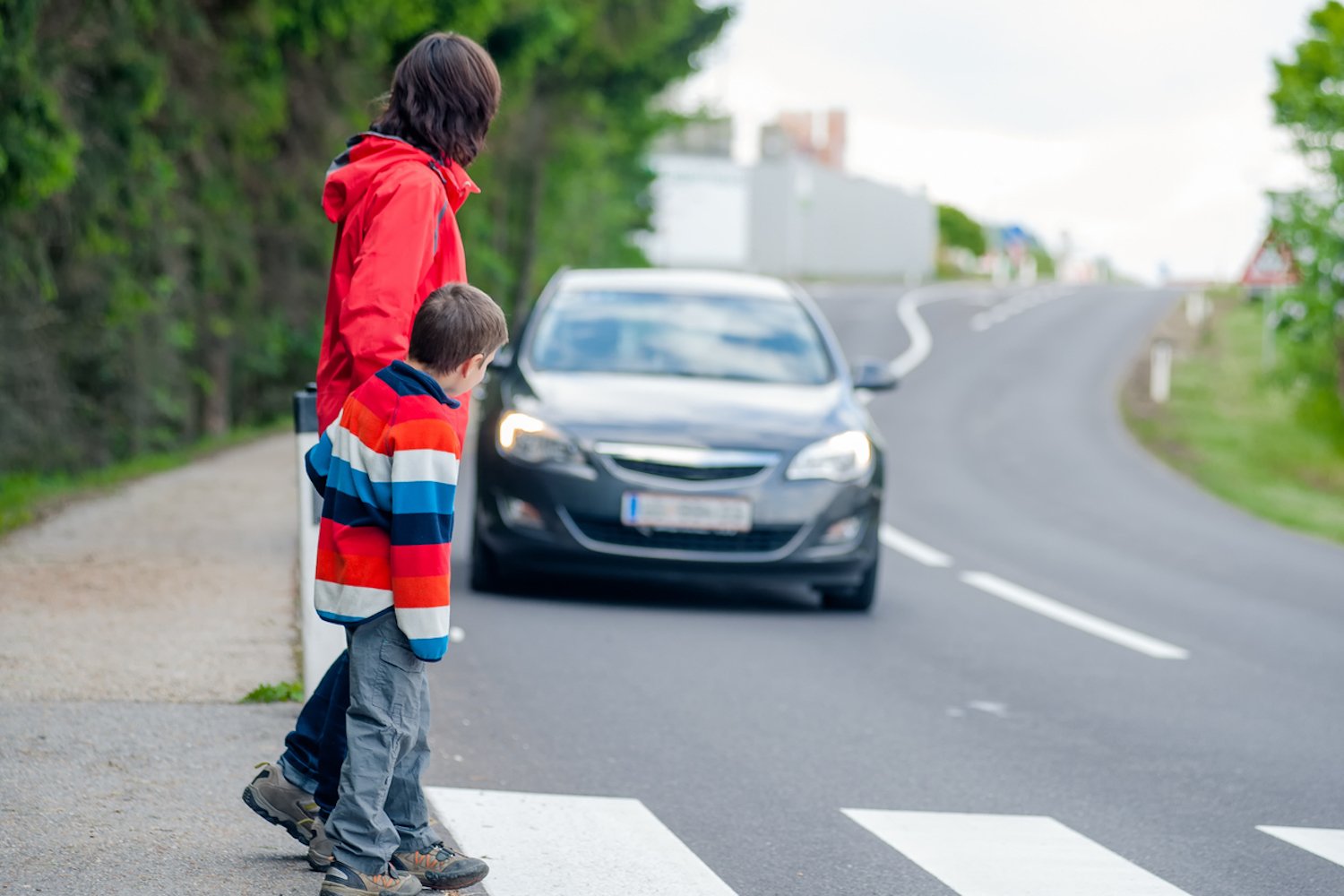 In situations like these, all vehicles nearby would get a warning, allowing them to avoid the pedestrians – and crashing into each other.
At the moment, some cars are fitted with sensors that can warn the driver that there is an obstacle ahead.
However, this information isn't being shared with other road users, including cyclists, pedestrians and motorcycle riders.
And while some high-end manufacturers may prefer that the information stays with their vehicles and the consumers who pay a premium to drive them, the real advantage of this new technology is that it could reach everyone.
Vodafone Germany's senior business development manager for connected mobility and innovation, Maxim Ilkov said: "The technology has the potential to benefit all road users."
This is even more pertinent given regulatory pressure. The EU has set out its Vision Zero, a plan to eliminate fatal road traffic incidents by 2030.
Stefan Hink, senior account manager at Vodafone Germany specializing in cloud and security, said: "The European Union even mandates that certain information should be shared in order to achieve this Vision Zero."
With this alignment between commercial innovation and regulation, the path towards mass adoption looks inevitable.
How long is it before this becomes a reality?
Vodafone Business' distributed MEC service, powered by AWS Wavelength, will be rolled out in 2021, starting with a commercial center in London, UK.
Meanwhile, trials for the road safety project between Vodafone Business and HERE Technologies will begin in early 2021.
"We're really looking forward to these trials to see what MEC and 5G can support when location intelligence and real-time connectivity come together. These cutting-edge technologies are the foundation for the transport of the future and will underpin powerful new services that improve people's quality of life, such as safer driving in this particular case," said Michiel Verberg, Director, Technology, Media and Telecom at HERE Technologies.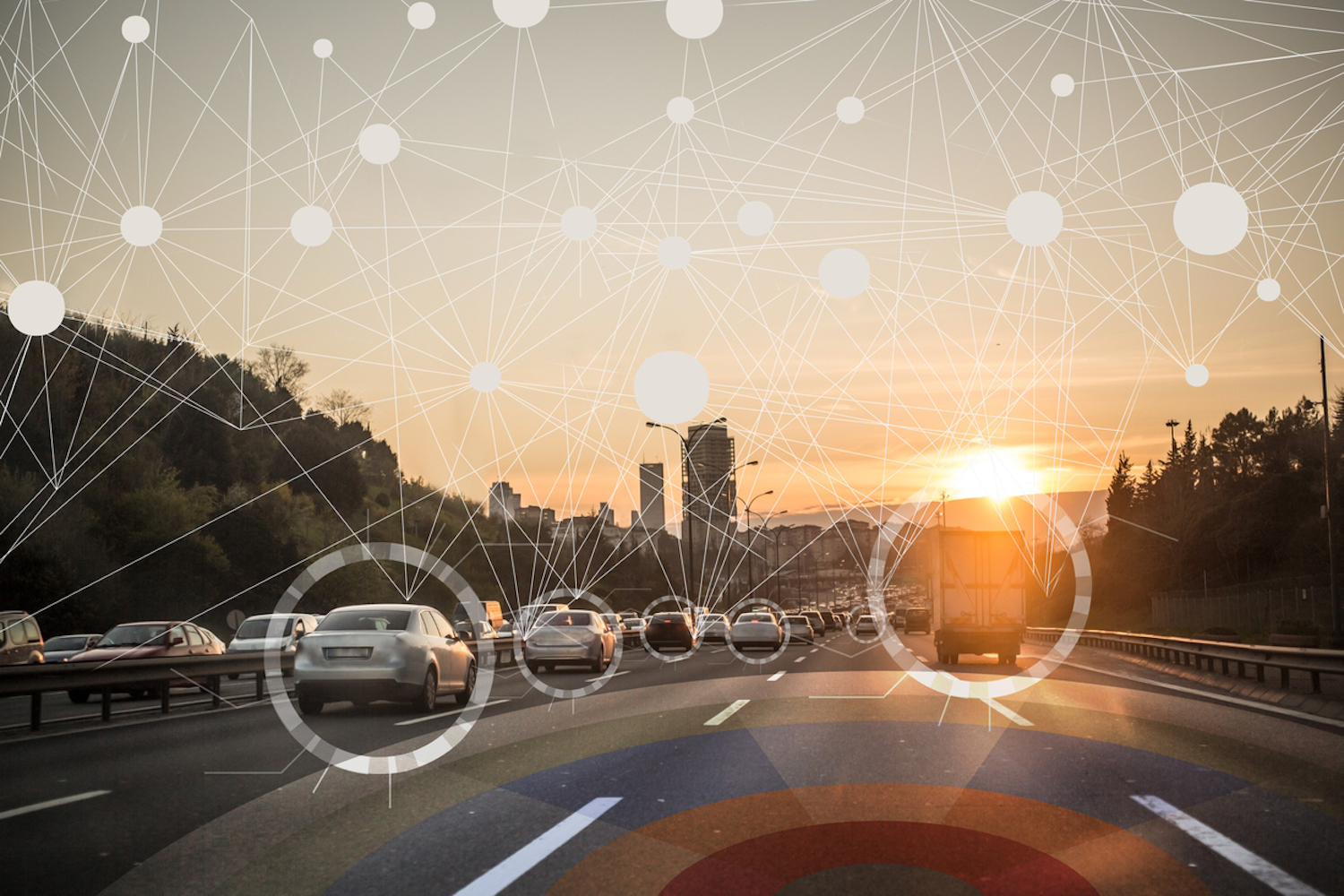 In the near future, most cars will be able to communicate with each other to make roads safer.
It could still be some time before this vehicle-to-everything, or V2X technology, is a routine part of the driving experience in Europe or beyond, however.
"BMW has announced its next vehicle with 5G-enabled capabilities but it will be some time until the car infrastructure is there," Carsten explained. "OEMs need to invest in the technology and see what services they can put into the car which they can monetize to recoup investment."
Adding to the business case for these manufacturers is that part of the processing power will be in the MEC tower, and so does not have to be built into the vehicle itself.
"I'd say between 2022 and 2024, it will really get to the place of mass adoption," Maxim said. He added that the European NCAP rating roadmap has been updated so that by 2024, star ratings will be given to cars if they feature V2X technology.
The future may not be here just yet, but the roadmap to get there most certainly is.
Find out how highly accurate traffic data can help to reduce road incidents today.
Sign up for our newsletter
Why sign up:
Latest offers and discounts
Tailored content delivered weekly
Exclusive events
One click to unsubscribe