Connected car tech is closer to reality that you might think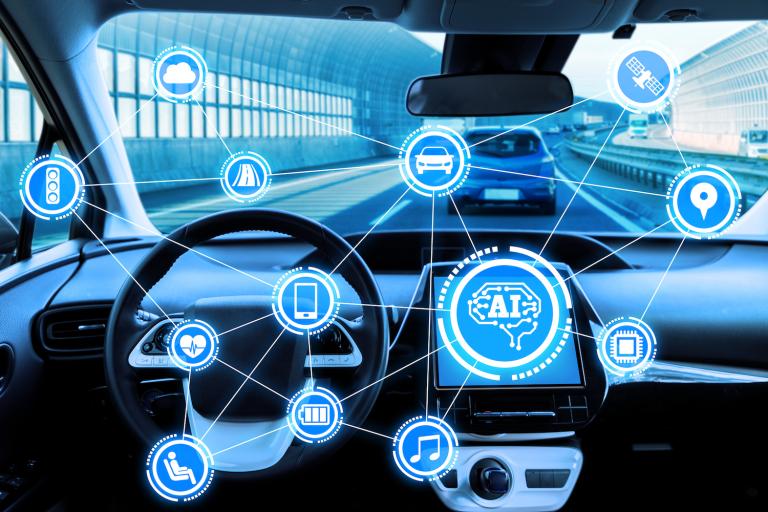 Traditionally, CES was never really a car show. But as technology and cars become more integrated, it has turned into one of the most important events in the automotive industry's calendar.
There's a revolution happening right now in the world of cars. Our cars are becoming cleaner, safer and more integrated into our lives – and at CES this year it was all about the connected car.
The Las Vegas Convention Center had more than 290,000 square-feet of exhibition space dedicated just to vehicle technology. When you realise that the global connected car market will grow by 270% by 2022, it's easy to see why.
Perhaps the biggest news was the fact that consumer electronics companies appear to be moving into the automotive space. Sony showed its stunning and surprising Vision-S prototype-concept (featuring HERE maps), while LG and Samsung both showed connected concept cars. Meanwhile, even extreme supercars are becoming more connected with the news that the Lamborghini Huracan now has Alexa integration.
While most of the concepts are just that right now, over at the HERE booth, we presented a number of technologies that OEMs and developers can deploy now to provide out-of-the-box and upgradable connected car solutions for your customers.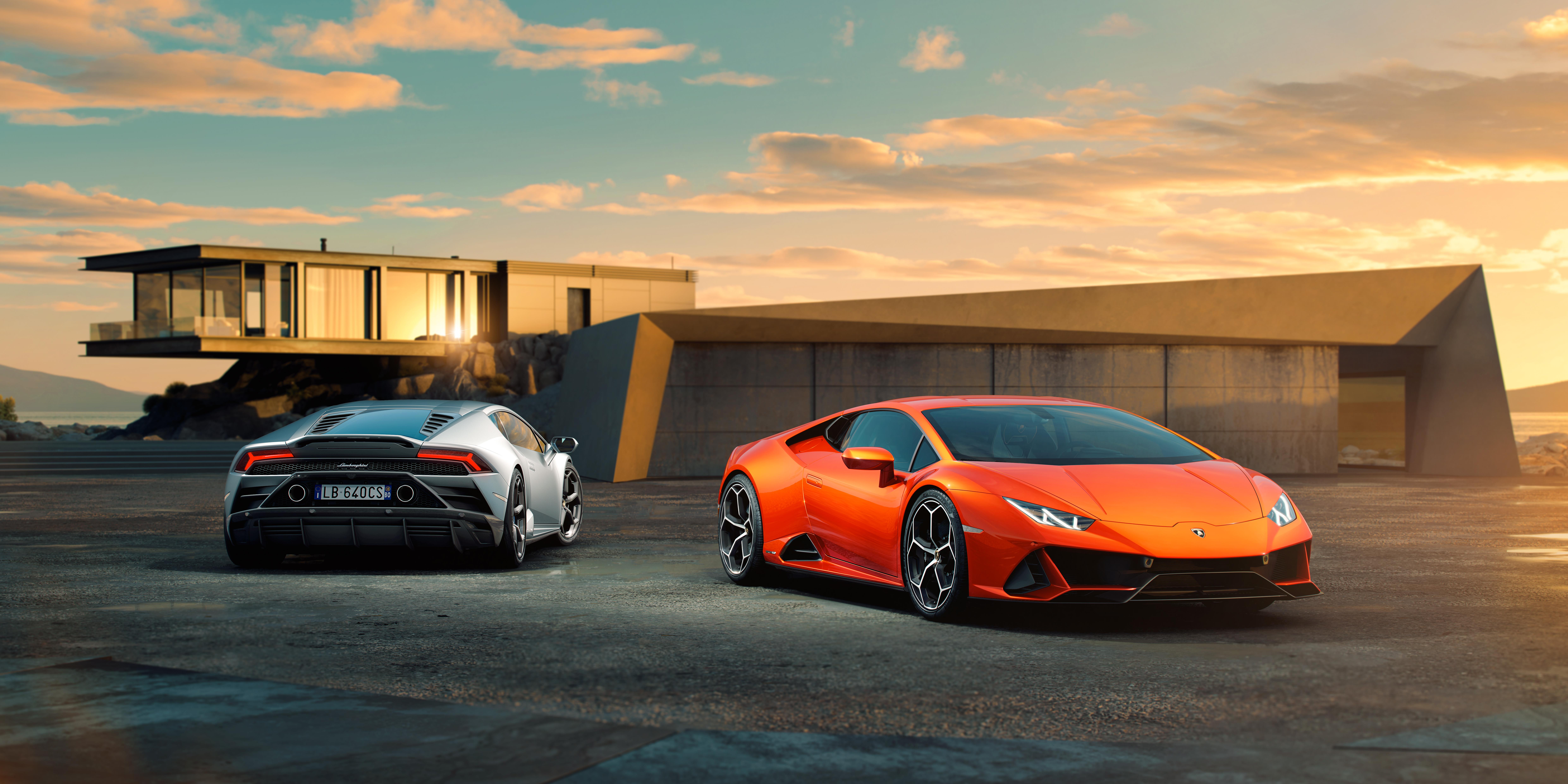 Over-the-air updates

 
Cars are rapidly moving into the digital age and that means instant and always-upgradable over-the-air software updates. Our secure and flexible OTA technology combined with our Navigation On Demand solution is essential to unleashing the full potential of connected and autonomous cars.
Designed specifically for the automotive industry to transfer data, software and firmware in a cost-effective and scalable manner, this technology enables vehicle software updates and upgrades that can reduce costly recalls, introduce new on-demand functionality and create new revenue opportunities.
Christos Vlachakis, Product Marketing Manager at HERE, says: "This is a ground-breaking solution for automotive. It can also allow you to create recurring revenues throughout the life of the vehicle."
Natural speech

 
Alexa has revolutionized our lives and now it's about to make our journeys richer and more seamless. In a new collaboration between Amazon and HERE, Alexa now comes pre-integrated with HERE Navigation bringing natural speech functionality to in-car navigation experiences.
Alexa will also gain the power of advanced HERE location technology, allowing people to search and locate points of interest, access live traffic information, and conduct seamless route planning both inside and outside the car.
Seamless parking

 
Finding and paying for a parking space is never very pleasant. You drive around for ages looking for an available space and then when it comes to paying, realise you don't have any change for the parking meter. That's becoming a lot easier with new real-time parking information from HERE.
In collaboration with APCOA, Europe's leading application for indoor parking, you'll be able to find and pay for parking from your car's navigation. And with live updates, you'll be able to see when and where spaces are free to save wasted journeys.
"HERE Navigation On-Demand is very good news for OEMs, Tier 1 vendors and independent service providers. It brings together off-the-shelf navigation and connected services with proprietary services. It also combines the full features of embedded navigation with the UX of a mobile navigation application.", says Kilian Frank, Product Manager for HERE Navigation.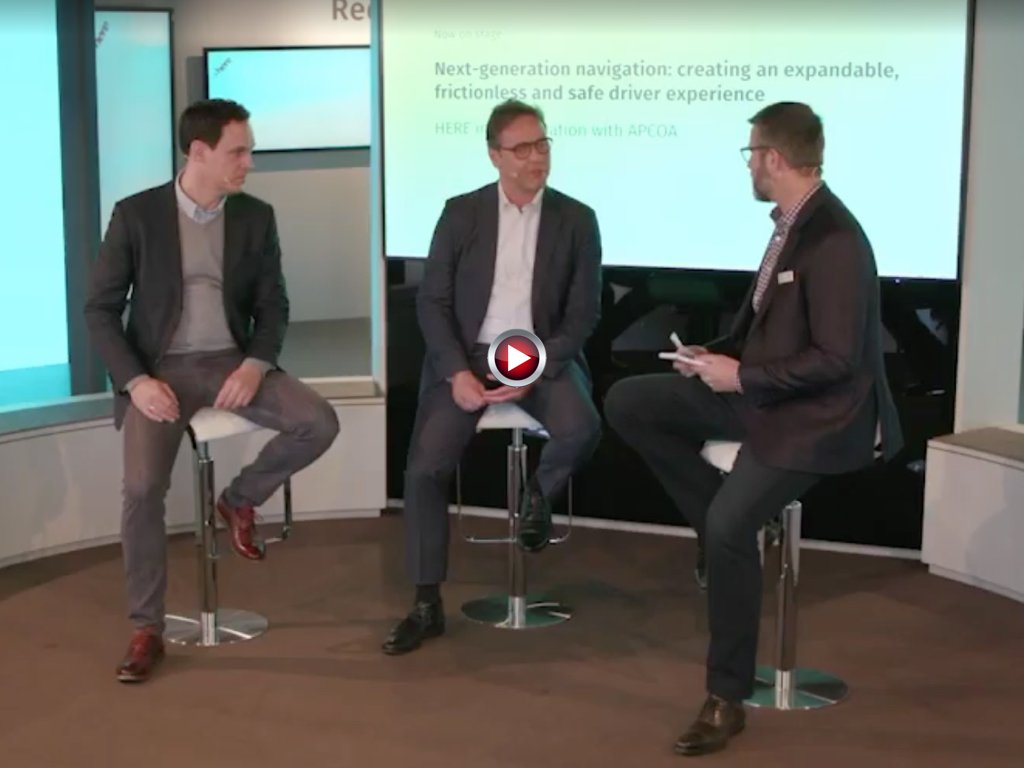 Road-level weather
Until now, it's been impossible to predict the weather at road level, giving drivers and cars forward warning of icy roads, snow depth, standing water and visibility limits. By combining precise road surface conditions with high definition map and vehicle sensor data, developers have a unique opportunity to build highly automated solutions that make driving safer and cars more aware.
In an announcement at the 2020 CES show, the Global Weather Corporation joined the HERE Marketplace to provide our customers with road weather data service. The GWC road weather service will be map-matched to the HERE road segment topology.
Penny Schlyer, Product Marketing Director at HERE, says: "The Global Weather Corporation capture all this data about the weather. When they map that to our road network they can get to the level of micro-type weather and attach it to different map tiles to get more precise about dangerous situations on the road.
"Developers can come to the HERE Marketplace and get access to that data and build driver alert solutions so that if there's a situation where there's icy conditions on a certain road, for instance, it can warn the driver."
Read more about our automotive solutions underpinned by the power of location technology.
Sign up for our newsletter
Why sign up:
Latest offers and discounts
Tailored content delivered weekly
Exclusive events
One click to unsubscribe