HERE partners with INRIX to move mobility forward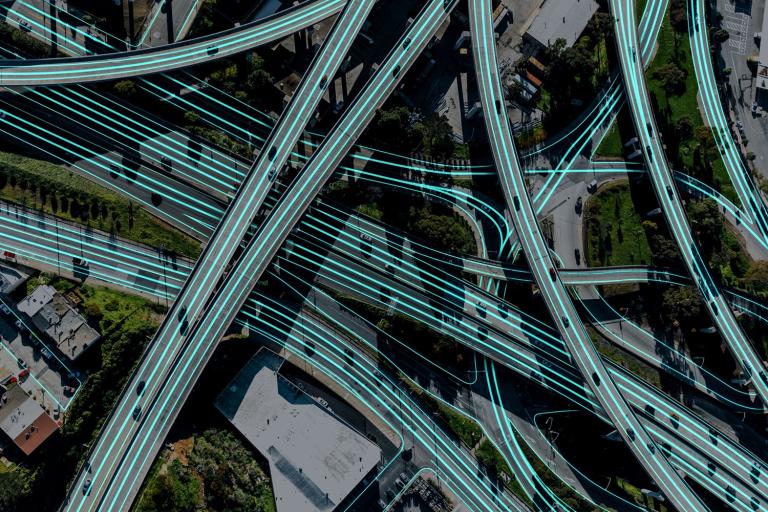 Innovation is at the heart of what we do, and we're teaming up with a leader in connected car services and mobility analytics to accelerate innovation for next-generation automotive services.
Every day, we process millions of changes to our map, drawing on the data we gather from passenger and commercial vehicles, a community of map editors and our own fleet of LiDAR-equipped mapping cars, as well as satellite and aerial imagery.
Our latest partnership pairs this offering with the billions of data points that INRIX collects every day from everything from connected vehicles to IoT (Internet of Things) devices. The goal: to increase connected services coverage and quality in the automotive sector in more than 50 countries.
With INRIX being the world leader in connected car services and mobility analytics, and HERE setting the global standard for mapping and location services, we each believe in the power of open platforms and partner ecosystems to accelerate innovation and build the mobility services of the future. This is the cornerstone of our partnership.
This partnership will allow INRIX to offer best-in-class mobility solutions to public and private sector customers worldwide. Together, we'll also be exploring further collaboration opportunities, including utilizing our respective data and platform capabilities for the creation and delivery of new data services to move mobility forward on a global scale.
As the location data experts, we're dedicated to providing the most complete, up-to-date and accurate maps in the industry, reinforcing the emphasis INRIX puts on quality, coverage and innovation of its new product offerings.
Sign up for our newsletter
Why sign up:
Latest offers and discounts
Tailored content delivered weekly
Exclusive events
One click to unsubscribe