MOIA's fleet is electric, on-demand and community-minded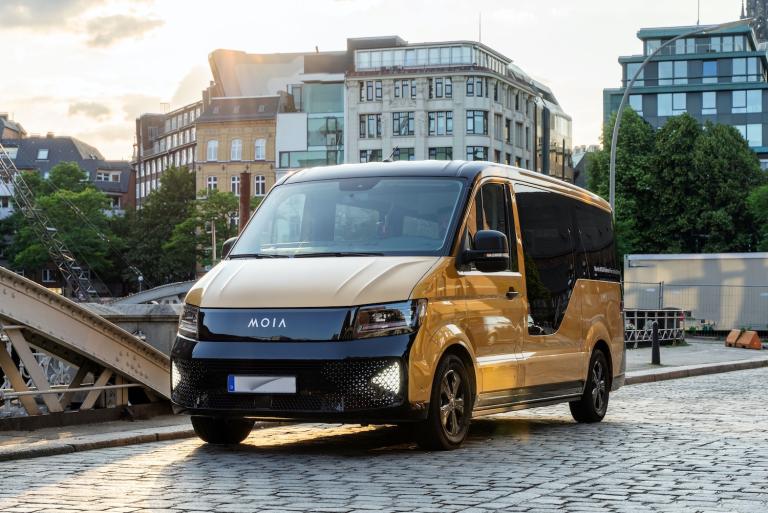 Using public transit as the backbone of their services, ridesharing company MOIA has the future of urban mobility in mind.
At first look, the Hamburg-based mobility brand, MOIA, might seem like any other ridesharing service.
However, different from other on-demand brands, MOIA offers only pooled rides. Not only that, this tech-driven brand manages everything in-house: from its large fleet of electric vehicles (EVs) and routing algorithms to fleet management and user applications.
MOIA also collaborated with the Karlsruhe Institute of Technology and the Technical University of Munich in a public research study to calculate the long-term effects of ride-pooling in EU cities.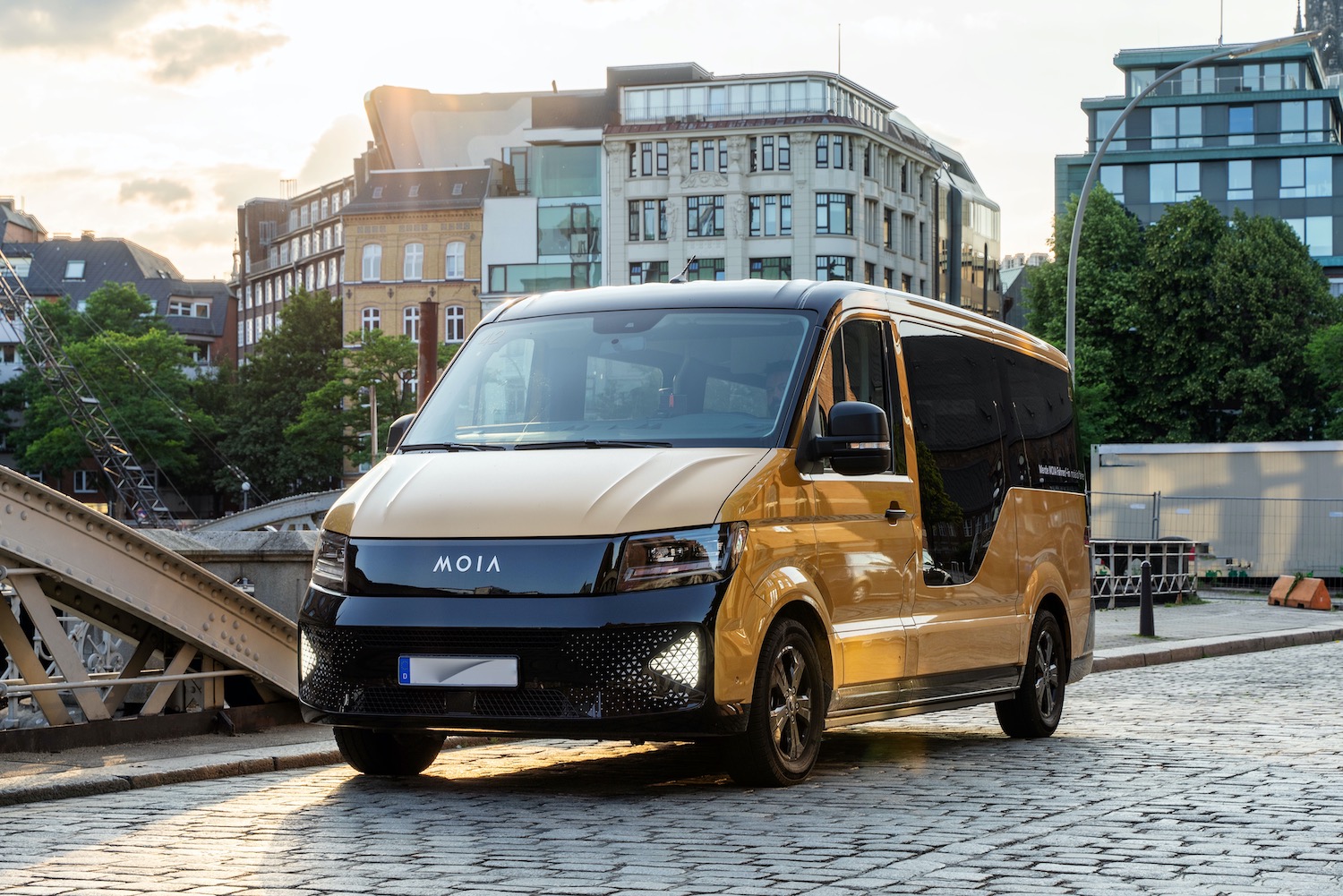 MOIA's mission is to foster a "fundamental shift in how people move in cities". The company works in partnership with local transit agencies to complement existing public transportation systems and other urban mobility services. They want to make private ownership less appealing and, as a result, help reduce the overall amount of air pollution, congestion, noise and space limitations faced by cities worldwide via the use of individually owned vehicles.
HERE360 spoke with Sascha Meyer*, MOIA's Chief Product Officer, about the challenges of managing 500 EVs and how their on-demand service is contributing to sustainable urban transportation.
HERE360: What makes MOIA's on-demand ride-pooling service unique?
Sascha Meyer: "When we started, our goal was to get people out of individually owned cars. We asked ourselves, why aren't people using public transit? To quote a German professor, 'Cars offer usability without thinking.' We try to replicate that with the product values that we have: comfort, reliability, safety, and privacy... we realized that one of the downsides of ride-pooling is the form of the vehicle. Riders have to crawl over each other... and people who don't know each other are compressed into small [spaces]. We realized that we needed to get this physical experience exactly right, something other competitors didn't do...
"We decided to make special purpose vehicles with single seats, electric batteries and [digital dashboards] so people don't have to use their private devices. And we created a space for luggage directly where the passenger seat is usually located. So, people can drop their bags immediately and they're always visible... no fear of someone else taking their luggage from the back. It's the little nitty-gritty stuff."
Mobility challenges in Hamburg
With a total of 788,166 registered in the city in 2019, passenger cars were counted at an all-time high
Drivers in Hamburg spend an average of 20 minutes looking for parking spots
Private motor vehicle ownership accounts for 36% of travel in the city leading to congestion and limited space. In contrast, only 16% of residents use public transit, as calculated by Moovit.
Why did you decide to offer only ride-pooling services?
"We wanted to develop something sustainable and align with cities' [goals]... pooling is key in reducing traffic, air pollution, congestion and noise. Cities were testing pooling services all over Europe, [but they needed larger fleets]. So, we [increased] our fleet density in Hamburg to 500 electric vehicles."
What kinds of digital and automated technologies support your services?
"We divide the digital parts into five domains. One is passenger-facing parts. Riders can use our mobile app to see invoices, pay, consult the help desk, etc. Then there's B2B: small and medium enterprises can buy vouchers for their customers [to visit their businesses] through us. Also, companies can give out vouchers to their employees so they can drive for free with [MOIA].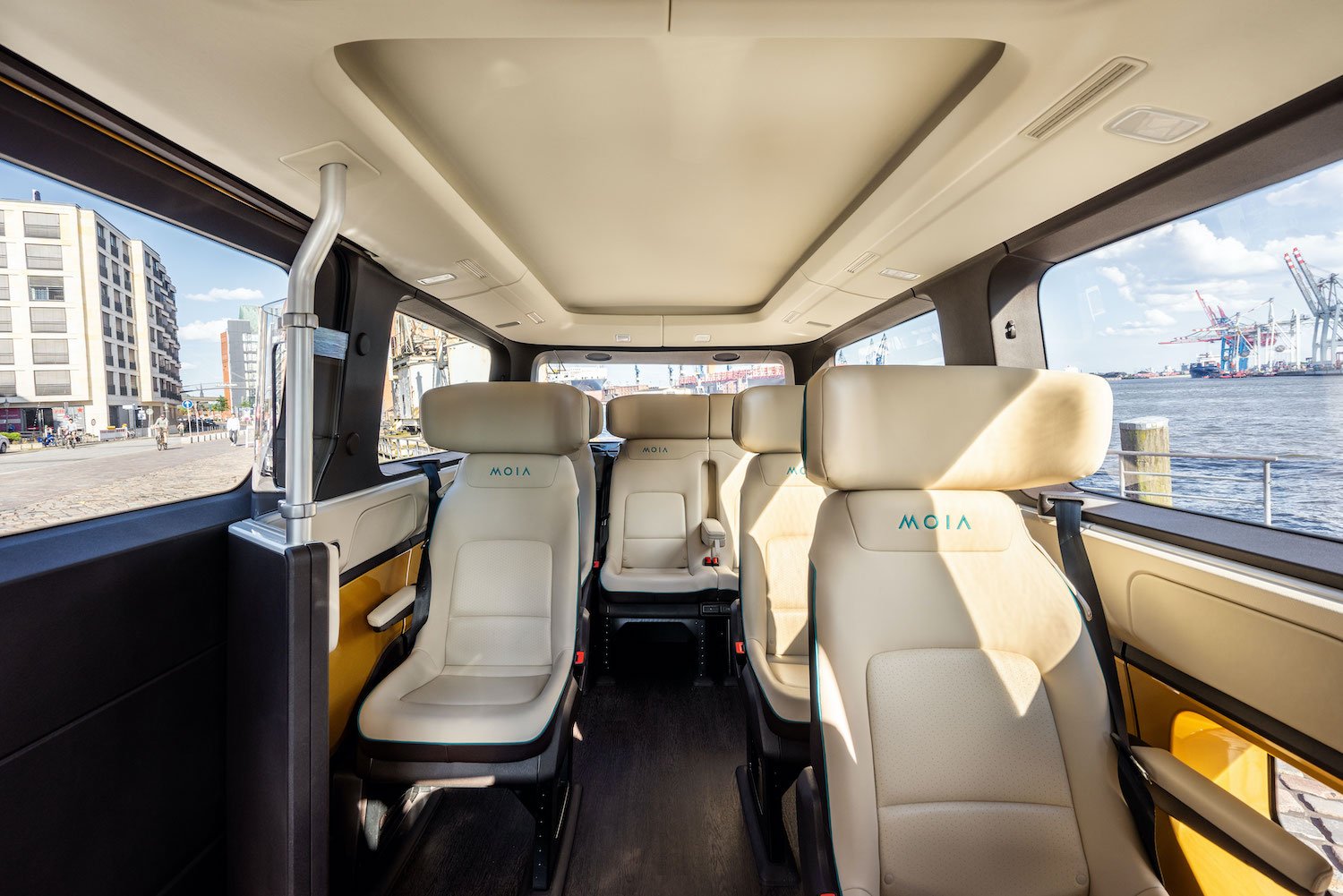 "For pooling we have a second domain, called 'trip execution'. It's the magic of ride-pooling, including dispatch and routing, all [optimized by] machine-learning which is needed to find the best combination of riders and vehicles, and to optimize [trips] for uncertainties [like] traffic in cities.
"The third element is... fleet operation. It's not only managing the physical vehicle and upkeep but also charging and staff management. We need to do dynamic planning. The fourth and fifth domains are data-driven products, analytics and demand prediction. And then the digital components of the vehicle such as the screen, telematics etc, used to connect a physical experience to the digital one."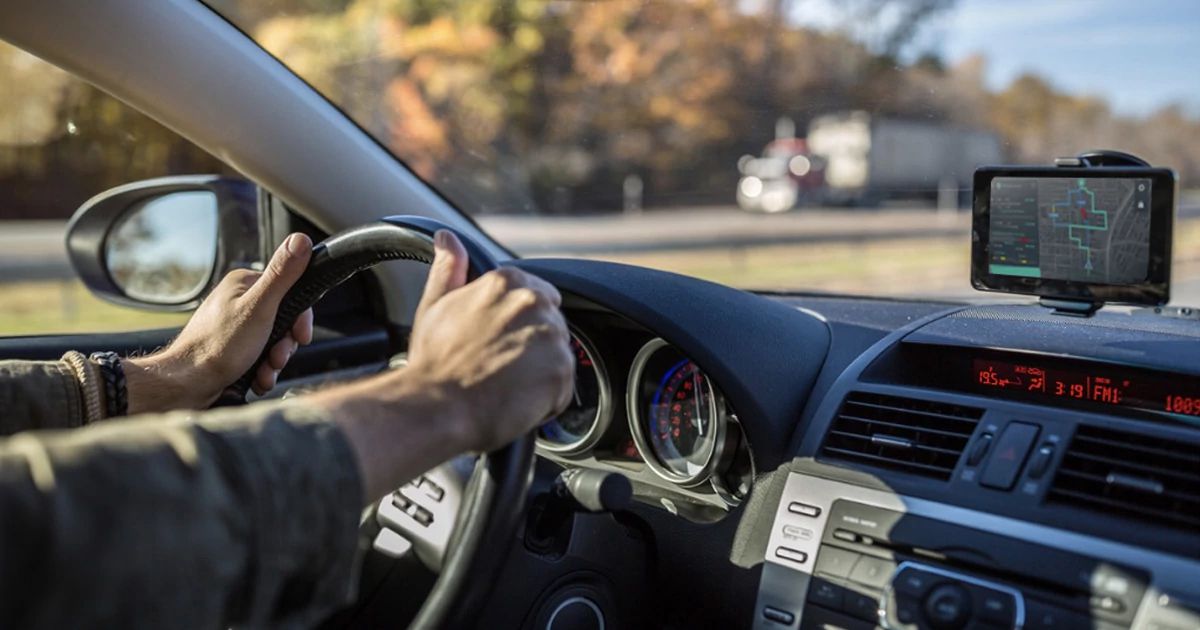 Tell us more about the challenges and the process of setting up an electric fleet.
"The biggest challenge was by far the building of necessary infrastructure... the requirements of the power grid are very high. We wanted to be in close proximity to city centers and [overcome] the constraints of the power grid, finding the property, getting all the permits and building the operation was a huge challenge. It needed time, and it needed to be well-planned."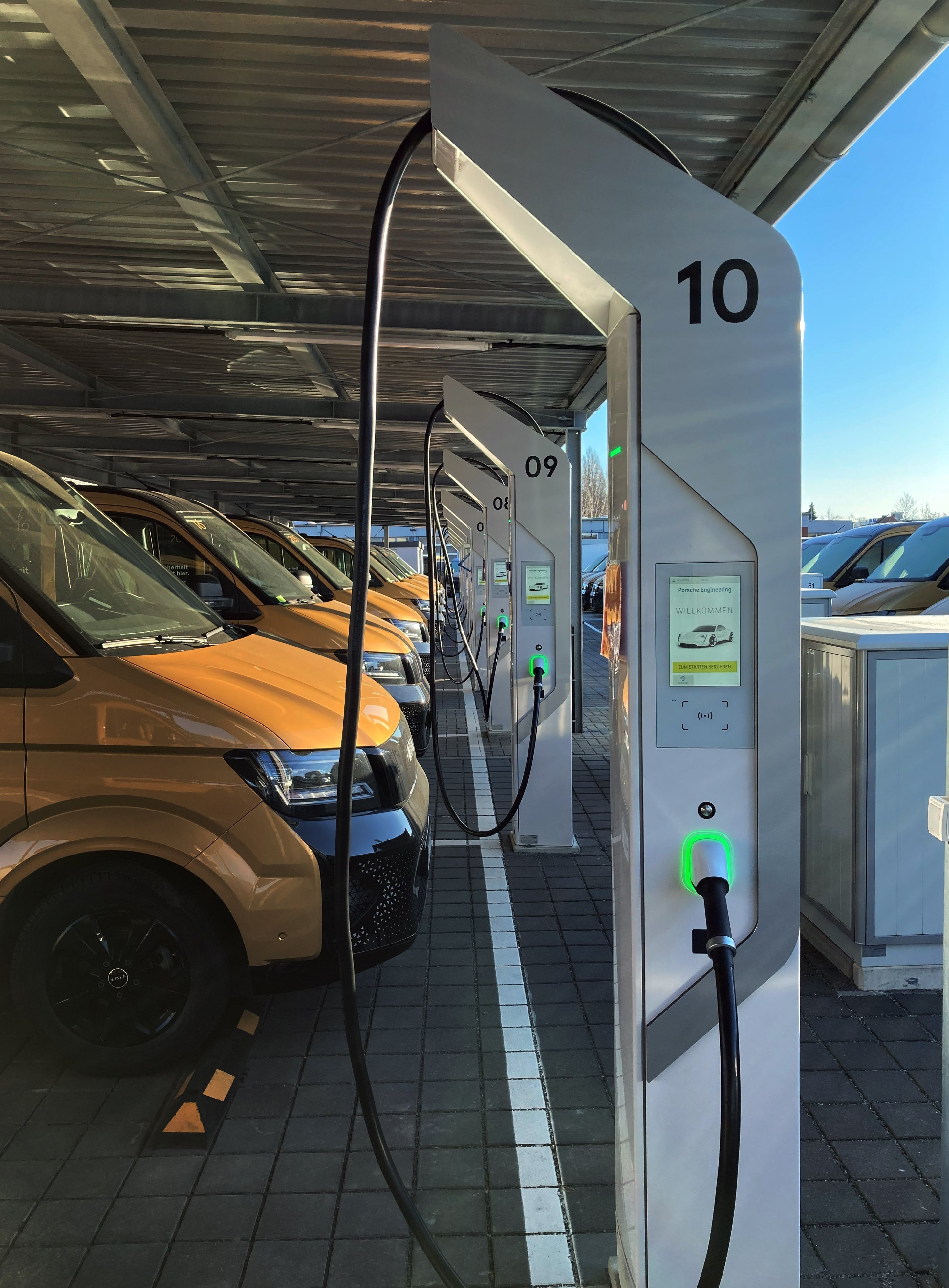 What advice would you give to companies wanting to switch to an EV fleet?
"Rethink the supply chain and embrace the idea of being in charge of a fleet [and drivers]. Companies using subcontractor models, or gig workers, are on a network and not in full control. To create an efficient [working model] with a fleet of EVs, you need to be in control: where and when they charge, and you need the infrastructure to do so."
Why was it important for MOIA to participate in the EU-based research study about the long-term effects of ride-pooling in cities?
"We needed to have scientific proof to know whether what we say to other cities [wanting similar models] is the truth. So, we established the study with the Karlsruhe Institute for Technology and The Technical University of Munich. We started with empirical user research, who is using MOIA and who's not? What kinds of mobility groups do people use most? What is their attitude towards the service? And we created an agent-based demand model, [a simulation], to extrapolate how ridership, demand, fleet size will [increase], the benefits and the disadvantages, applicable to pooling. We will share the information with public transport authorities... it's publicly available."
We see a huge benefit from using an electric fleet. The quiet, environmentally-friendly ride is important for both tourists and city residents. — Sascha Meyer, CPO, MOIA
What can your customers look forward to in the future MOIA model?
"We are working on a project to establish autonomous vehicles in our commercial services fleet by 2025. We are really excited about this. Now, we are [considering] all of the things that are needed in the vehicle that a driver would normally take care of: welcoming the customer, answering questions. It's not only about technology but also about creating a positive experience... combining the hospitality that we have today into the autonomous vehicle. We want to get this new experience just right."
MOIA is a subsidiary of Volkswagen Group. They have approximately 1300 employees working in Berlin and Hamburg, developing services and public/private mobility-focused partnerships. They have over 900 drivers and roughly 450,000 user registrations. At the core of MOIA is the belief that a well-developed and supported local public transportation system is the 'backbone of urban mobility' and can be enhanced by sustainable ride-pooling options.
Get your fleet on the road with HERE SDK.
*HERE360 interviewed Sascha Meyer on June 23rd, 2021, via Zoom.
Sign up for our newsletter
Why sign up:
Latest offers and discounts
Tailored content delivered weekly
Exclusive events
One click to unsubscribe