Precision location marketing will prevail in the hyper-targeted 5G era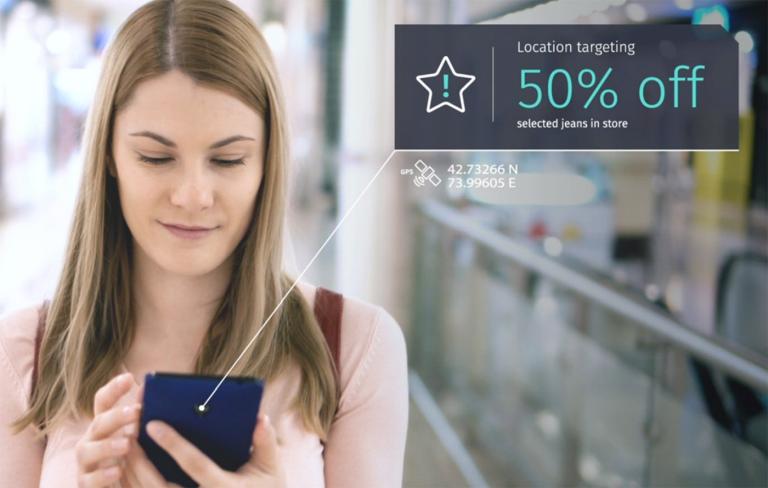 This article was originally published on LinkedIn.
Consumer experiences are continuously evolving, thanks to the hyper-connected world in which we live. Soon enough, 5G wireless communications will propel smartphones, digital signage, connected car screens, voice-enabled advertising, augmented-reality mobile apps, and more to the next level of quality, performance and accuracy.
2019 will be remembered as the year that ushered in the rise of on-demand everything, powered by the conjunction of technology forces now available at an economically-palatable cost, paving the way for what HERE calls the "Autonomous World." Think of it as the era of "anytime, anything, wherever I am." As such, the objective for media publishers, advertisers and Telco operators is to continuously deliver new experiences that delight, inform and assist consumers.
The year ahead will be a turning point for mobile advertising and, more specifically, the exploitation of location data. Expect the concept of "location intelligence everywhere" to truly break new ground in 2019.
Location intelligence everywhere
This perfect storm will create a moment in advertising history where battle-lines can be reshaped, where delightful and data driven, location-based "creative" experiences can be designed, and agencies can pivot and restructure themselves with data science at their core.
The precision that 5G enables in terms of location will rapidly shift us into a hyper-targeted and hyper-precise world.
We can already hear the nay-sayers arguing that 5G consumer deployments will take time to reach massive scale.
However, with consumer grade 5G deployments set to launch in select U.S. markets in 2019, today is the day to prepare the data science algorithms capable to leverage those 5G-powered, incredibly-precise location signals. Within two years, they'll be part and parcel of what publishers can benefit from – and what the advertising and media industries can target against.
The basic challenge is to align data science algorithms with a rich set of contextual geometry of the world in order to produce and deliver more relevant, effective and emotionally-resonant advertising and media experiences.
Location-driven media in the car: a look at what's to come
Take the evolution of the connected car market, for example. Its media and advertisement monetization is in its infancy phase.
In terms of user experience, connected car capabilities currently mirror the smartphone app experience on the in-car dashboard screen.
But consumers already live in a continuum of integrated screen-based experiences: watching television, scrolling on their mobile phones, viewing digital billboards while driving down the highway – and of course, interacting with the connected screen in their cars. The very same car they will soon talk to, which we will talk to as well.
In that world, the weaving of the multiscreen, multichannel experiences means a deep integration of the datasets that power those experiences.
This can only be solved through ecosystems of partners and exploiting data together, in a collaborative way.
With new technology disruptions come new "media formats"
Look back at some of the key CES moments over the last two decades or more, and you can clearly see that each time a major technology breakthrough occurred in mainstream world, it brought with it new media formats, spurring innovation and industry re-alignments.
TV has continued to be TV, evolving with the advent of streaming, timeshifting and placeshifting into a world of "TV anytime, anywhere."
Remember when "anytime, anywhere" was the big motto at CES back in 2000? When on-demand television and PVR ([1]) came on board with TiVo? Placeshifting with Sling Media? When you could start manipulating and watching the TV you had at home, anytime and anywhere?
In hindsight, consumers adapted relatively fast, adopting new behaviours, like watching full-length feature films on the go on small, handheld screens. In turn, this opened up new niche media opportunities to monetize this specific audience's attention, modify TV show formats and build new business models.
Today, we're certain that precise location data will drive a completely new generation of media formats and experiences.
For example, we will soon be able to say to a friend: "meet me right here where I am now," and the friend's smart device will guide him or her directly her to us, powered by deep location intelligence and data science.
As agencies move to a world of "frequency cap" management across a multi-channel universe, they will have the ability to target various parts of a company on the basis of the numerous location-powered "touchpoints" with the consumer.
Publishers will learn how to make their applications more location context aware, which will ultimately delight users and keep engagement high.
Media companies will be able to stream music concerts in very specific geography areas, redefining the granularity of "content rights" in ways never before imagined.
Location data, privacy and new connected experiences: bringing the consumer to the heart of the experience
In an age of privacy concerns, the market is also shifting to give more control back to consumers. Whether that's down to the context of regulations like the European Union GDPR rules, or a simple respect of consumers, we believe that publishers are working hard to bring a clear exchange of value to their customers.
Consumers naturally understand that sharing their location is a must in order to take advantage of information, services and content in context of where they are, or where they want to go.
In Europe, we are already seeing companies using maps, routing and navigation guidance to deliver creative 'in-real-life' advertising experiences, effectively connecting the dots between consumers and the retail destinations.
This way, advertisers and publishers alike are leveraging the power of precise location, mapping and navigation, as part and parcel of their GDPR compliance strategy.
Like it has always happened at each media format innovation cycle, we will see consumers embrace those novel experiences, personalized for them: "anything, anytime, where I am."
Bringing it all back together: the connected car screen is everywhere, where I am
In conclusion, there's a huge opportunity on the horizon for innovative advertising in connected vehicles. Seamlessly integrating media exposure by flawlessly combining screens inside of vehicles with those outside of the car is one prime example. Location intelligence will be the bridge which helps the industry offer highly personalized, completely novel in-car experiences for consumers to enjoy on their commutes.
In 2019 we are pivoting to this new world. Where it is no longer just about "anywhere" but "where I am."
Now is the time for marketers, agencies, publishers and their partners to think about location differently. HERE welcomes you to a world of precise location data, detailed geometry data and accurate location intelligence – an Autonomous World.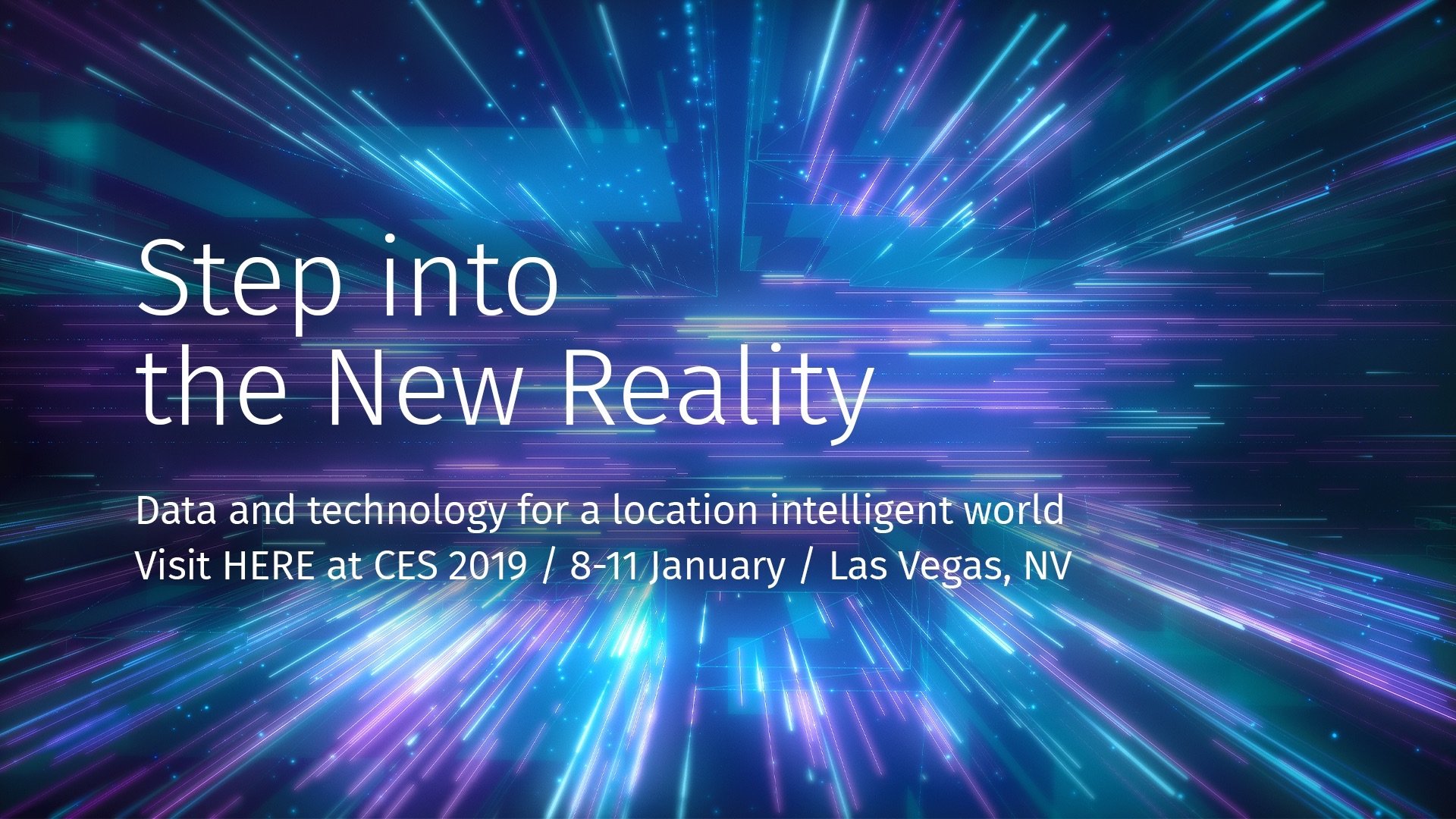 Join me at CES 2019
HERE will be demonstrating and discussing its latest precision location marketing initiatives further at CES 2019.
If you're keen to know more, you can hear me speak on the HERE CES Highlights Stage on January 9 and 10 at noon.
Sign up for our newsletter
Why sign up:
Latest offers and discounts
Tailored content delivered weekly
Exclusive events
One click to unsubscribe