How location tech is powering retail during the holidays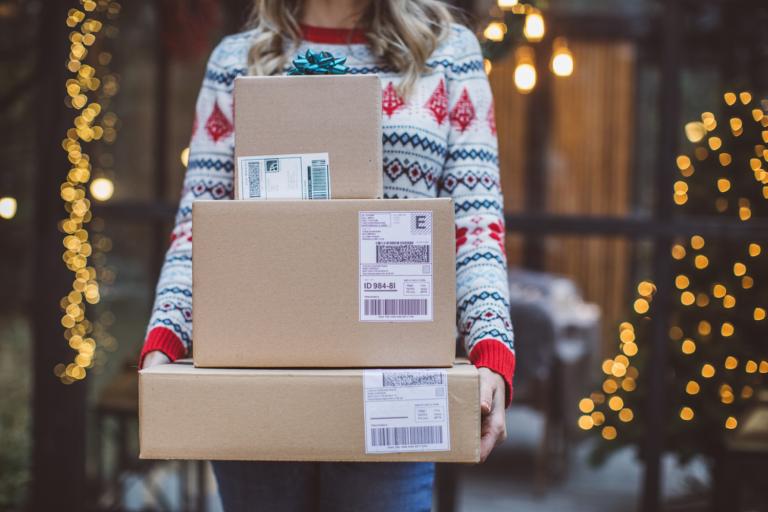 Since COVID-19, the retail sector has never had to work harder — especially during the holidays. This season, they're turning to game-changing location tech to get ahead.
It's finally Christmas — the "most wonderful time of the year" as Andy Williams sang.
And traditionally it's also been the most wonderful time for retail and advertising as people head online or to the shops to spend, spend, spend.
The cash registers begin ringing weeks before the Big Day itself with consumers splurging on Christmas gifts, mountains of food and beautiful home decorations galore.
But for the second year running, they're now shopping under the cloud of COVID-19: not only have many countries introduced restrictions on going out but bottlenecks and increased prices are still an ever-present danger in the supply chain.
Nevertheless, many companies are meeting these challenges head-on, using cutting-edge tech and location technology to better understand their customers and provide much sought-after solutions.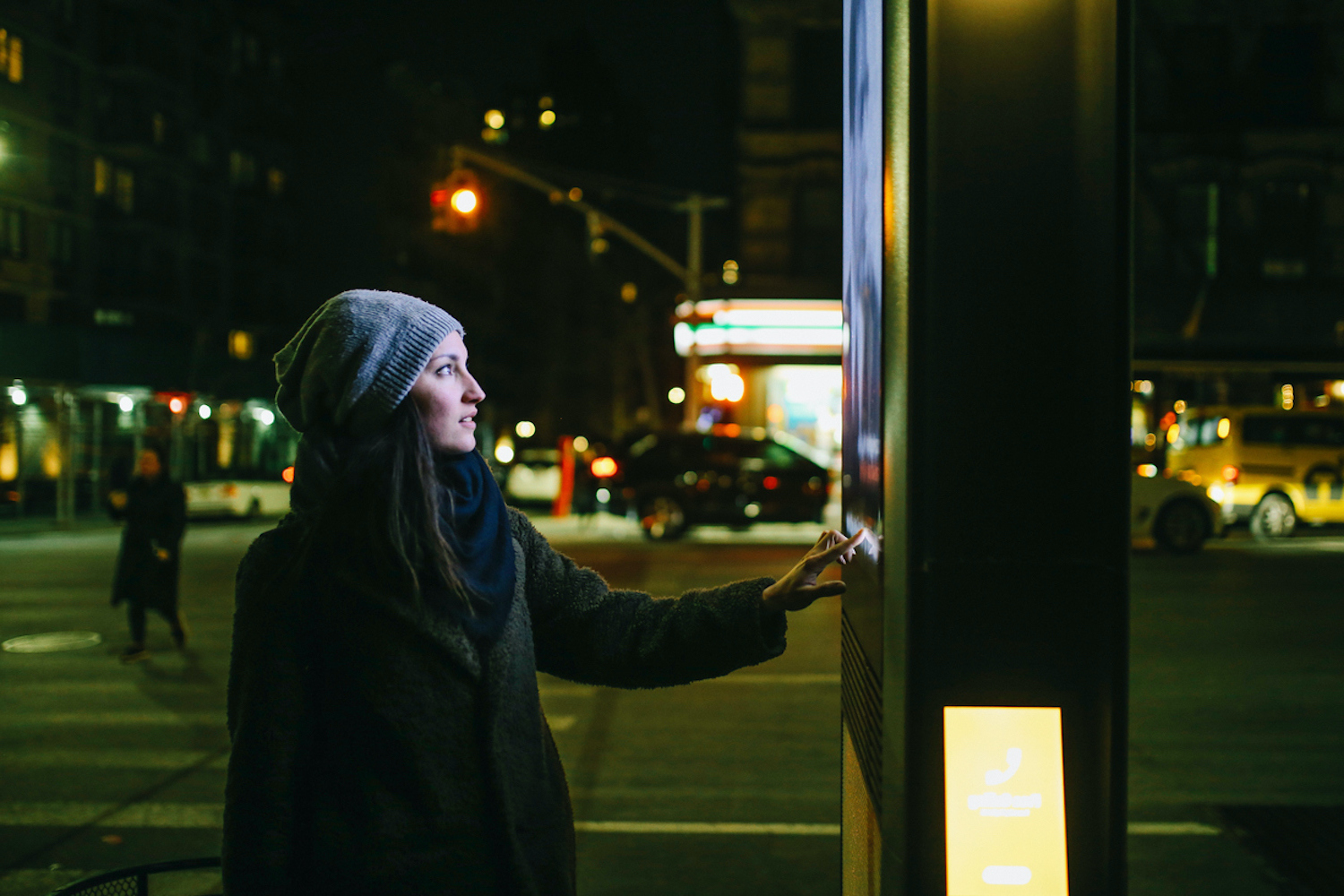 Understanding new consumer behavior
Pre-COVID, it was (relatively) easy. Most people went to the local shopping mall to buy pretty much everything they needed. But then came lockdowns around the world and suddenly online shopping became a necessary pastime.
These new buying behaviors have left retailers and advertisers struggling to know where to open new establishments and who their customers really are.
But geolocation data and other location-based analytics can help them plan for the future and shift business practices to the new shopping model.
Jason Bettinger, HERE Senior Director of Retail & Financial Services, explains: "If you are leveraging another company to get information from mobile IDs and the flow of foot traffic, knowing exactly what types of businesses are around your location... and where that foot traffic is going into and out of, is important. We can provide that [information] using HERE Places Footprints."
HERE Places Footprints offers a more accurate analysis than simply comparing where people used to shop to where they do now.
It uses ultra-precise, hyper-intelligent location technology to establish a connection between frequently visited places and the buildings that contain them to help retailers provide more targeted products and services.
Other companies are also using HERE's location technology to disrupt the retail and advertising worlds: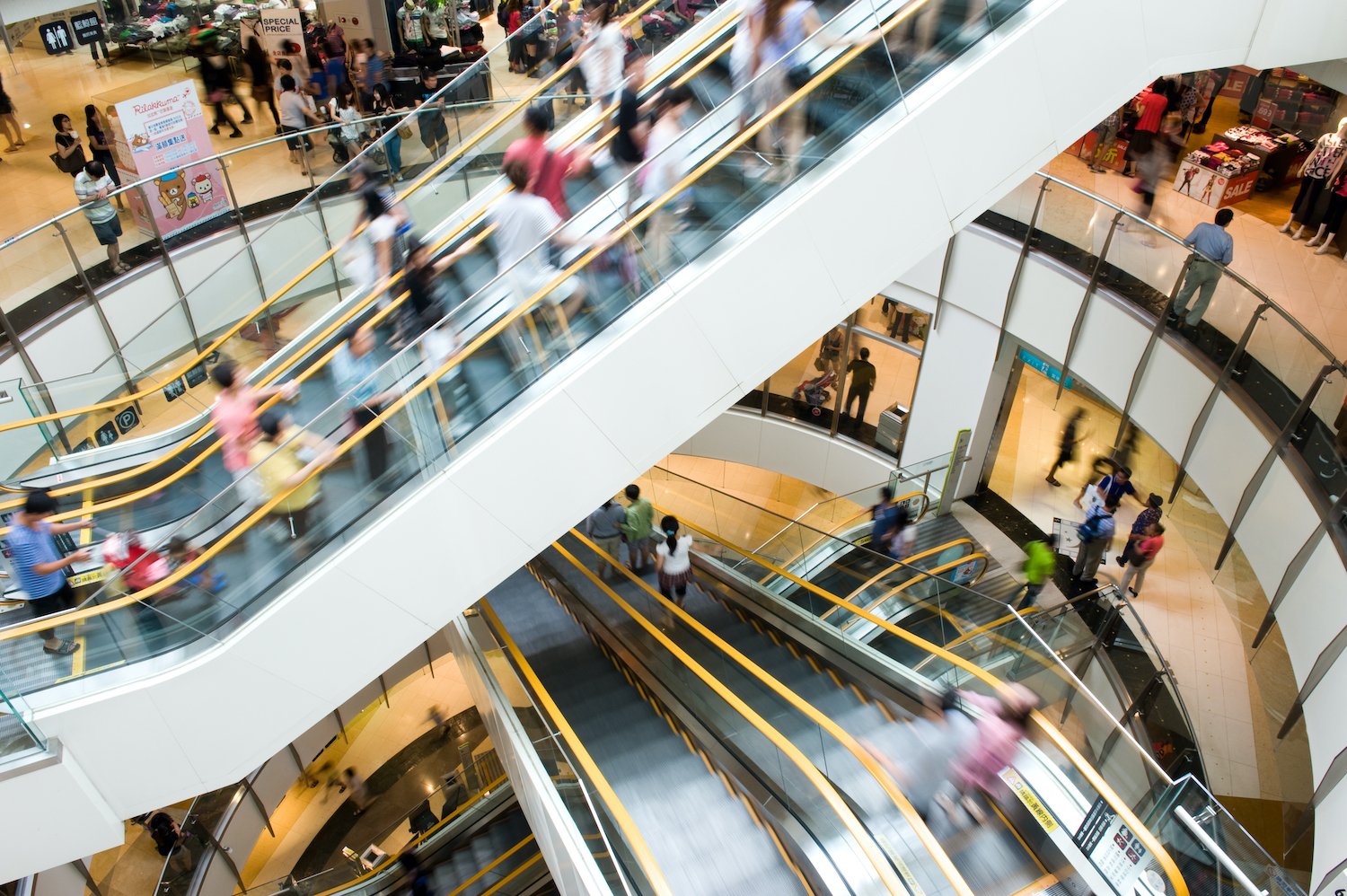 Lifesight
Lifesight brings together up-to-date data from various sources — web publishers, app publishers, surveys, online services and eCommerce, among others — to give brands a holistic view of their customer base.
"Everything was very predictable in the past," said Lifesight's Chief Product Officer Rohit Maheswaran. "But everything's different now. Someone might still want to go to the store [despite the pandemic], and someone else who's maybe seventy years old has decided that they want to start learning how to shop online. It's changed so rapidly."
So knowing what people wanted and were doing six months ago is no longer enough.
"People need to know what happened yesterday, even today," explains Rohit.
Lifesight's up-to-date data is now available on the HERE Marketplace. Those looking to understand anything about consumer behavior and the way people move around, in a changing world, can explore Lifesight's fully anonymized data sets for themselves, along with HERE Maps.
Their data can also be combined with HERE points of interest and HERE Geocoding and Search.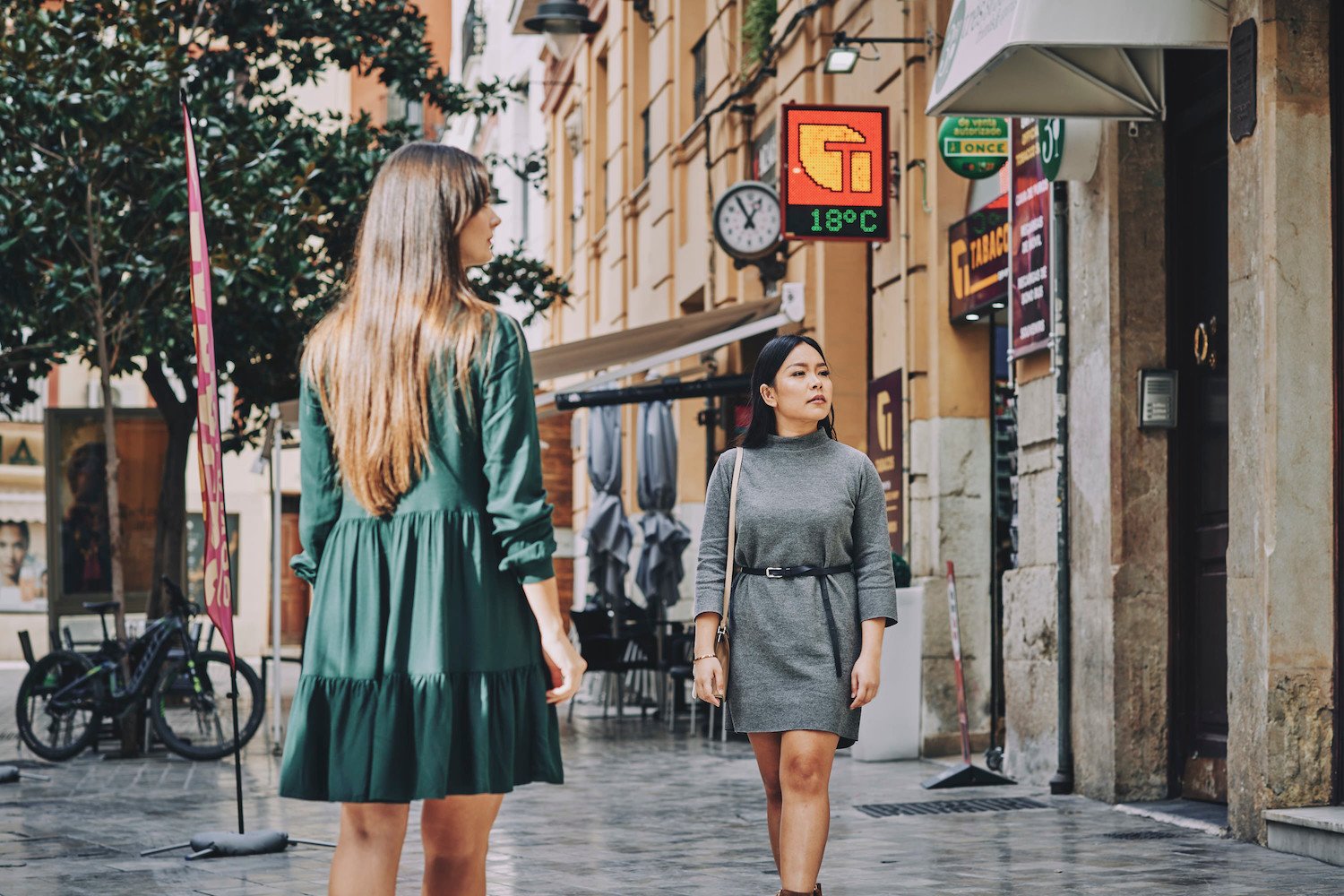 Adsquare
When Adsquare was founded in 2012, brand marketers and their ad agencies were looking to fully understand the effectiveness of their advertising campaigns.
"Most of the media buying of advertising was still very non-transparent," says founder Tom Laband. "Digital advertisers were not 100% aware of what they were buying in terms of inventory, creative, the KPIs they were achieving with their advertising buys."
Adsquare changed all that. They use location data captured from mobile users to identify places people visit in order to optimize their advertising campaigns.
To do this, they've partnered with HERE to access location data that is more precise, global at scale, and enhanced with building footprint polygon geometry.
This data allows Adsquare to attribute store visits to advertising campaigns, helping marketers to understand their advertising effectiveness.
Blis Media
Blis
Media has used
location targeting
 to deliver effective ad campaigns for huge brands that include McDonald's, Volkswagen, Unilever, among others.
However, the value of using location data for clients goes beyond simply proximity targeting —
it covers retargeting
 based on prior locations visited, including targeting entire households at home, as well as layering on other types of consumer data to enrich customer understanding.
They're also driving consumers to websites.
The story starts with 
location data from HERE.
 Blis integrates that data into its platform to ensure that the right consumers see relevant ads at the right time and place.
This allows Blis to increase the amount of reliable data on which marketers can base effective advertising campaign planning and targeting.
Their CTO Aaron McKee commented: "HERE's data gives us wide coverage over both common and uncommon business categories (restaurants vs vets) and its completeness allows us to make sense of the vast amounts of movement data flowing through our system. With it, we can form reliable, accurate and precise insights for brands around consumer behavior."
Along with HERE, they've developed a 
'cheat sheet'
 to help companies adapt post(ish) pandemic with three key points:
Brands need to become more localized and listen to the needs of smaller communities.

Firms must recognize that life's important milestones — marriage, having children, etc — may be altered, compressed or delayed by COVID-19 while passions (pets, soccer, fishing) endure.

And they must be prepared for more lockdowns and be ready to pivot again if needed.
Going back to basics
There's no point in printed ads anymore, is there? Everyone's online where you can target your most likely customers so you don't need anything else. Right?
Wrong.
It seems consumers are just getting too good at avoiding digital advertising nowadays. With pop-ups and ads on almost every website, many people's eyes are getting very good at ignoring them.
And that's why more old-fashioned methods are back in vogue including newspaper ads, billboards and direct mail.
But now, location technology is being used to help them target only potential buyers so they're not dismissed as junk.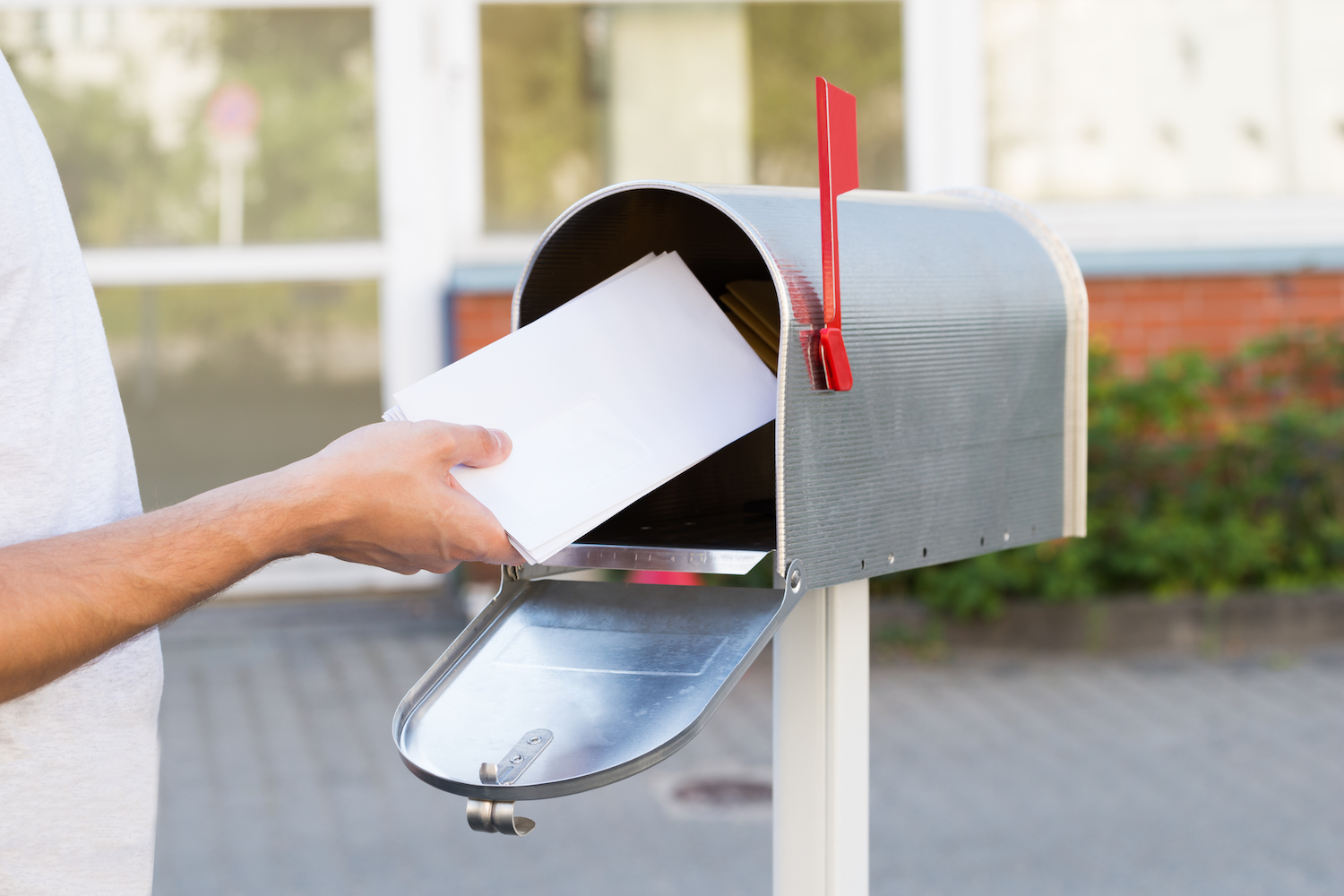 And that means individuals only receive brochures for things they're interested in — because they've already bought something similar from a website.
In other words, it's people's online presence that is making IRL advertising now truly effective.
Another "old-school" form making a comeback is taxi advertising. Only this time, they're not static images with slogans, but fully digital but localized ads.
Innovative start-ups like Firefly are leading the pack by taking the leap into data-driven, taxi-top billboards that travel around a specific city, serving relevant ads according to their location.
Drivers get a cut of the revenue too — up to an extra US$300 a month — with 10% of Firefly's unsold ad inventory going to non-profits, local government and Amber Alerts.
That's not the only way they're giving back — the data goes both ways with each digital billboard equipped with sensors to gather data like temperature, pollution levels, and even their fleet's acceleration and braking patterns.
And back in the retail world...
Traditional retail is embracing the advantages of harnessing location technology as well.
It's all too easy to think of bricks-and-mortar stores as being relics of the past — but the smart money is now on their re-emergence as a force to be reckoned with, just in a slightly different form to what we're used to.
Because online shoppers have discovered that for many items, especially jewelry and clothes, nothing can replace the feeling of actually seeing them and trying them on before they buy.
So the retail fightback has begun with stores now trying to create the flawless, highly-personalized experiences customers want, especially immediate gratification.
And, in an age of eCommerce, they now have to consider not only where they want their physical store but what function it should be; is it a purchase-less showroom, a location to pick up online buys, or a place to get closer to the brand and see their entire offerings?
As Greg Chapman, SVP of Business Development at Avalara, told Tinuiti: "We'll continue to see marketplaces and traditional retailers converge. It's happening both ways, where marketplaces like Amazon are moving to forms of traditional retail, and traditional retailers like Albertsons are making the move to marketplaces to stay relevant in the digital economy."
The HERE platform, covering more than 200 countries and 1000+ detailed attributes, allows retailers to engage customers in a more personalized and targeted way with big data now allowing them to accurately predict where people are, where they're going and what their shopping.
Another retail trend that's not going away any time soon is the move towards sustainable and ethically-sourced goods.
The provenance of our purchases is joining price and quality as deciding factors when it comes to determining how we spend our money, motivated by a growing sentiment and thoughtfulness towards the environment and ethics.
Transparency is now key, with 66% of consumers admitting being more attracted to a brand if they knew where it sourced its materials.
Ensuring that kind of source-to-shop traceability is the ethos behind Swiss start-up Haelixa, which has created a DNA technology that allows brands to verify materials throughout the entire supply chain.
"Our aim is to become a global standard that will ensure the traceability of many different products," Haelixa's CEO and co-founder Dr. Michela Puddu told HERE360.
Their new tech turns the product itself into the carrier of information about its journey and integrity, spraying markers that contain product information onto the material itself.
And, of course, companies want real-time visibility and tracking throughout the supply chain, allowing not just them but their customers to see a product's journey from the moment it leaves the factory.
Many are turning to HERE Tracking, which provides complete traceability of where your goods have been at any given time and what path they have taken.
How HERE can help
HERE has all the location technology you need to maximize your business's true potential.
Along with the services already mentioned, HERE Map data  allows you to build your own world view, layering our core data with information from bespoke sources to turn your map into a location-based app.
Then there's HERE Marketplace which allows you to license, sell or exchange location data and assets in HERE's secure global marketplace along with HERE Geocoding & Search which can improve location accuracy and context.
Sign up for our newsletter
Why sign up:
Latest offers and discounts
Tailored content delivered weekly
Exclusive events
One click to unsubscribe