How Adsquare uses POIs and polygons to offer customers more precise location data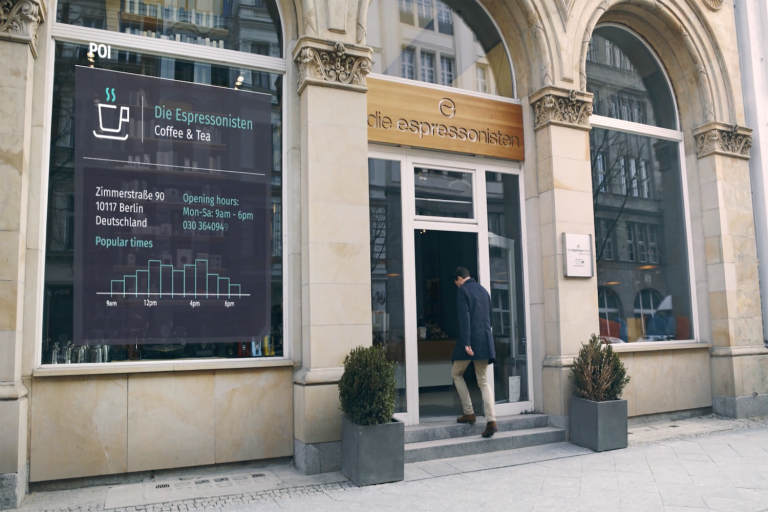 Adsquare CEO, Tom Laband describes how his customers use location data to identify places people visit in order to optimize their advertising campaigns.
When Tom Laband co-founded Adsquare in 2012, advertisers were mostly using bundled solutions that lacked details. Brand marketers and their ad agencies were looking for better solutions to fully understand the effectiveness of their advertising campaigns.
"When we started Adsquare, most of the media buying of advertising was still very non-transparent," says Tom. "Digital advertisers were not 100% aware of what they were buying in terms of inventory, creative, the KPIs they were achieving with their advertising buys. And that has totally changed."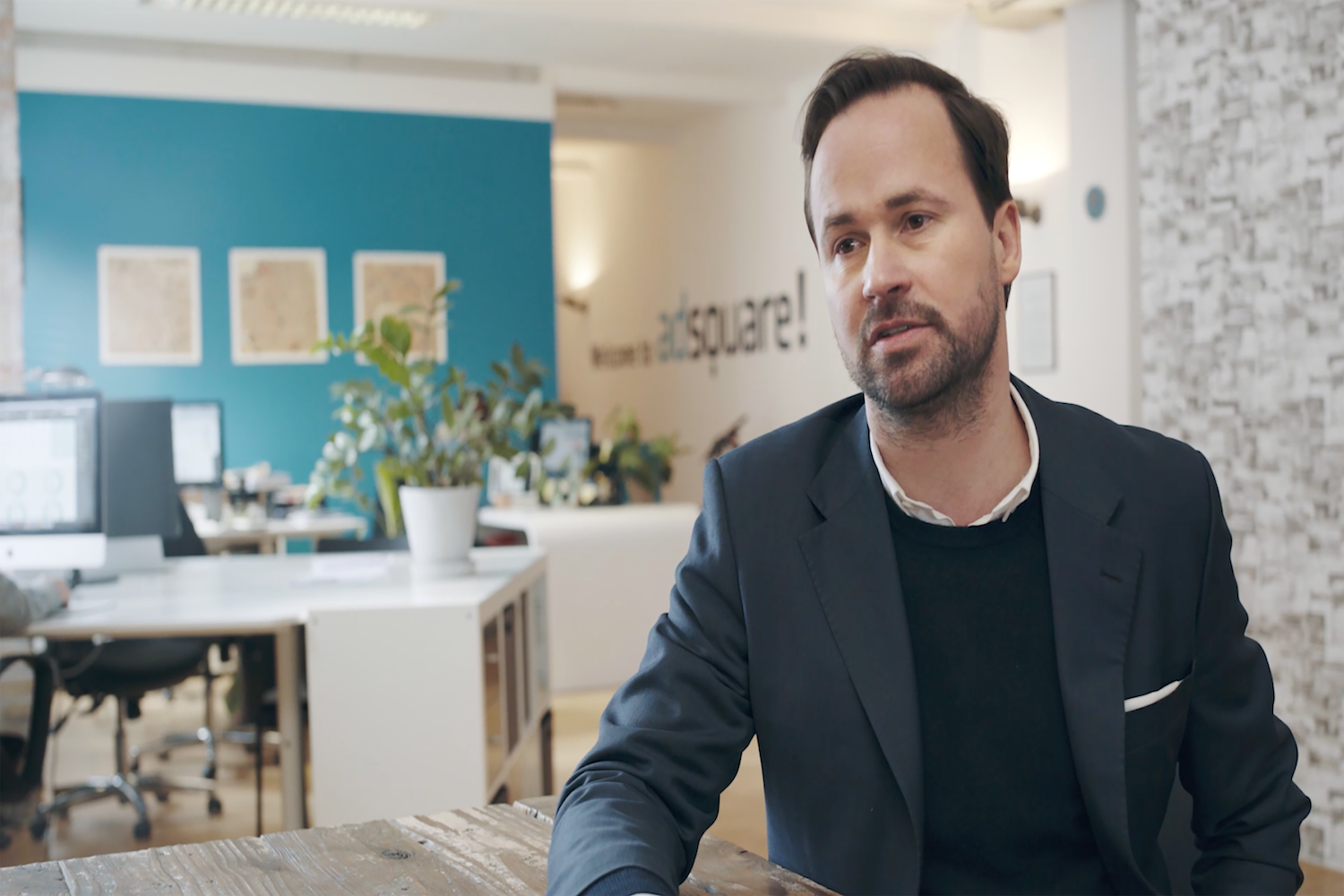 Tom Laband, CEO and co-founder of Adsquare talks about how Proximity Targeting helps deliver more effective advertising. Image credit: Adsquare.

Good geofencing makes good marketing decisions
The vast amount of data collected from mobile users enables this change. Using data to understand the local context of consumers is crucial for relevant and effective digital advertising campaigns.
Tom explains further: "I wanted to focus on building great advertising products for our clients, the self-serve components of our offerings. And that sets us apart from our competition."
An affinity with offering the best is what led Adsquare to partner with HERE - for location data that is more precise, global at scale, and enhanced with building footprint polygon geometry.
Adsquare gains from the partnership with HERE
HERE delivered higher quality Place of Interest location data at scale with the additional association of Building Footprint Polygons.
Adsquare gained enhanced location insights to offer their customers.
This Place-of-Interest data (enhanced Point-of-Interest data) enables more precise geofencing, and proximity-targeting that can provide a local context for when consumers see an ad. When combined with movement data, Place-of-Interest data allows Adsquare to attribute store visits to advertising campaigns, helping marketers to understand their advertising effectiveness.
As seen in one successful case study, Adsquare's platform with HERE location data was used for solutions surrounding an ad campaign for a fast-food chain. Not only did the campaign lead to a massive footfall uplift, but overall sales attributed to the campaign were raised by 7%.
"By applying such data, advertisers can shift their budget towards campaign set-ups that perform well or better in regard to store visitation and thus become more efficient in their campaigns," says Tom. "And that increases the return of advertising spend accordingly."
What is Place-of-Interest data?
Place-of-Interest data is more accurate and precise Point-of-Interest data.
A Point of Interest (POI) is a specific physical location that someone finds interesting. Examples of Points of Interest include retail stores and restaurants.
Point-of-Interest data: Think of a center point, then drawing a radius around it. Radius-drawn geofences can include movement data of vehicles that only drive past a place, or pedestrian foot traffic that only walk by a place. Capturing this movement does not reflect 'true visits' to a place.
Place-of-Interest data: Using polygons of buildings to give you the exact shape of a building, you can look at location events within the shape of a building to determine whether someone has actually visited a store. This is more precise than looking at point-of-interest data with a center point and then drawing a radius around it.
Innovation matters
Like many successful CEOs, Tom ascribes to the principle of continuous innovation for competitive advantage.
"Especially in our environment where many start-ups are trying to innovate — with lots of investment into data, marketing technologies, and advertising technologies — I believe you can only stay top of mind if you continuously innovate your products."​
Three lessons Tom brings to his CEO role
"You can only sell as a company and only scale as a team if you enable any team member, any colleague within your team, to achieve great things. In my early days, I was often micromanaging.

 

 

"Today I focus on building teams where people can contribute on their own; when they're able to do their job and make decisions autonomously."
"Focus. Don't do too many things at the same time. In the end, if you want to go big, be the best in your category. If you're only mediocre in many different categories, you will not sustain and grow. People will overtake you in all the different areas that you play in, but also in those which you potentially are not great at."
"Be honest and transparent. That has been a key driver of our overall industry, the advertising industry, but also an important pillar of our corporate culture. A strong set of values makes the difference in terms of building a great company culture."

 
What lies ahead
As technologies such as mobile, television, and analytics converge, Tom envisions a future full of opportunity.
"I believe programmatic advertising will become relevant in, more or less, any media channel," says Tom. "Lots of eyeballs are still on TV. So, we will focus more on how we can apply our data to such channels, out-of-home and connected TV."

"People don't visit a latitude/longitude. They visit a store." – Tom Laband, CEO and co-founder of Adsquare. Image credit: Adsquare.

Tom and the team, already globally focused, are putting down roots around the world.
"Our goal is to grow geographically. We just opened an office in Singapore this year. And we will soon open Latin America. So, I believe the experiences and the great products that we have built, this is something that we can easily take into different regions where programmatic advertising is still very nascent but is for sure also becoming more and more important."
Sign up for our newsletter
Why sign up:
Latest offers and discounts
Tailored content delivered weekly
Exclusive events
One click to unsubscribe