Car manufacturers are betting big on EVs. But are consumers ready?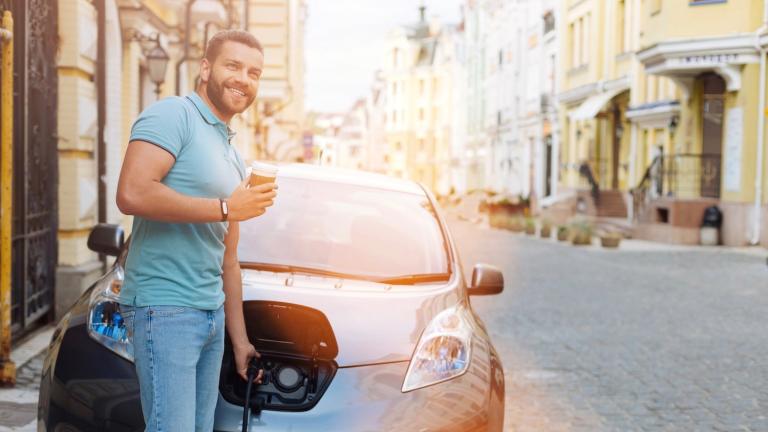 At CES 2021, electric vehicles were a huge feature, but before we see widespread adoption of EVs among car buyers, addressing range anxiety will be key.
Electric vehicles (EVs) really took off at CES 2021 – literally.
When General Motors unveiled its autonomous personal air taxi, Cadillac eVTOL, this year, plenty of people got excited, despite the virtual nature of the event in 2021.
At CES 2021, GM revealed the Cadillac eVTOL, an electric, autonomous personal air taxi.
The idea of a flying car, however far away from reality just yet, is undoubtedly inspiring for futurists. What is interesting about it is that the air taxi works by electric propulsion. It was one of a range of EVs on show at the annual tech exhibition as car manufacturers bet on these vehicles taking off with consumers in 2021. Elsewhere, Sony's electric car which was a hit last year at CES, the Vision S, was being road-tested.
But as GM and other car manufacturers jostle to position themselves as significant players in the EV market, charging infrastructure remains a challenge in many countries, including the US. Critical to assuaging consumers' anxiety is the technology which will allow drivers to plan their routes based on where charging stations are.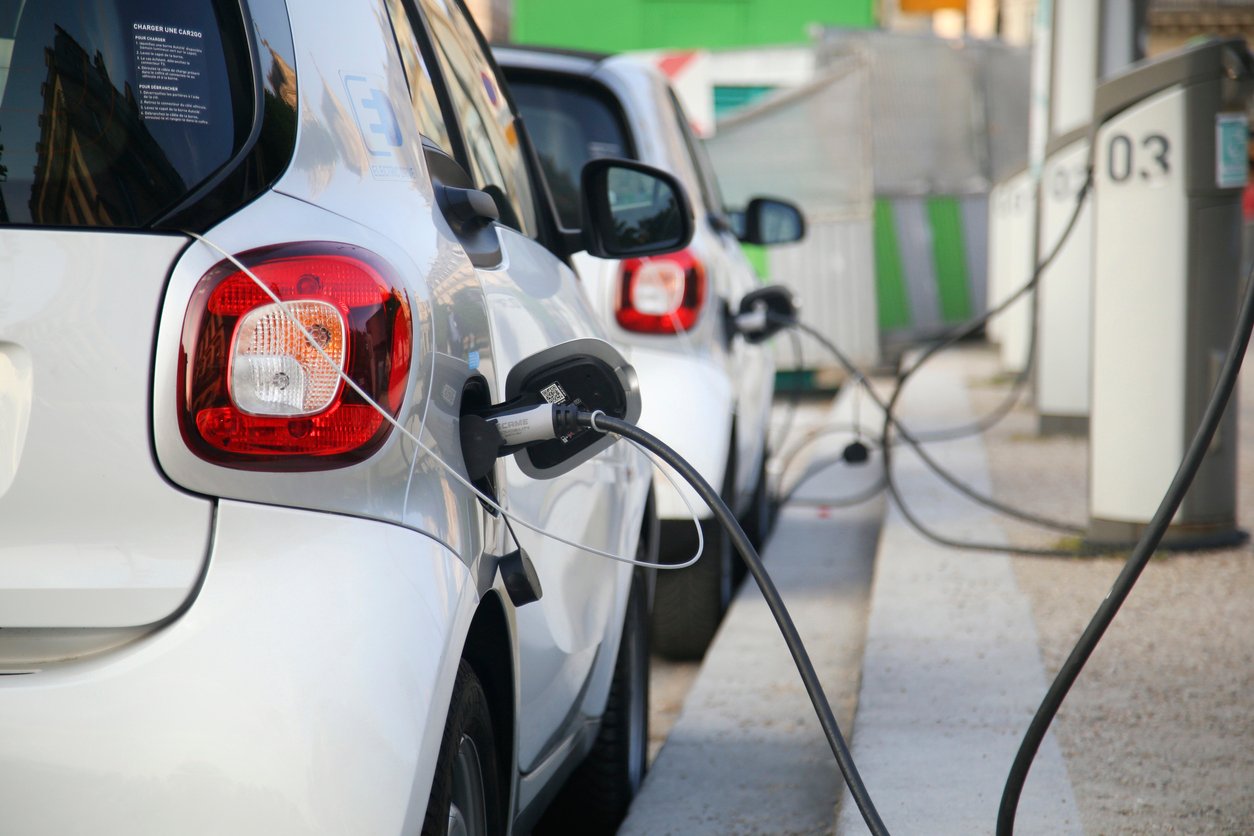 Knowing they can confidently make their trips without worrying when and where they can charge their vehicle is key for consumer confidence in EVs.
Speaking at CES 2021, Carolin Reichert, Vice President of Connected Mobility Solutions at Bosch, said: "Our user studies are confirming that range anxiety is still a big topic."
Little wonder, when there are only about 34,000 EV charging stations in the US and Canada altogether, for example. While some urban areas are relatively well-served, it can present an issue for anyone traveling long distances or in rural locations. Consumers fear being stranded or restricted to one geographical location if they commit to driving an EV.
Increasing the number of charging stations and building an infrastructure that will give access to these in both rural and urban areas will take a little bit of extra time. However, Governments around the world are working quickly to make this a reality for everyone. In the meantime, technology can help drivers find charging stations  and not worry about making a trip that will consume too much of the car's battery before they have the chance to recharge.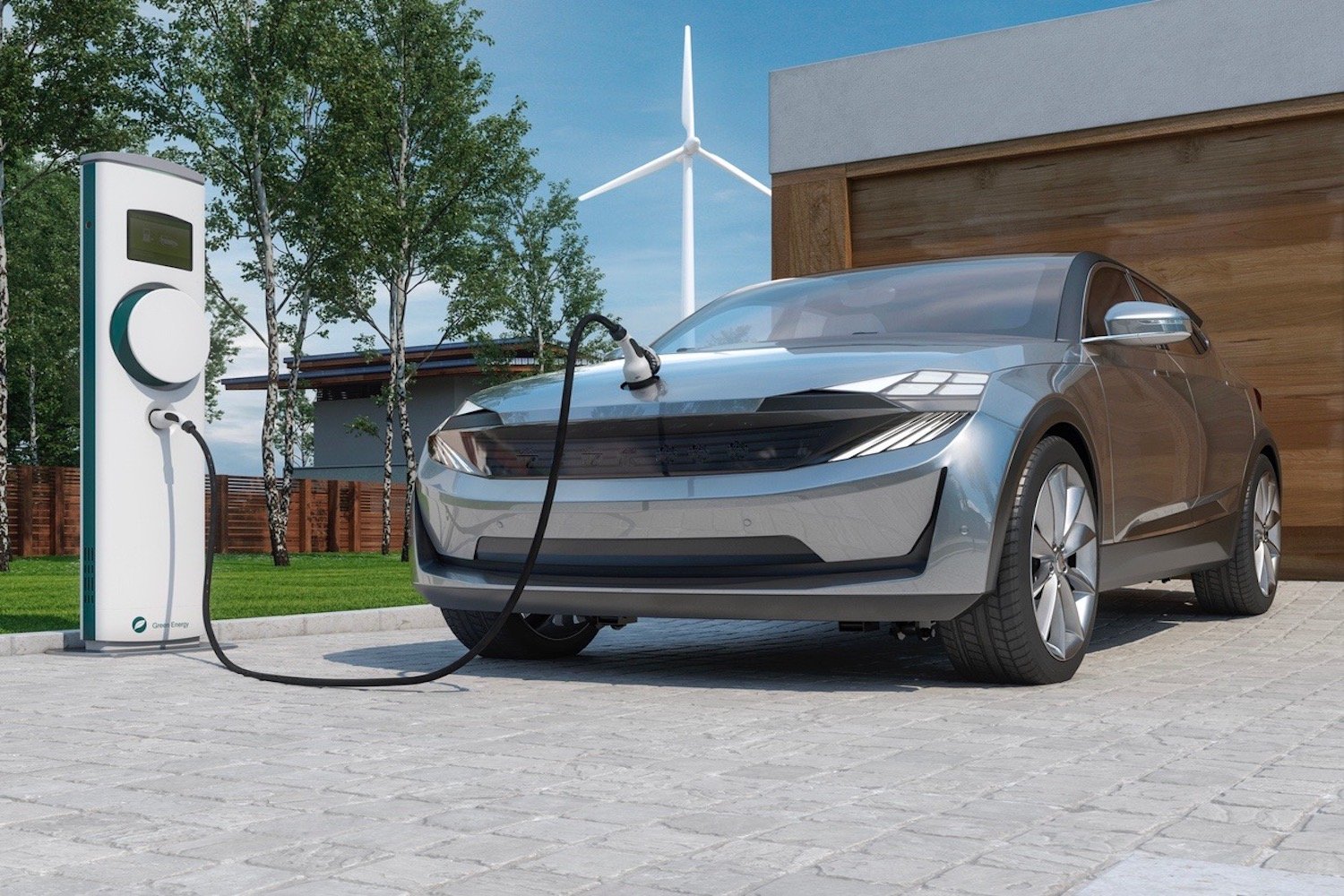 Range anxiety is a key concern for many drivers.
HERE EV Routing, officially launched at CES 2021, delivers the fastest route including charging time. Car manufacturers can add other data drivers might need to use to plan their routes, making it a personalized experience. These can include consumption curves based on different levels of traffic, preferred e-charge providers, the optimum battery charging levels needed to complete a trip or segment of a trip, and the maximum vehicle speed recommended along a route to get to a destination confidently.
It comes at a time when consumers are not the only ones moving towards EVs. Several ride-hailing companies have made moves towards electrifying their fleets, and some countries and cities have committed to a ban on sales of traditional petrol and diesel vehicles.
"With EV Routing, HERE goes beyond removing range anxiety and makes EV driving a truly personalized experience" – Jussi Koski, VP Product Management, HERE Technologies
EV Routing also includes data on traffic, the geometry of the road and weather conditions when planning each route, as well as individual driving styles. That all combines to create an accurate forecast of the best route and the time it will take.
EV routing, available through the Routing API, is part of the HERE Location Services offering. It also uses HERE EV Charge Points, a database that includes vehicle brand, real-time availability of charging stations, subscription and pricing information.
"EV Routing does more than show you the way to a charging station. It provides the most optimal route, including charging times, while taking into account static and dynamic data such as charging speed or real-time traffic conditions. Not only is EV Routing based on a wide range of parameters, but it can also be customized. With EV Routing, HERE goes beyond removing range anxiety and makes EV driving a truly personalized experience," said Jussi Koski, VP Product Management at HERE Technologies.
Find an EV charging station using location data.
Sign up for our newsletter
Why sign up:
Latest offers and discounts
Tailored content delivered weekly
Exclusive events
One click to unsubscribe