5 predictions for the future of in-car entertainment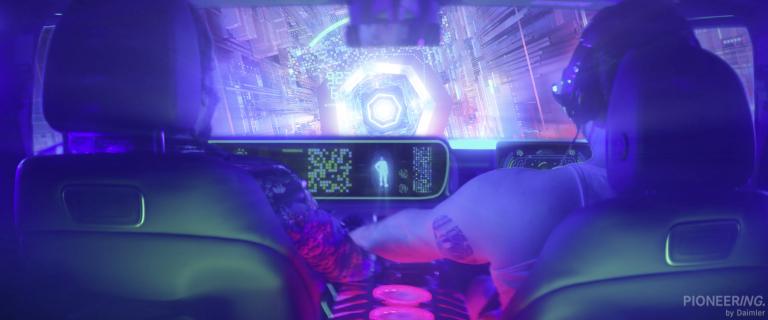 These forthcoming in-car entertainment (ICE) trends are set to define the future of our play and leisure time in the autonomous world.
Much of the conversation around the future of autonomous cars centers on issues of safety, and the viability of allowing artificial intelligence and connected car technologies to do the jobs currently performed by human drivers.
That's understandable, but what about fun? What will leisure time be like in our autonomous cars? After all, we spend an inordinate amount of time in vehicles. The car is essentially our third living space, with the average American driver spending just under an hour driving every day.
Rich, real-time location data is driving many of the emerging technologies and trends that will define the future of in-car leisure and entertainment. The global in-car infotainment market is predicted to be worth $35 billion by 2020 and there are some truly fascinating and disruptive new ICE technologies and experiences on the horizon. Check out our predictions for five future trends to watch out for in the autonomous world.
Prediction #1: Location-aware mixed reality maps and city guides
In the near future we will soon see new graphical technologies such as augmented reality (AR) and mixed reality fundamentally changing the way drivers and passengers perceive and interact with the world. And by 2030, mixed reality graphical overlays will be ubiquitous, breaking down the perceived barriers between the inside of the car and the world beyond.
Moreover, HERE's partnership with Verve – the leading mobile platform for location-powered programmatic video and display marketing – is leading the way when it comes to the future of location-triggered in-vehicle opportunities for brands. Something which is undoubtedly going to be a huge growth market for content publishers and advertisers over the next decade.
Prediction #2: In-car retail and holographic personal shoppers
We all shop online and on our smartphones. And the next decade will see the emergence of fascinating new types of in-car shopping and retail experiences.
Ecosystem vendors are already exploring and experimenting with various ad units in the in-vehicle infotainment (IVI) system. And companies such as TELENAV are developing systems that bring vehicle payment and order-ahead capabilities to the car.
In-car shopping tech will follow department store innovations: expect personalized AI shopping assistants and your own holographic personal shoppers beamed directly into your car!
Prediction #3: In-car 5G streaming and 9D movies on the go
Music is currently by far the most popular form of in-car entertainment, though new movie and gaming experiences will flourish as soon as autonomous car drivers take their eyes off the road.
Fast and ubiquitous 5G connectivity will bring hi-def games, movies and new forms of multiplayer interactive entertainments to the car.
The car itself will become a moving entertainment pod, with high-definition visuals, surround-sound and new virtual reality technologies. We anticipate everyone will be enjoying their commutes in a 9D moving cinema on the road by the year 2030!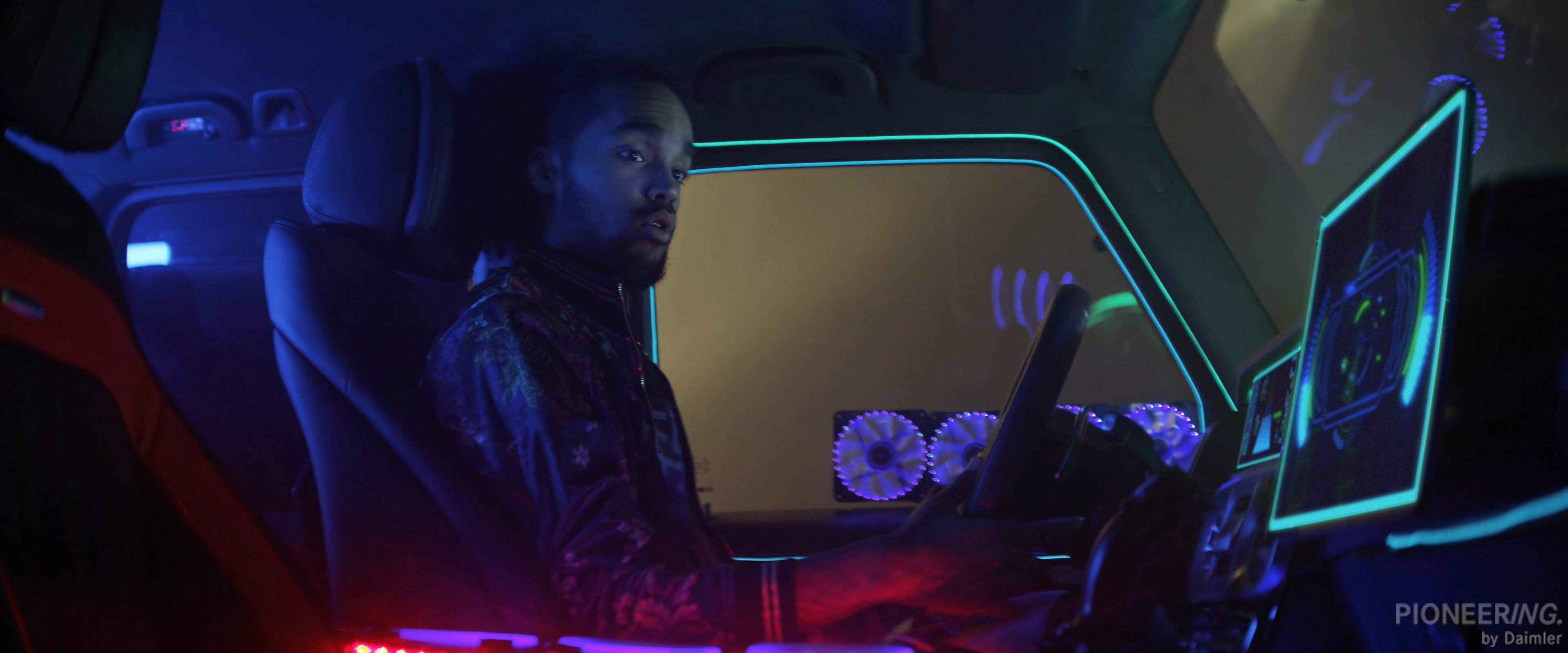 Prediction #4: V2V gaming on the go
Games developers' thirst for new gameplay experiences and vehicle to vehicle (V2V) communications will foster innovative in-car gaming.
Ubiquitous V2V connectivity promises awesome new gaming and interactive media experiences, with many more multiplayer mobile and social games specifically designed for the in-car experience.
Anybody up for a few rounds of Words With Friends 3 with some new mates that you've met on the road?
Prediction #5: Personalized in-car voice assistants
Following in-car voice control developments from the HERE and Amazon Alexa partnership, we will soon see the extension of intuitive voice-controlled interfaces into in-vehicle screens and displays.
Voice is the in-car interface of the future. It is safe, it is easy and simple to use and it will be how we control our in-car infotainment and navigation. Drivers and passengers will converse with in-car navigation and infotainment systems to get personalized guidance, information and entertainment, developing a closer and more human bond with their cars.
Sign up for our newsletter
Why sign up:
Latest offers and discounts
Tailored content delivered weekly
Exclusive events
One click to unsubscribe