Use our out-of-the-box location APIs or modify them to create tailored services, such as custom routing or hazard warnings, using our low-code/no-code tools
Integrate precise location data
Work with our highly precise geolocation data to be confident in the accuracy of your location services. For example, our fine-tuned algorithms can use truck height to determine if certain roads are suitable for large vehicles.
Tailor your solutions
Adapt our out-of-the-box APIs to your data and business requirements. Create relevant customer experiences by applying insights, such as loading dock locations, busy intersections and precise drop-off points.
Find and sell location assets
Access an extensive ecosystem of location assets through HERE Marketplace, such as real-time weather data and road safety warnings. Select assets created by HERE and trusted third parties and expand your revenue potential by listing your own.
Develop services with our products and tools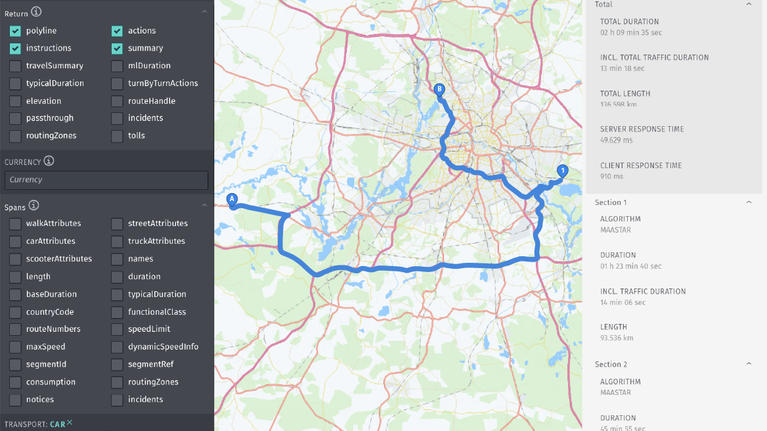 HERE Routing
Create connected journeys for fleets, passengers and businesses with advanced algorithms.
Contact us
Learn more about how our platform can help you build your geolocation service on a local or global scale. Please fill out the form below and one of our experts will contact you.
*Required field. We will use your information according to our privacy policy.
Get started
Build your geolocation service at a local or global scale and create apps and services using your own business data.