Develop services
Quickly and cost-effectively develop location-based services for online and offline usage. Tailor your services to meet end-users' specific needs by bringing your own data.
Transform your services with spatial intelligence
Avoid the usual high costs, long timescales and technology challenges of creating location services. Make it simple to develop, deploy and scale your services – using our low-code/no-code tools. Find all the map data and location APIs you need in one integrated platform. Easily build tailored services – such as custom search, routing or geocoding, optimized for both online and offline usage.
Create more advanced location-based services
High Accuracy Positioning, Precise Location, Location Services Development, Location Services API,
Work with precise location data
Improve the accuracy of your location services – with our highly precise geospatial data as your real-world foundation. Use our enterprise-grade APIs to enable advanced routing options. For example, routes for large trucks can be optimized using metrics such as vehicle height, width and weight.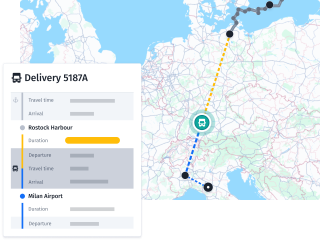 Precise Point Positioning, Location Data, Routing API, Routing Apps, Asset Tracking, Real Time Map Data,
Tailor location-based services to your needs
Enrich maps with your own business logic and location data. Meet the real-world needs of users and customers – such as finding precise pick-up and drop-off points at large sites. Source and integrate third-party location data, maps and services – all in a single platform. Use flexible APIs to easily build custom services for routing, asset tracking and more.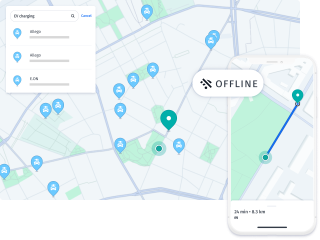 Location Based Services Apps, Location Data Management, Real Time Location System, Offline Navigation,
Optimize performance and safeguard privacy
Create location-based services for a range of devices and use cases, online and offline. Maintain service continuity with our robust and resilient location platform. Protect your user data and proprietary content with our privacy-by-design approach.
Discover a quick, cost-effective way to build location-based services
Customize services easily
Bring your own data and business logic – and license external location data, maps and services, all in a single environment.
Create solutions more efficiently
Accelerate service development and get to market fast. Find everything you need in a single environment – including map data, APIs, algorithms, pipeline, production and maintenance.
Access quality location data
Source curated data with unmatched accuracy, detail and geographic coverage – including static and dynamic data, 2D and 3D datasets and indoor maps.
Explore easy-to-use and advanced tools
Creating the next level of mobility
Watch how NIRA Dynamics uses data from HERE to understand road surfaces to help improve safety.
Utilizing HERE Technologies, we can focus on what we do best.
Get started for free
Start exploring the potential of HERE's spatial intelligence platform today.
See more ways our platform can help you