The digital cockpit: embedded navigation versus smartphone mirroring — which is best?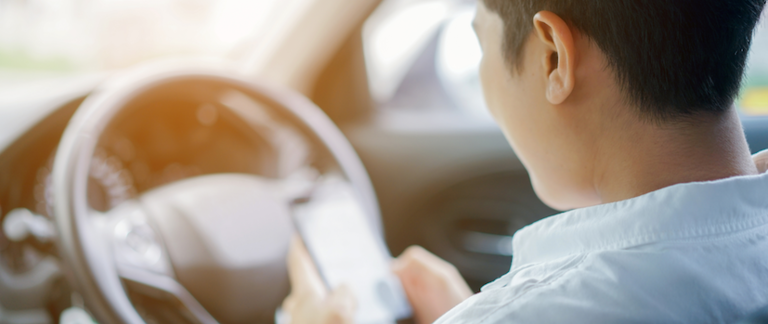 Consumers often project their smartphones into their vehicles, but are they missing out? HERE360 compares the two options and looks to the future.
If the first thing you do when you get into your car is mount your smartphone or project it into the vehicle for maps, music and other services, you are not alone.
"Mirroring" from your smartphone with apps such as Android Auto and Apple's CarPlay has become commonplace. However, many experts say this does not offer the best experience — and automakers are searching for ways to bring that message home to consumers.
The digital cockpit, the driver's complete digital driving experience, is the industry's next big challenge. It can offer original equipment manufacturers (OEMs) a chance to bring next-generation experiences to drivers, and the opportunity to monetize attractive services inside the vehicle: but only if Big Tech doesn't get there first.
"Mirroring a smartphone instead of the car's own system can be disjointed, and customers are better informed with an embedded system," Ronak Amin, Product Marketing Manager for Connected Driving at HERE.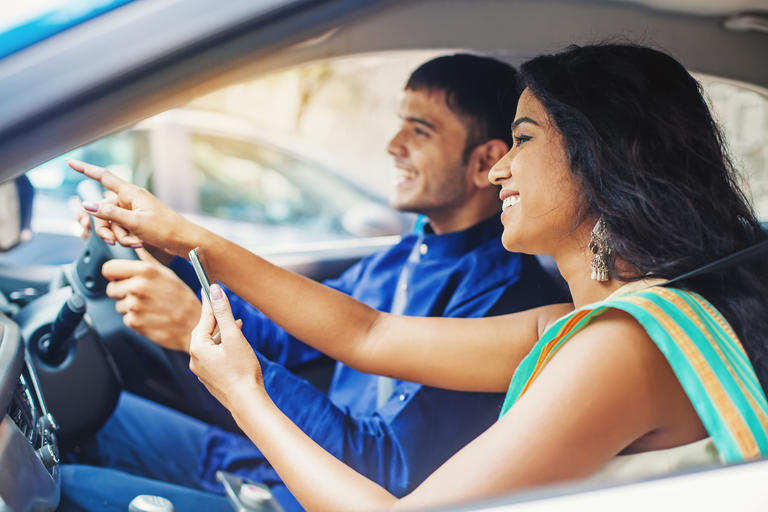 While most cars are not there yet, the digital cockpits of the near future will offer users a more harmonious and personalized experience, he said. And in parallel, Software-Defined Vehicle (SDV) architecture will manifest the digital cockpit into new conveniences, such as automatically adjusting the seats based on the driver or displaying navigation and other driving information at the right eye level for them.
Not only will the cars of the future include these digital experiences, but they will ultimately converge with other safety-critical vehicle domains, such as Advanced Driver Assistance Systems (ADAS) and Highly Automated Driving (HAD).
"It will be a continuous experience offered through the digital cockpit with software in the driver's seat that is ultimately steering the vehicle's roadmap," Amin said. "Some of the larger automotive companies are building up their internal capabilities to deliver such software and services. This includes investment in software development, but also up-skilling and re-skilling engineers in a changing environment."
Ultimately, software and services will provide OEMs with the much-desired high-margin revenue that will keep customers coming back for more, and the digital cockpit is the centerpiece for that.
Monetizing the digital cockpit
Right now, this reality can seem a long way off. It will inevitably take some time before these types of vehicle architectures and capabilities are deployed at scale. The big concern for manufacturers is the potential for smartphones in the vehicle to effectively take over the opportunity to monetize new services. As cars get more advanced, offering customers benefits such as parking tools, as well as advertising, could be a significant new source of revenue.
Perhaps it was with this in mind that General Motors recently announced it would not include CarPlay in its new electric vehicles from 2024. Others could follow suit. Whether consumers like it or not, they might not even have the possibility of smartphone mirroring in some cars.
It is not a zero-sum game.
"What concerns the OEMs the most, aside from losing the connection with their customers, is retaining control of vehicle data," Amin said. However, that does not mean they need to be responsible for building everything the user needs inside the vehicle.
"It is not a zero-sum game," he stressed. To create the best digital cockpit experience, automakers will need to work with third-party developers, source from different suppliers, and may opt to use different operating systems such as Android Automotive.
On top of digital services, physical functions enabled by subscriptions could play a role in more choices for consumers. For instance, shipping vehicles with the requisite hardware for an L2+ automated driving system that can be enabled over-the-air, or a vehicle horsepower upgrade that can be activated with the press of a button.
There are still many aspects of this forthcoming reality that are yet to be worked out. For instance, how much personalization and choice do consumers actually need or want during their driving experience? What does seem certain is that the car of tomorrow will look very different from what many of us are used to.
Sign up for our newsletter
Why sign up:
Latest offers and discounts
Tailored content delivered weekly
Exclusive events
One click to unsubscribe