Control your fleet
Plan complex routes, adapt to changing conditions in real time and use analytics to further optimize your fleet.
Managing fleet operations is incredibly complicated. It involves calculating the most accurate route for both individual drivers and entire fleets while considering road conditions, updates, safety compliance, efficiency, cost and other restrictions.
Our suite of fleet management services does all that for you, helping you assess, plan, coordinate and streamline your fleet operation. Optimize your fleet management, plan difficult routes and analyze truck and driver behavior of any fleet size. Solve complex problems using our global products and services.Transform dense information into easy-to-follow, turn-by-turn instructions. including reliable and real-time data, such as lane closures, low bridges and other restrictions.
Automatically analyze hundreds of road attributes to calculate which route is best suited to your vehicles. Improve driver retention by using routes that are designed to save time and reduce stress by ensuring your drivers are safe and compliant with industry regulations. Calculate optimum routes by assigning the right jobs to the right drivers using HERE Tour Planning API.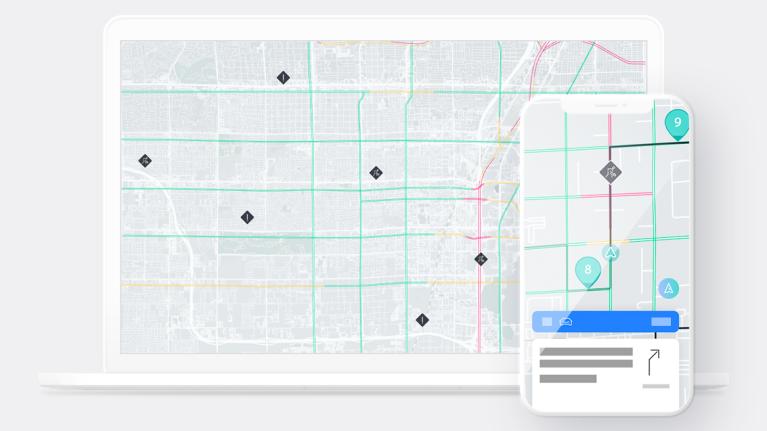 HERE Last Mile
Plan and execute your delivery shifts in one place with our end-to-end product. Sync jobs across your driver app and web dashboard for dispatchers. 
Manage your fleet with our products and services
Customer stories
How Eleos uses HERE to improve apps for drivers and fleets
Driver turnover rate is extraordinarily high in the trucking industry. Using HERE SDKs and APIs, Eleos created a mobile app, designed to give drivers more timely, relevant and accurate information, improving their safety and reducing their wasted time.
HERE is uniquely equipped to serve Eleos: They bring together very powerful capabilities around mapping, routing, geocoding and navigation.
More accurate ETAs for on-demand delivery
See how fleet applications for dispatchers and drivers can help fleets exceed customer expectations in the competitive on-demand space.
Fleet Management resources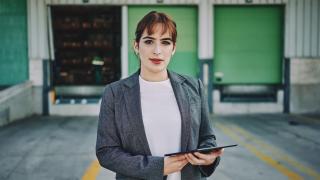 Remote fleet management: what happens next?
By 2025, 36.2 million Americans will be working remotely, which is nearly double the amount pre-COVID – and the fleet industry is no exception.
Discover our powerful platform tools
See how our platform tools can help you manage your fleets.
Contact us
Learn more about how to plan multiple complex routes, improve driver retention and analyze your driver and truck behavior for better forecasting. Please fill out the form below and one of our experts will contact you.
*Required field. We will use your information according to our privacy policy.