Applications
HERE Asset Tracking
Reduce asset loss and costs in your supply chain by tracking assets in real-time with an end-to-end solution.
Do you know where your assets are now and where they've been?
Every year, anywhere between 10%–40% of supply chain reusable or returnable assets are lost. This ranges from containers, pallets, bins and racks to forklifts, inventory and heavy machinery.
Improve your operational efficiency by tracking your assets anywhere and at any time. Know how many of your assets are in stock, how they're being used and when they need maintenance to help ensure they're never sitting idle. HERE Asset Tracking is our end-to-end solution that offers real-time visibility of your assets' location and status, both indoor and outdoor.
The components that make up our end-to-end solution
Hardware
Lower ownership costs by affordably leasing hardware from either our portfolio of trackers or Bring Your Own Trackers (BYOT).
APIs
Leverage HERE Asset Tracking as APIs and benefit from an additional level of customization, such as venue or yard mapping.
Application
Get business value immediately without an extensive integration by using our ready-to-use mobile and web applications.
Start locating your assets today with our off-the-shelf application
Get real-time visibility
Know if your assets are being utilized by understanding where they are – either indoors, outdoors or on the road. Use our web application and start tracking thousands of assets immediately.
Monitor asset movement
Find out when and where your assets move by setting up virtual zones with geozone shape flexibility. Identify assets inside or outside the set geozones and receive alerts whenever they enter or exit set areas.
Stay on top of your inventory
Track your inventory by category, asset type and geozones to avoid over- and understocking. Stay stocked and ready to ship to avoid delays with clearer inventory visibility.
Analyze your assets
Improve your asset usage and operations by accessing detailed reports around usage, dwelling, detention, maintenance alerts and more. Make informed decisions to keep your business lean and agile.
Explore related products and services for HERE Asset Tracking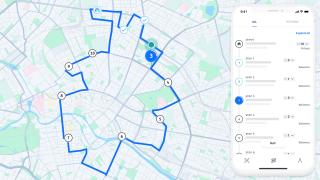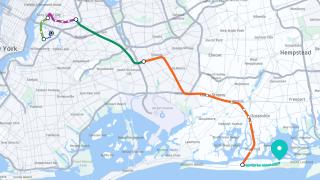 Resources
One-pager
Learn more about the features and capabilities of HERE Asset tracking.
Five supply chain visibility challenges solved
Only a fraction of companies believe they've reached total supply chain visibility. However, visibility improvements are easier to achieve than you may think.
In collaboration with our partners, AWS and FourKites, we've answered some of the top questions supply chain professionals are asking when it comes to greater transparency.
Together we can build a stronger, more resilient supply chain.
Get in touch
Learn more about how HERE Asset Tracking can help you track and understand where your assets are with real-time visibility.