How Siemens Healthineers gets real-time, end-to-end visibility into its outbound supply chain
Without end-to-end visibility into inbound and outbound supply chains, manufacturers risk production and delivery delays.
Using HERE's Shipment Visibility solution, Siemens Healthineers can now inform hospitals and technicians about any shipments that arrive early or late, reducing cost and installation time.
By leveraging HERE tracking, which is powered by AWS, they can track and monitor the location, condition and ETA of their medical equipment – achieving real-time, end-to-end visibility.
Through our relationship with HERE, Siemens Healthineers can inform hospitals and technicians ahead of time about any early or delayed shipment arrivals.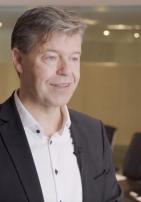 A visible success story
Thanks to condition monitoring technology, the technician knows beforehand if a parcel has been damaged. The shipment visibility from HERE reduces machine shutdown time, saves valuable technician time, and helps to improves patient care.
Get in touch to learn more
Let's talk about how our spatial intelligence solutions for asset tracking and supply chain can help you.
Discover related solutions
HERE Asset Tracking powered by AWS
Reduce asset loss and costs in your supply chain by tracking assets in real-time with an end-to-end solution.
HERE Positioning
Bring high-precision location awareness to your apps and devices, even in challenging indoor and outdoor environments.
Supply Chain
Solve supply chain challenges quickly by spotting disruptions and problems in real-time.