Electric Vehicles
Discover a comprehensive EV portfolio for optimized charging, routing and range.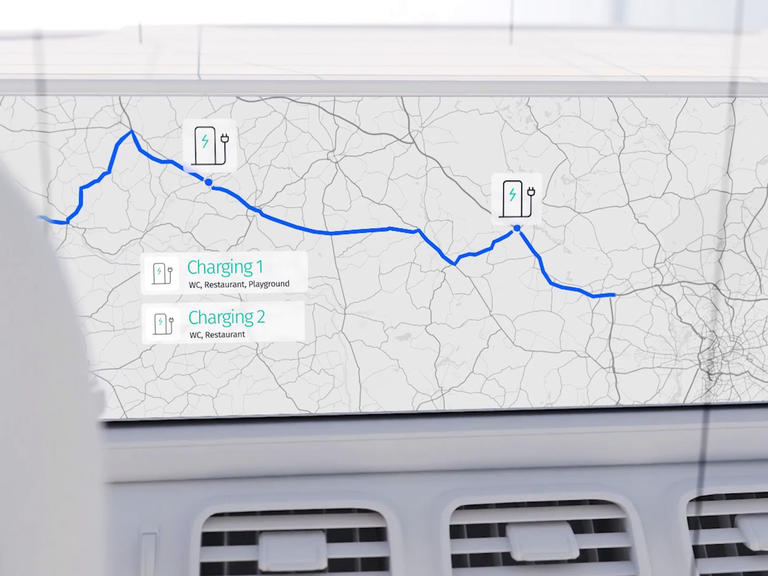 Accelerate EV confidence and adoption with location data and services
Use the power of location intelligence to mitigate charge and range anxiety, optimize energy consumption and personalize the EV driving experience.
Leverage our APIs and machine learning (ML) to create embedded navigation or mobile app experiences that help EV drivers overcome key challenges.
Elevate your EV experience
Mitigate charge anxiety
Gain visibility into over one million charge points globally and leverage an ML-powered service to predict charge point availability.
Optimize routing and range
Optimize routing for EVs and predict range using location services and data that consider factors such as road topography, driver profiles, charge point planning, real-time traffic and more.
Customize EV driving
Personalize your EV driving experience by leveraging bring your own data (BYOD) and custom filtering of e-mobility service providers (eMSPs) that is tailored to your needs.
Accelerate electric vehicle adoption
Plan and locate charge points
Plan your charging with a growing database of over 1 million EV charging stations globally, including information on specifications, type and real-time availability.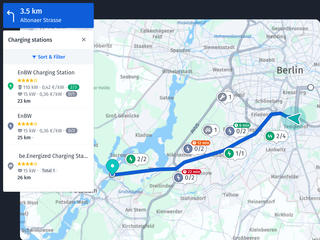 Predict range and charger availability
Leverage critical data sets and machine learning (ML) to improve range estimation and predict when a charger will be available for use.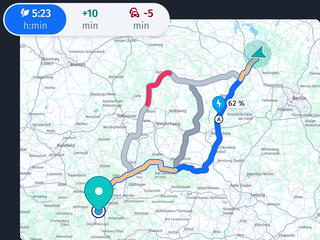 Navigate and optimize range
Use charge-aware routing for embedded or mobile applications that plans your charging stopovers and optimizes energy consumption.
Charge and pay
Create an E2E driver journey capable of making reservations and payments with unique charge point IDs from more than 250 eMSPs and covering over 4.000 charge point operators (CPOs).
Lotus
A new standard for battling range anxiety
See how Lotus ELETRE uses HERE Navigation to give drivers peace of mind and eliminate the fear of running out of energy.
Lotus and HERE combine the full capabilities of a connected navigation system with the unique Lotus digital user experience to deliver a world-class navigation solution.
Vinfast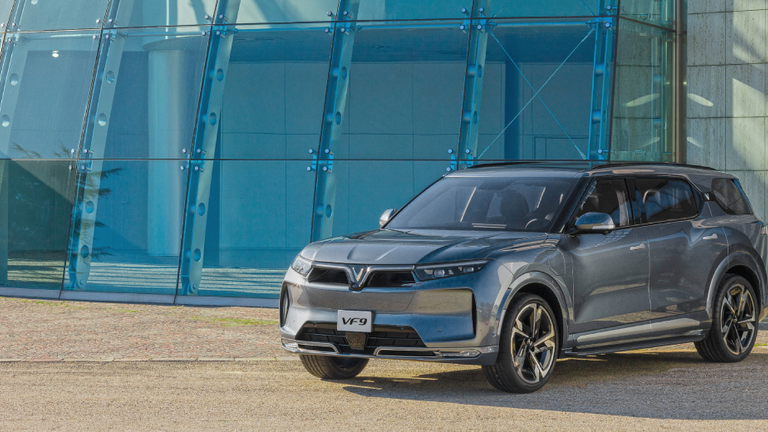 Accelerating in-car navigation for smart electric cars
VinFast, Vietnam's leading manufacturer of premium automobiles, uses HERE Navigation for a highly customizable and upgradeable navigation experience throughout the life cycle of its smart electric cars.
HERE Navigation is cost-effective and highly scalable, providing our drivers with an upgraded navigation experience.
Related products and services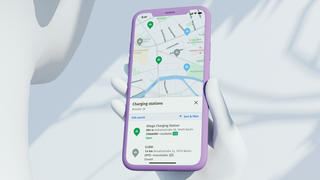 HERE Geocoding & Search
Enable precise conversion and discovery of geocoordinates and addresses to improve location accuracy and context.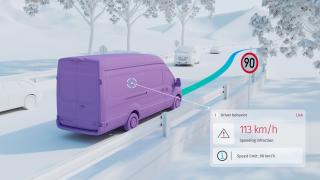 HERE ADAS Map
Make the driving experience safer and more comfortable – with location technology, maps and data for assisted and automated driving.