Build and scale location-based products, services and applications in a secure cloud environment.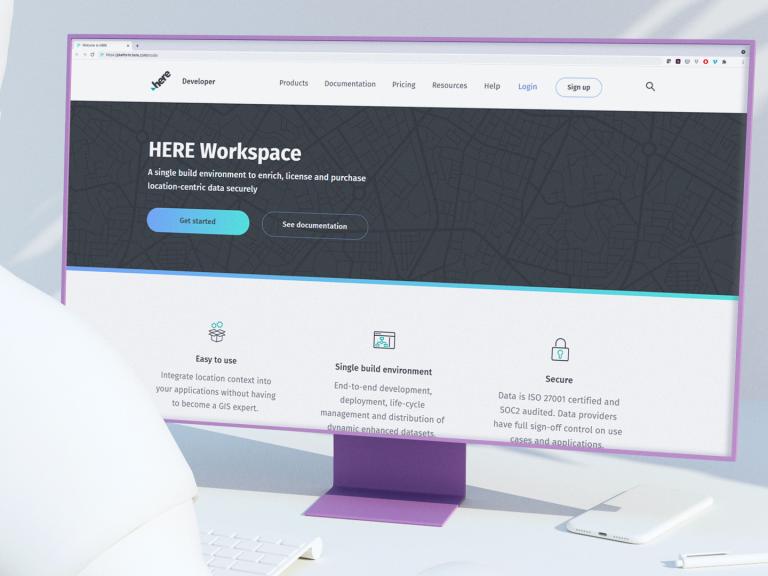 Create, deploy and scale your location-based solutions
Create your own map
Build a custom map with our automated tools, Tailor our location services with your private data.
Reduce time to market
Operate at scale with tools that allow you to build once and roll out globally. Create commercial solutions at speed with our location services.
Privacy by design
Manage your data and who can access it. Share and restrict access, as and when you need to.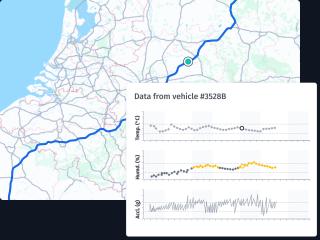 Intelligent insights: Enhance your data with location context
Enrich, extend and improve the quality of your data by conflating, clustering and matching it to the HERE Map. Create meaningful insights for your business by putting your data into context of specific location attributes.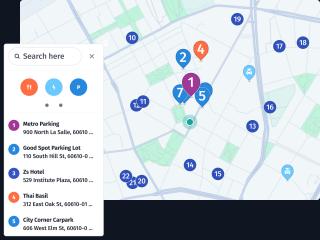 Intelligent search: Bring spatial context to the user experience
Customize our RESTful APIs with your data to create services that meet your needs and set you apart from competitors. Enhance the navigation experience using your data on top of the HERE map with configurable APIs, such as HERE Geocoding & Search. Use HERE SDK to integrate your custom map or location service into a client application.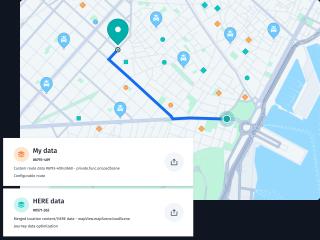 Intelligent routing: Customize and optimize each journey
Improve the navigation experience using configurable routing in combination with your own private data. Customize a client application by merging your location-based content with HERE data for enhanced and differentiated experiences.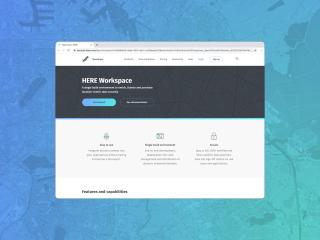 Integrate location tools in developer workflows
Easily bring location context into your workflows and applications without having to become a GIS expert. Explore our helpful developer documentation to learn more.
BMW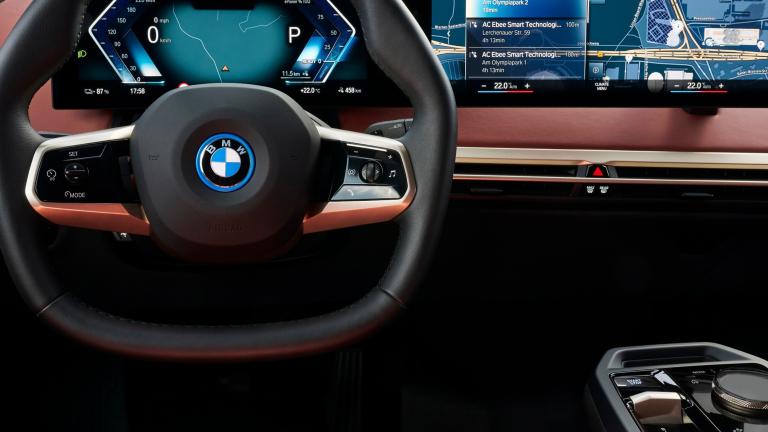 Developing advanced automated driving solutions
BMW created its Route Clearance solution in the HERE Platform – matching their probe data to the HERE map, extracting selected map attributes to create a new map layer for advanced automated driving.
NIRA Dynamics
Creating the next level of mobility
Watch how NIRA Dynamics uses data from HERE to understand road surfaces to help improve safety.
Utilizing HERE Technologies, we can focus on what we do best.
Discover more location-based development tools