Simplify how you visualize, style and edit location data with an interactive thematic map that uses our intuitive drag-and-drop web app
Design interactive maps with your location data
Upload and visualize your location data, fast
Immediately display your data on a map – without having to tweak or adjust it. HERE Studio supports a wide range of datasets, regardless of the size or format. Minimize time spent modifying your data.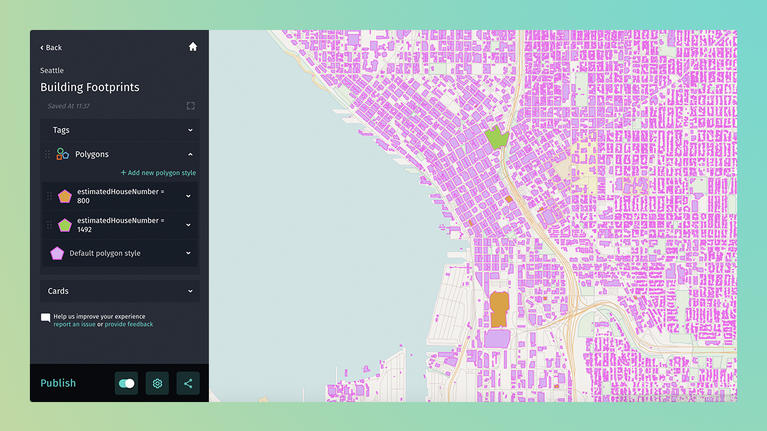 Tell your data story with more visual impact
Style your map based on your data properties to see patterns and extract insights. Apply conditional formatting, stylize various elements and customize your base map with different themes. Cluster your data and derive additional insights to tell a comprehensive story.
Update your location data in real-time
Edit your data in real-time and add location features to your map to highlight specific areas. Immediately see the changes reflected on your published map. There's no need to reconfigure or redeploy your map to keep it updated – saving you time and effort.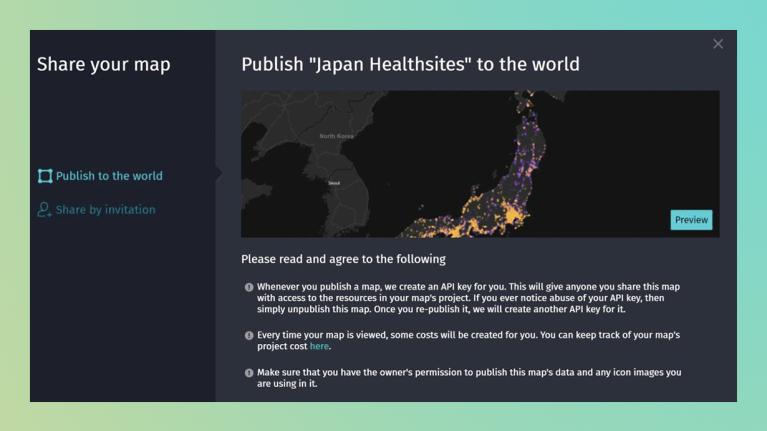 Share and publish your interactive thematic map
Support collaboration and better decision-making by quickly sharing your map within your organization. Make your map public to highlight your work, share information with others and create a community around it.
Data visualization with HERE Studio and interactive map layer API
Contact us
Learn more about how our services can help you visualize your location data on a map easily with a no-code web tool.
*Required field. We will use your information according to our privacy policy.
Get started with HERE Studio
Try HERE Studio for yourself and experience easier location data visualization.