Capabilities
Build applications
Accelerate the development of location-enabled applications. Use proven tools and technologies to create superior user experiences with less effort.
Bring spatial intelligence to your applications
Create truly differentiated experiences for your users – by adding and customizing APIs for location search, routing, geocoding, positioning, map rendering and more. Build on HERE's high-precision location data, providing worldwide coverage in a global standardized format. Maximize the value of your own data and expertise, lower your operating costs and gain customer preference.
Develop powerful location-based applications
Customize applications easily
Bring your own data and business logic – and license external location data, maps and services, all in a single environment.
Develop quickly and efficiently
Build once and operate at scale, rolling out applications across geographies. Use market-leading mapmaking tools and algorithms to accelerate application development.
Source quality location data
Save time and effort, accessing curated data sets with unmatched accuracy, detail and geographic coverage – including static and dynamic data, 2D and 3D datasets, and indoor maps.
Create outstanding location-enabled apps with our tools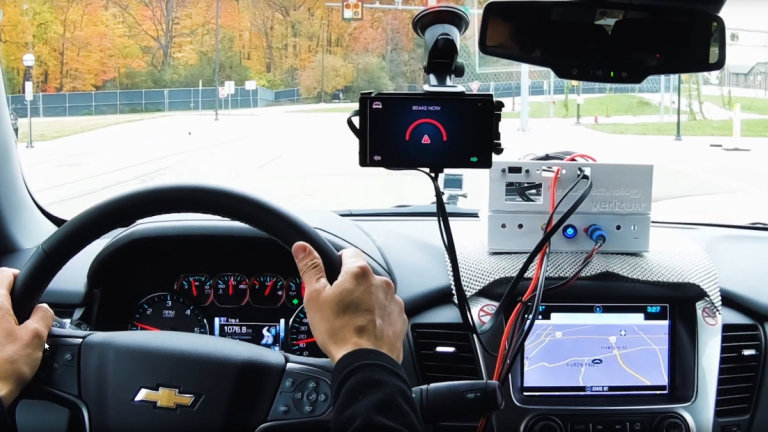 Providing 5G-enabled collision avoidance
Verizon's 5G Ultra Wideband capabilities, combined with HERE HD Live Map and Live Sense SDK, help warn vehicles about potential collisions.
By harnessing the power of Verizon 5G Ultra Wideband and 5G Edge, along with HERE's proprietary 3D positioning algorithms, we are driving together toward a safer and more precise future.
Utilizing real-time location data
DKV improves core offerings, from providing static to dynamic route optimization, with HERE's location technology that utilizes real-time location data. As it transitions into a data-centric organization, DKV extends its optimization capabilities to drivers – helping them make the right decisions moment to moment.
When it comes to accessing the location data that sustains our value proposition, we work with HERE Technologies because we perceive them as the leader in mapping and real-time, location-based services.
Get started for free
Start exploring the potential of HERE's spatial intelligence platform today.
See more ways our platform can help you