Holcim uses location to improve safety and sustainability
Discover how the global leader in building materials and solutions created faster and more efficient concrete delivery.
Challenge
Avoiding delivery delays to prevent concrete from perishing
For building material manufacturer Holcim, getting concrete delivered within 90 minutes is critical or it will perish. Concrete trucks are heavy and often hindered by routing restrictions. Being on time within minutes was the challenge Holcim had to overcome to achieve efficient and sustainable construction of the future.
Solution
Smart routing and navigation, real-time visibility
Holcim Digital Development team integrated up-to-the-minute location data from HERE into their customer-facing application, ConcreteDirect, using HERE Routing to consider all the limiting factors in real time and provide trustworthy calculations for the best routes. The partnership between HERE and Amazon Web Services (AWS) provided a strong infrastructure that shifted the entire business to a data-driven cloud on a global level.
Impact
Faster operations, better communication
More than 800,000 hours saved
With ConcreteDirect Holcim saved more than 800,000 hours across 200,000 job sites and 6.4 million loads.
7-minutes faster delivery
By reducing delivery time, Holcim improved driver and job site efficiency while also reducing carbon emissions.
Real-time communication Safer, on-time deliveries
By giving drivers an app they can trust, Holcim delivered an enhanced driving and delivery experience.
More about products & services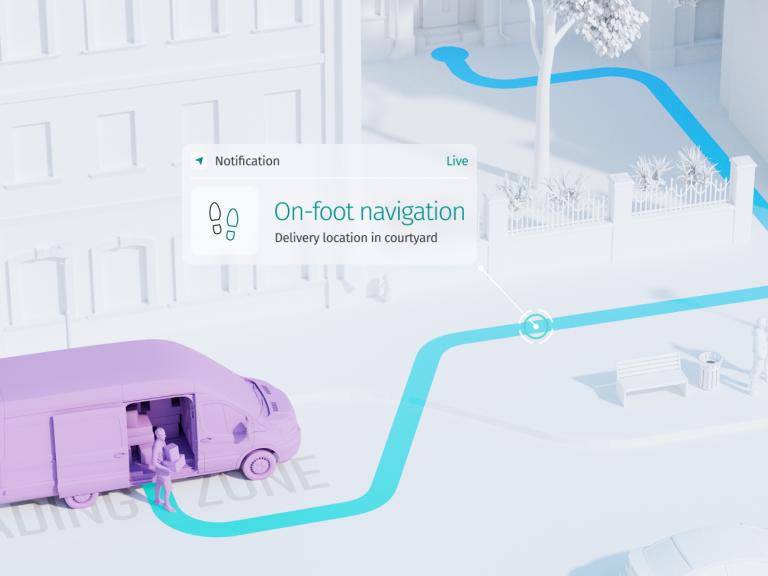 Get in touch
Let's talk about how our spatial intelligence solutions can support your fleet management